Notes
During the proposal selection phase, client users can now add notes about each law firm and their respective proposals to make internal team collaboration easier.
Here's how you can access the Notes feature:
Notes button on client side proposal detail view page
1. While viewing an individual firm's proposal, add an internal note by selecting the NOTES button.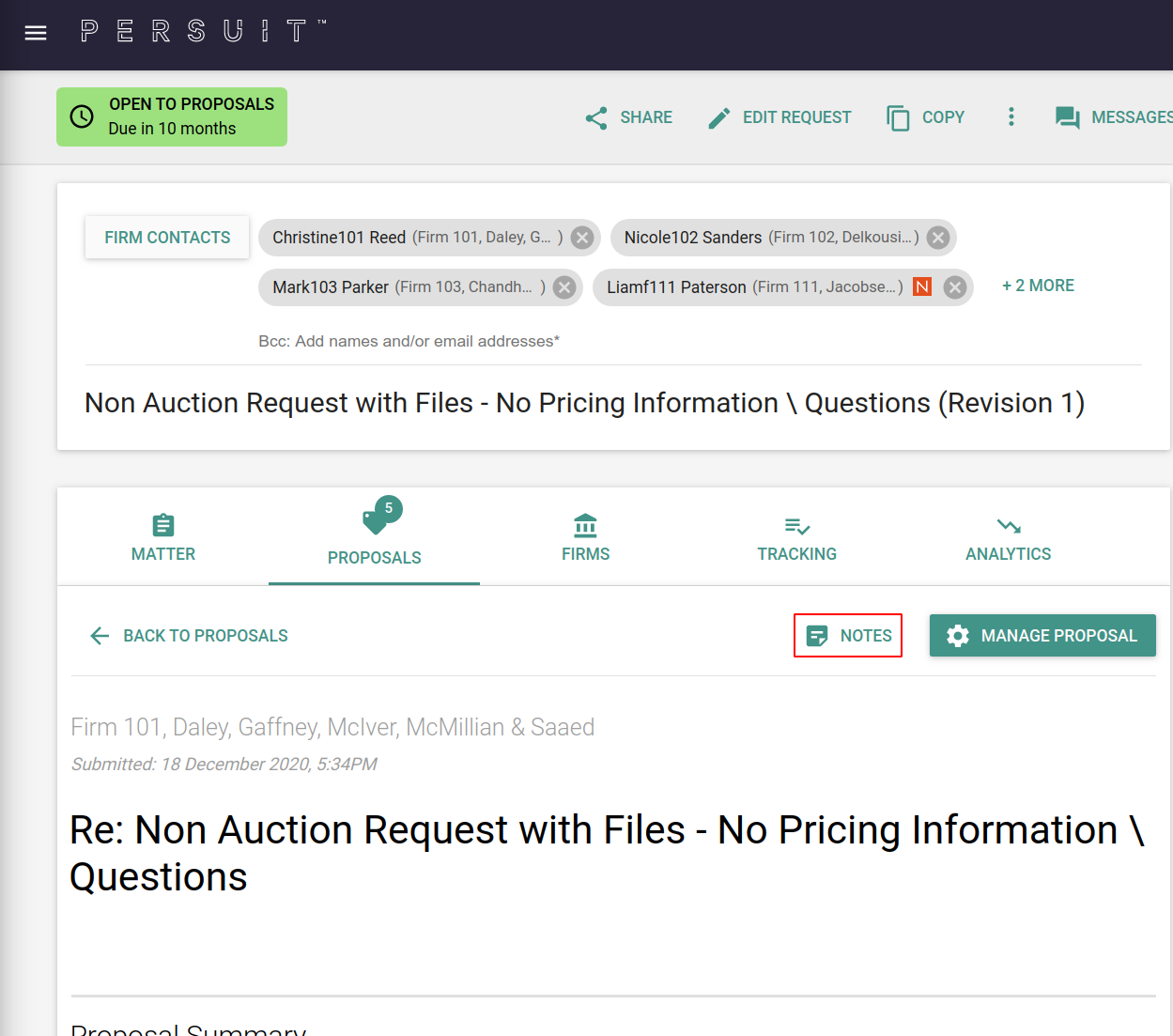 2. Client users can click on the notes button and get a pop-up window to add their notes and view colleague notes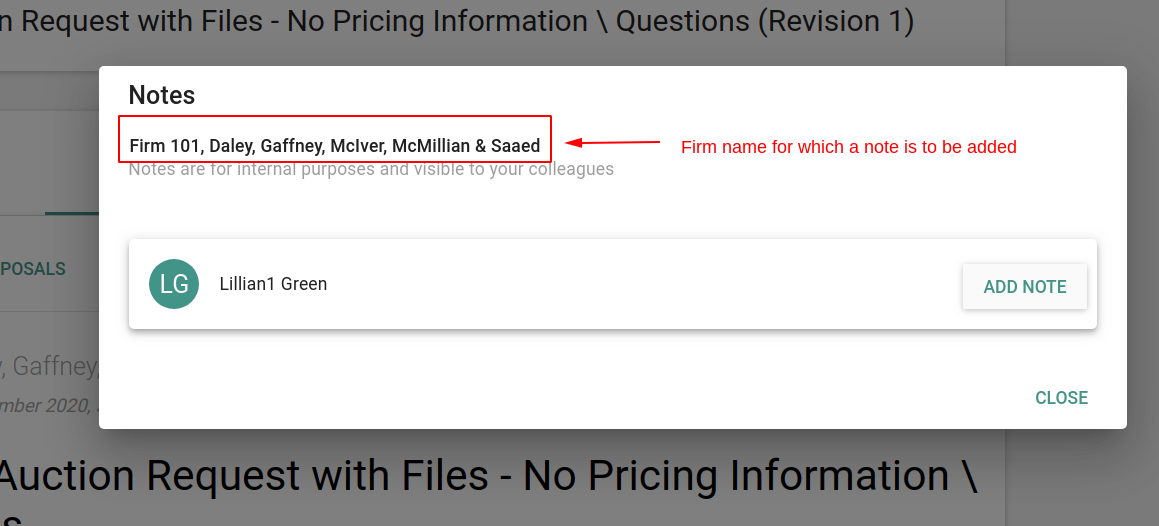 3. Client users can add notes in a rich text editor and save it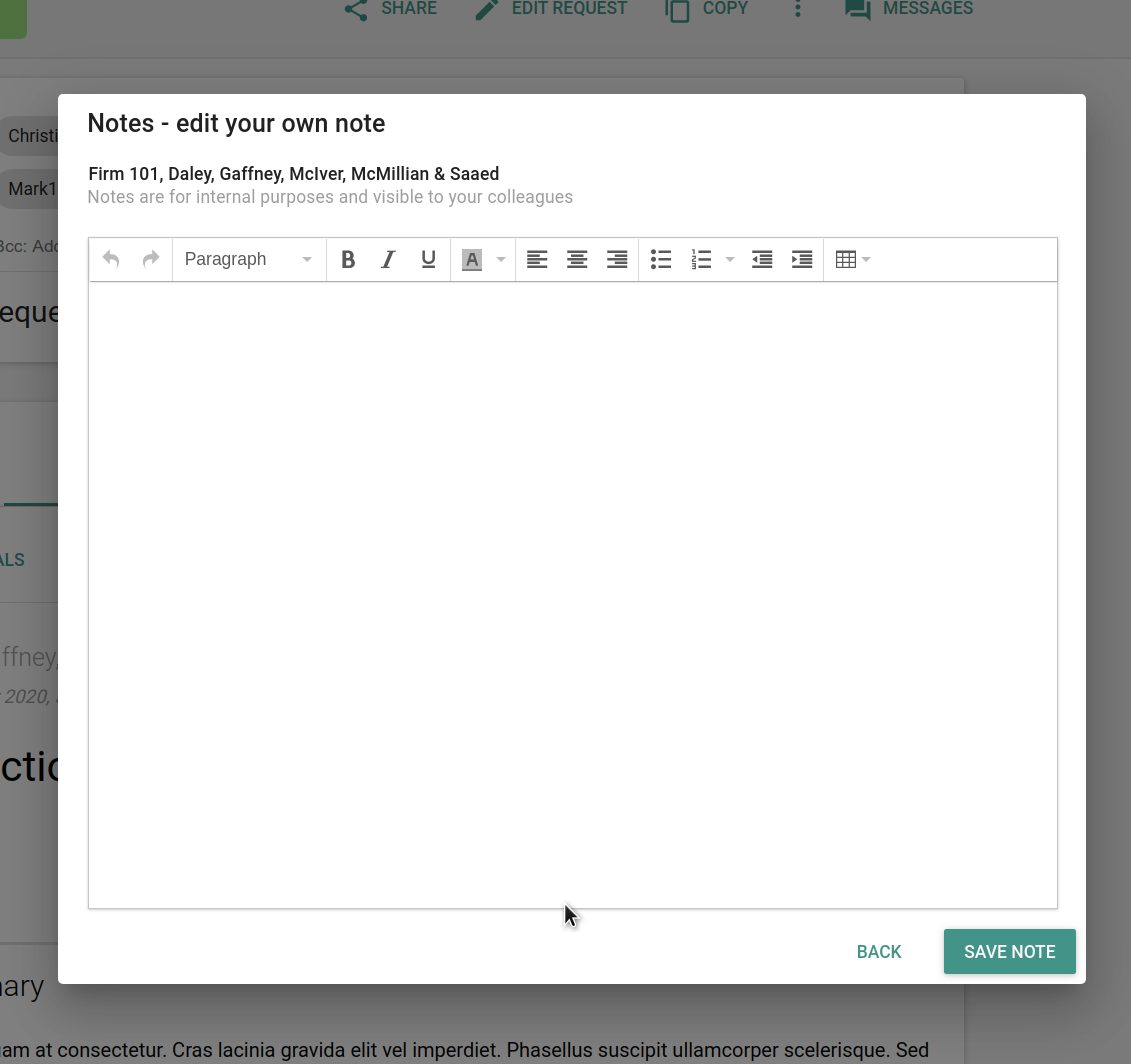 4. Client users can view colleague notes on a particular firm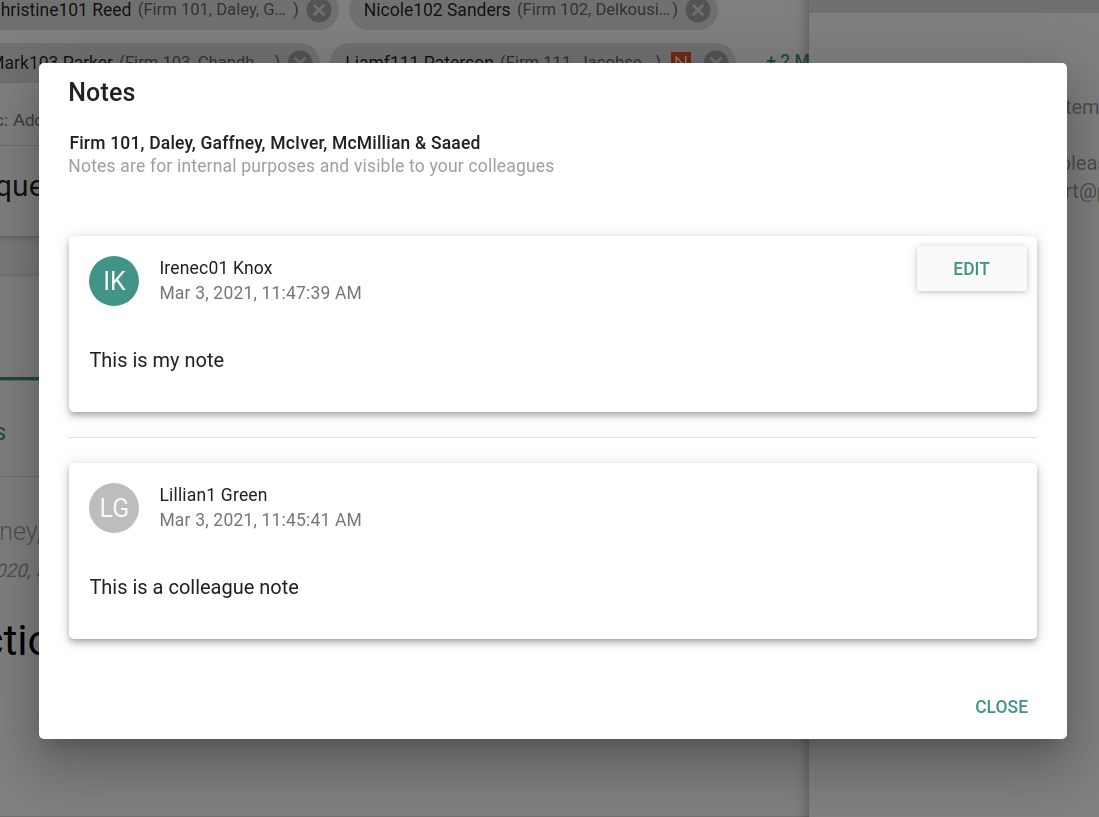 Notes button on client side firm tab
In addition to creating and viewing notes on the detailed proposals view, client users can also create, edit and view notes on the law firms tab: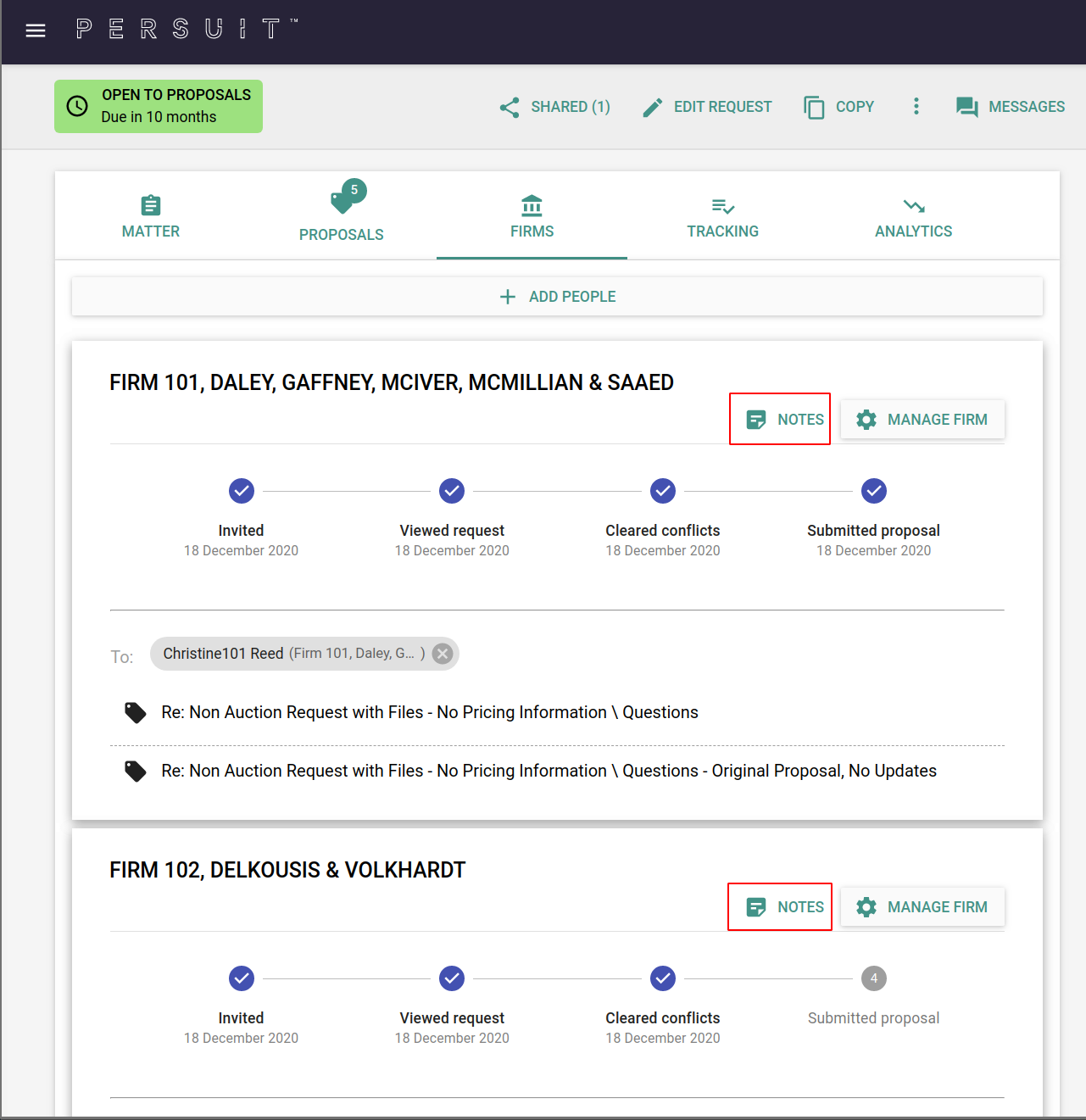 Sticky proposal icon bar
When the client user is on proposal detail view page and scrolls the page, icons for "back to proposals, notes and manage proposal button" will stick to the top.