Features Updates
Print Proposal Comparison Table to PDF
Overview
We added the ability to export proposal data in a much cleaner, user-friendly format that includes pricing item and questionnaire data. Here's what it looks like:
First, head to export on the proposal comparison view.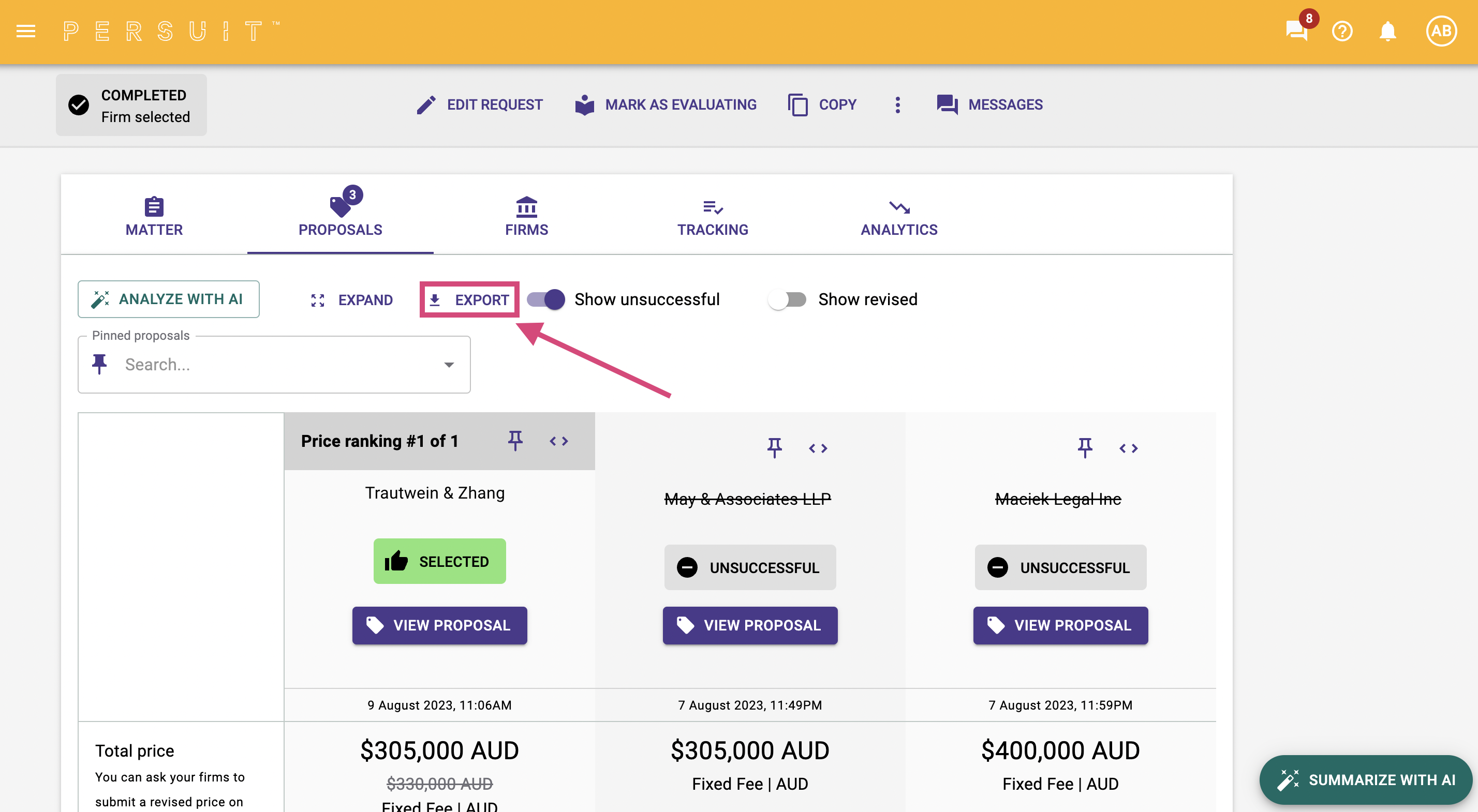 Then, choose the Print / PDF option at the bottom.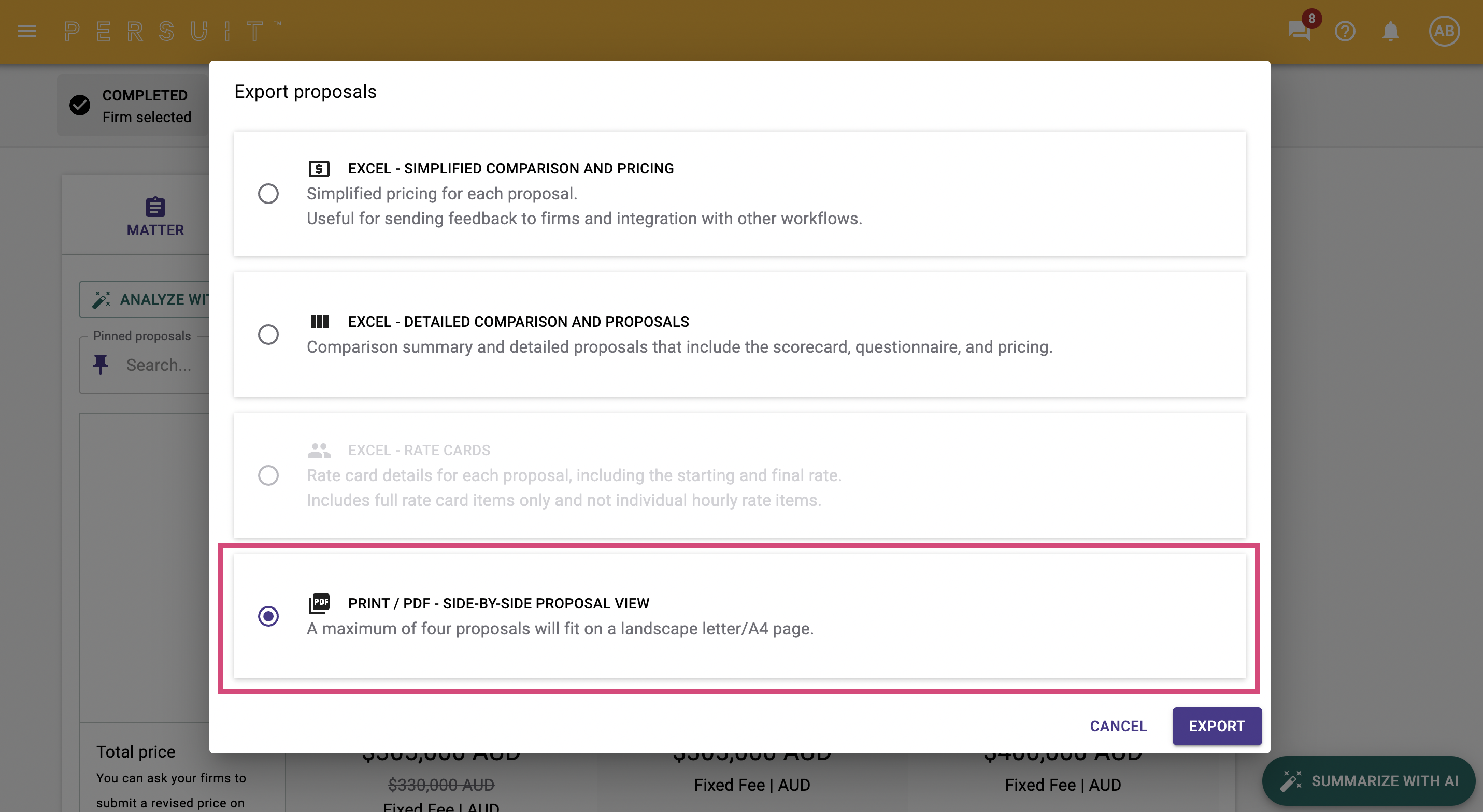 And finally here is the preview of the export.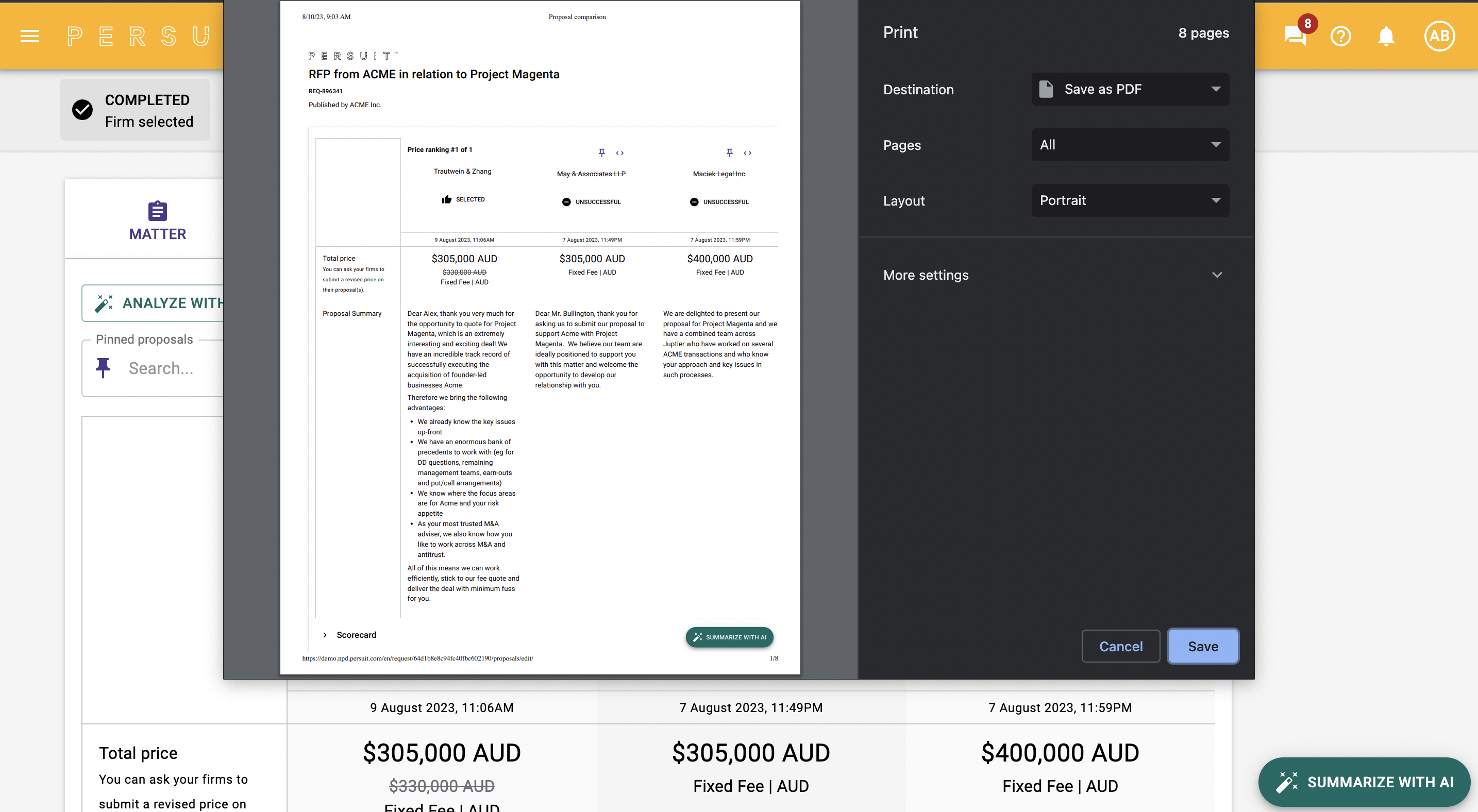 This update comes with two changes:
1. Added a new PRINT/PDF option to the export dialog.
2. Improved the style and layout of the proposal comparison table in print-to-PDF view as follows:
Expanded all table sections
Expanded all cells (no more truncation)
Reduced margins
Removed all interactive elements (buttons, toggles, navigation)
These changes make the export easily readable with the key data you need.
Small Enhancements and Bug Fixes
Small Enhancements
Performance improvements - The proposal comparison export to Excel is now much faster than before (up to 10x faster).
Bug Fixes
Email formatting was broken for some users using the latest version of Gmail in the browser. This has now been fixed and emails render consistently on all email hosts.
Fixed issue with alignment of pricing items in proposal comparison view.
Fixed incorrect spacing between user's first and last name in user profile card.