Features Updates
Marking Firms 'Unsuccessful' Without Notification
Overview
Previously, there was no way for a client to mark a firm as 'unsuccessful' without sending email notifications. There are a few scenarios where the client may not want that:
The client wants to manage the relationship and send a personalized note to the firm instead of PERSUIT's auto-generated email
The client could be cleaning up old requests and wants to mark everything off so that the data is cleaner without triggering a bunch of emails
Clients now have the option as to whether or not they want to send an email notification when they mark any firm 'unsuccessful'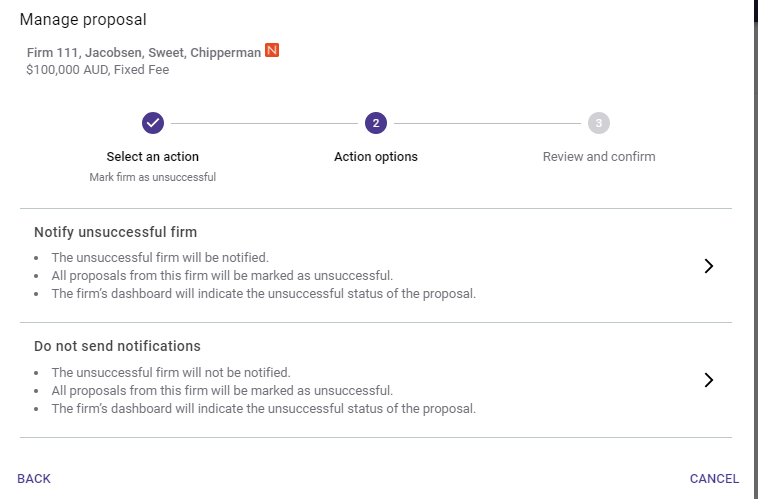 'Medium' Answer Type
Overview
The 'Short Text' answer is currently too short for some responses. The 'Paragraph' answer is currently unlimited and can result in overly lengthy answers. This update will now introduce a 'Medium Text' answer option. The 'Paragraph' option will still exist but will now appear as 'Long Text'. The options in the questionnaire will now be: Short Text, Medium Text, and Long Text. Character counts for each question type are as follows:
Short Text - 800 characters (~125 words)
Medium Text - 2500 characters (~400 words)
Long Text - Unlimited characters
This will give clients a middle ground option to receive the information they need while not sacrificing on quality. It gives firms a way to sharpen their focus while not having to be too short.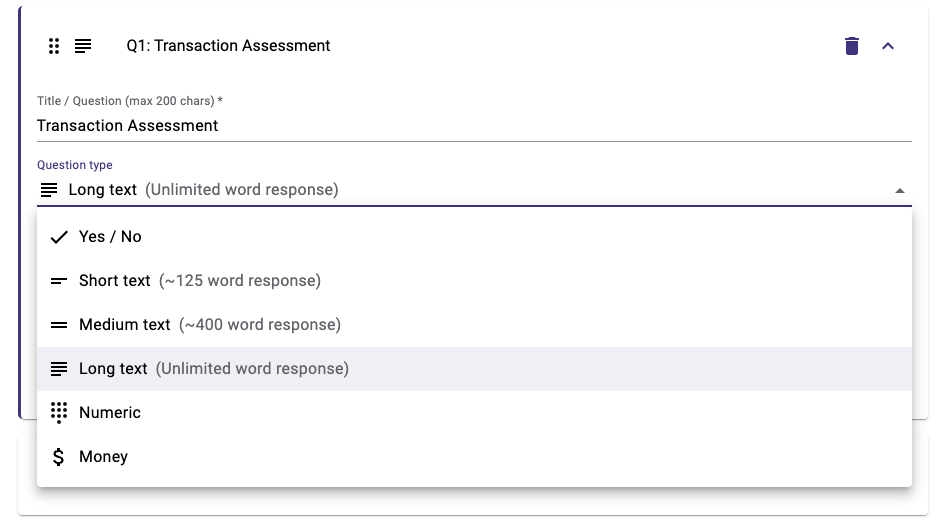 FAQ
Why does the UI show an approximate "~" symbol?
The actual word count will vary slightly depending on the length of the words used in the answer. We are technically restricting the response field based on character count, not word limit, but we wanted to make it clearer to end users what the character count approximately equals in terms of words.
Does the UI differ on the client and firm sides?
In the client view, we display the approximate word count they will get back from firms so they can be best informed when selecting their response type. On the firm view, we are showing BOTH the estimated word count AND the exact number of characters so that they do not run into errors when submitting their responses.
Smaller Enhancements
Added 'Pricing Item Details' to Insights
Overview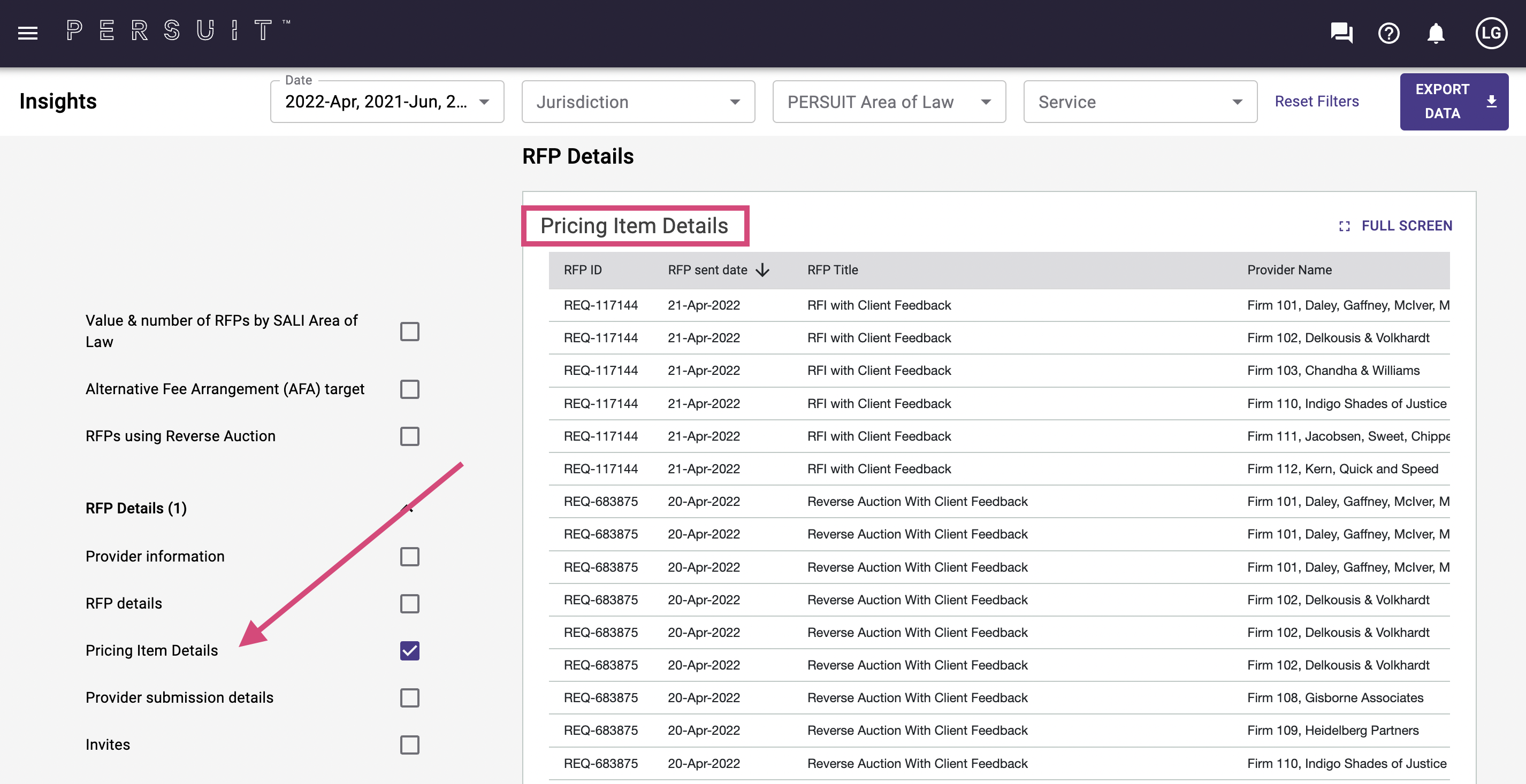 Users with Manager and Insights level access can now see Pricing Item Details in the 'RFP Details' section of Insights. In here they'll be able to see historical phase-level pricing items for each RFP submitted across each matter, including things like starting price vs ending price for that item. These Pricing Item Details are easily exportable too.
Accessibility Updates
Overview
Page titles will now appear on the browser tab and change based on where the client is in the app