Improved share functionality (all users)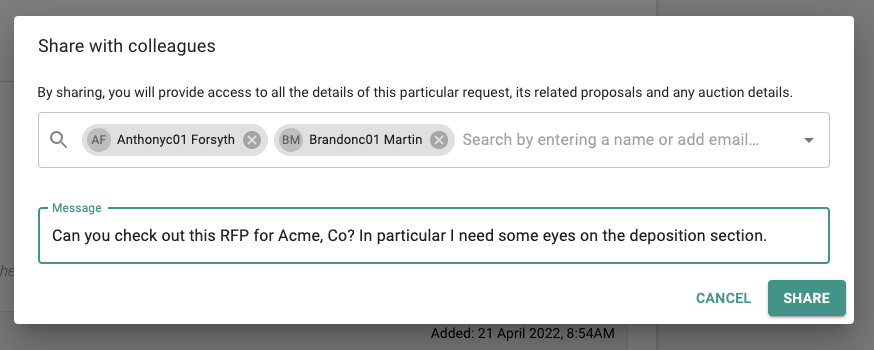 We've improved the UX of the sharing capability so it is easier to find the "share" button, easier to find and add colleagues and view historical activity.
We have also taken the opportunity to add a personalized message which appears on the share email to provide better context to the recipient.
Add event to calendar (firms only)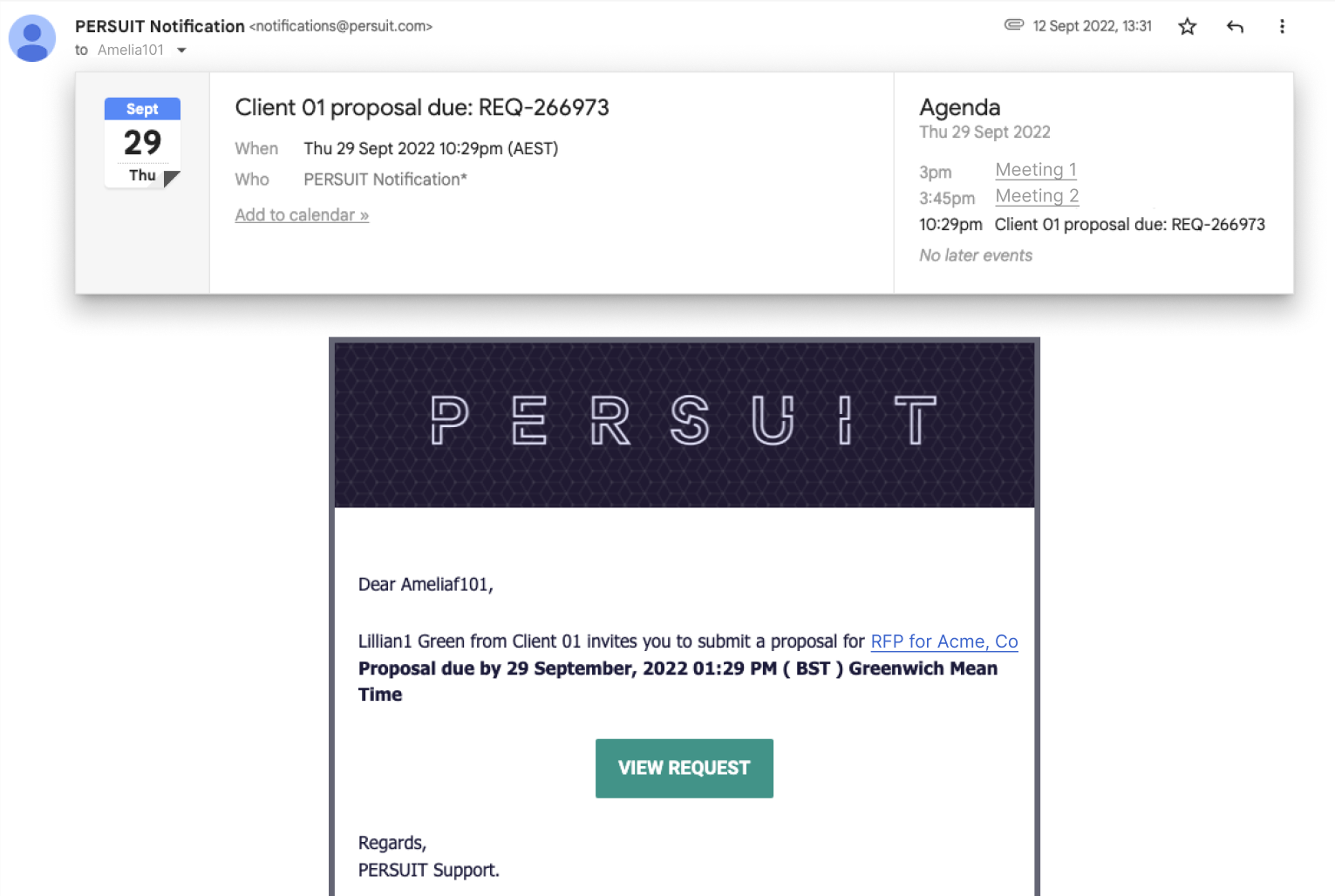 Anytime a firm-side user receives an email for an RFP, they will also see an automated calendar invite in that email which they can seamlessly add to their calendar.
Calendar invites will be added to any of the following emails received by a firm:
Email for initial RFP from PERSUIT in-house counsel user (due date)
Email announcing reverse auction (date of auction)
Email for timeline change* (due date or reverse auction date)
*Keep in mind that if you're receiving an email about a timeline change, you'll be able to add the new due date directly to your calendar from that email, but you will still need to manually delete the original due date from your calendar.
Also note the calendar event uses the ICS format, which is a universal calendar file format. The majority of the popular calendar applications including Microsoft Outlook, Apple Calendar, Google Calendar, and Mozilla Thunderbird Lightning support it. Please check if the calendar application you're using actually recognizes the ICS format.