In the Proposals tab of your request, click on the Negotiate button of the Firm you'd like to ask for revisions.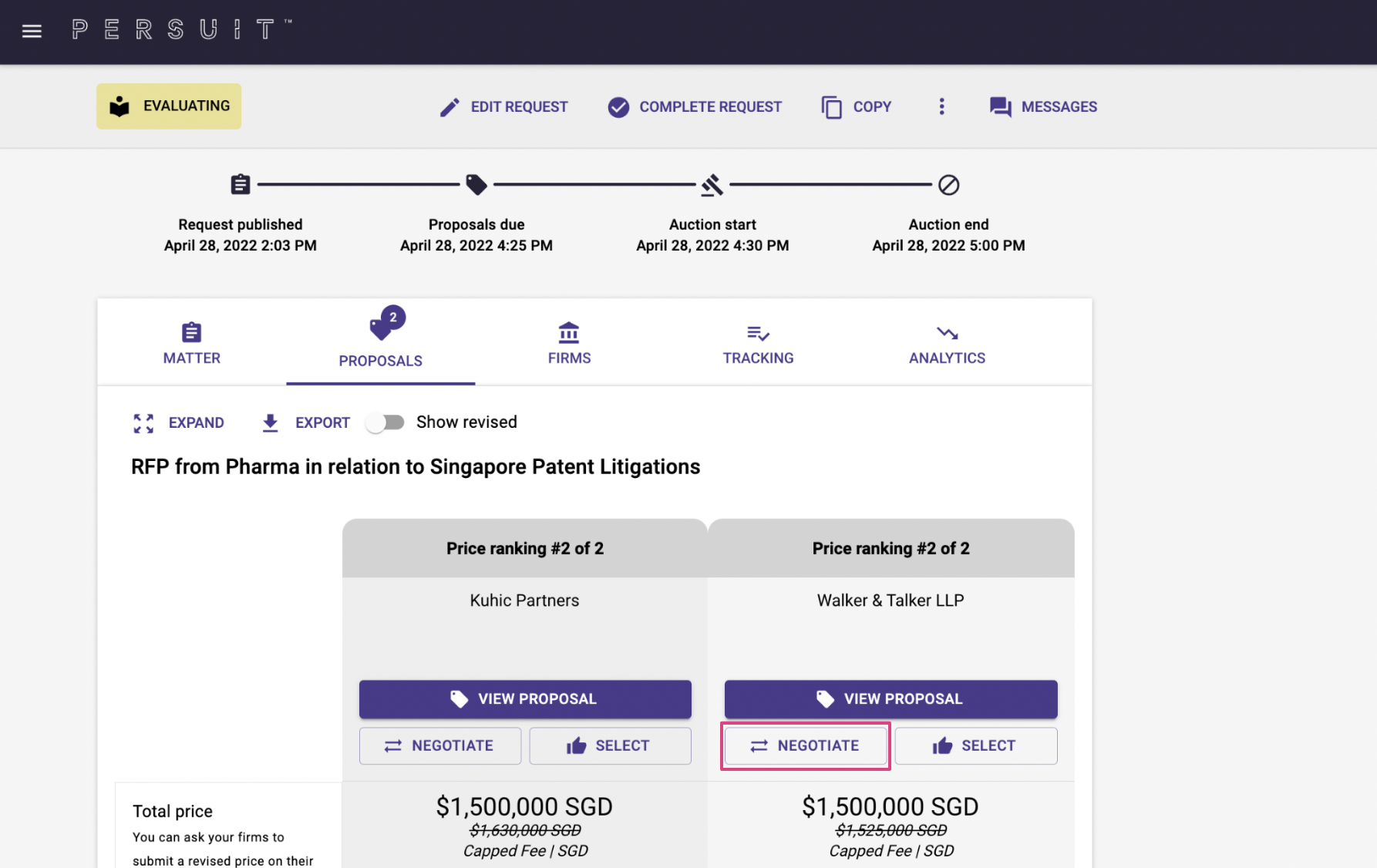 In the next screen, click Negotiate again to confirm your decision.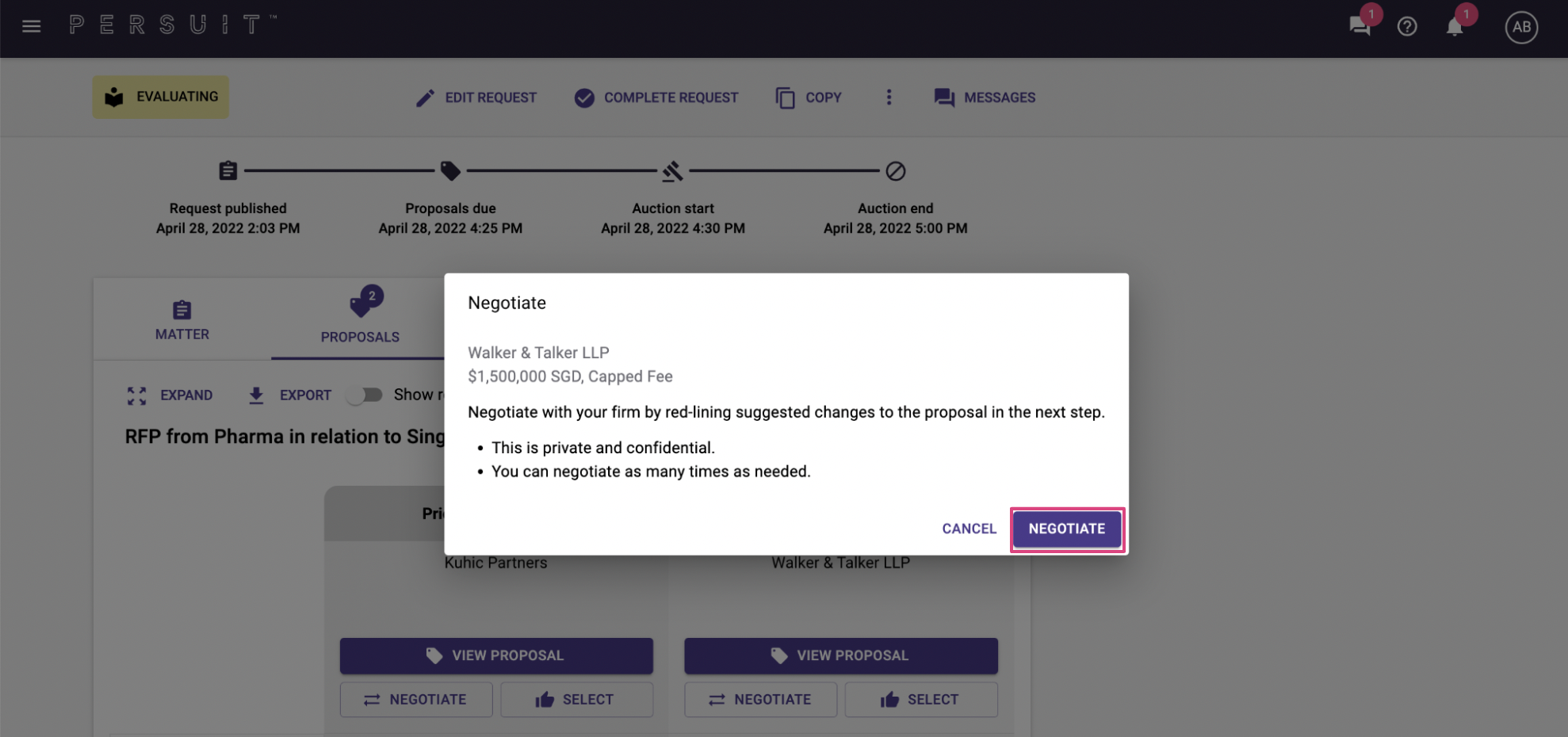 This will lead you directly to the drafting screen where you can summarize a list of revision or information requests you'd like to be made within the proposal.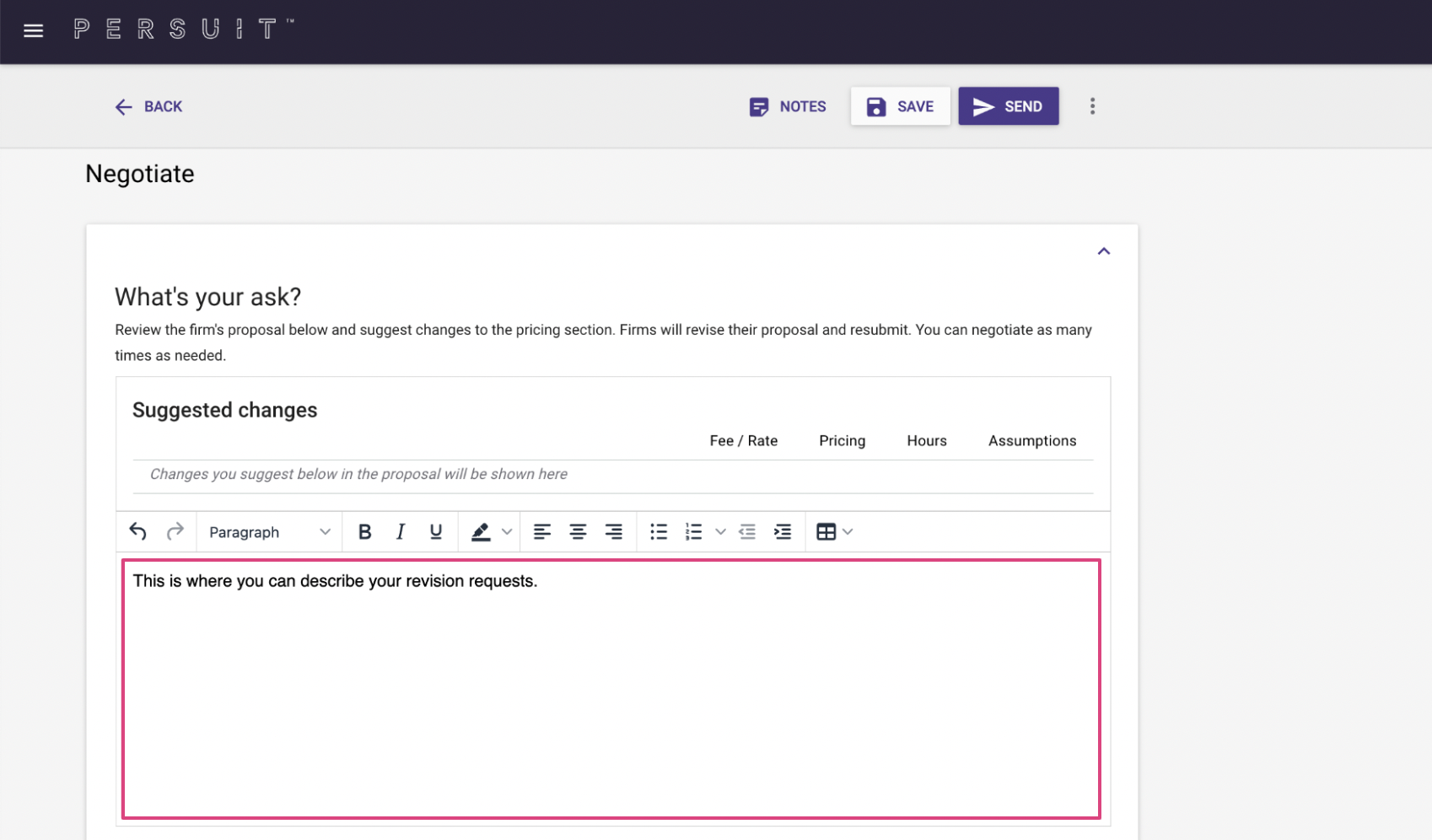 You can also scroll through the proposal and request changes in pricing items. Click the Pencil icon to open the pricing box.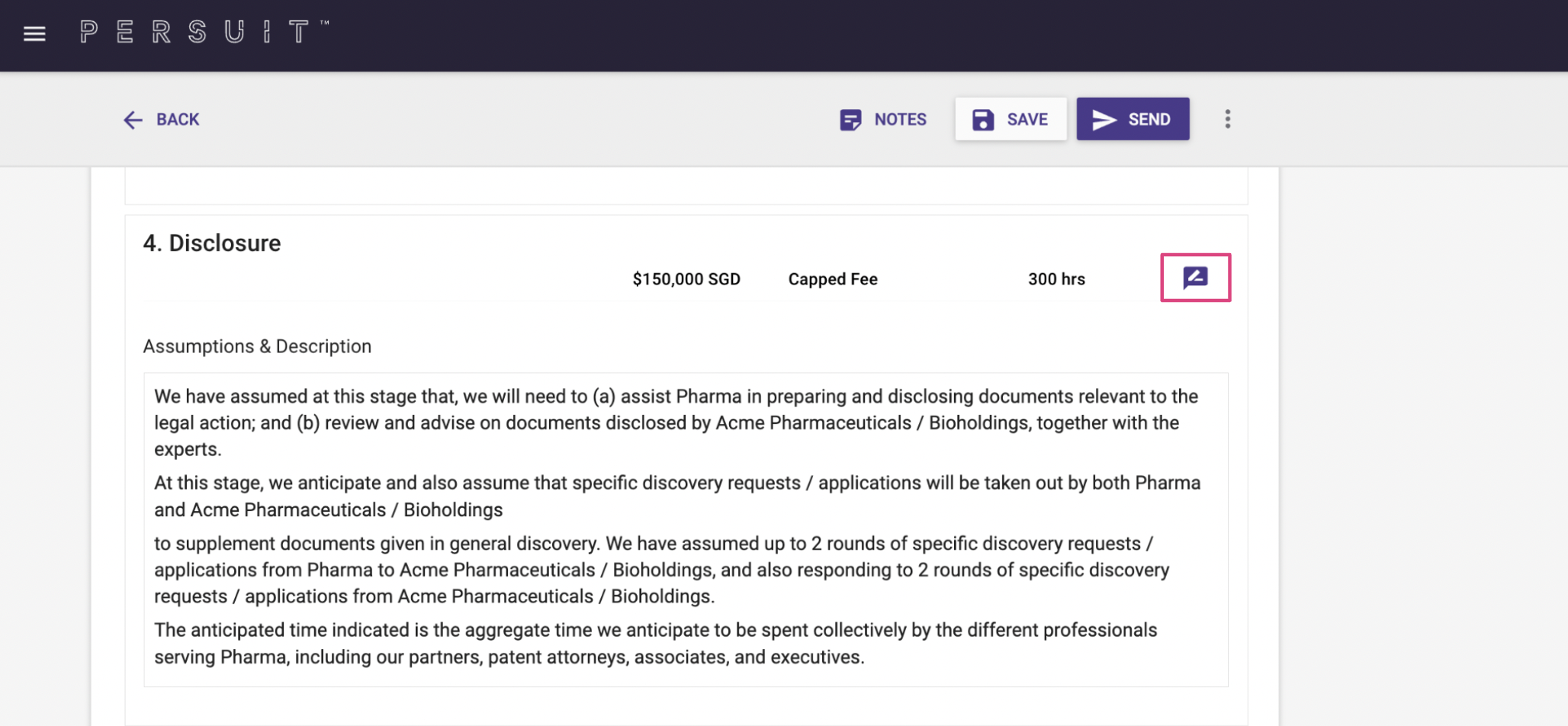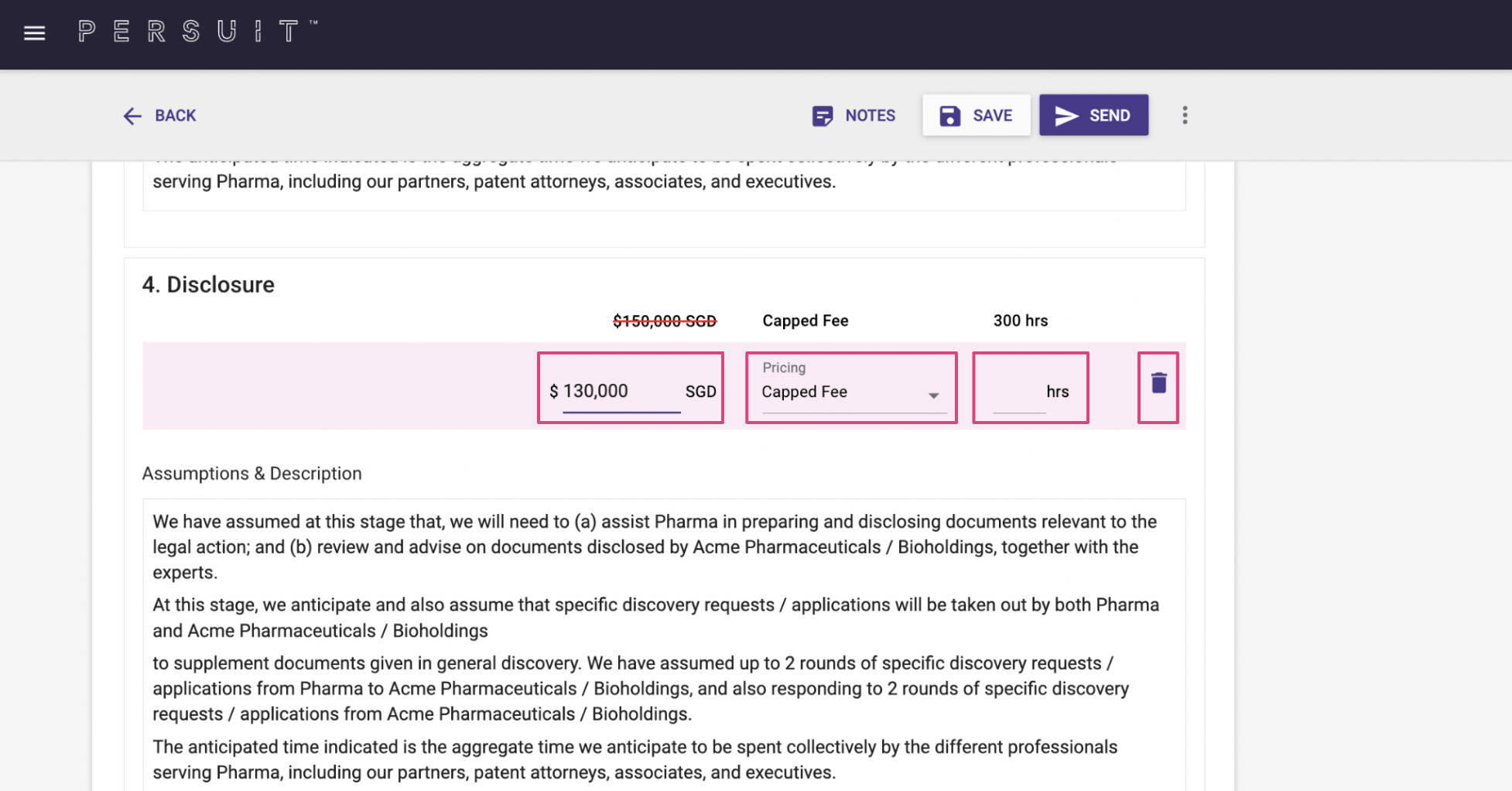 When you have indicated all the revisions you'd like the Firm to address, click Send located at the top right navigation bar.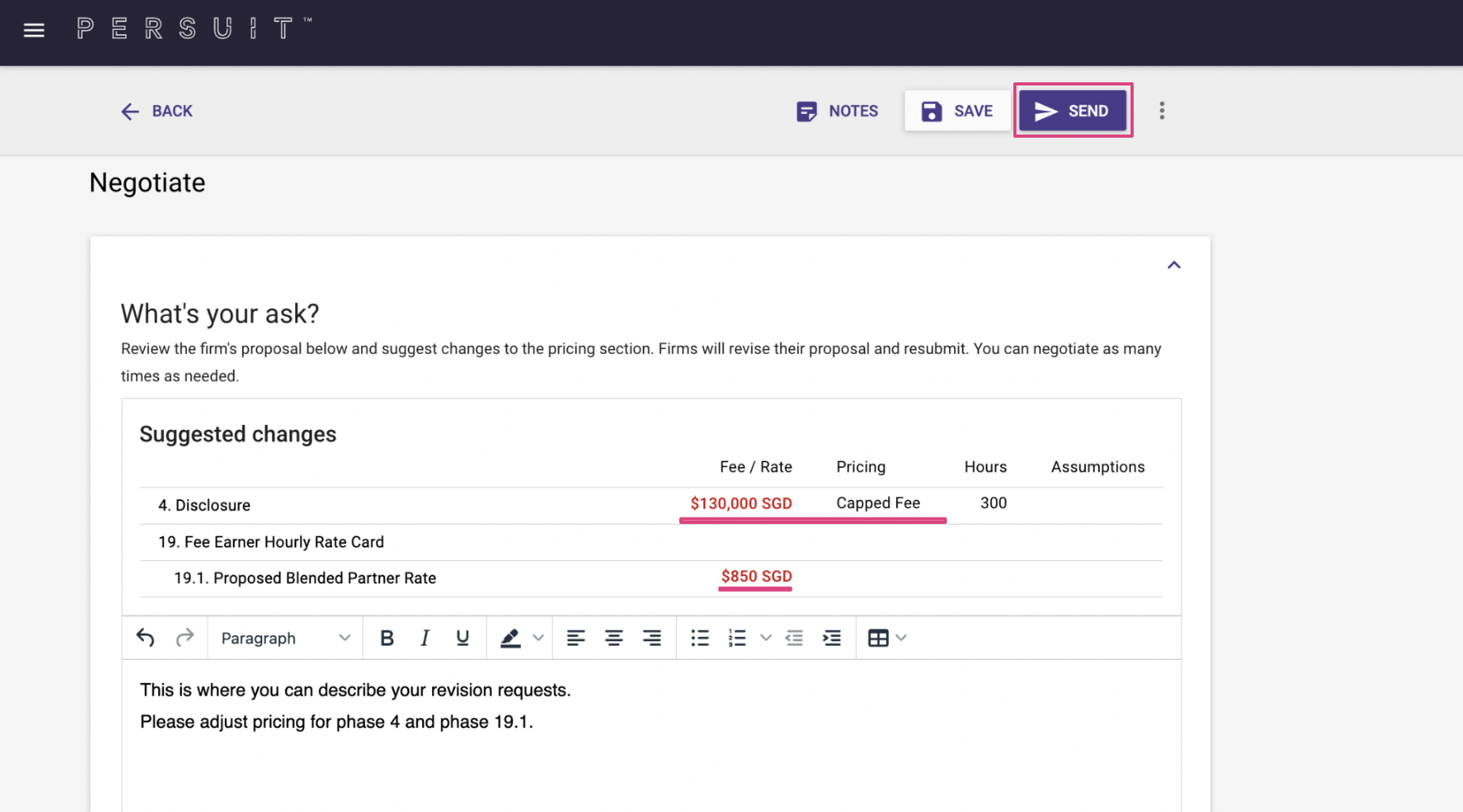 You will then see two grey status boxes within the Firm's proposal. This indicated the revision request has been successfully sent.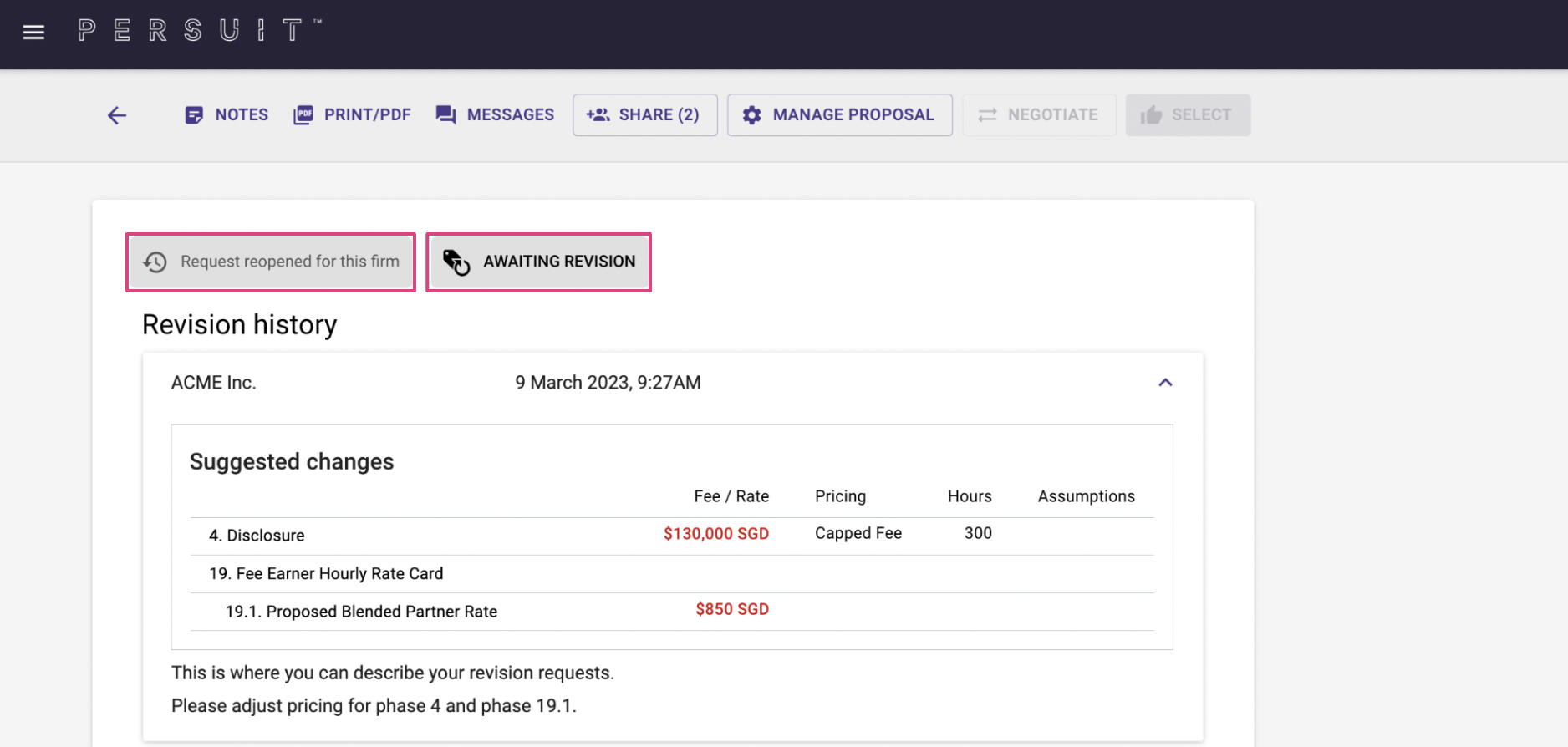 After the Firm resubmits their proposal you should close the request for the Firm. To do so, click Manage Proposal.

Click Close Request for this Firm in the Manage Proposal pop-up.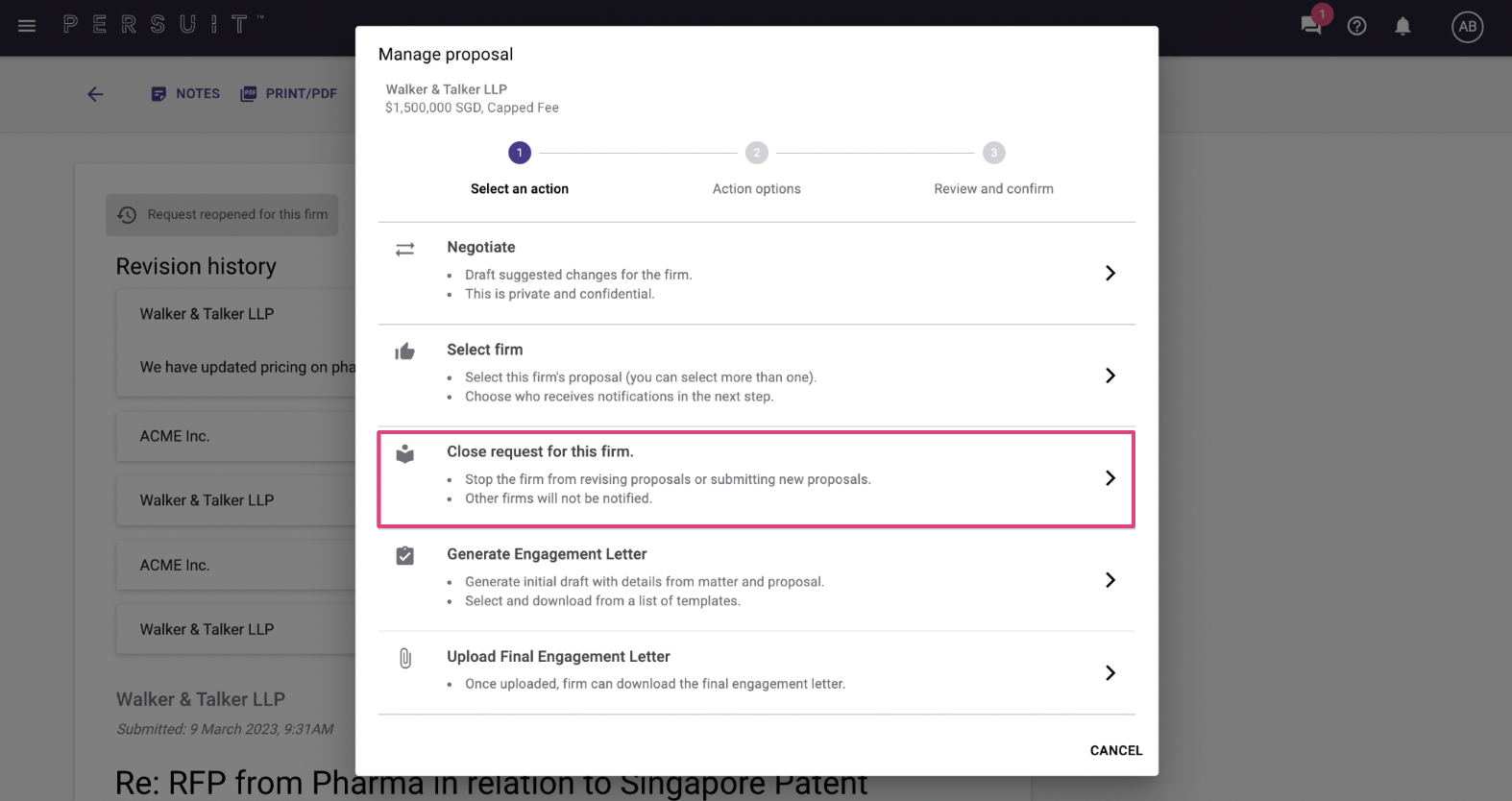 In the next screen, click Confirm to finalize the process.