Mark RFP Complete When Firm Is Selected
In order to facilitate your RFP finalization workflow, RFPs are now automatically marked as complete when you select a firm via the manage proposal dialog, which will change the RFP status from Evaluating to Complete: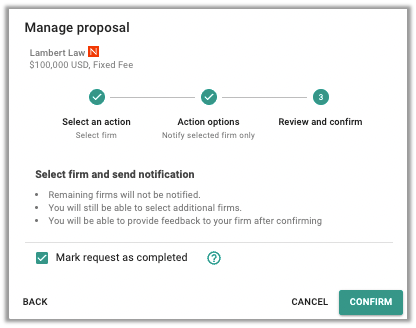 Once you select confirm, you are brought to the client to firm feedback feature for the selected firm. You will still be able to mark remaining firms as unsuccessful and provide feedback to your firms if you did not already do so before selecting your firm.
Profile Location Field
Upon your next login to PERSUIT, you will be prompted to fill in your location information under "My Profile". This will enable enriched data insights at a regional level across your organization.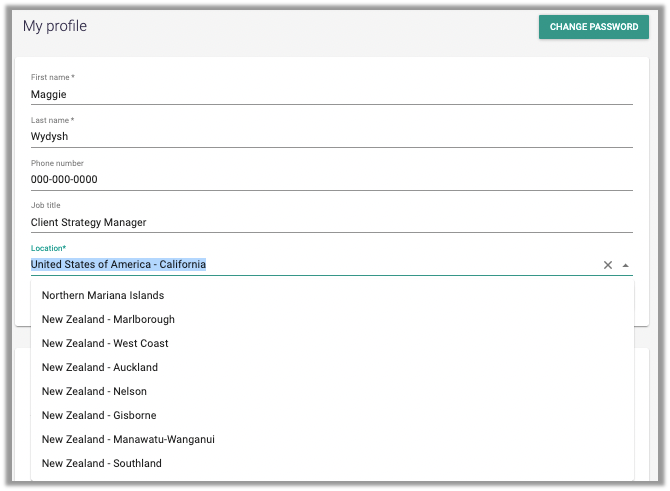 RFP Template Title
The RFP title field is no longer available in user templates. When you create a draft from a template, you will be prompted to enter a custom RFP title rather than the generic title included in the RFP template. This will allow both clients and firms to differentiate between generically-titled RFPs.
You will now see in the template preview screen that the draft is untitled:

When you select continue and are brought into your new draft, the title defaults to empty. You will not be able to send your RFP until the title is input.