Labels on Deactivated Users
In order to notify you of when a client or firm recipient is deactivated in PERSUIT and as such will not be able to access your RFP, PERSUIT now shows a label for deactivated users. Users may be deactivated when they have left their organization or when their email address is no longer valid.
Deactivated users will not appear on your list of colleagues to share your request with. However, if you click "add colleagues" and enter a deactivated colleague's email address, the "Deactivated User" label will appear for that colleague.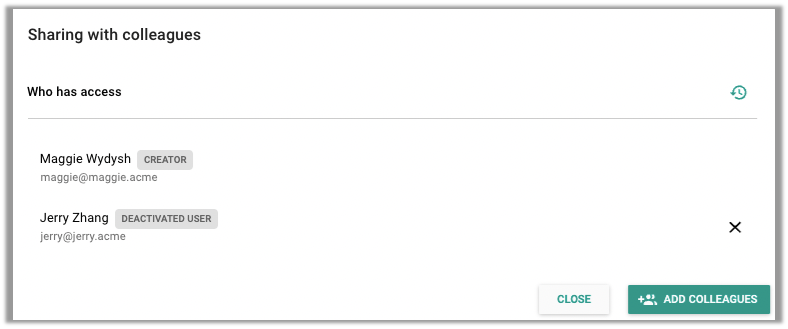 Deactivated firm/vendor users will not appear in a client's Firm Directory under their respective firm. In this example, Bree Lambert has been deactivated, so only her colleague, Karl Wagner, is visible under Lambert Law: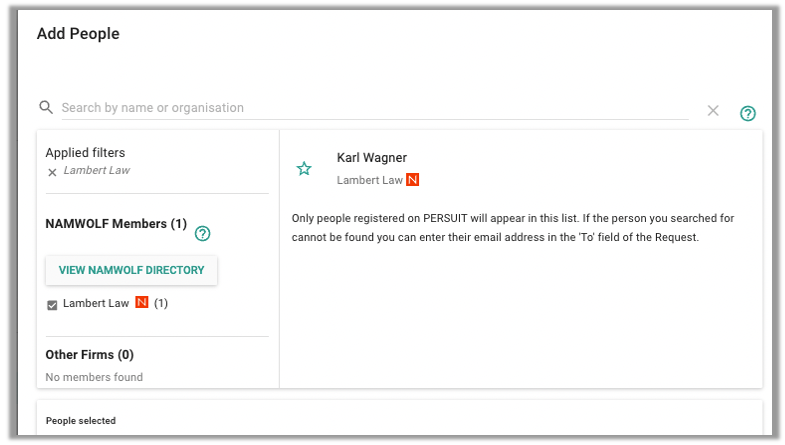 If you have manually entered your firm contact's email address to invite them, you can select the contact to see whether they are flagged as a "Deactivated User" in the dropdown to determine whether you need to invite an alternative contact

The firm contact will also show as deactivated on the Firms tab of your request: