We are diligently working on improving the way PERSUIT clients can configure RFPs and work collaboratively. The following enhancements represent the first in a series of improvements released to PERSUIT clients:
Apply more flexible title edits
Click into the title field to make quick updates to the RFP title. Once the text has been updated, click out of the title and your updates will be saved.

View the RFP with greater legibility
Select the full screen icon to add and amend text in a more focused view.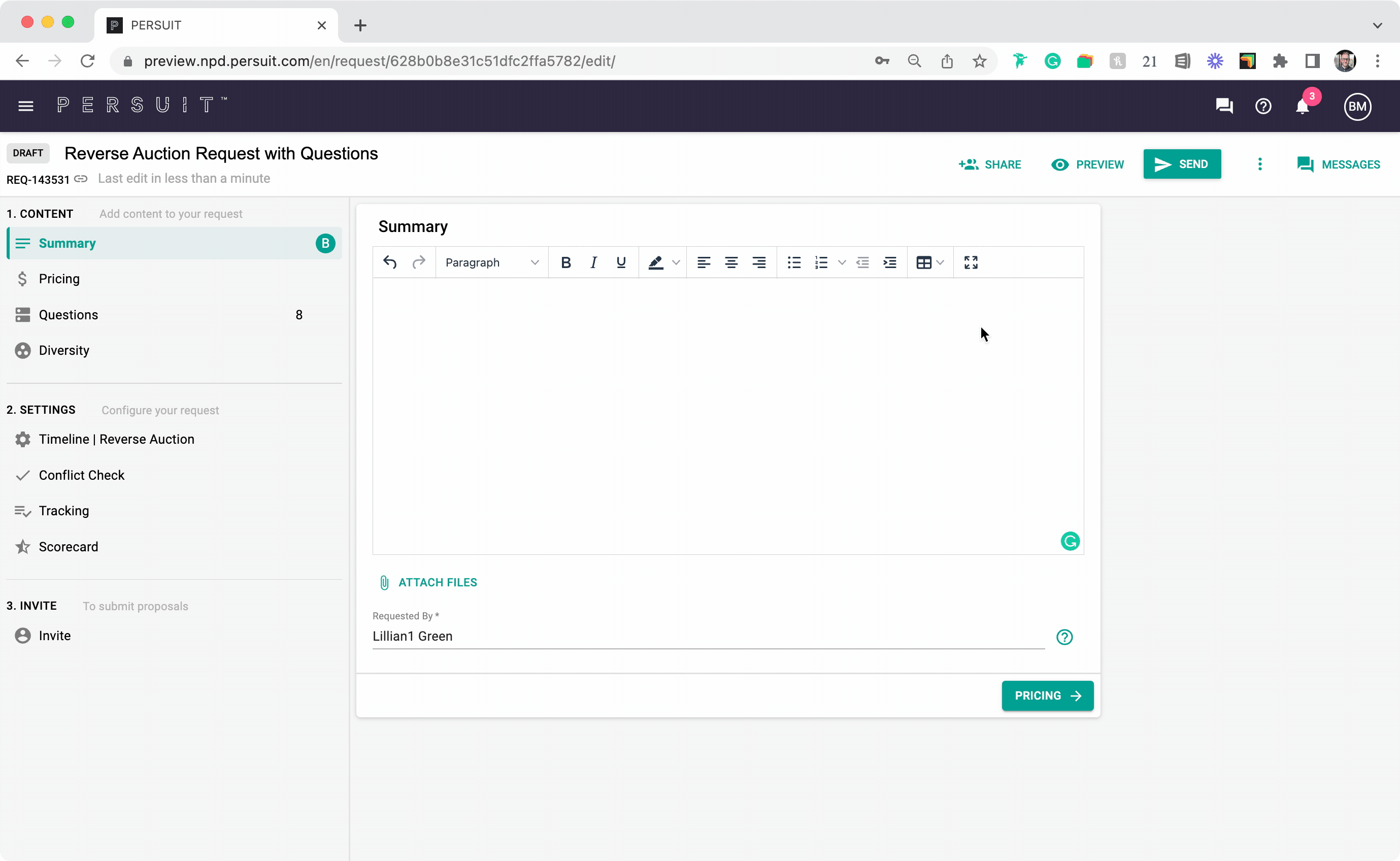 Preview your updates alongside the editor, allowing you to easily view your work and continue editing.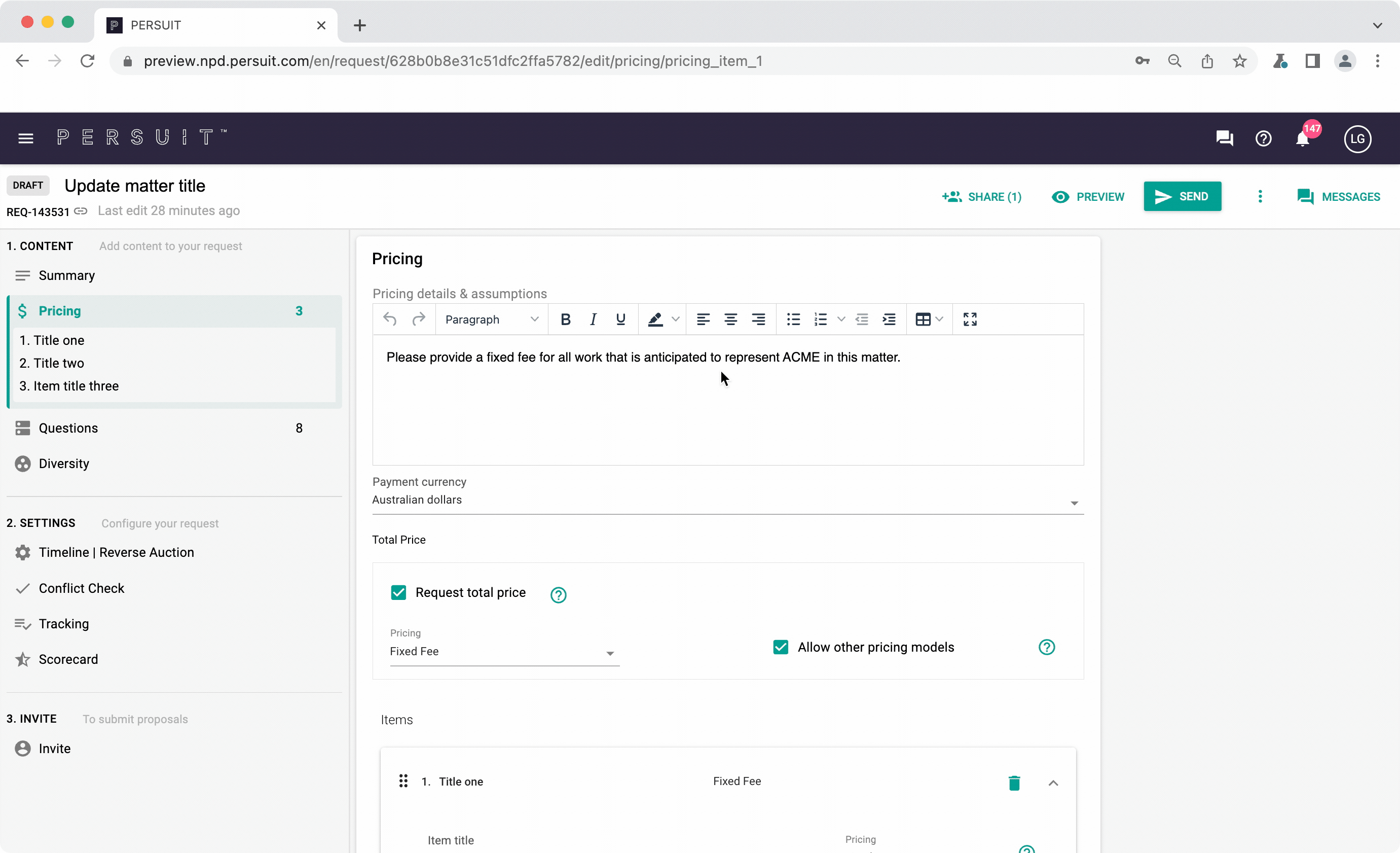 Move more intuitively through the RFP process
Save time moving between sections of the RFP from the left-hand menu.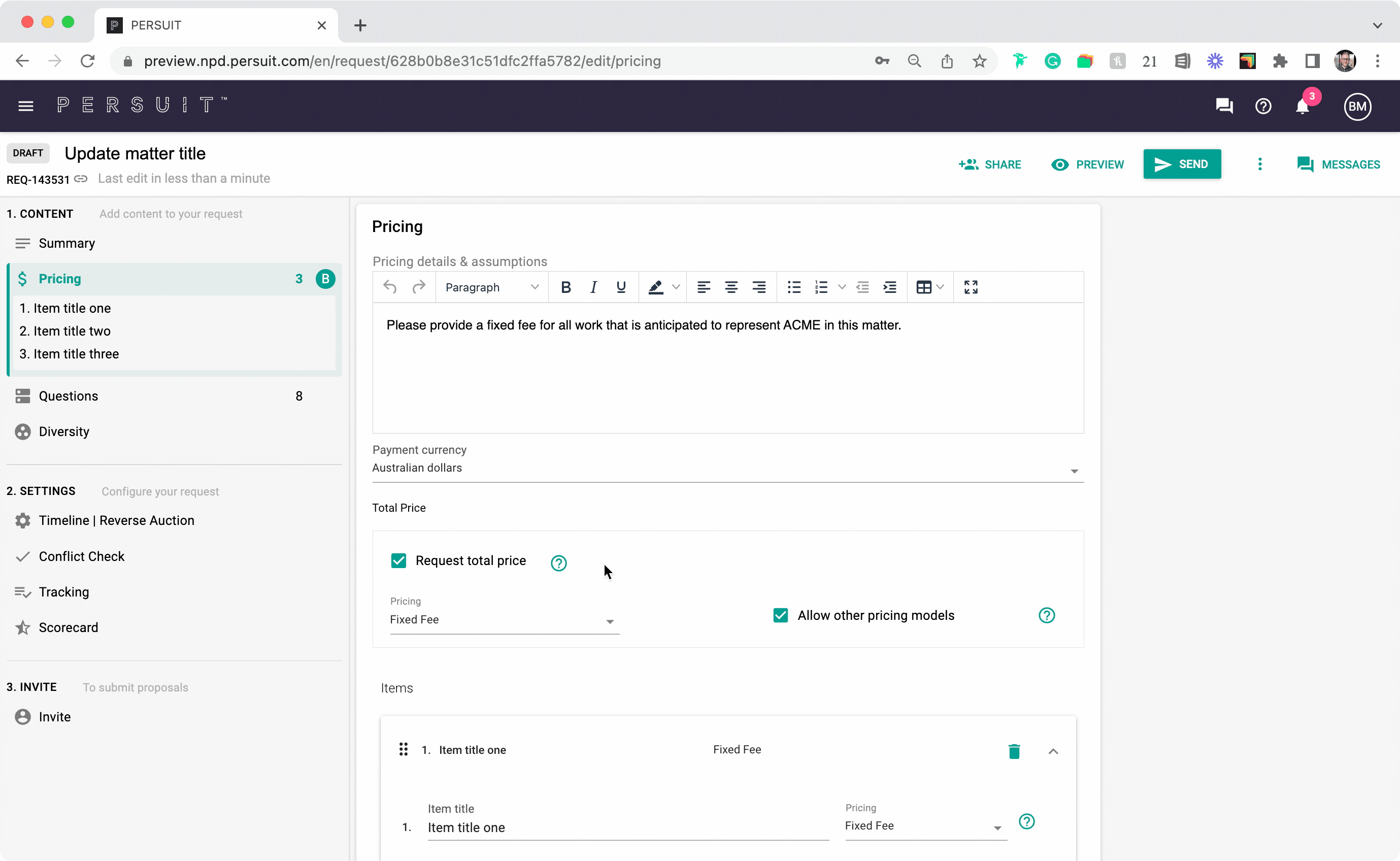 Get notified on specific errors and easily navigate to the error source.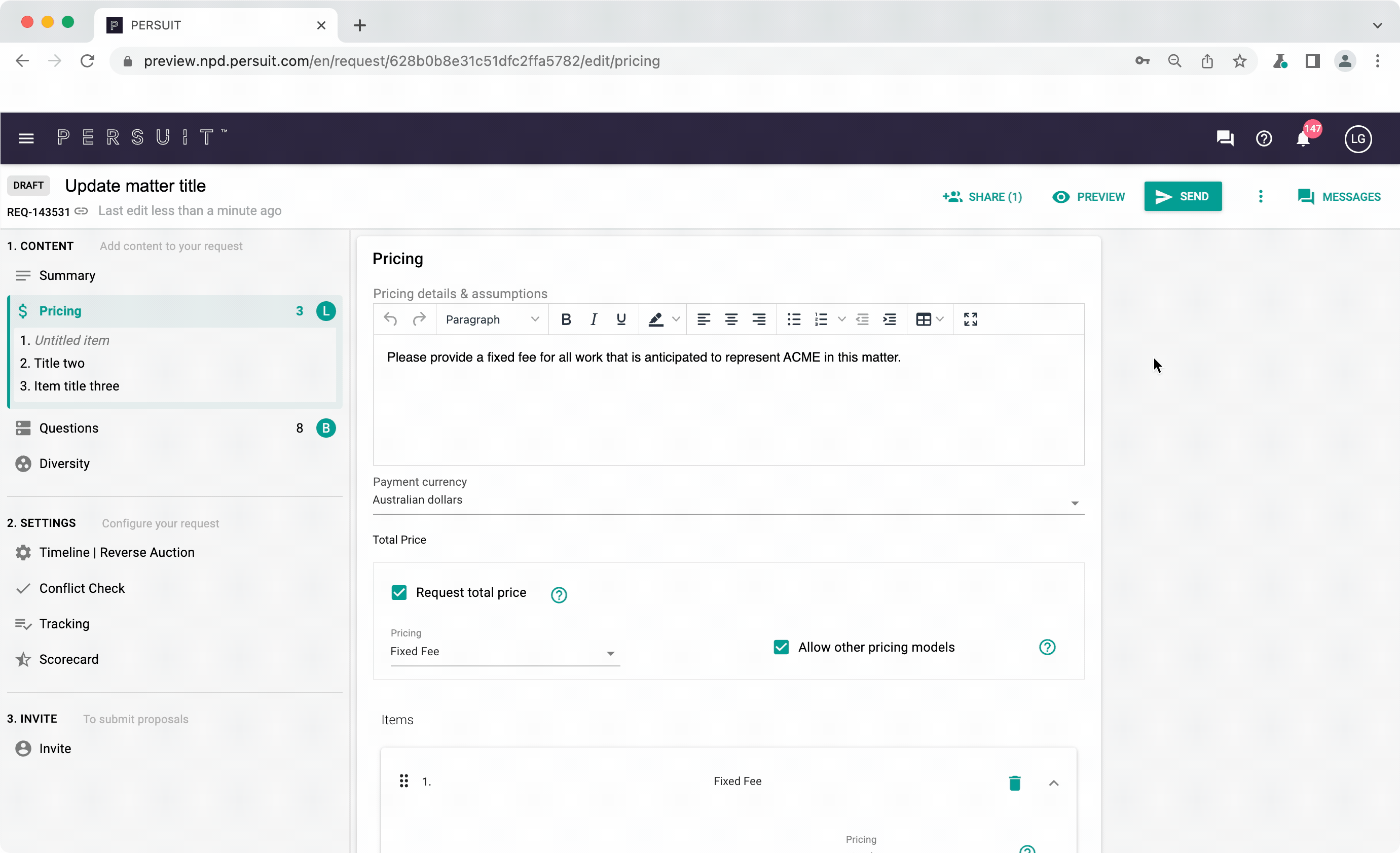 Improve collaboration with your team
Gain an understanding of where your colleagues are working, with icons appearing on sections currently in use. Each section can only be edited by one user at a time, ensuring that changes won't get lost.