Participation Workflow
Your firms are now able to provide additional information regarding why they are unable to participate in your request. Firms are able to select from the following options: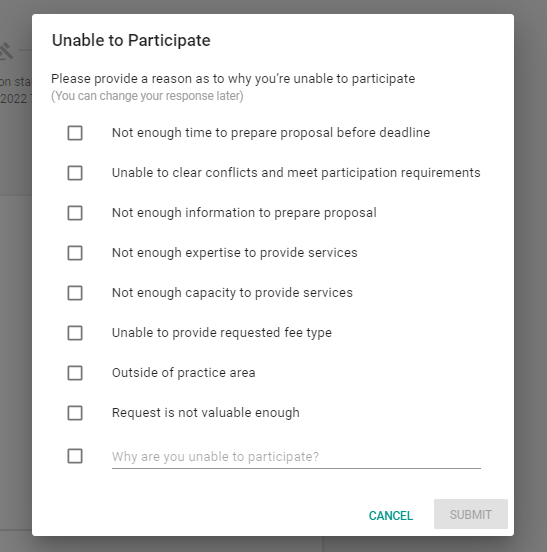 You will be notified if the firm cannot participate, changes the reason it cannot participate, or changes to being able to participate: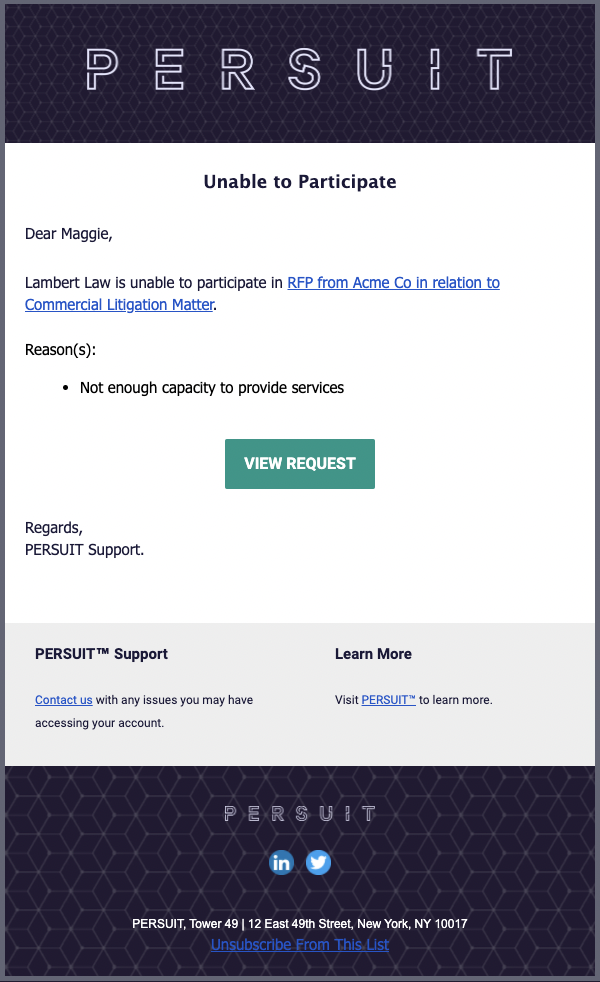 The firm's reason they are unable to participate can be viewed via the Firms tab: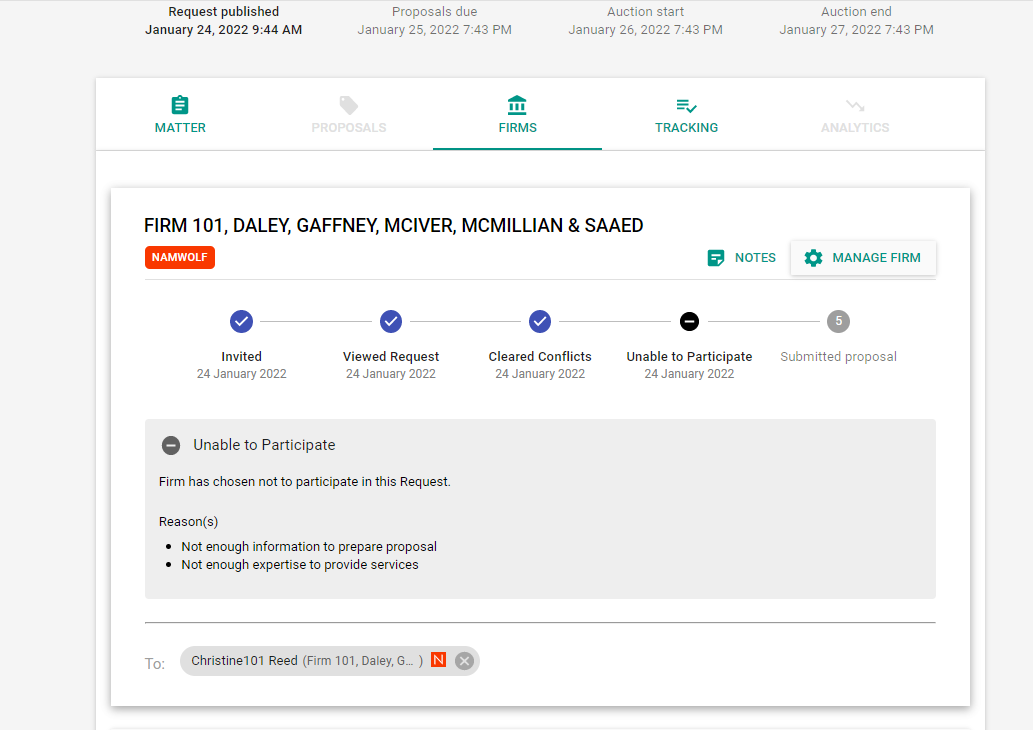 The workflow has been updated as below:
If a request has conflict check enabled, firms are now presented with the below three choices: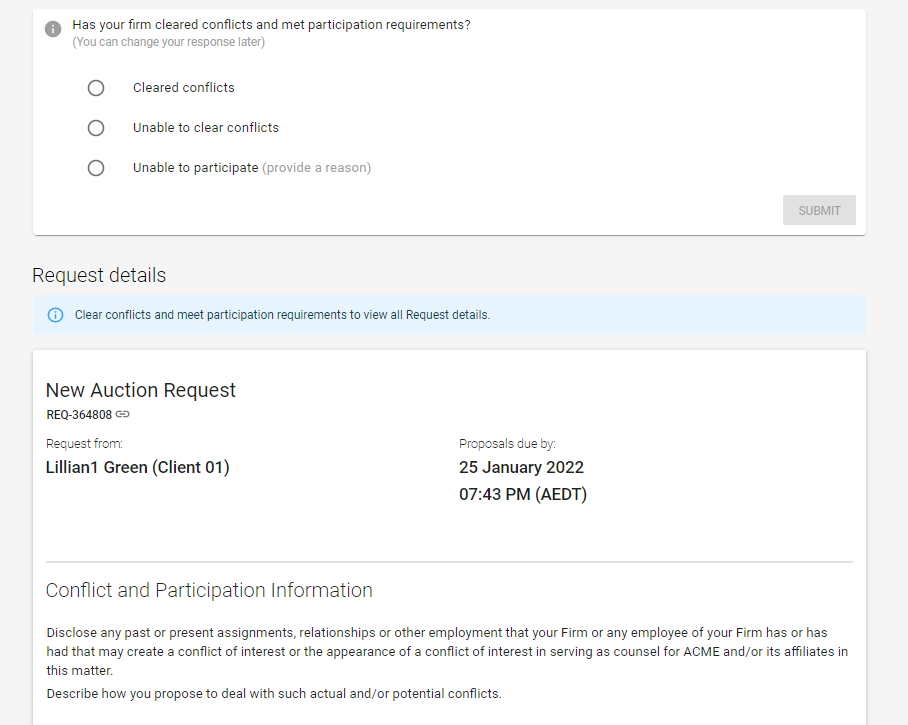 If the firm clears conflicts, they can then choose to participate in the request:

If the firm is unable to participate, they need to provide a reason for the same: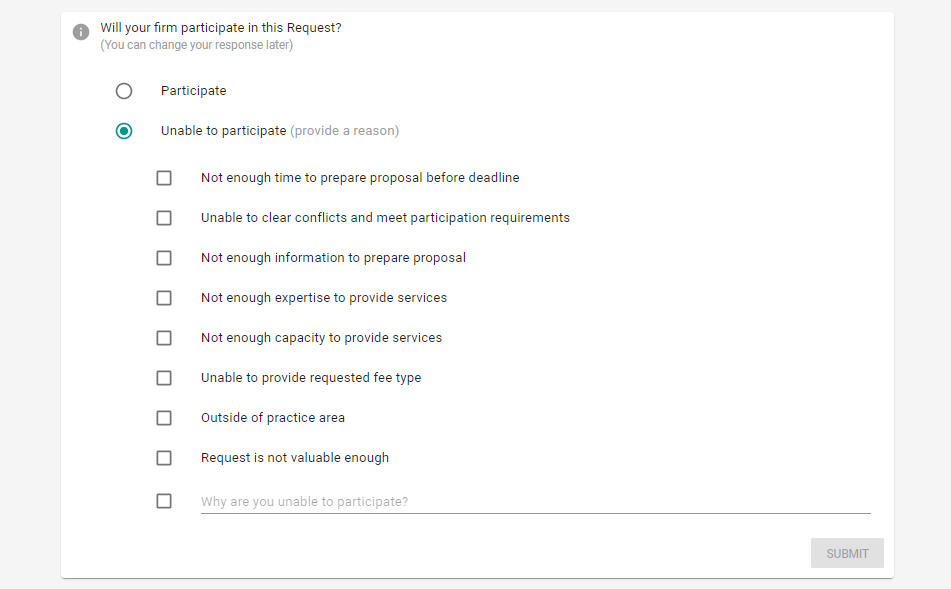 By clicking submit. the reason for not participating gets saved. Additionally, the firm has the option to change their mind: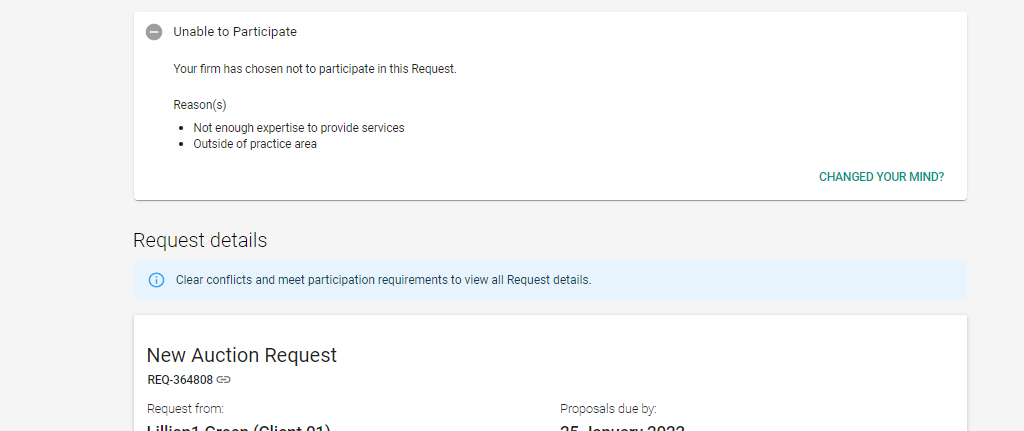 Firm Designated Contact Improvements
Your firms may have provided PERSUIT with a designated contact that receives access to all RFPs that the firm is invited to. When you invite a specific contact from your firm to a request, the request can also be viewed by any designated contacts at the firm.
To eliminate any confusion surrounding which firm contacts you invited to the request and which are designated contacts, firm designated contacts will no longer be shown in the 'Firm Contacts' field of the request. The 'Firm Contacts' field now only shows the individuals you have invited. In this instance, two firms were invited to the request, specifically one individual from each firm:

To view any designated contacts the request was sent to at each firm, select the 'Firms' tab and look under 'Shared With'. The request was sent to Karl Wagner at Lambert Law, but designated contact Bree Lambert also has access. Nikolaus & Fisher Associates does not have a designated contact: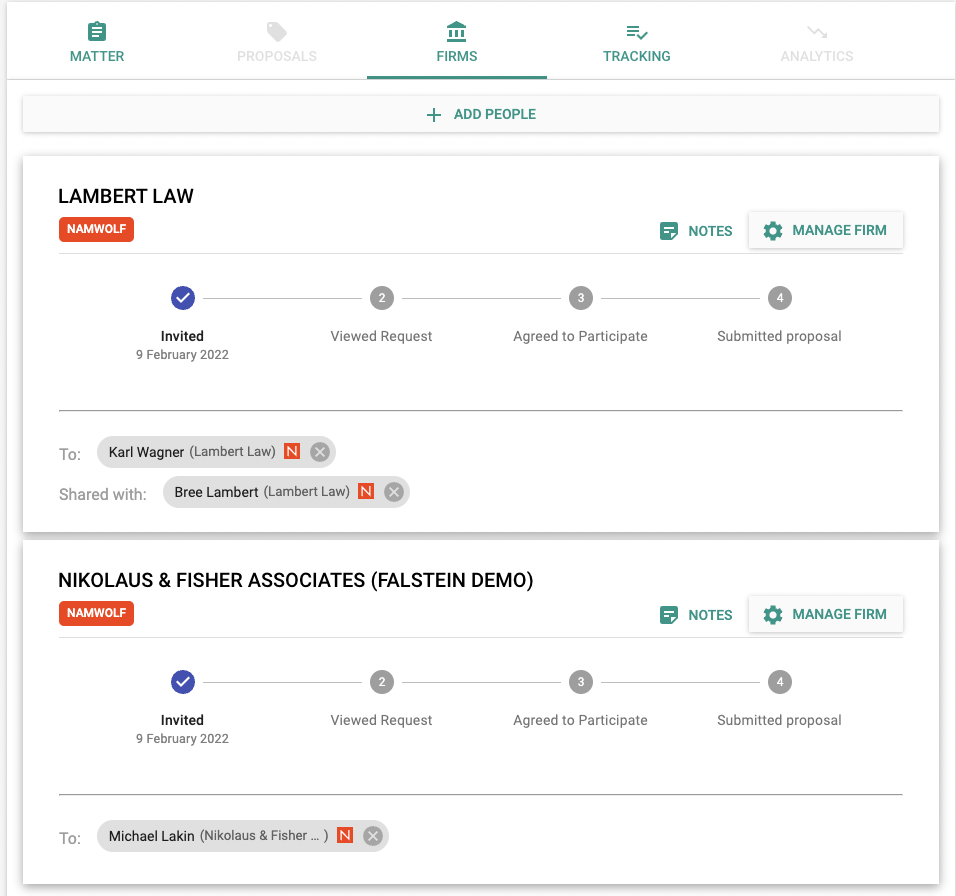 Note: This change in designated contacts behavior will only apply to new requests and shares. All requests and shares prior to this release will continue to show designated contacts in the Firm Contacts field.
Sort Requests on Dashboard by Published Date
You can now sort requests on your dashboard by the date the request was published: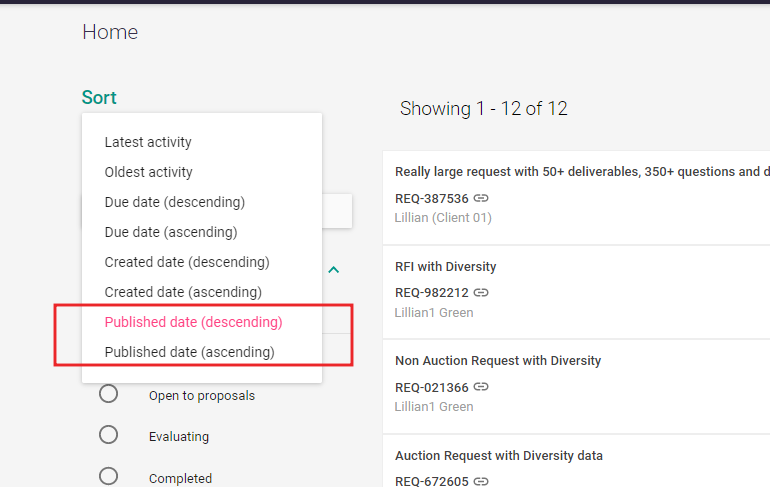 Note: Draft / unpublished requests will be shown at the end of the list