Custom Tracking Fields in Letter of Engagement
You now have the ability to embed individual custom tracking fields anywhere in your letter of engagement (LOE) template.
When the PERSUIT team uploads a custom LOE template on your behalf, the Template tags section now shows a list of available custom tracking fields that can be used within the template.
This list is generated based on the names of the custom tracking fields defined for your organization.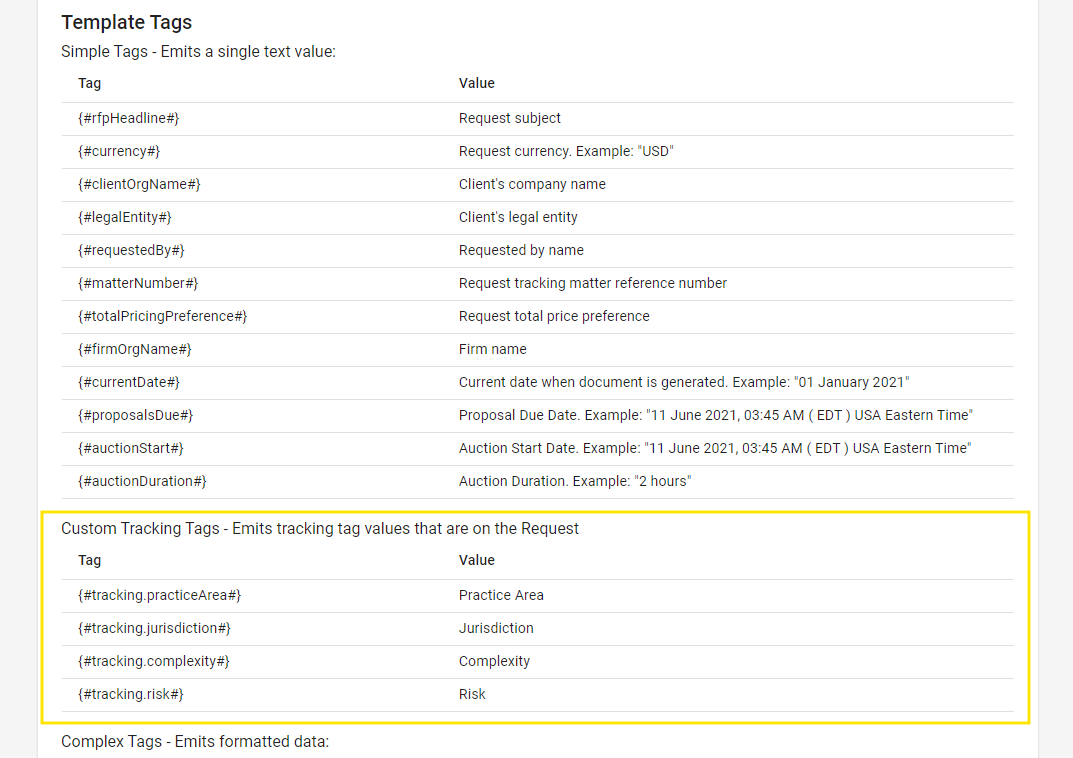 Please reach out to support@persuit.com to request upload of your LOE template into PERSUIT or to request any changes to your existing LOE template fields.