Unselect Proposal
You can now unselect a firm that has been marked as selected on a request.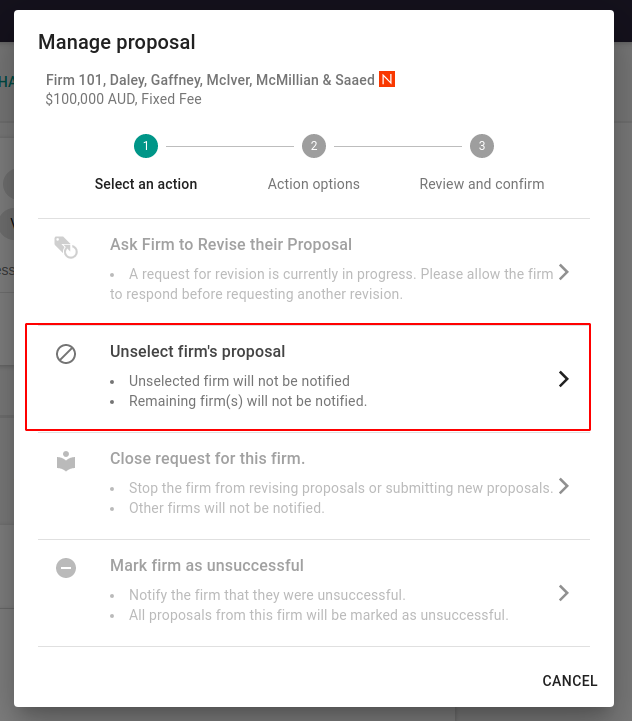 Both the unselected firm and you will receive a PERSUIT bot message regarding this action:

You will also receive a notification of the action:

Benefits:
This feature is useful if a firm has been selected in error or if there has been a change in circumstances and selected firm will no longer engage on the matter.
Both client and firm are notified of this action within PERSUIT.
Client Dashboard Pagination
Pagination has now been added to your dashboard.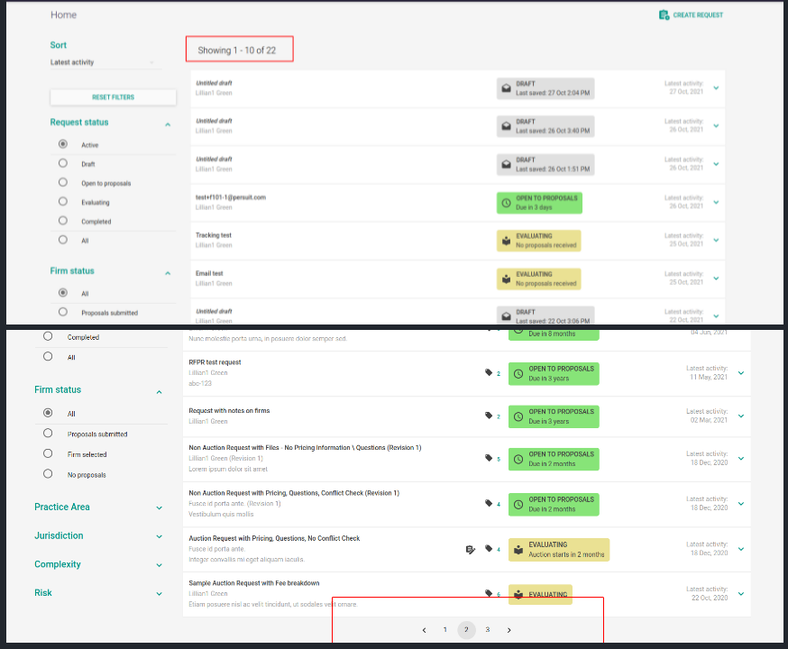 Benefits:
Facilitates efficient review of existing requests.