Diversity and Inclusion Module
CLIENT SIDE:
Clients can now simply check the box to turn on the Diversity module and pre-built questions will appear without users having to draft their own. This will assist with downstream D&I reporting and make it easier for client users to add D&I questions to their requests. Firms can also now store D&I certification information.
Collapsed:

Expanded: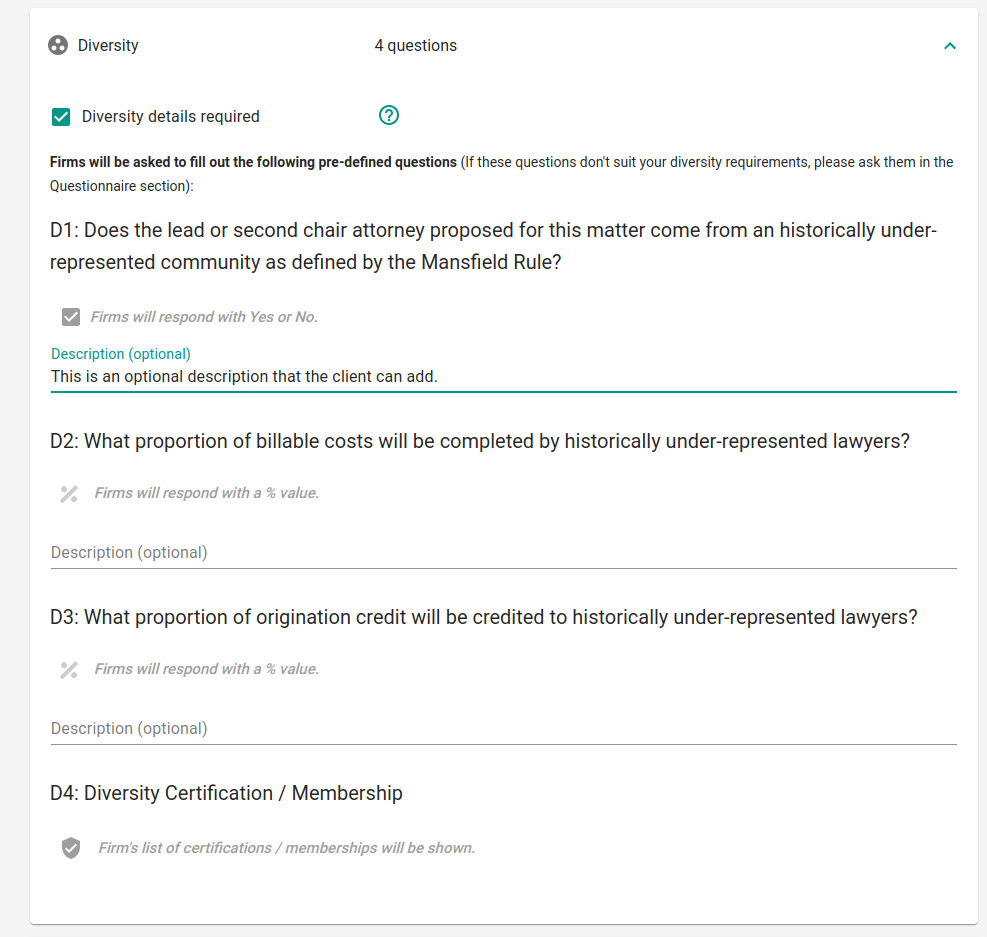 Published RFP Preview view: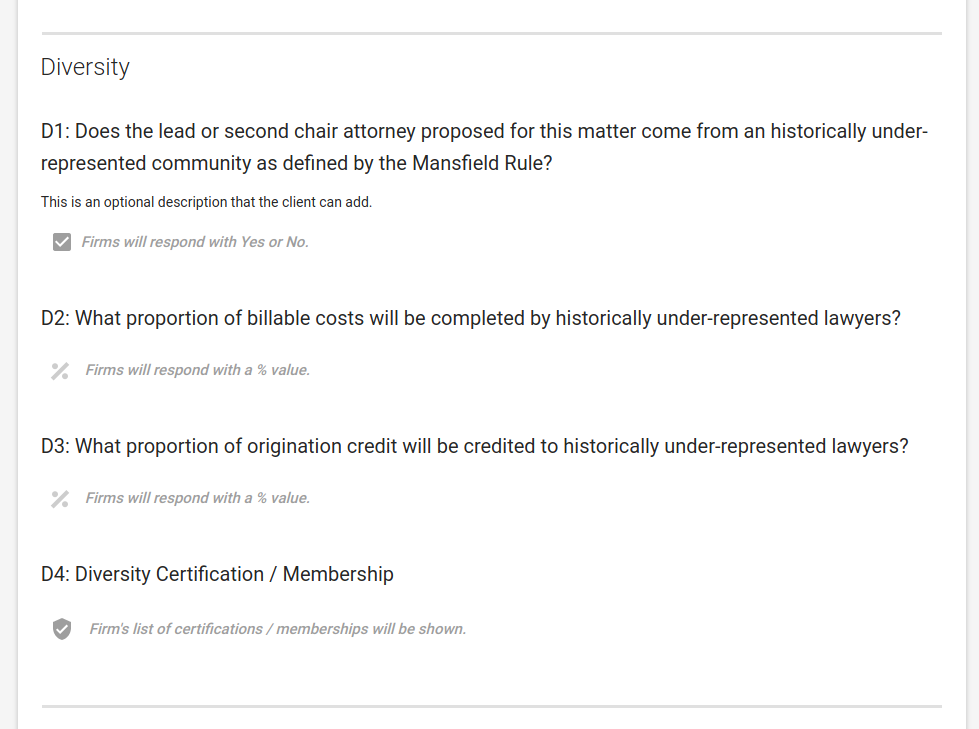 Proposal Comparison View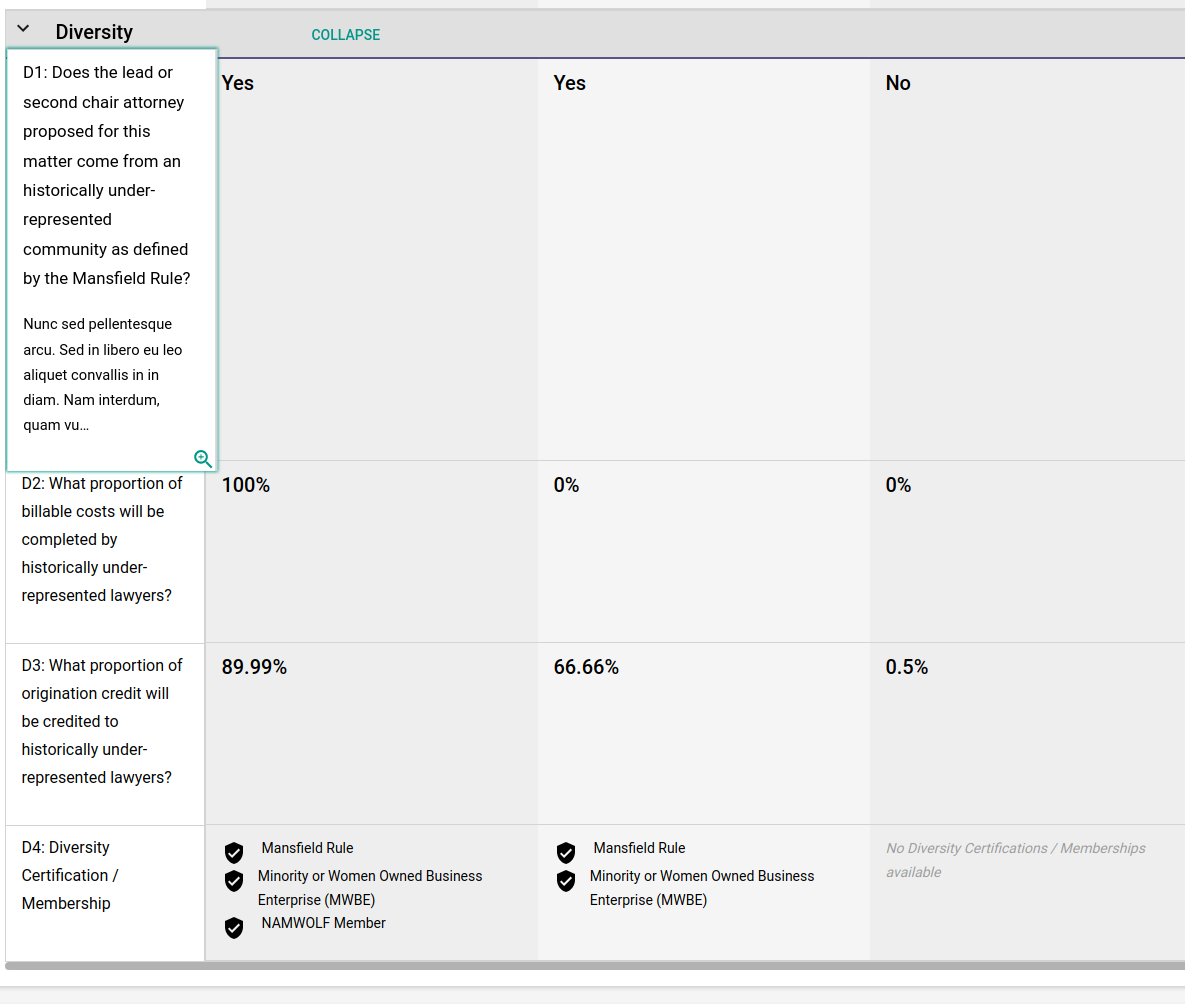 FIRM SIDE VIEW:
Firms can add their diversity certifications in org Company Profile:

How Firms' will see the D&I Module Questions:
Collapsed:

Expanded: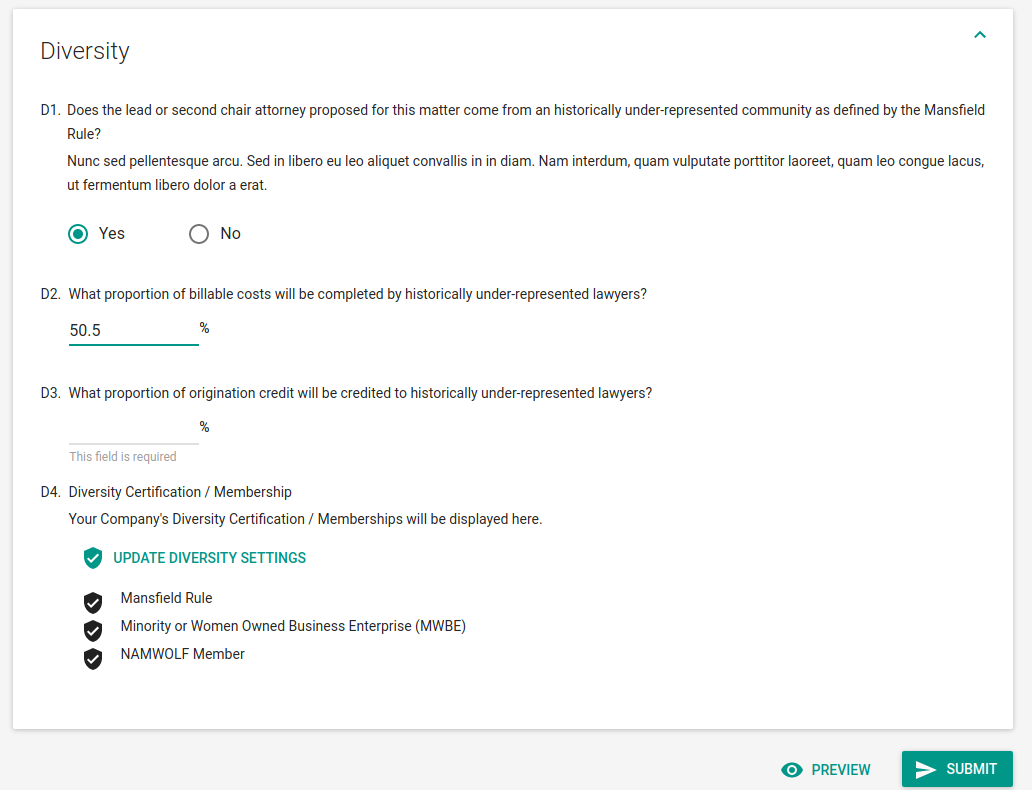 Firms can click a button to update org Company Profile from the proposal form: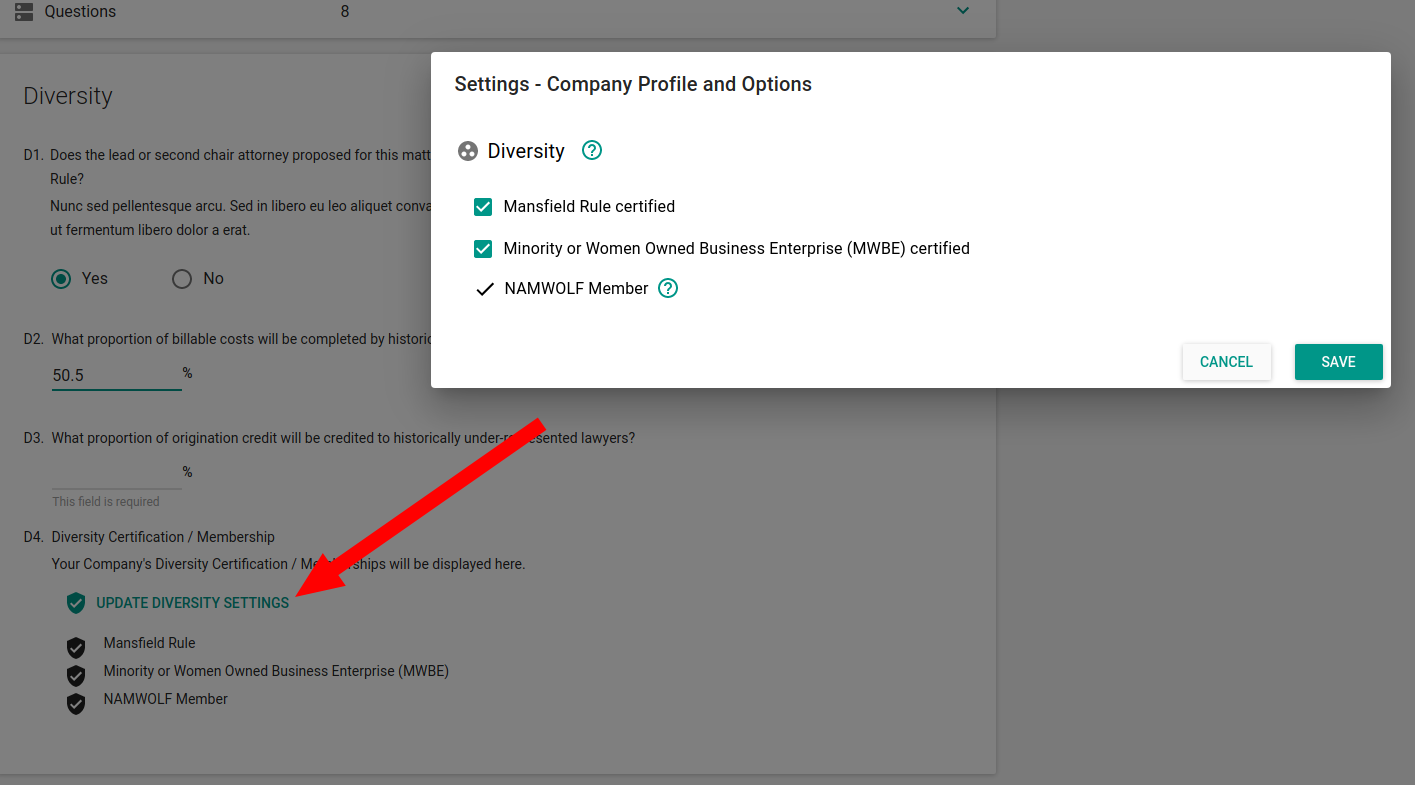 Note - Competitor diversity data is hidden from the firms in comparator during an auction:
Conflicts Check Language Update
Conflict check copy changes
We now say "Conflict check / T&Cs / NDA" (or a variation of that) in all the places we previously only said "Conflict check".