NAMWOLF Members Directory
In the first of multiple product enhancements to help our clients meet their Diversity & Inclusion goals, client law firm directories have been redesigned to give visibility to NAMWOLF member firms.
NAMWOLF firms that clients have previously invited to RFPs will automatically appear in each client organization's law firm directory and be clearly tagged both in the directory and throughout the application with the NAMWOLF icon. A link to the NAMWOLF directory has also been included, with the firm names and contact emails provided.
Having spoken to clients about their internal D&I programs, it is a common goal in outside counsel engagement to give more opportunities to participate in RFPs to diverse firms. This product enhancement brings NAMWOLF firms to the forefront of the directory, when clients are selecting which firms to invite.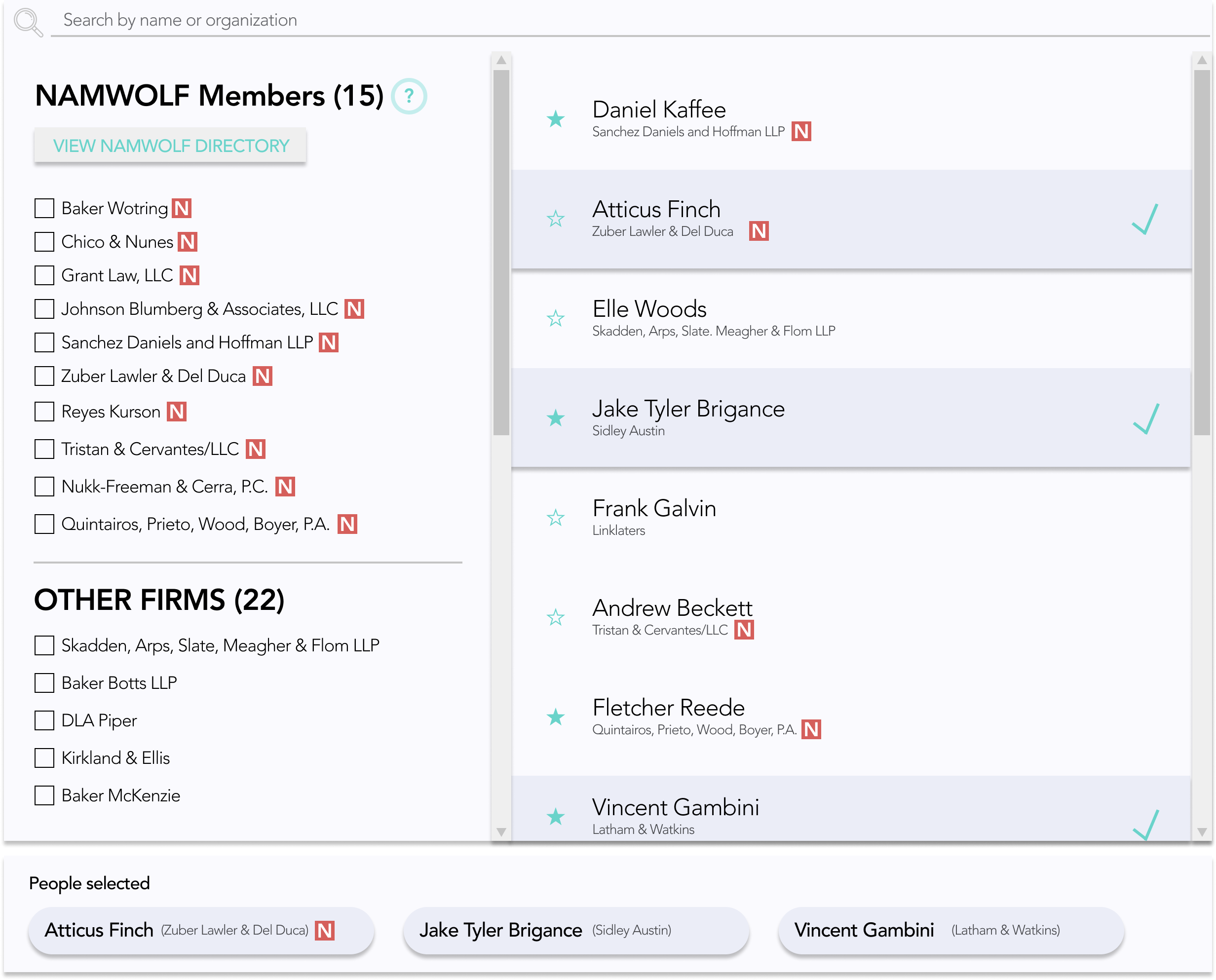 Other updates in this release
New Assumptions Comparison available via Excel Export
The SIMPLIED PRICING Excel Export option now includes an additional sheet comparing each firm's assumptions side by side next to the corresponding pricing item.
This allows clients to clearly see each firm's set of assumptions at the pricing item level, side by side so that prior to an auction, the client can choose a preferred set of assumptions. Once clients have chosen their preferred set of assumptions, they can notify firms of these via the Add Clarification feature and ask firms to adjust their proposals accordingly.

Sharing with colleagues
When checking or managing access to the RFP via the Share function, clients will be able to clearly see who the author of the RFP is, via a CREATOR label that will appear next to their name. This will prevent users from unintentionally removing the author of an RFP from having access.
The trash can/remove icon has been moved to the right and replaced with an 'x'.