Templates Revamp
This release completes the full suite of changes to how clients manage, edit and publish their organization templates.
Previously, all users were able to create organization templates and then as the template creator, share these templates with their colleagues individually who would then also be able to edit and manage that template. Based on client feedback, this model has been changed to streamline the control and management of organization templates to Template Managers.
New Template Manager Role
Client users can be given this new "template-manager" role.
Only users with this role can:
See the "Templates" item in the navigation menu of their dashboard;

Edit organization templates;

Create templates (including creating a template from an RFP);

Publish and unpublish templates (more on this below); and

Copy templates.
To see whether you are a template manager, hover over your profile icon in the top right corner of the dashboard and your permissions will appear under Your Roles: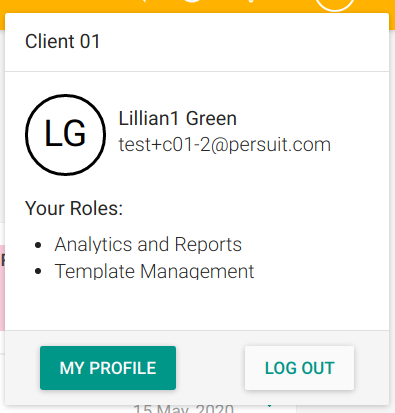 Let the PERSUIT team know if you or anyone in your organization should be upgraded to Template Manager.
Published v Unpublished templates
Template Managers can publish and unpublish organization templates. Unpublished templates are only visible to the Template Managers. This allows Template Managers to build and work within templates before allowing access to them by the rest of the organization.
Once published, organization templates will appear when users are creating an RFP from a template.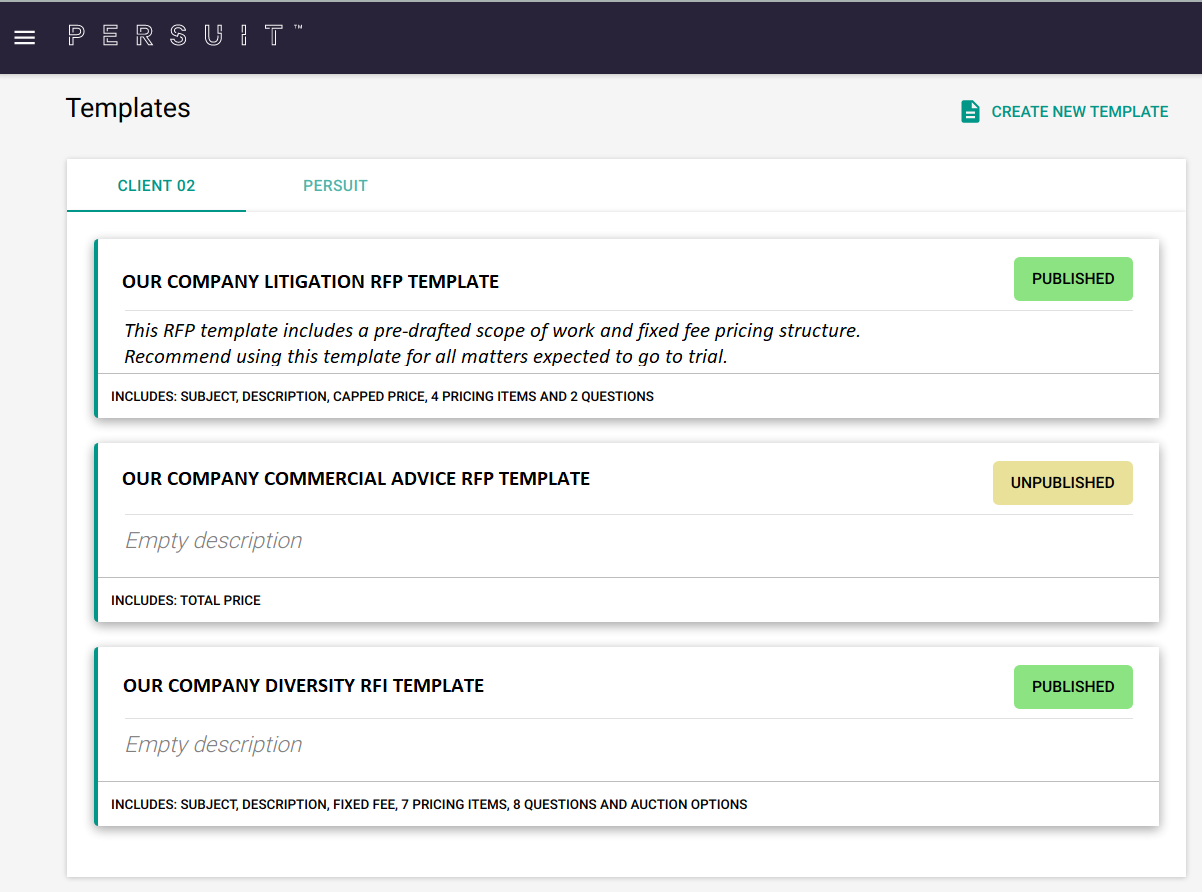 What happens to your existing templates?
Existing custom templates have been migrated to the new access model.
Client templates that were previously accessible only by one person in the organization have been set to Unpublished.
Custom templates that were accessible by more than one person have been set to Published.
If you are unable to access any of your templates, check to see if these are published by navigating to templates from the dashboard menu or ask your organization's Template Manager to publish the template.
Other minor changes included in this release
Excel exports now include support an additional four decimal places for pricing items. For example, $0.0015 would previously appear as $0.00. This has been updated to allow pricing precision.
Comparison view export now shows True/False answers to the more accurate Yes/No.