RFP "Complete" - New Action and Status
Clients have a new request status: COMPLETED.
The completed status will allow clients to more easily sort through their dashboard to find the requests that aren't finished. The home dashboard will default to showing only Active or non-completed requests. Users can still use the dashboard filters to access completed requests.
Clients will now have the following statuses to distinguish steps in the sourcing process:
Draft > Open to Proposals > Evaluating Proposals > Completed
When the RFP deadline hits, the request will close and the RFP status will show "evaluating proposals." In the next release, users will be able to then re-open request to individual firms. Today, users will still use the "reopen request" button to revert back to "open to proposals" status.
Once the client is done with their RFP (whether a firm's proposal has been accepted or not) it can mark the request as "Complete" (See below)

---
Dashboard Filters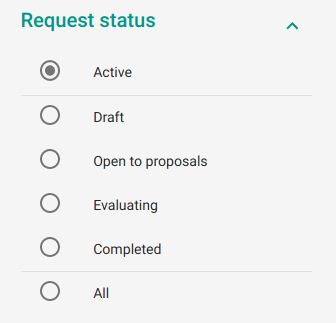 The default filter ("Active)" on clients dashboards will NOT show completed RFPs.
Completed RFPs can be seen by selecting either the "Completed" or "All" filter.
In a sense this serves as a bit of an "archive" feature to help tidy up overcrowded dashboards.
Existing RFPs that are CLOSED and haven't been updated within the last 60 days have been migrated to COMPLETED.
Changing Request Status
RFP status has been drastically overhauled for both clients and firms.
Clients can always revert the status of RFPs from "Completed" back to "Evaluating" by clicking the RFP and then clicking"mark as evaluating" from the menu - see below.

Client dashboard example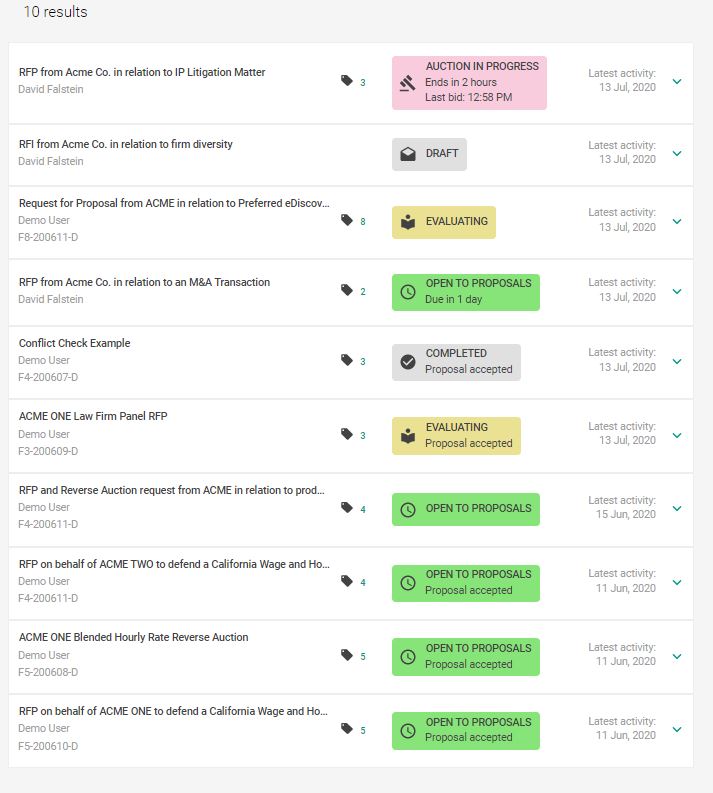 Firm dashboard example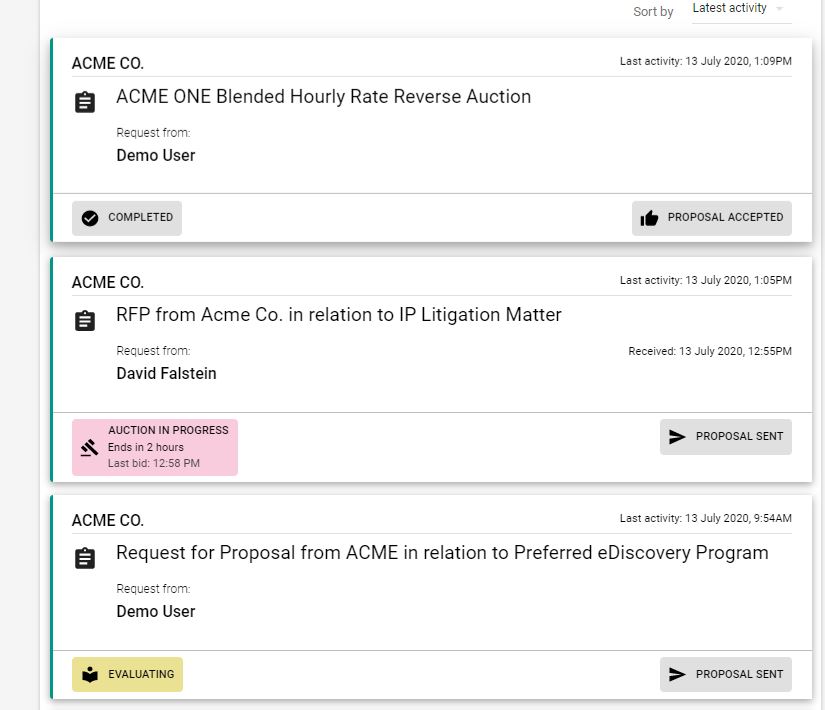 Lawyer profiles
Law firm users can now add links to their online professional profiles (Chambers, LinkedIn etc).
This can be done at any time by visiting their profile page.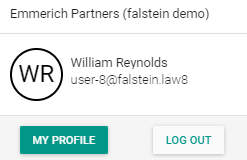 Firm user editing their profile: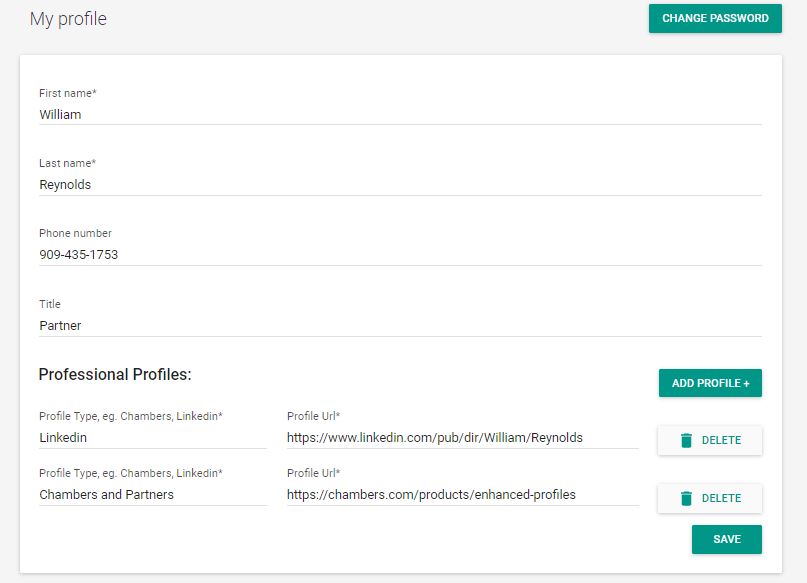 Client user viewing a lawyer profile "popover" (found by clicking the user chip):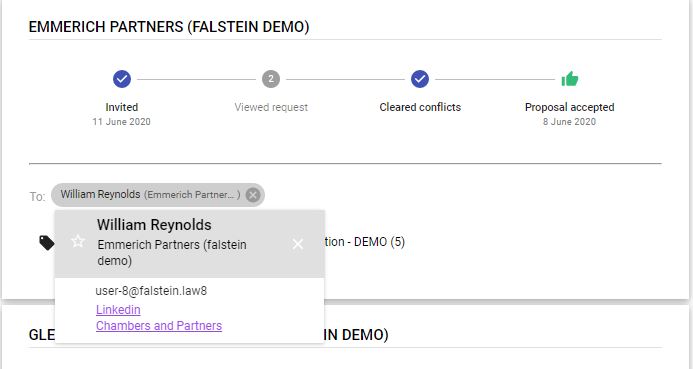 Additional changes
Added support for CHF (Swiss Francs) as a currency



Added "Instructions and assumptions" data from client to proposal compare Excel export. Previously, if client added "Instructions and assumptions" for each pricing item, these instructions didn't download in excel response comparison so it was difficult to compare client's assumptions and firm assumptions.
Now this information is included in the Excel export for each of the individual proposal sheets.



Added "Requested by" to bid summary report.
Both the in-app report table and the Excel version.