Lowest bidder firm-visibility option for auctions
Clients can now select Show price ranking and lowest bid when creating an auction.
The option will show the firm users their own proposal (as always) and the proposal with the lowest bid.
If the users own proposal is lowest then we just show their own.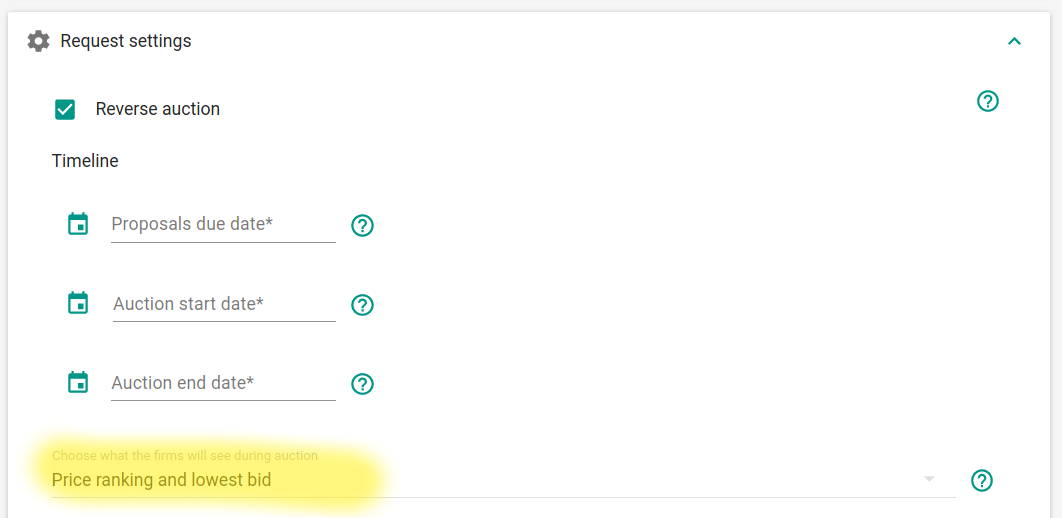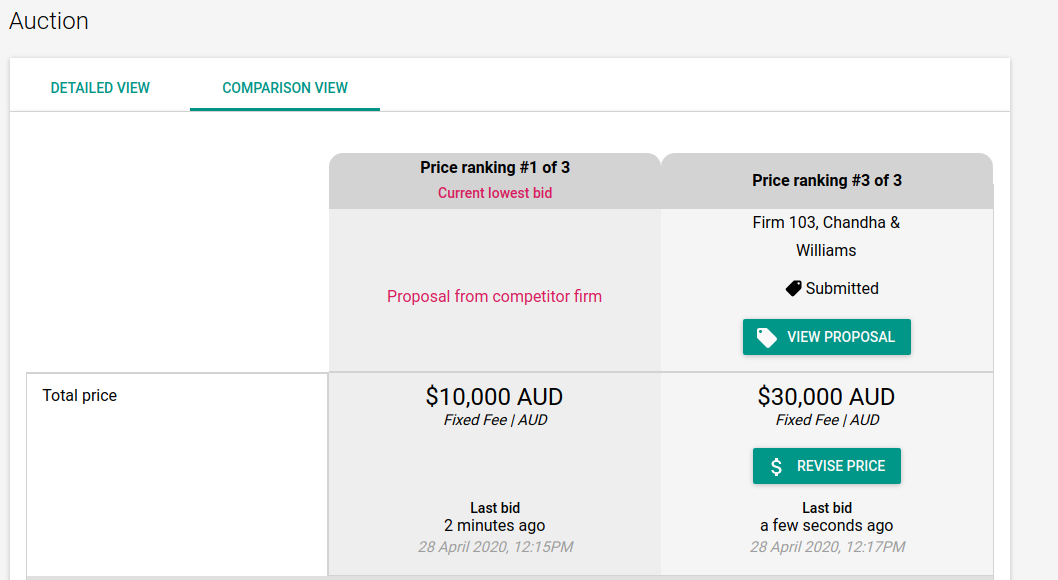 Clients can create a "client template" from a "system template"
Clients can now duplicate a Persuit system template into their own list of "client templates".


Small changes
Non-auction RFPs that are re-opened with a due date in the future will now auto-close
Previously RFPs that had been closed once wouldn't close again after being re-opened.



Improved stability of firm progress stepper
Older RFPs were missing some of the data needed to render the stepper.
This is now smoothed out and older RFPs won't have "skipped" steps.