Per-RFP auction "firm-visibility" settings
Previously the clients could pick the "Auction Rank View for Firms" in the org settings page.
Now the auction visibility settings are configured on a per RFP basis.
Existing RFPs will inherit the setting from the client org setting.
New setting appears on RFP templates as well.
This is a pre-requisite of the upcoming "Show firms each others rank AND show lowest bid" feature.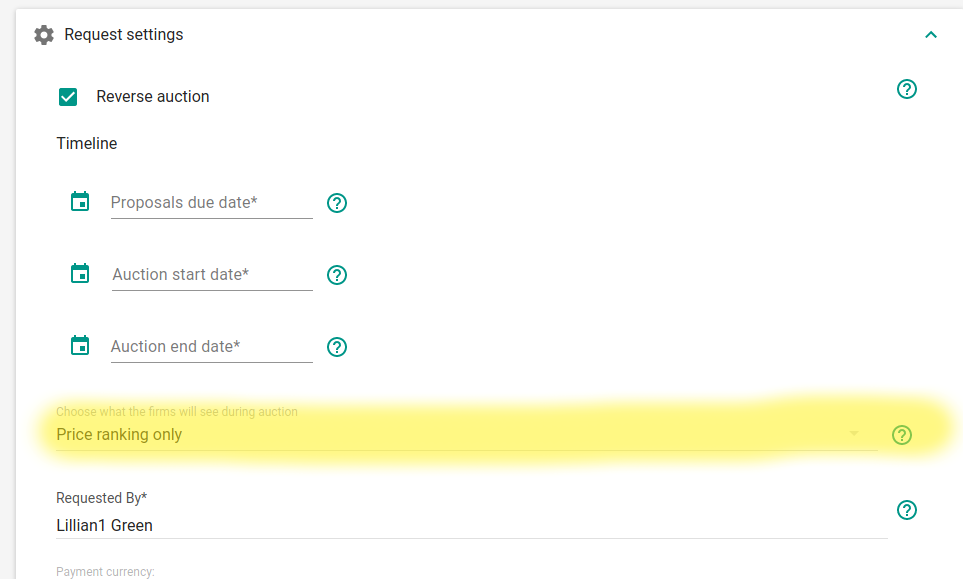 Improved firms tab
"Viewed Request" added as a firm status to give clients an understanding of when the firm has first logged in to access the RFP.
Replaced the firm invite status with a nice stepper.
Stepper makes clear what stage of the process each firm is in and also shows the dates these actions happened.
When a firm user first views the RFP (even just the conflict check) we record this and display it in the new stepper - This gives clients confidence that the invite has been received and the firm is aware of the RFP.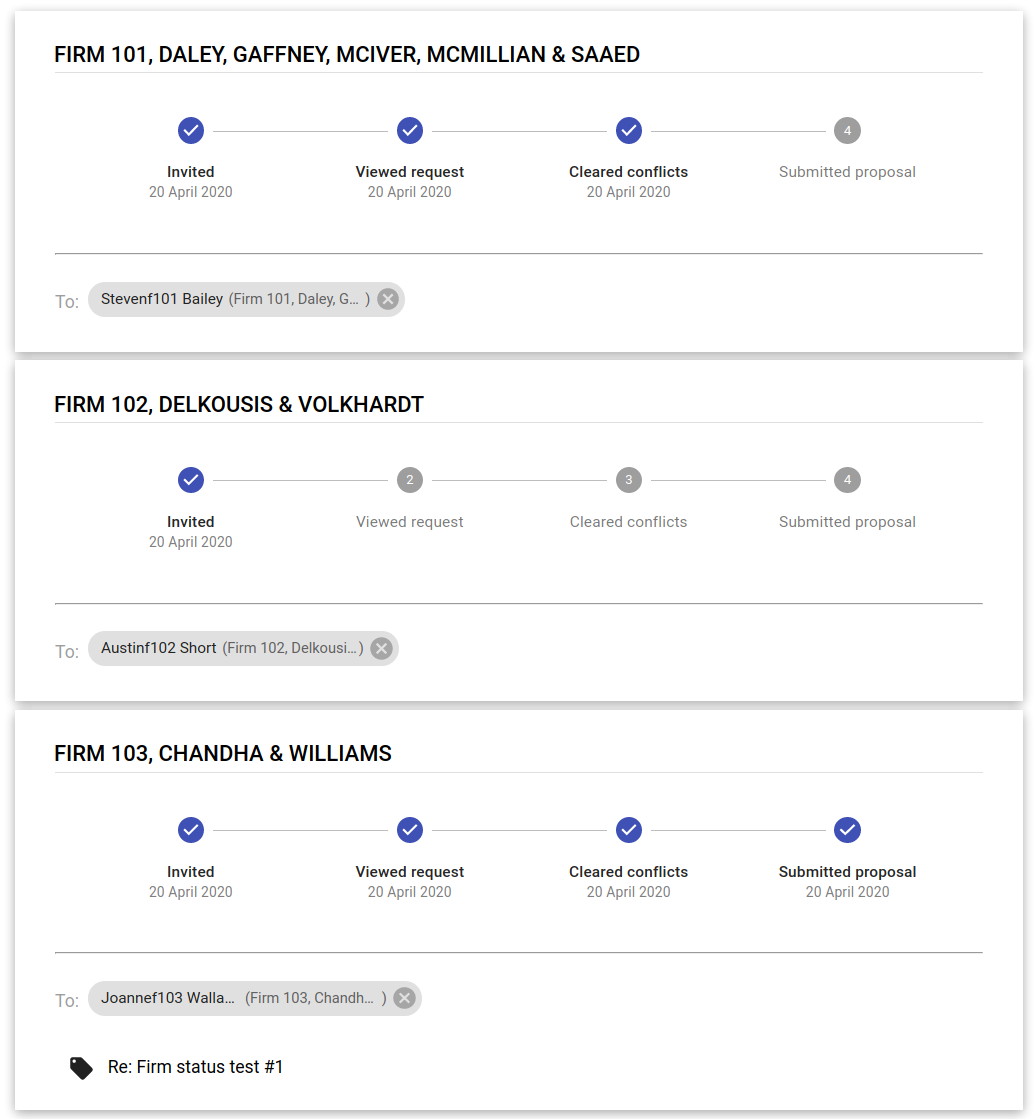 New bid summary report that includes custom tracking fields
Added new report called Bid summary (including custom tracking fields).
This is the same as the existing bid summary but now it includes custom tracking fields.
Rich text custom tacking fields are excluded.
This report and the custom tracking data can be exported into Excel.

Improved date/time pickers on RFP form


Previously they were two separate fields, one for date, one for time.
Now combined.
New pickers are displayed inline rather than like a dialog.
This also applies to the change dates dialog.