PERSUIT allows you to easily update and make changes to your published request at most stages of the request process.
At the top of the request you'd like to update, click the Edit Request button.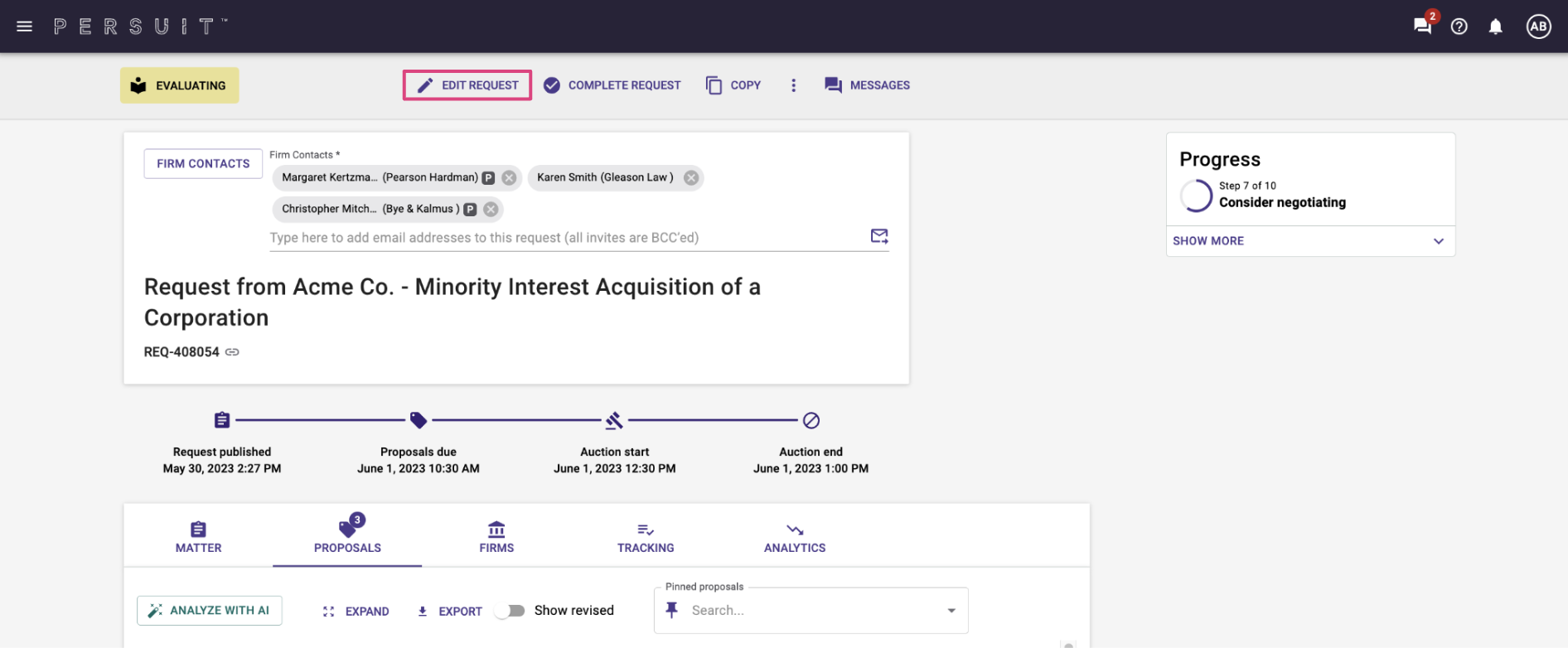 Select the Update Request option once the Edit Request menu is expanded. A confirmation pop-up will then ask you to confirm your decision to update the request. Press Confirm to move on to the drafting screen.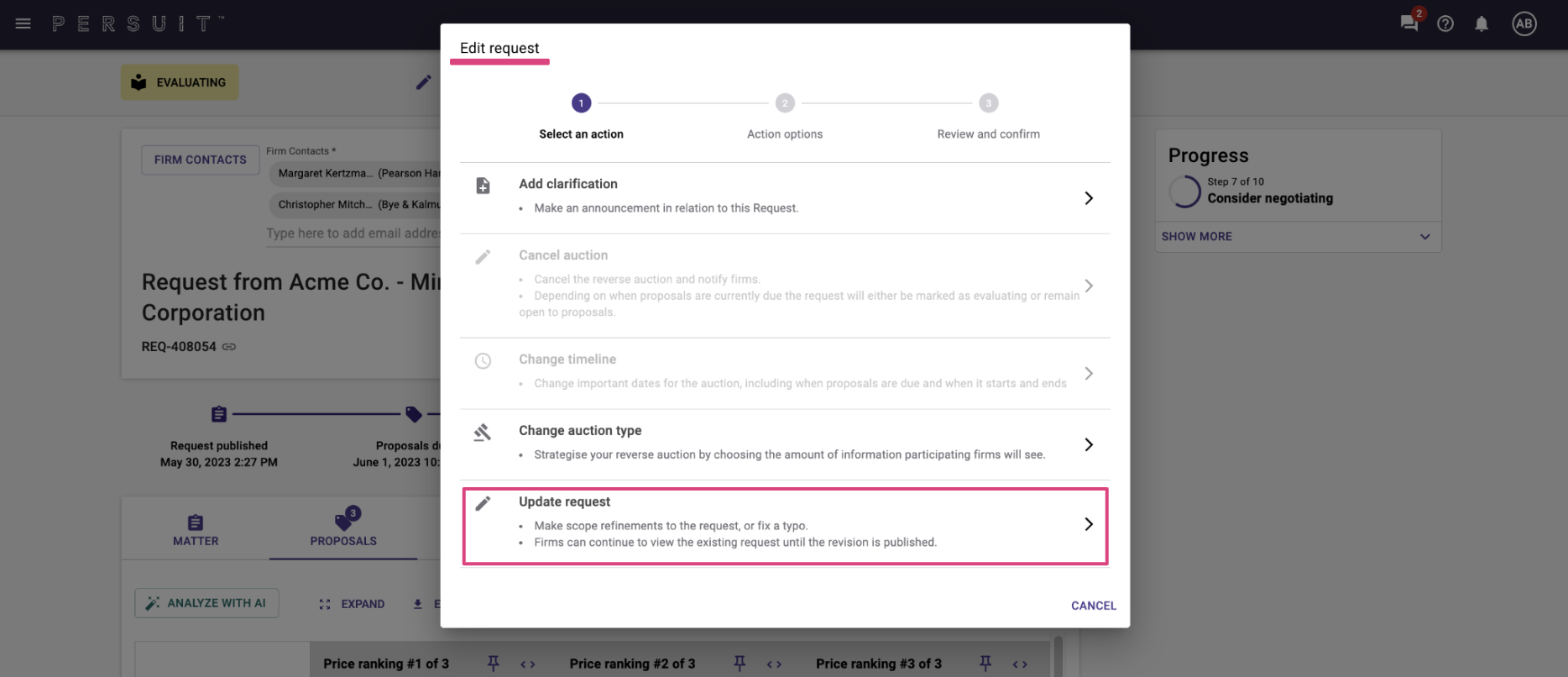 In the drafting screen, you'll be required to leave a Clarification note describing any changes you're making to the request. There is currently no way to update the request without leaving a clarification.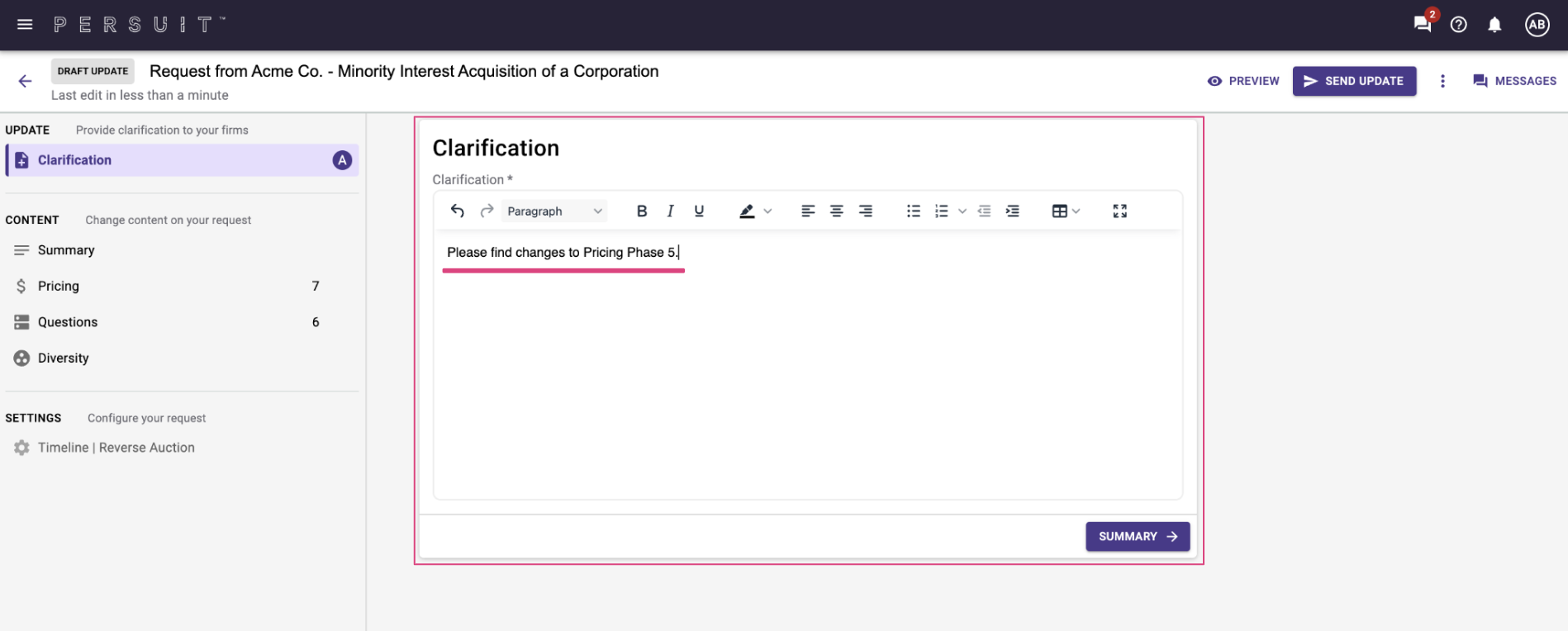 If you decide you no longer wish to update your request, you can delete your draft. Click the vertical ellipses (three dots) at the top right to find the Delete button. This will only delete your updated draft, not the entire request that has already been published.

When all the changes have been made and the clarification has been detailed, you can publish your update by clicking Send Update found at the top right.


You'll know the update has been sent successfully because you'll find the newly created Clarification in the Matter tab at the top of the request details.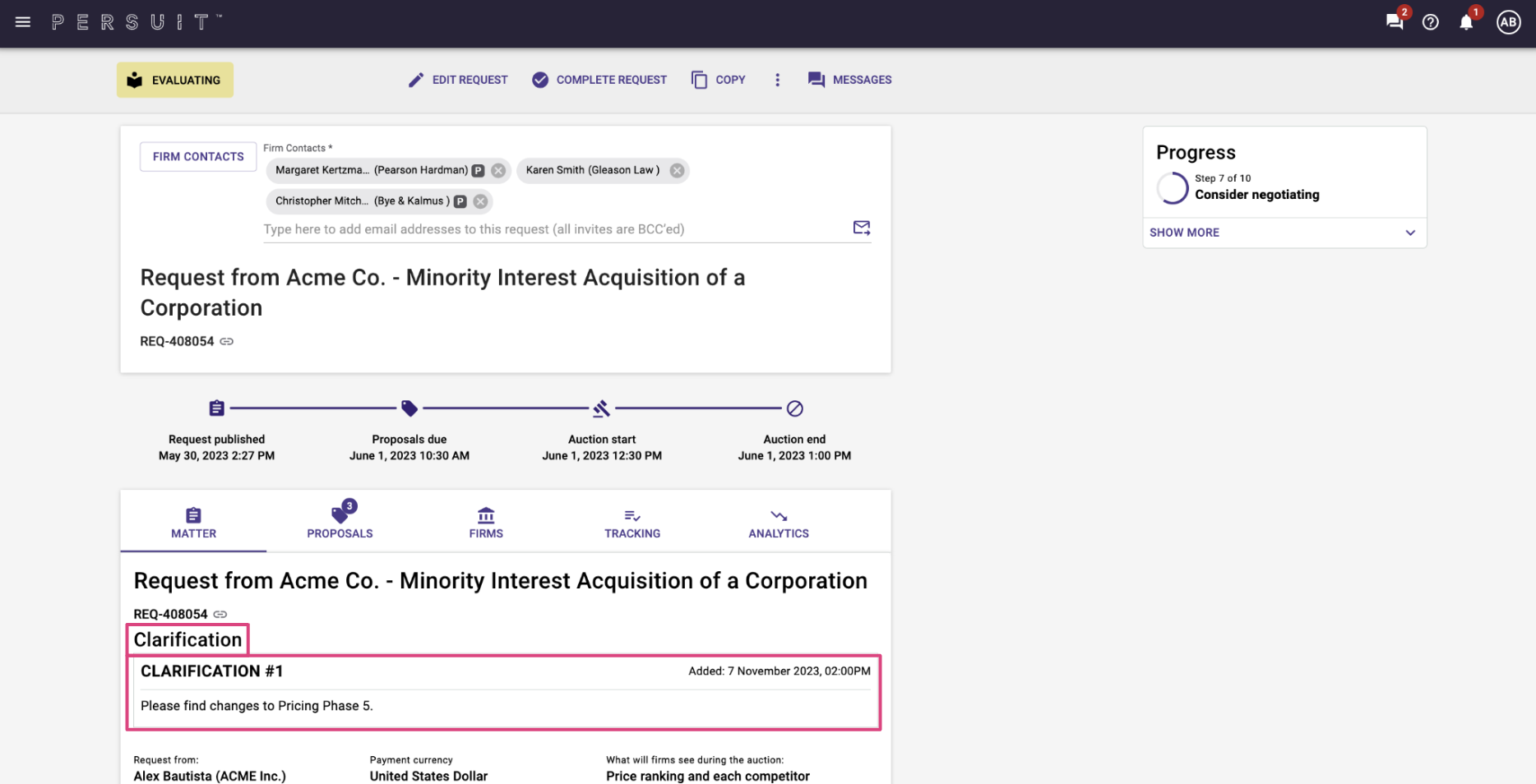 When can't you update the Request?
The ability update an RFP is unavailable in the following circumstances:
when a proposal has been selected
when an auction is currently in progress
once the RFP has been marked as completed
Items that cannot be edited in Update Request
you cannot change the pricing model for the total price field
sub-items on existing pricing items* (new pricing items and sub-items under these can be added as normal)
conflict check cannot be enabled or disabled (but counter-parties / description box can be edited)
Timeline/Dates cannot be changed in Update Request - you can view

this article

to find more information on changing the request timeline.
you cannot delete a question
change question response type/limit
*Note, firms already have the ability to add/change the sub-items on any given pricing item.