PERSUIT's Reverse Auction requires a proposal value used to mark and drive rankings. There are two different proposal values to choose from: Total Price and Comparison Value.
Total Price is a figure that is manually entered by the firm for their proposal. Often this is defined as the sum of particular phases or a different calculation that gives the client a good benchmark to compare firms at a high level. Total Price is helpful when the client wants to utilize a specific reference in assessing the proposals. Instructions and assumptions on how to calculate the Total Price are typically outlined in the pricing section. If pricing items are revised at the phase level, firms and vendors should ensure that those adjustments are reflected in the calculation for the Total Price. This is particularly important during the auction and should be completed before the auction ends.
The Comparison Value is a figure that is automatically calculated based on the sum of all the pricing items. The comparison value does not sum hourly rates, rate cards, or discount %s. This simplifies the high-level comparison figure to a simple sum across the items and does not need to be recalculated or updated by the firms or vendors. The advantage of this figure is to allow firms and vendors to focus on the individual pricings items that make up the new Comparison Value.
How do I select Total Price or Comparison Value for my request?
In the drafting screen when creating a request, you'll find the Total Price section underneath the Pricing details & assumptions text box. This section will have a Request Total Price toggle. When the toggle is purple, the reverse auction will use Total Price value as its figure. You can then choose the fee type of your preference.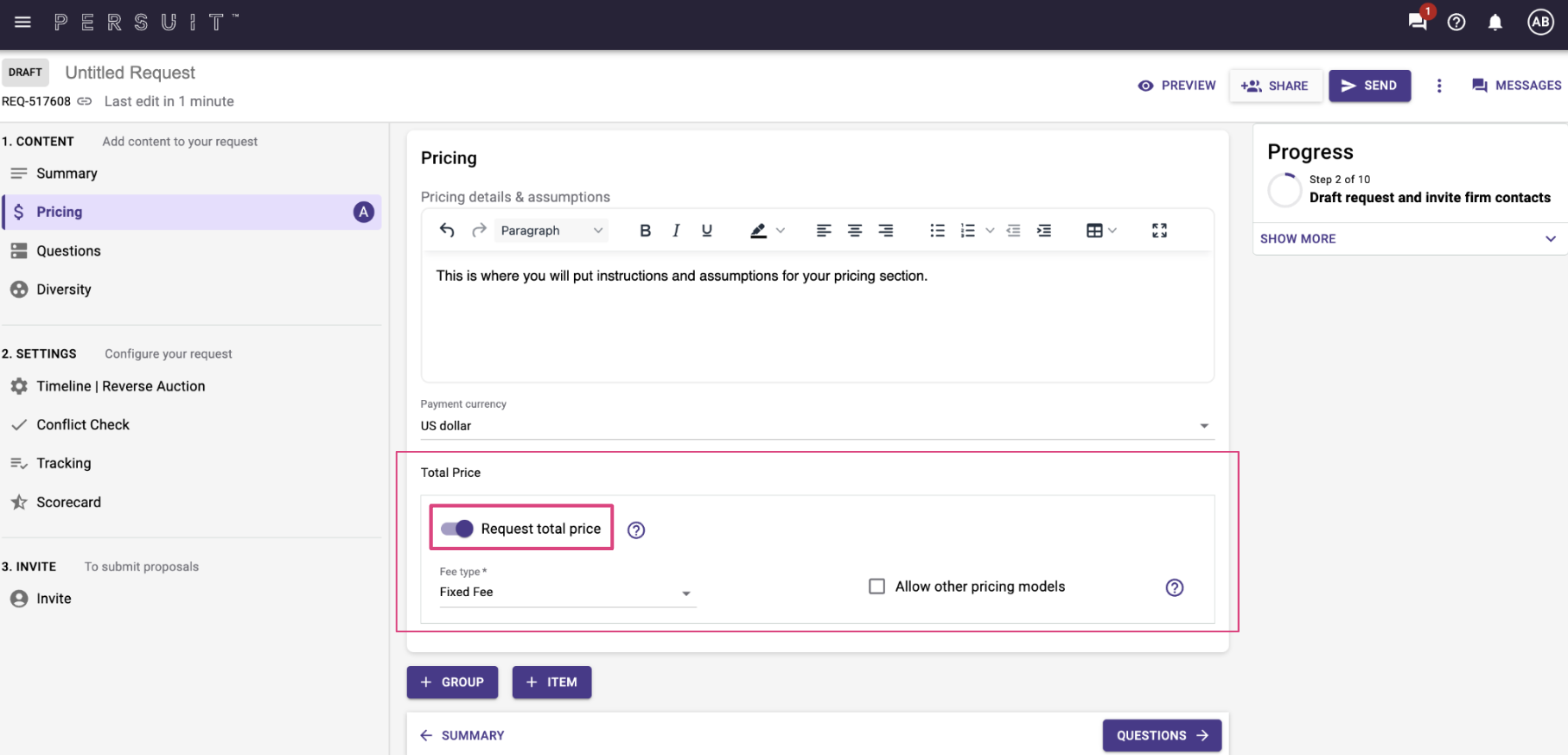 When the toggle is gray, the Comparison Value will be used in the reverse auction. Because the comparison value is an automatic sum based on all the pricing items, you will not be able to set a fee type for this value.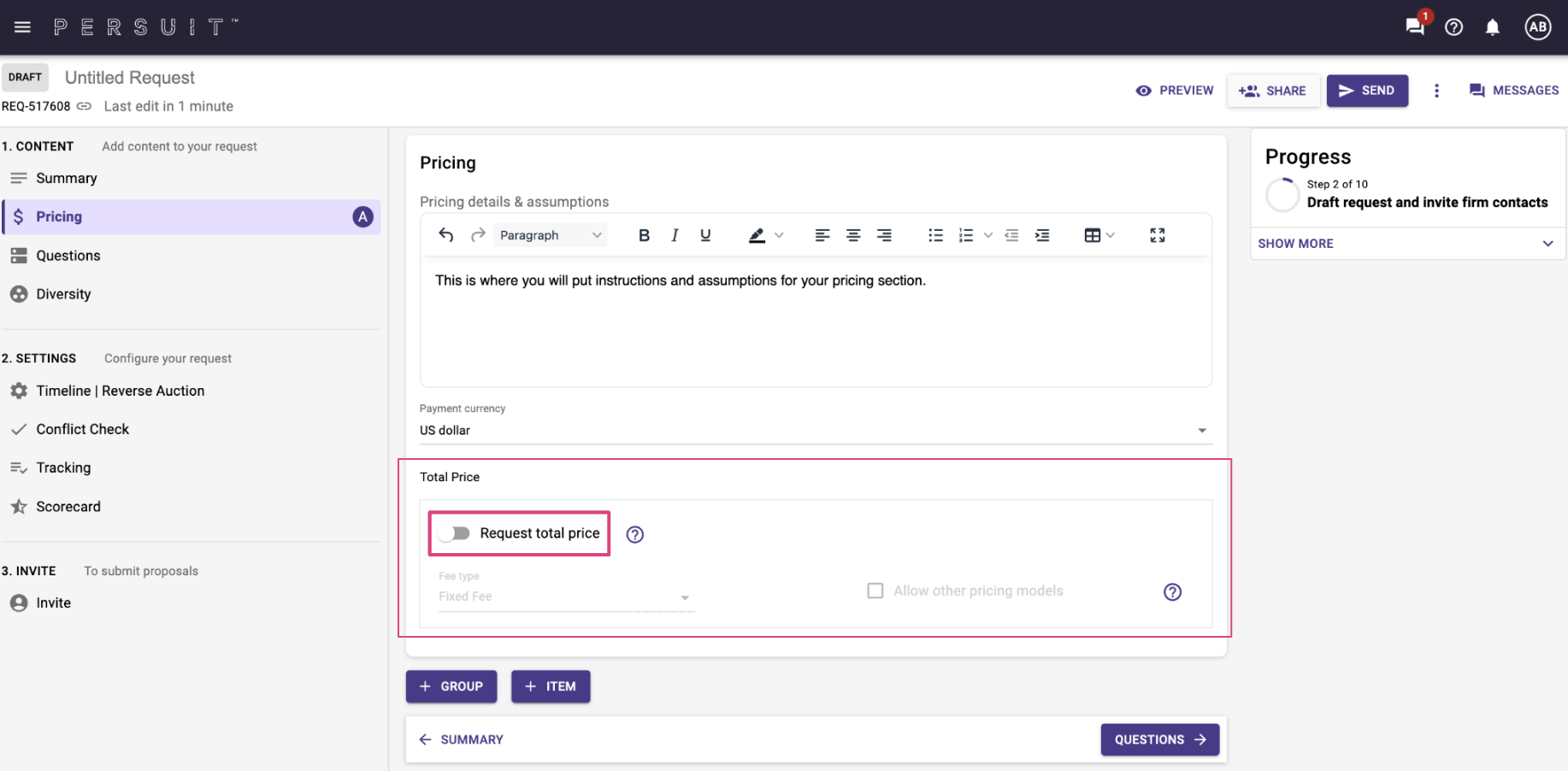 Once the selected value is set and the request has been published, the total price cannot be enabled/disabled.
Here is an example from the firm side of how comparison value updates in real-time as pricing items are revised: