PERSUIT's Program Insights are in-app analytics that tell you how your organization is performing, what value you are getting through PERSUIT and more, through an internal dashboard. The dashboard is filled with easy-to-read and up-to-date reporting to help you further understand your organization's needs.
Note: If you feel you should have access to Program Insights, but currently don't, please contact your company's program manager or your PERSUIT CSM.
Navigating to Insights
To get to the Insights dashboard, click the hamburger menu icon found to the left of the PERSUIT logo at the top of any page. When expanded, click Insights.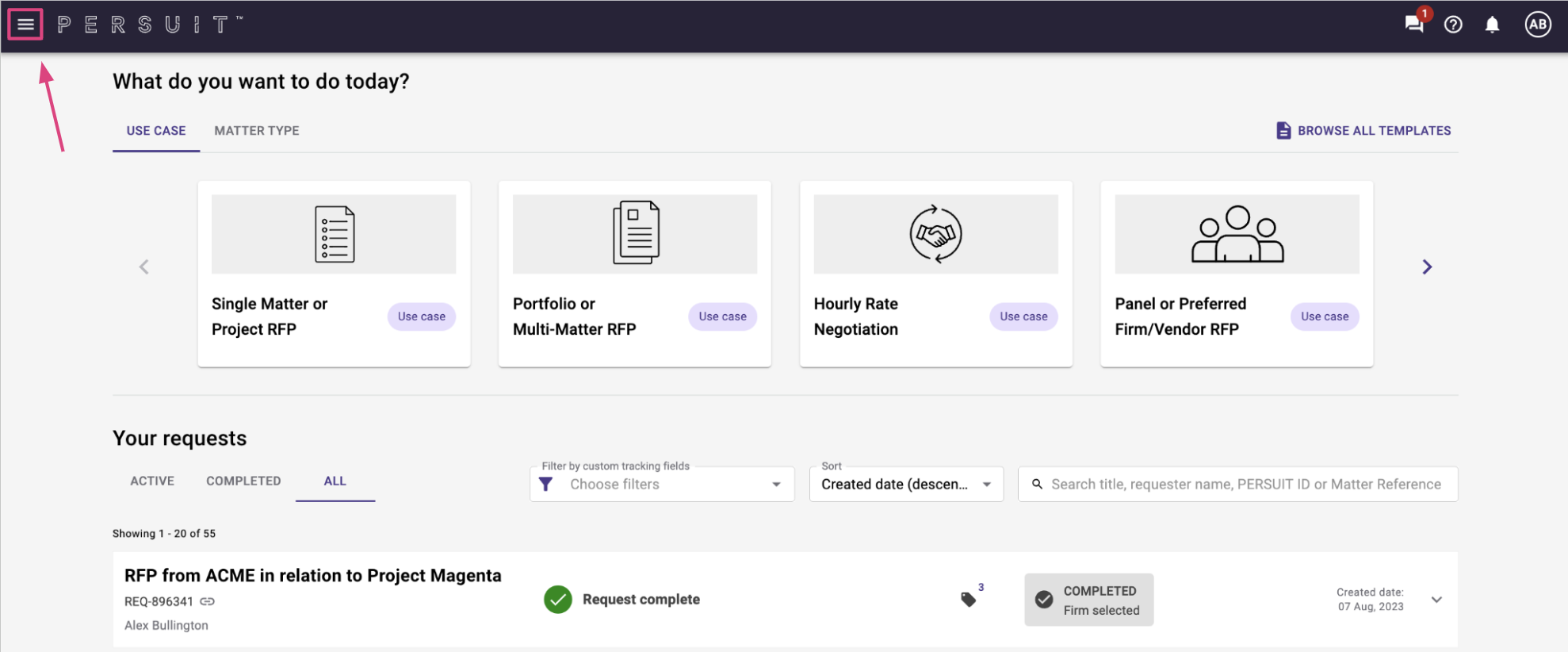 Insights Dashboard
At the top of the page, you'll find a purple bar that holds drop-down menus for Time Frame, Provider Status and Custom Fields. These filters allow you to tailor the data shown to your needs.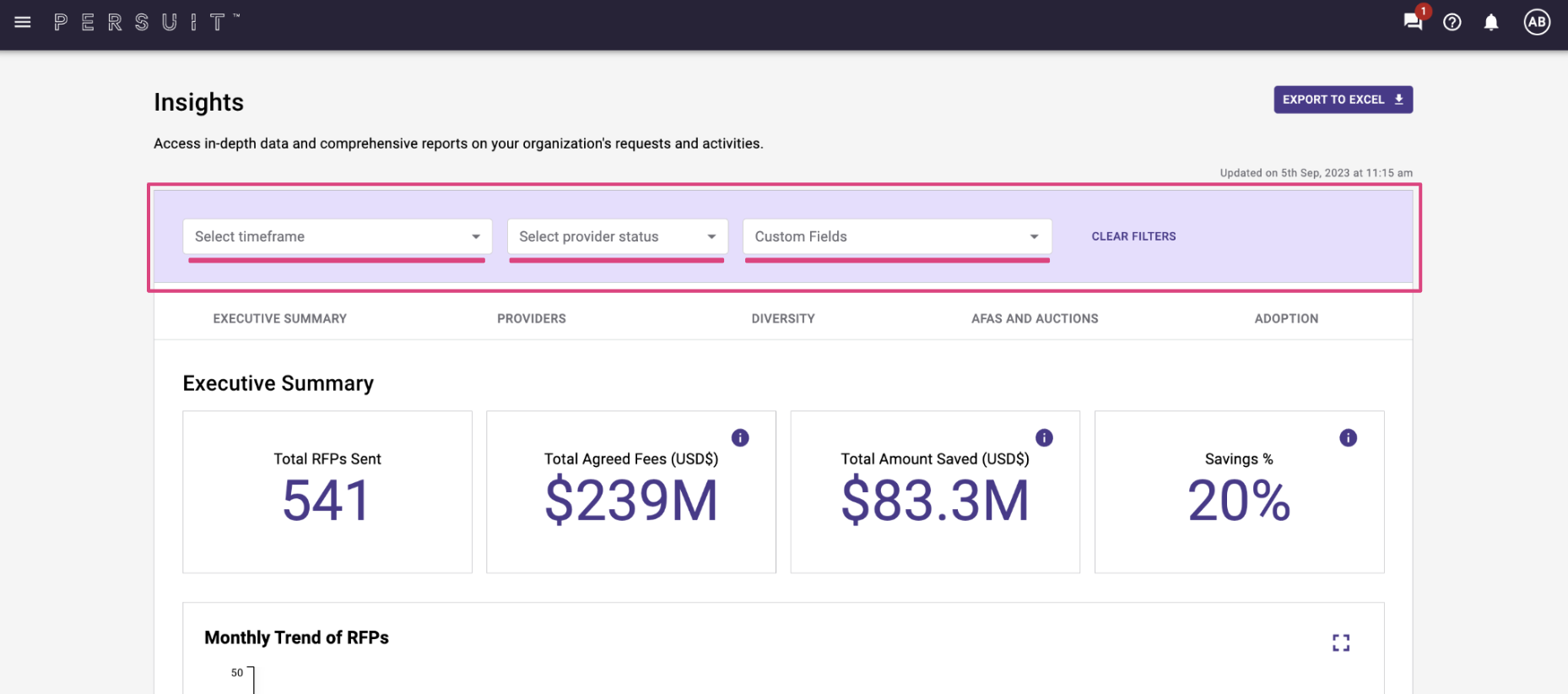 Underneath the drop-down menus, you'll find five category tabs. The tabbed categories are:
Executive Summary

- Where you'll find an overview of the core cost savings stats, monthly trends of RFPs, and the specific details of those RFPs.

Providers

- This is where you'll see stats related to the law firms or legal service providers you engage. Who is being invited to the most RFPs? Who is participating the most?

Diversity

- We've recently added diversity data to Program Insights, showing how often you're awarding firms with diverse timekeepers (among other stats) and how those law firms are doing in responding to diversity questions.

AFAs and Auctions

- How often are you using AFAs? How often are you leveraging auctions, and what are the savings resulting from those auctions?

Adoption

- Showing how many of your team members are creating RFPs, how many RFPs they're creating, and who is the most efficient user.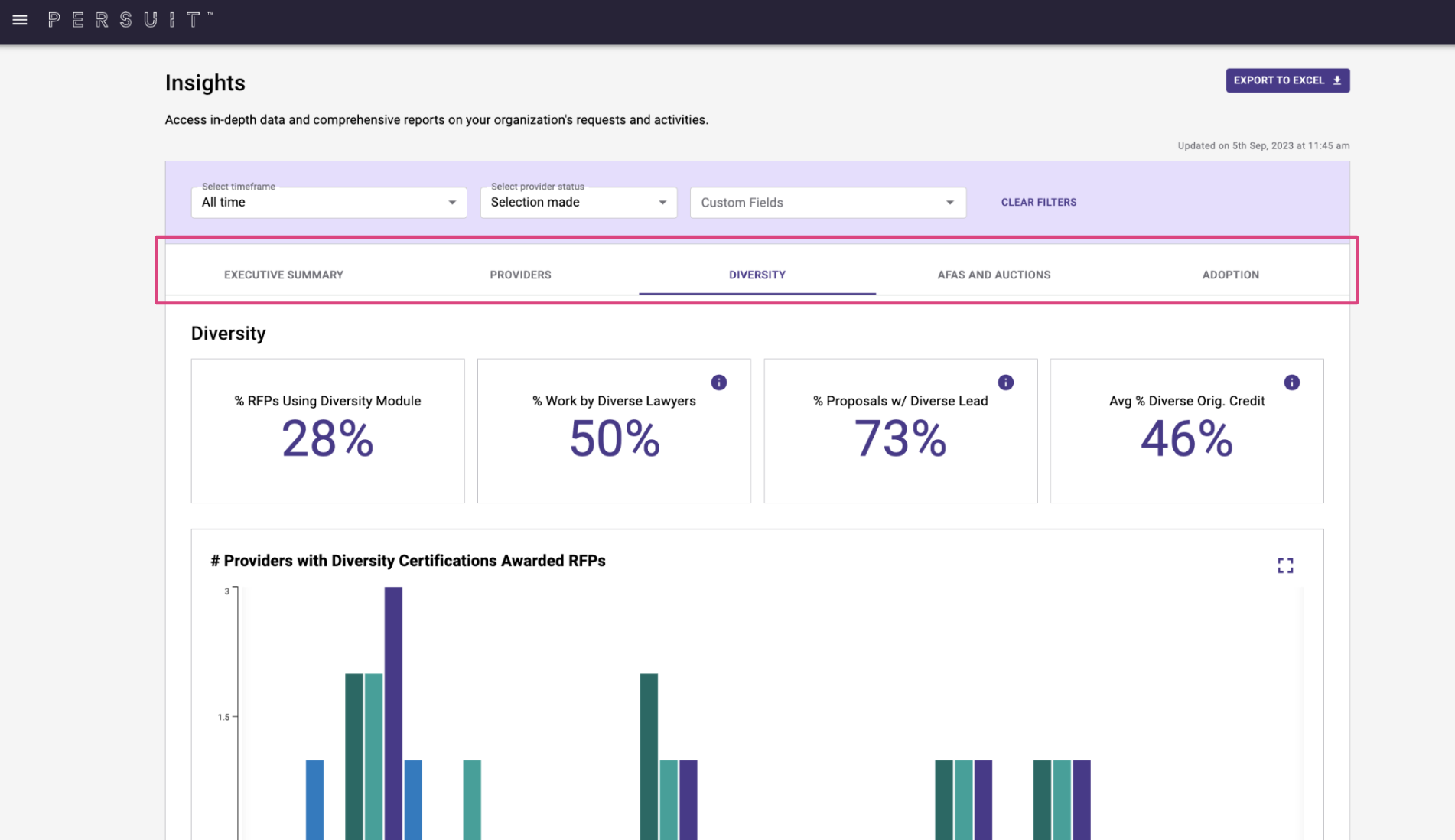 Each tab shows high-level KPIs of the relevant category first and then several specific charts directly below.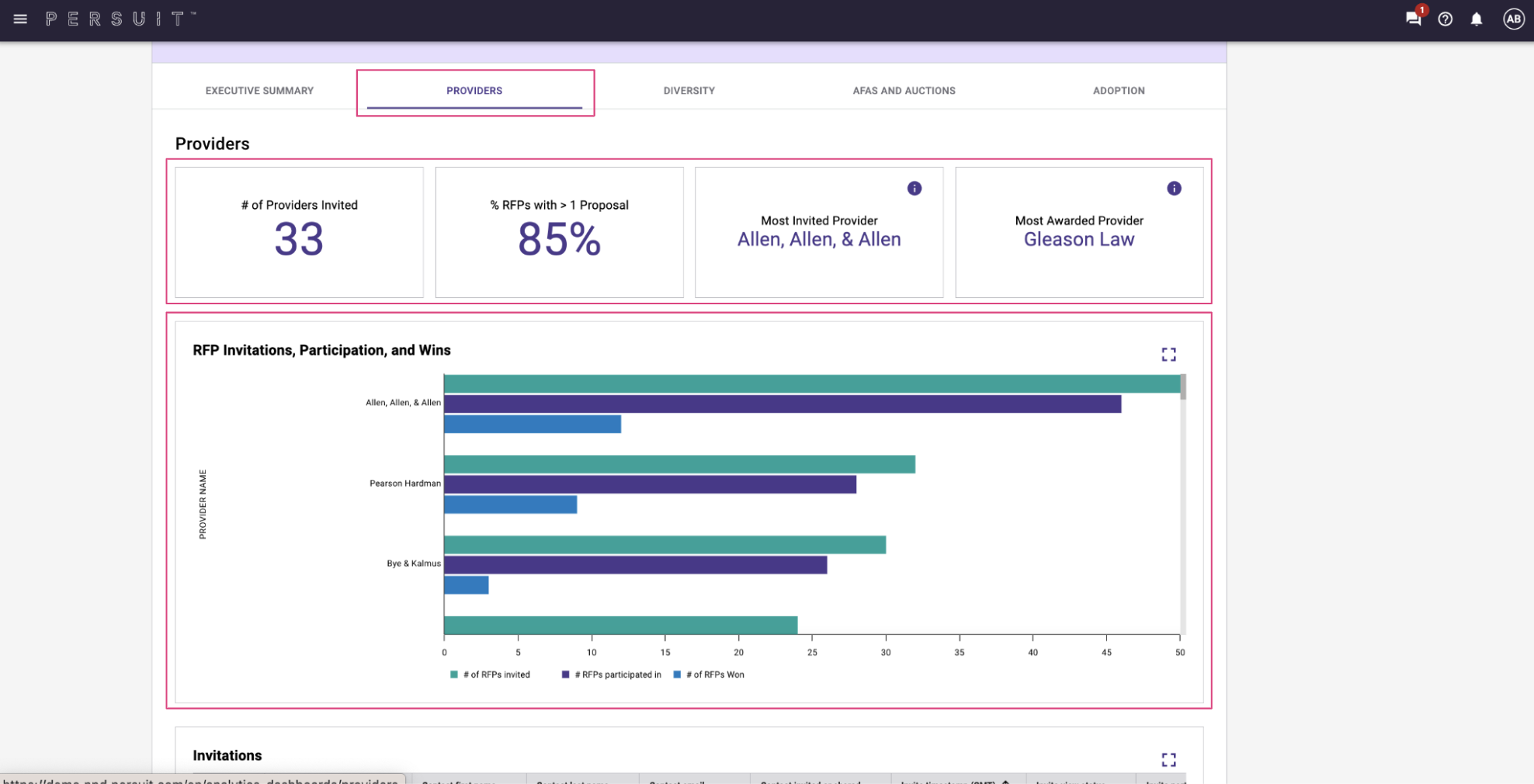 You'll also be able to Export any selection of tables that you choose. You can find the Export button at the top right of every page within the Insights dashboard.

For more information specific to the law firms you work with in PERSUIT, please view this article on our Real-time Business Reviews feature.
You can also see how your organization compares to other organizations using PERSUIT through our Program Benchmarking feature.