PERSUIT's in-app analytics, Insights, helps you understand how your organization is performing in the use of the PERSUIT platform and the value it brings through an internal dashboard.
In-app reporting currently defaults to include all published requests. If you would like to exclude a request from our reporting features, you can do so in two different ways.
Note: changes to reporting metrics, whether in excluding or including requests, will be reflected after 6 hrs.
You can make the decision to exclude/re-include requests in two ways:
Multiple changes via the analytics settings; or
Individual requests via the Homepage.
Excluding a Request through Analytics Settings:
To navigate to the Analytics Settings, click the hamburger menu icon found at the top left of the navigation bar. Click Settings.


In Settings, click on the Analytics Settings button.

All requests listed have been published. You will not see any request in draft status. You can search for the request you'd like to exclude, or re-include, a few different ways. The first is by scrolling the list.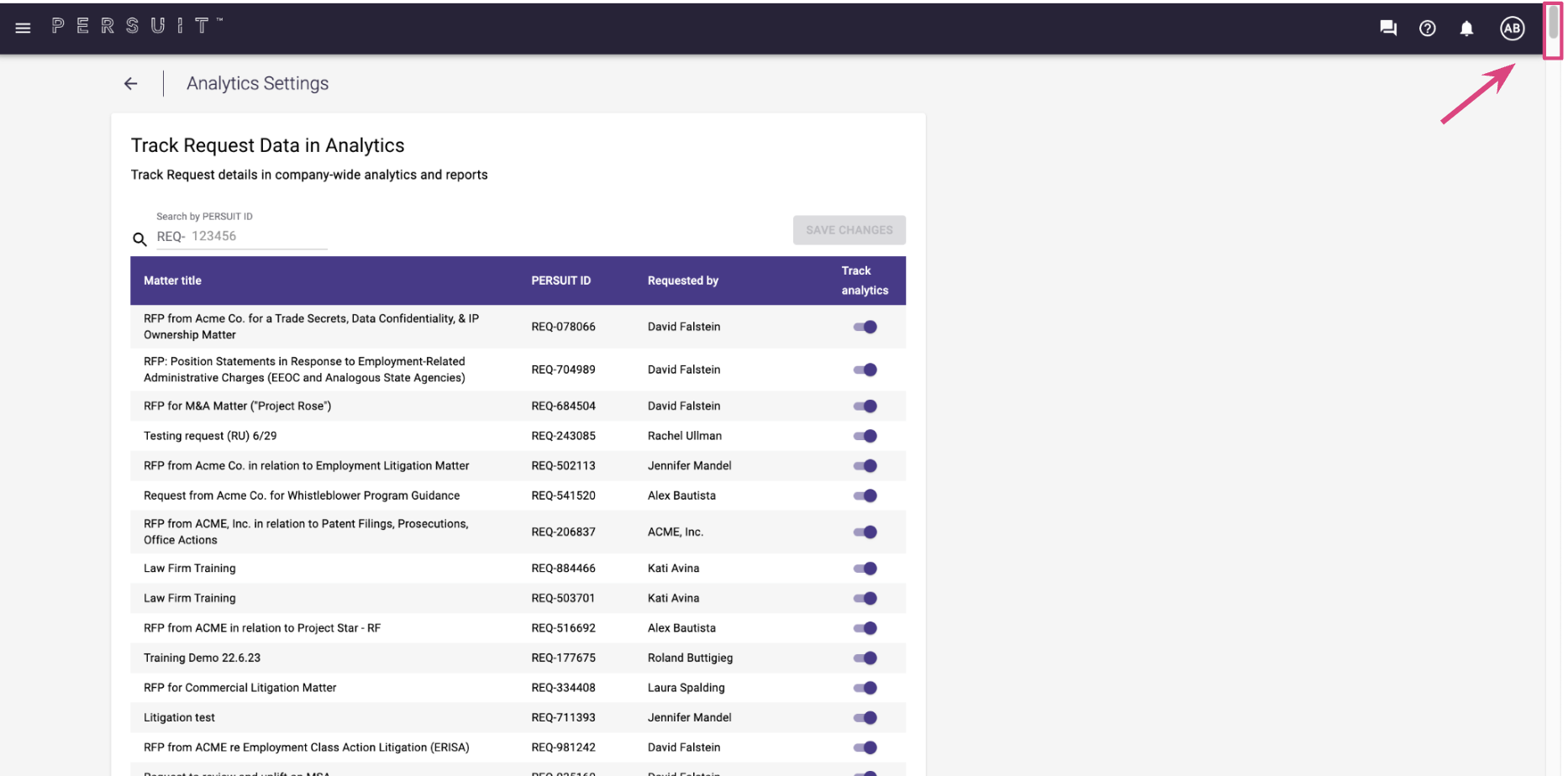 The second is by using the PERSUIT ID, or the REQ number, in the dedicated search bar.

The final way is by using your browsers 'Find' capability (normally Ctrl+F or ⌘+F shortcut) and typing out the title of the request.

Once you identify the request, you'll see a toggle on the right hand side. If it's toggled on and purple, it means the request is included in reporting analytics. If it's toggled off and gray, it means the request is NOT included in any reporting analytics.

In this Analytics Settings page, it's important that you manually press Save Changes and the top of the request list to formalize any changes you are making. If you do not press save and move on to another page, all changes will be lost.

Excluding a Request through the Homepage toggle:
At the bottom half of the Homepage, you will find requests that you are working on or that have been shared with you. In any request card, click on the down arrow icon found on the right.

This will expand the request card to show further information. You'll see a Track in Analytics toggle at the bottom left of the request card. If the toggle is purple, it will be included in reporting analytics. If the toggle is gray, this request will NOT be included in the reporting analytics.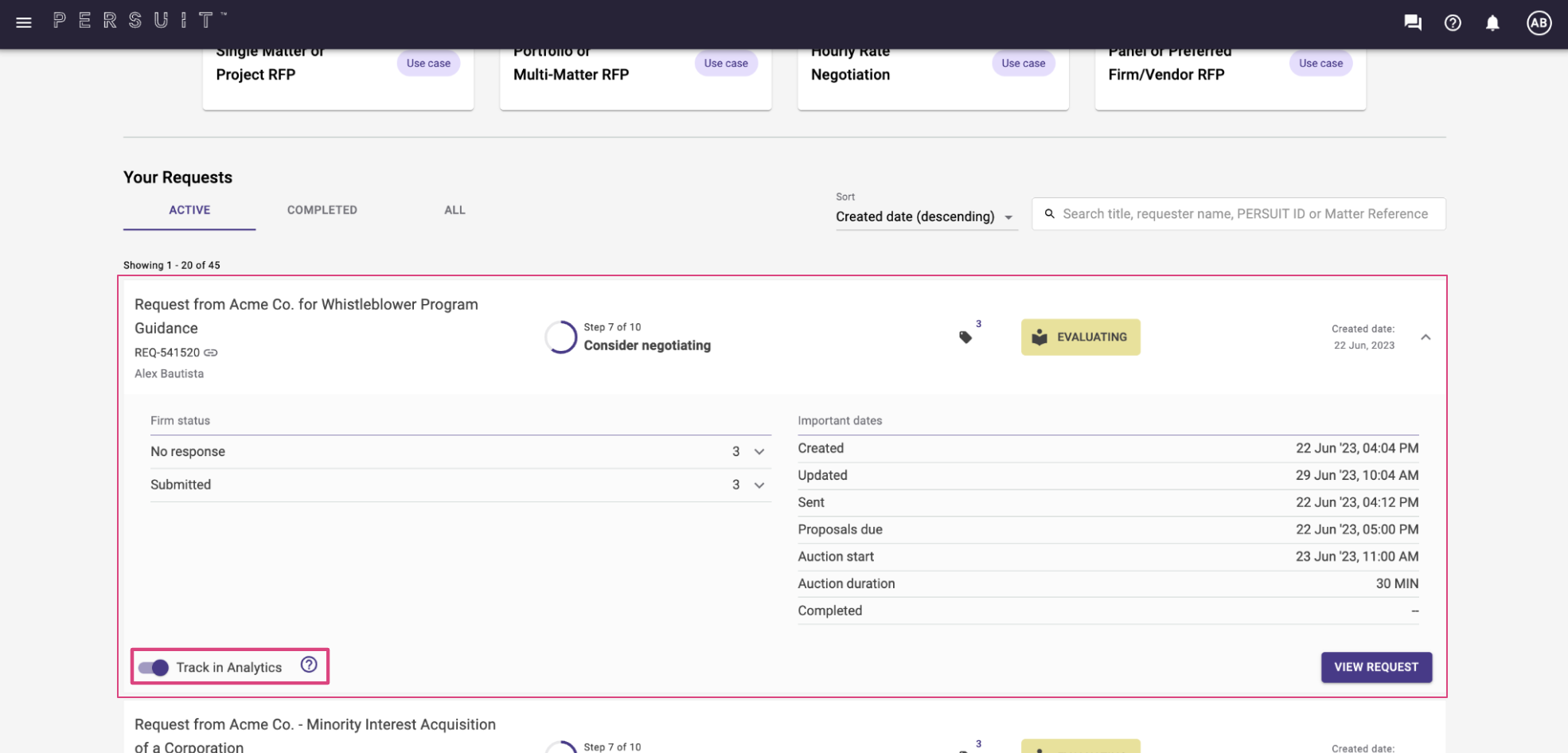 This toggle has an automatic save - no manual saving is required.