PERSUIT's Adjusted Savings feature is an override of the default PERSUIT Savings Calculation method. We understand that the default method might not always be the right fit for certain use cases e.g. Portfolio or Multi-matter RFPs. This override allows you to have a more flexible and accurate savings calculation specific to your organization's needs. This override lives at the matter-level in the analytics section of the request.
Note: Only Managers can override the savings calculations. Those who don't have Manager access will still be able to see the adjusted savings but will not be able to edit/override.
In the Analytics tab of the request, you'll find the Savings at the top of this section. The Estimated Savings is the default PERSUIT savings calculation method chosen by your organization. You'll see communication in gray: "Client has set the savings calculation as Highest starting bid - Selected bid" confirming the current savings method.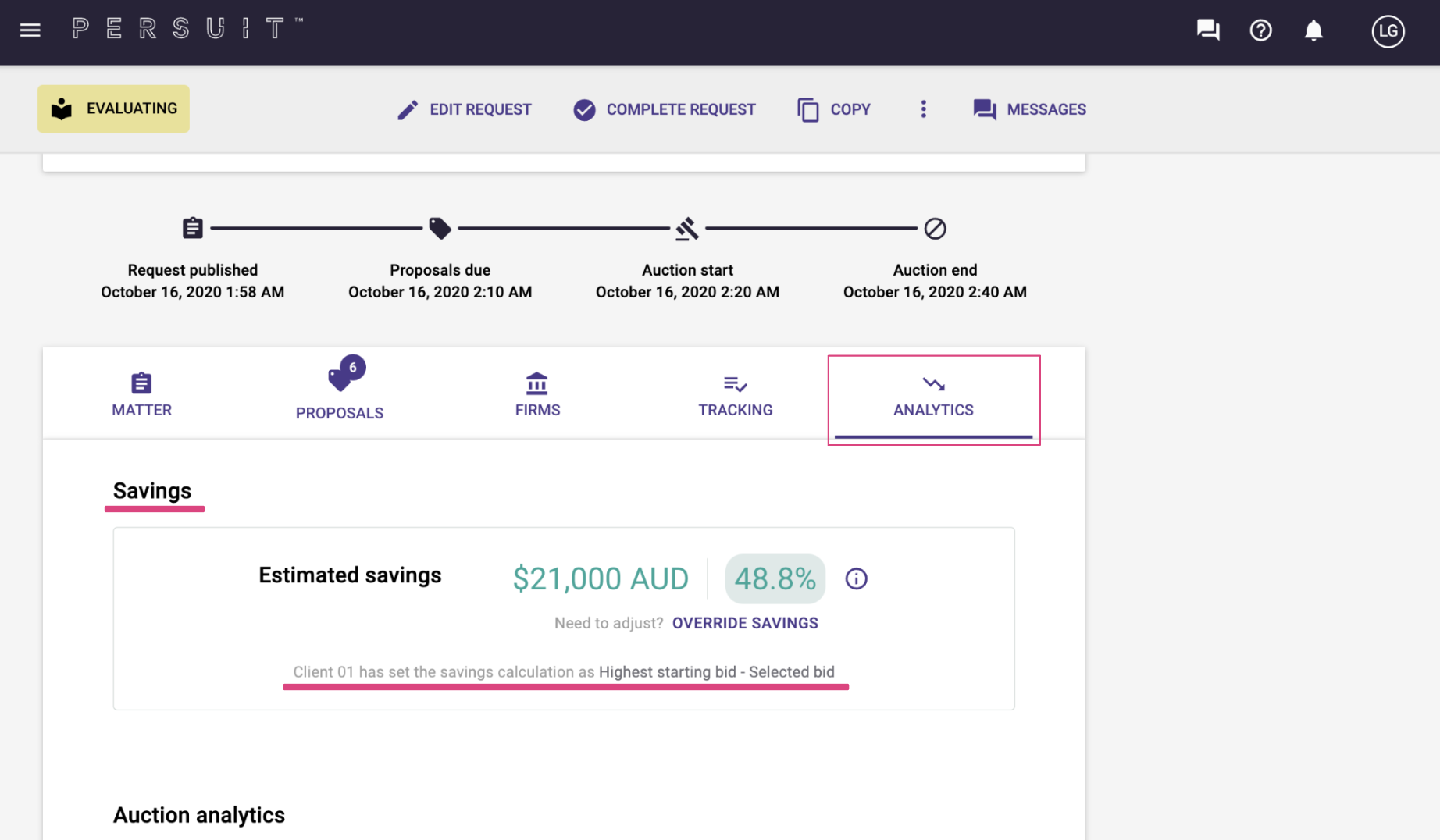 To enter the desired adjusted savings, click Override Savings found underneath the savings calculation.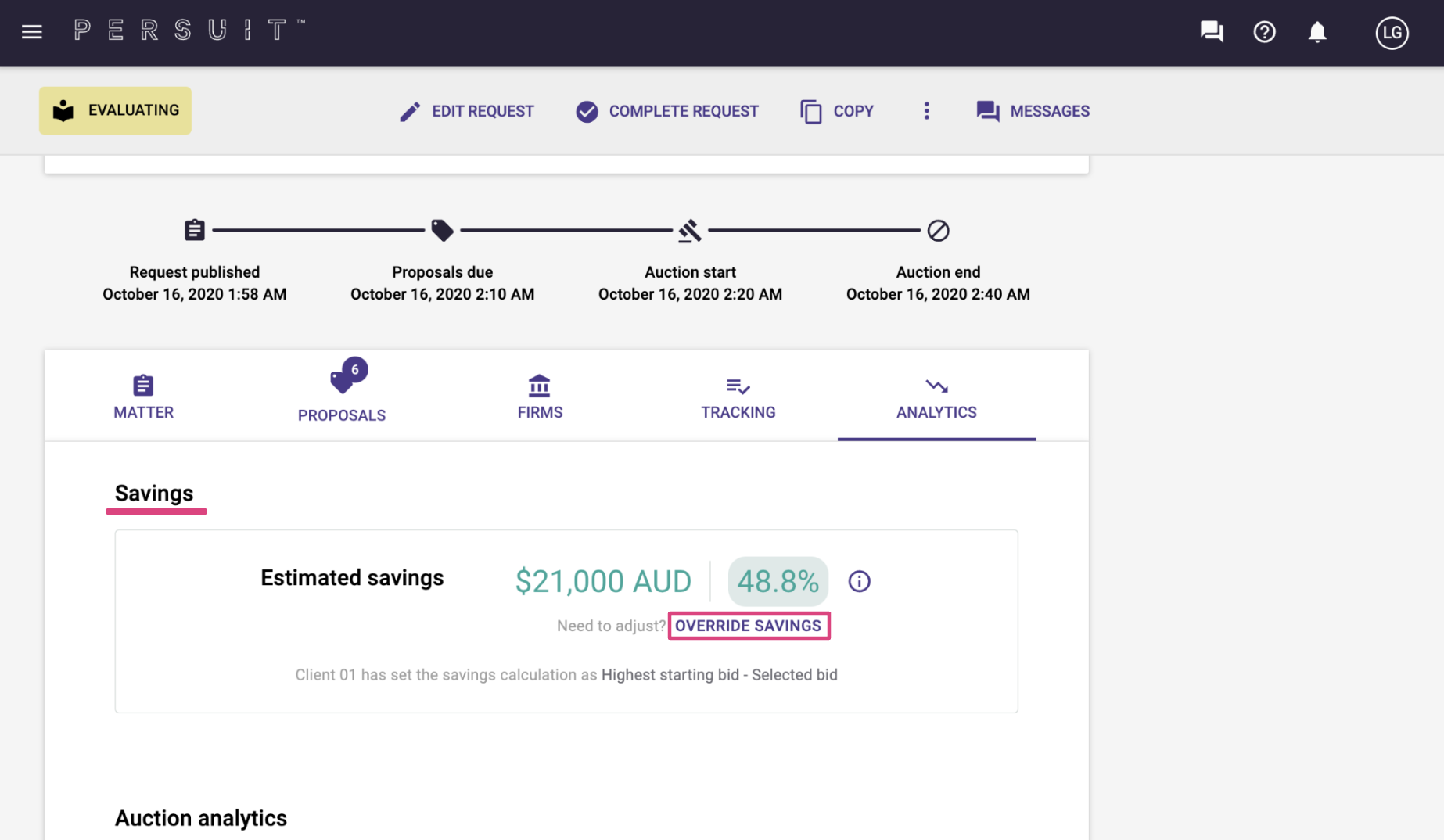 A text box will appear for you to enter your Adjusted Savings estimate. The number you enter here will be used in reporting and become aggregated with matters that still include default PERSUIT savings estimates to provide accurate total metrics. Click Next once you've entered the new estimate.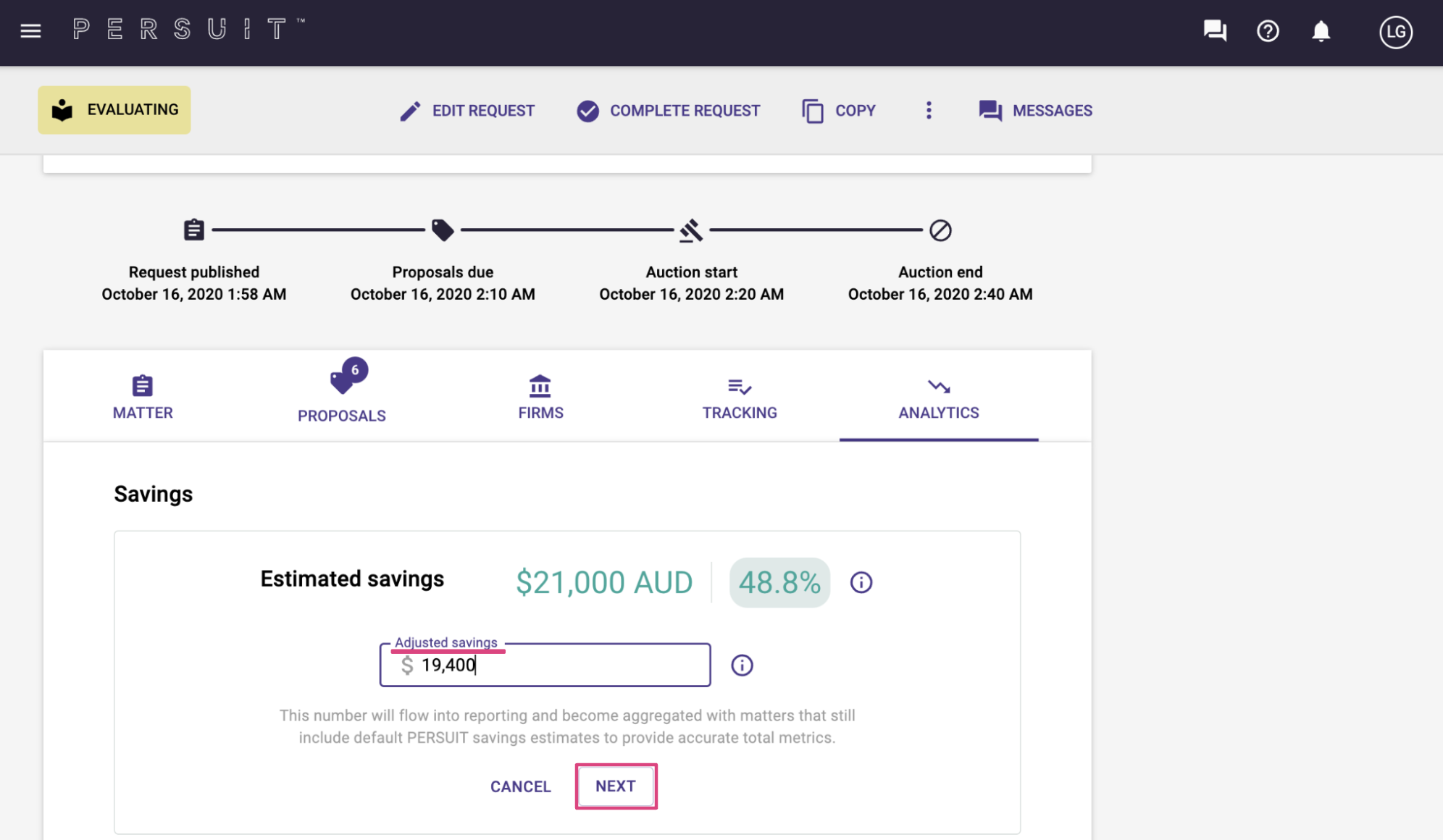 Another text box will appear for you to enter your Adjusted Agreed Fee. This is the total amount you expect to spend on this request. Click Override Savings once the adjusted agreed fee has been entered.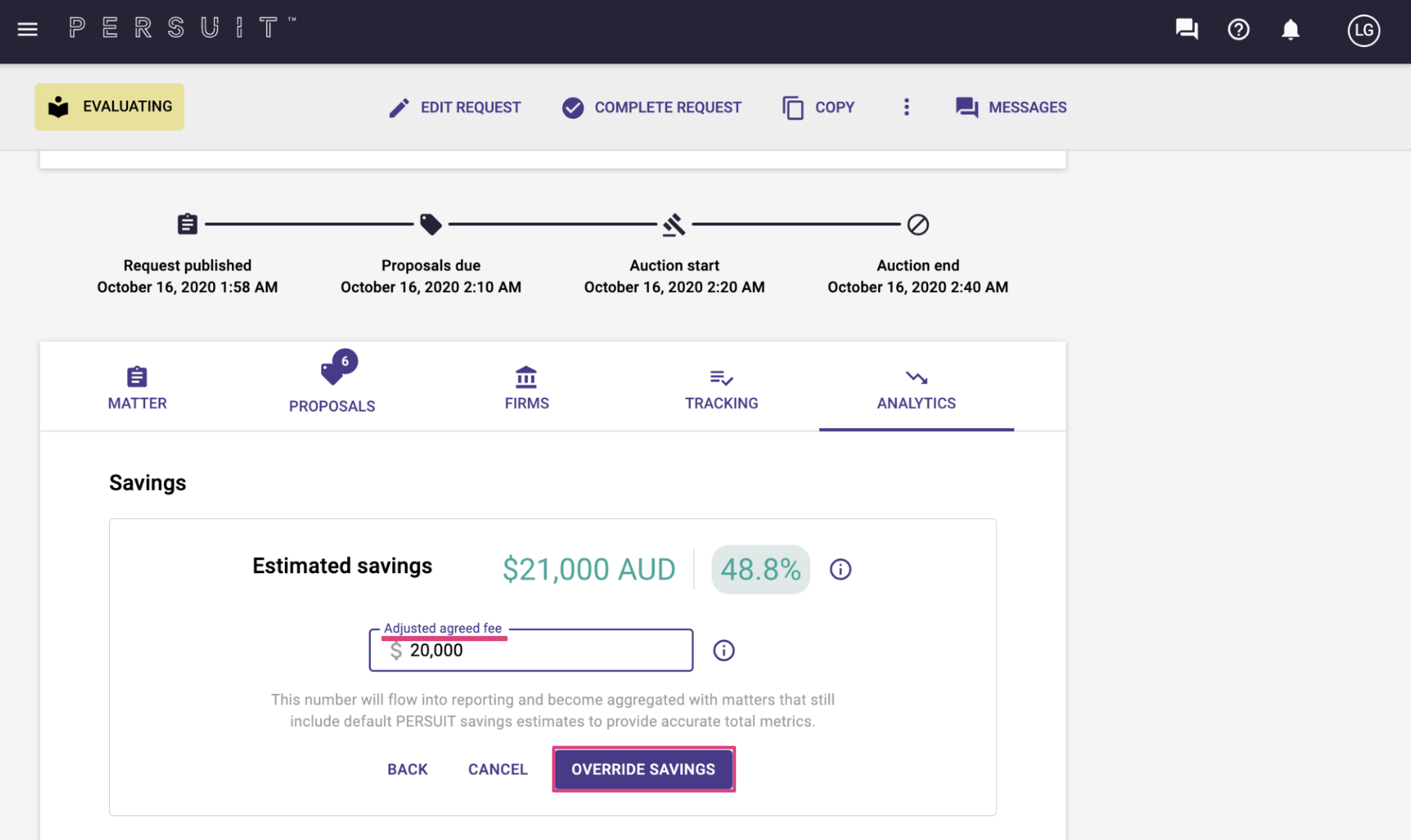 The Estimated Savings will automatically turn into the Adjusted Savings. You can click Calculation underneath the new savings estimate to get a formula breakdown of how this number came about.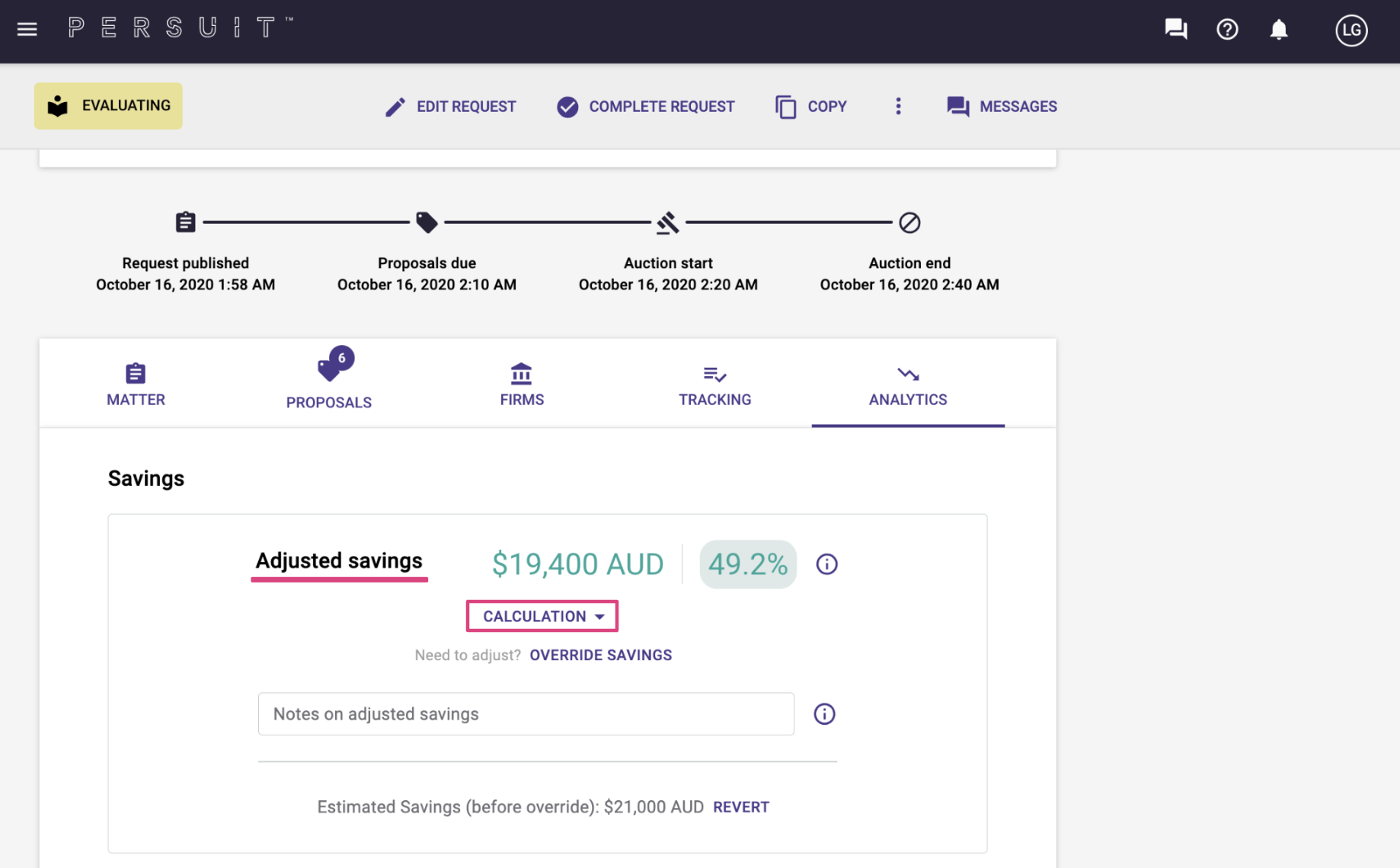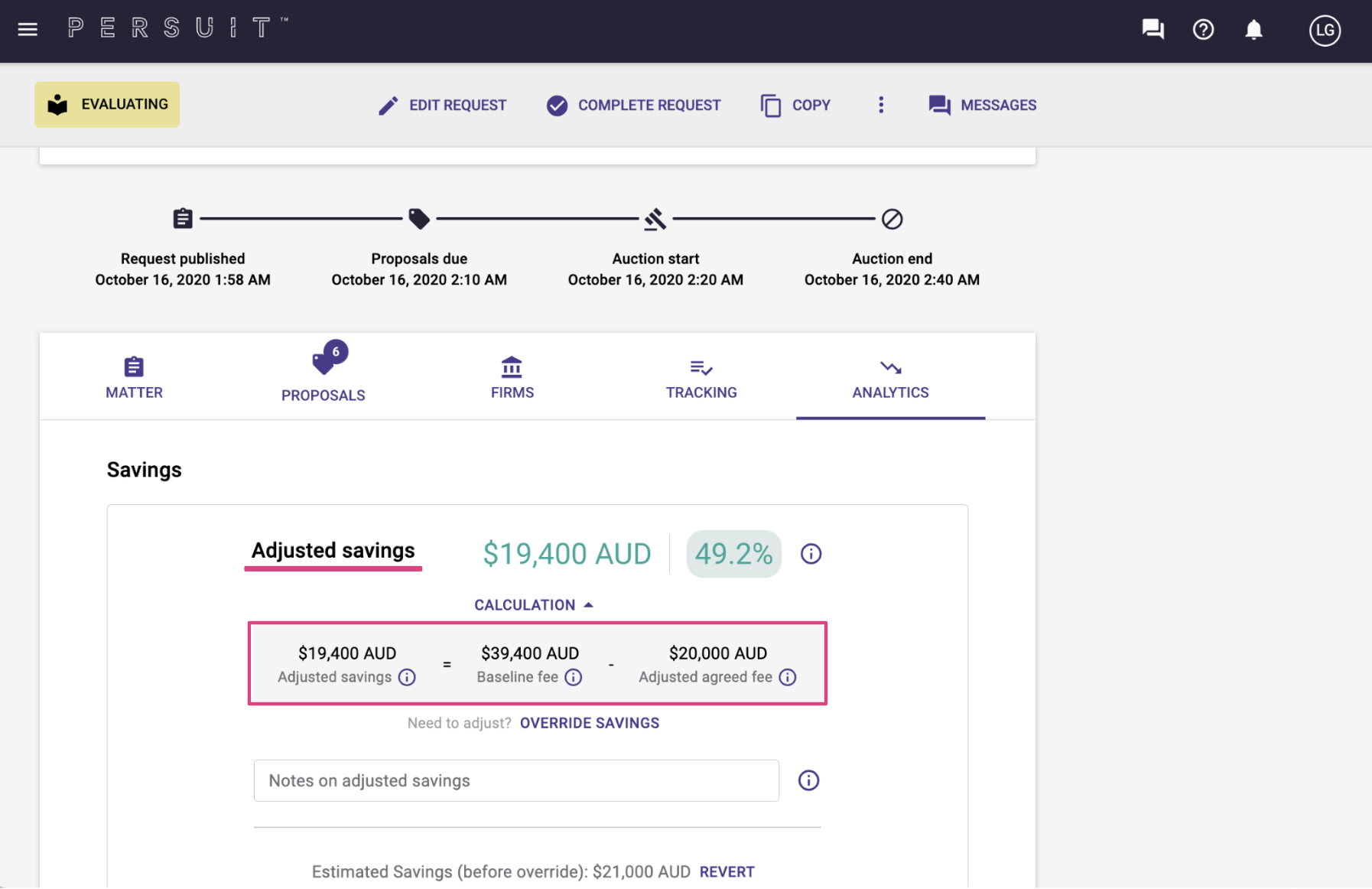 There will be a Notes text box for you to provide helpful information to your colleagues on how these numbers were calculated.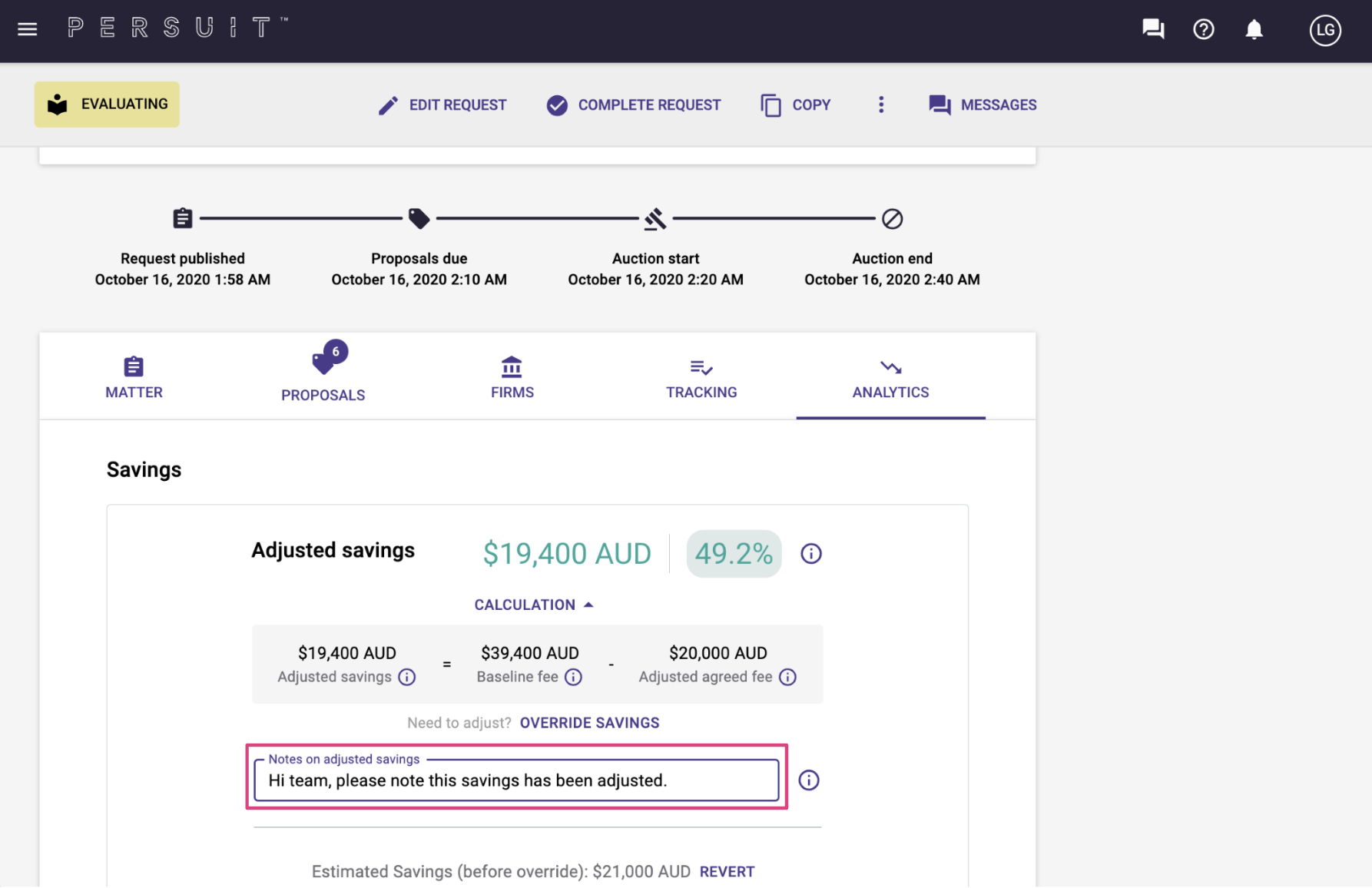 At the bottom, you'll find a preview of what the PERSUIT Estimated Savings would look like and can revert to that model at any time by clicking Revert.