PERSUIT's Homepage is structured into two sections: the Templates section and the Requests section.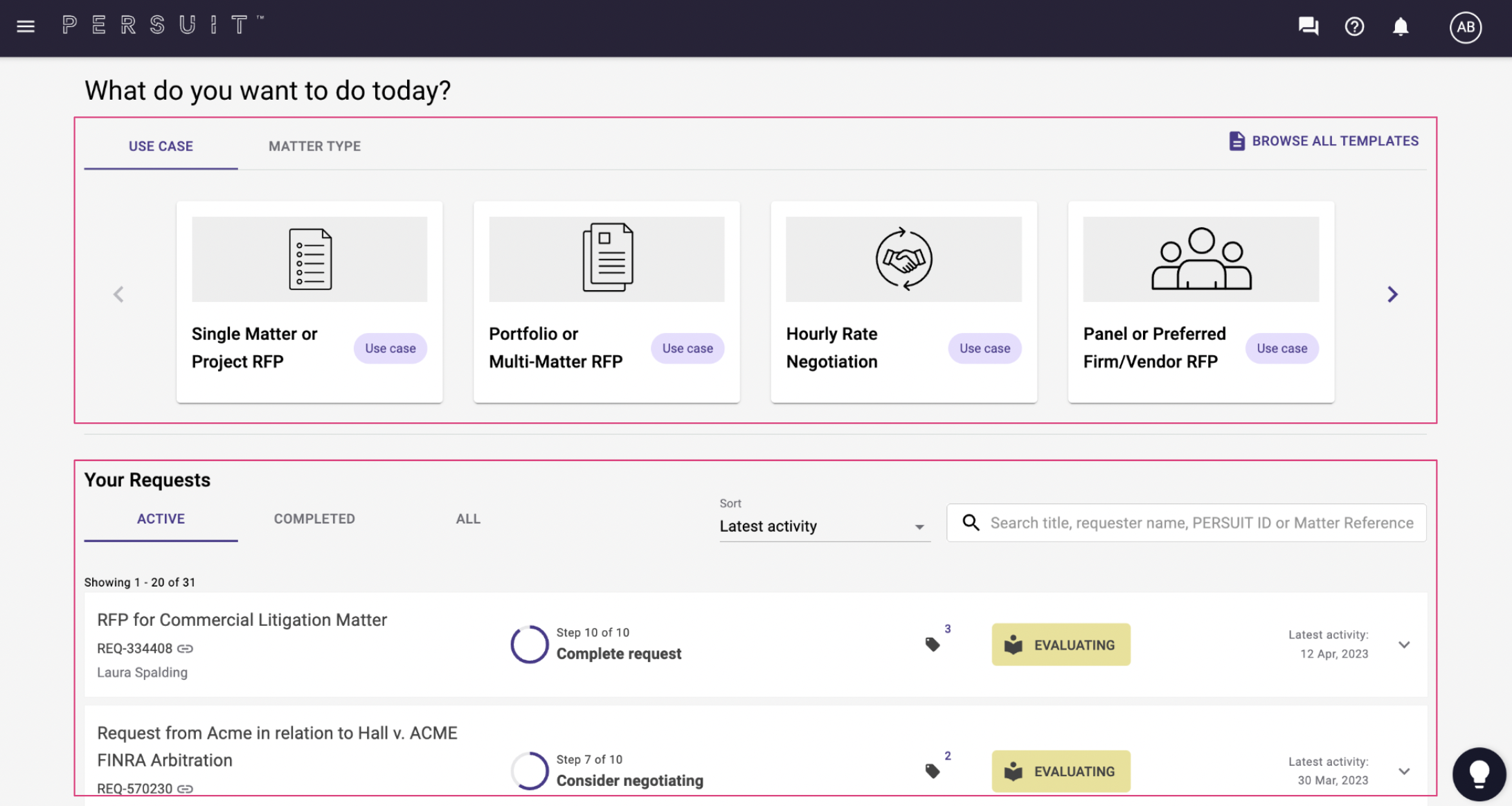 Templates in the Homepage:
The top of the homepage holds the Template section. You'll see two tabs categorizing templates by Use Case or Matter Type. You can use the arrows found to the left and right of the sections to view the different template subjects.

When you find the subject best suited to your needs, you can hover over the subject card to find a brief description and then click Explore Templates to find the templates related to it.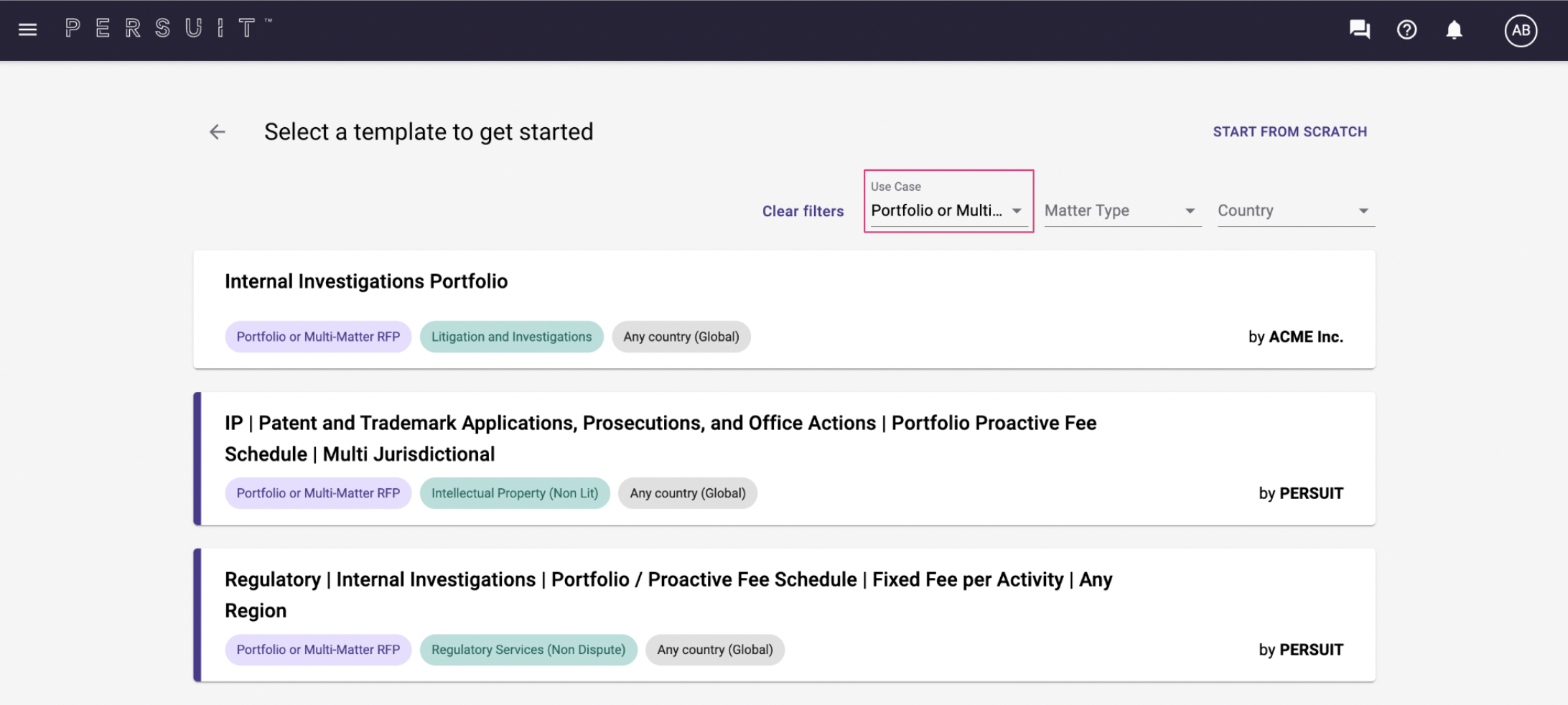 If you would like to view all the available templates, you can click Clear Filters to remove the filters or go back to the homepage and click Browse All Templates found at the top right of the Templates section.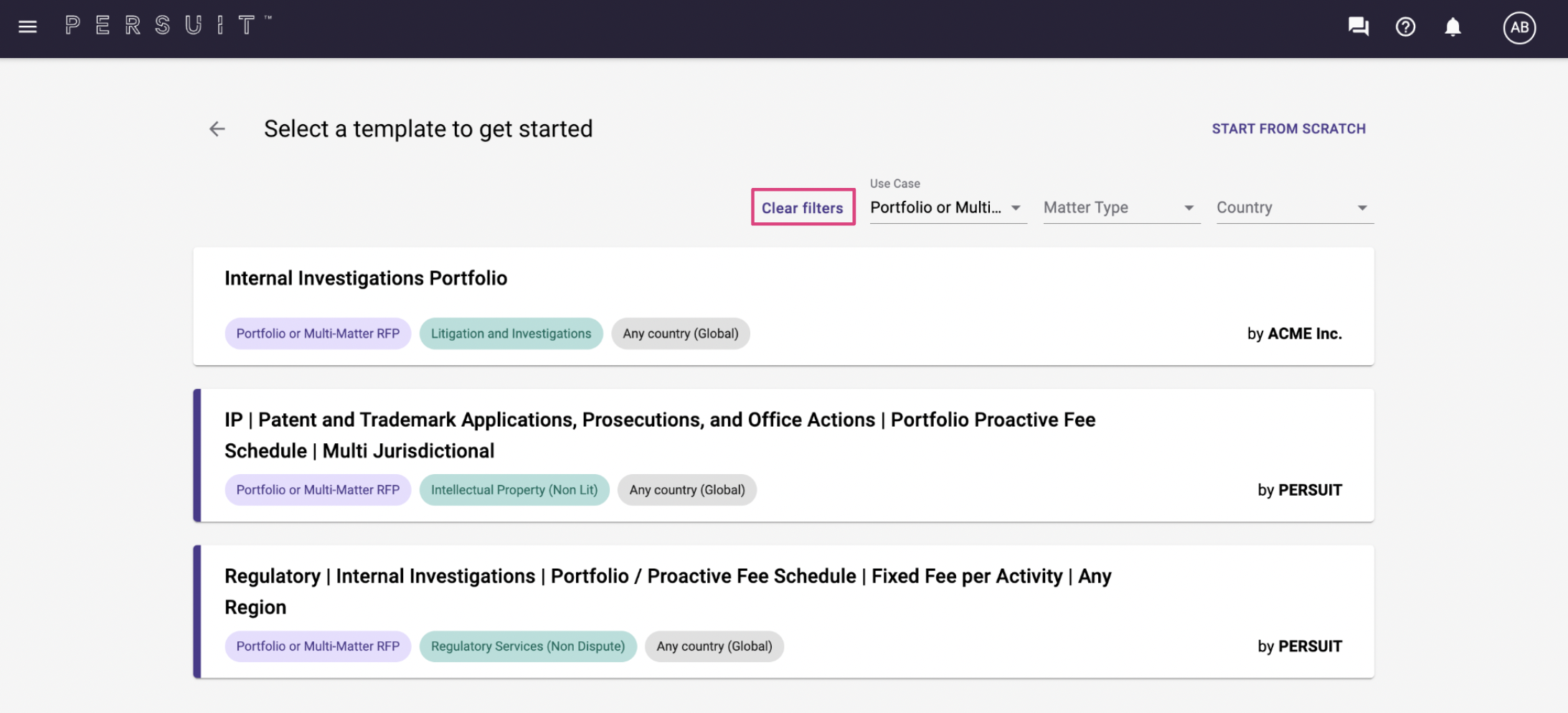 This will direct you to the Templates page that holds all the templates your organization has access to. You can filter the Templates by Use Case, Matter Type and Country to help pinpoint the exact template you're searching for.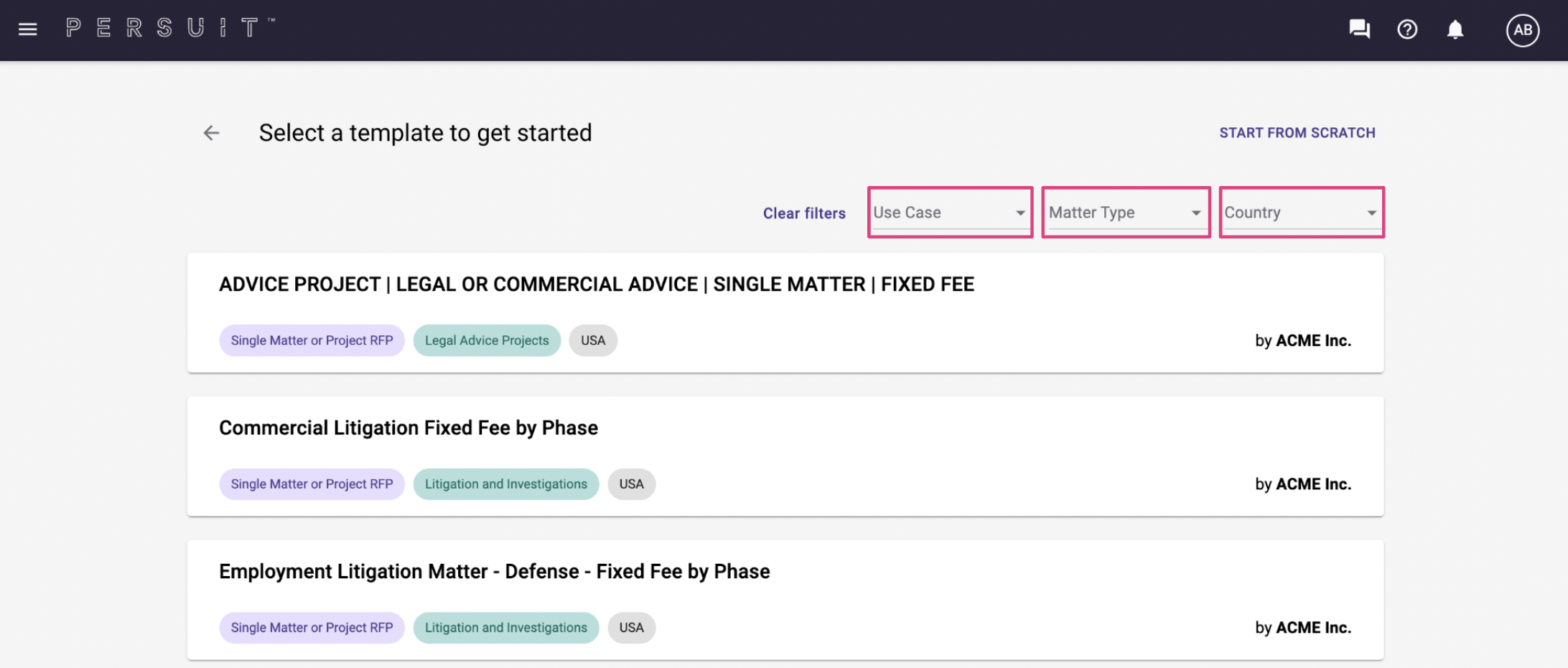 You can also create a request from scratch, if preferred, by clicking the Start from Scratch button. You can find these buttons either at the top left in the Templates page or at the end of the Templates Subject wheel in the homepage. You will then be taken to the request drafting screen where you're able to build out your request to the matter's specifications.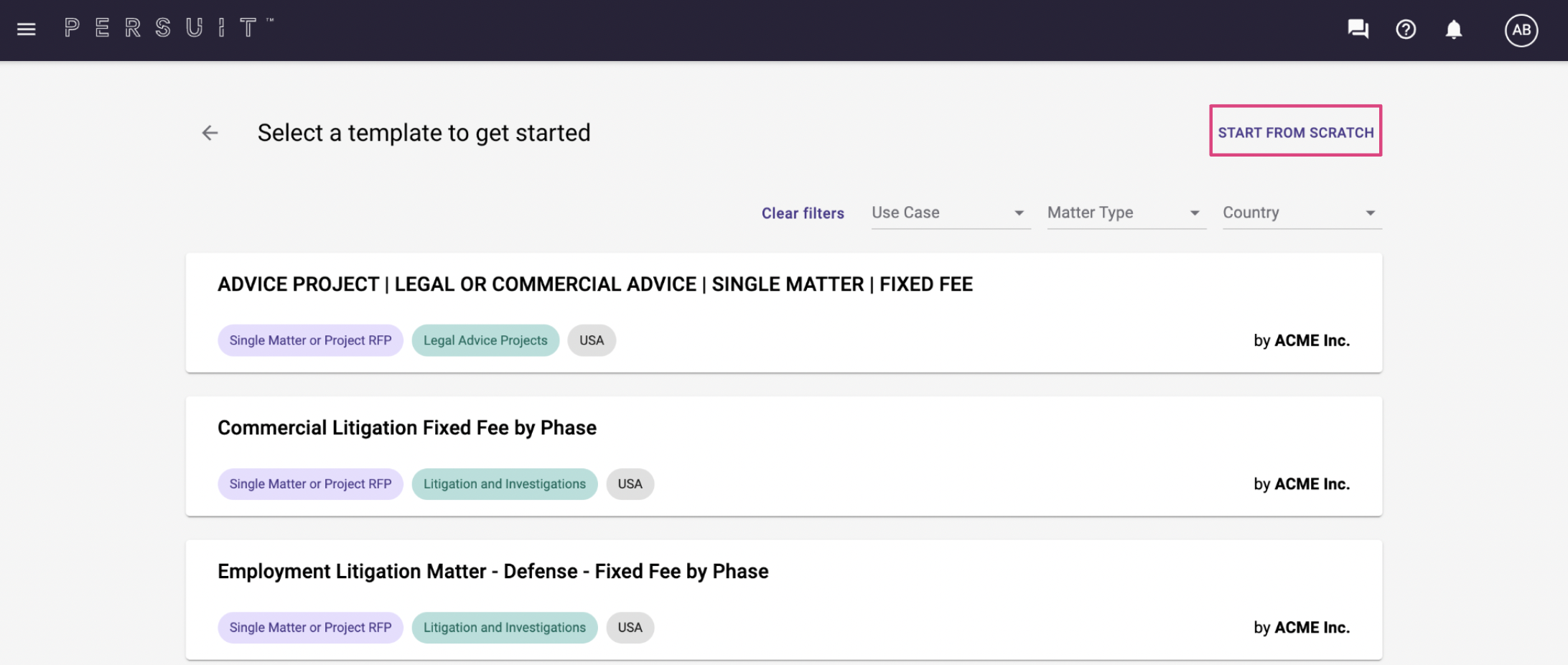 If you create a new request for a matter that you anticipate will be repeated regularly, you can turn it into a template. You can view this article to find more information on how to create a template.
Requests in the Homepage:
Back in the homepage, you'll find the Requests section underneath the Templates section.
Note: At any page of the PERSUIT platform, you can click the PERSUIT logo found at the top left to take you back to the homepage.
You can organize your requests using the three tabs found at the top of the Requests section. The Active tab shows you the requests that are in draft, open to proposals or in the evaluating stages. The Completed tab shows only the requests that have been marked as completed. The All tab is true to its name and shows all the requests whether in any of the active or completed stages.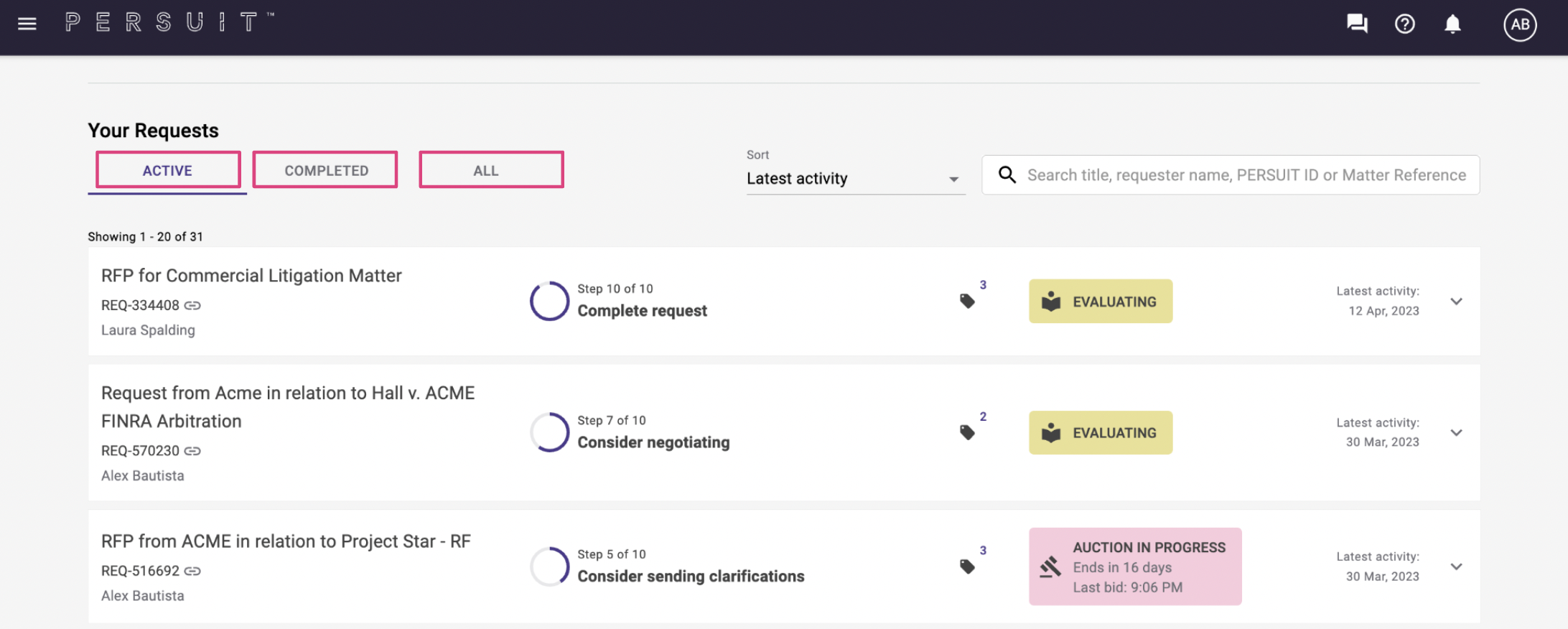 You can also sort the requests using the Sort drop-down menu. The sorting options are related to important dates in the RFP process.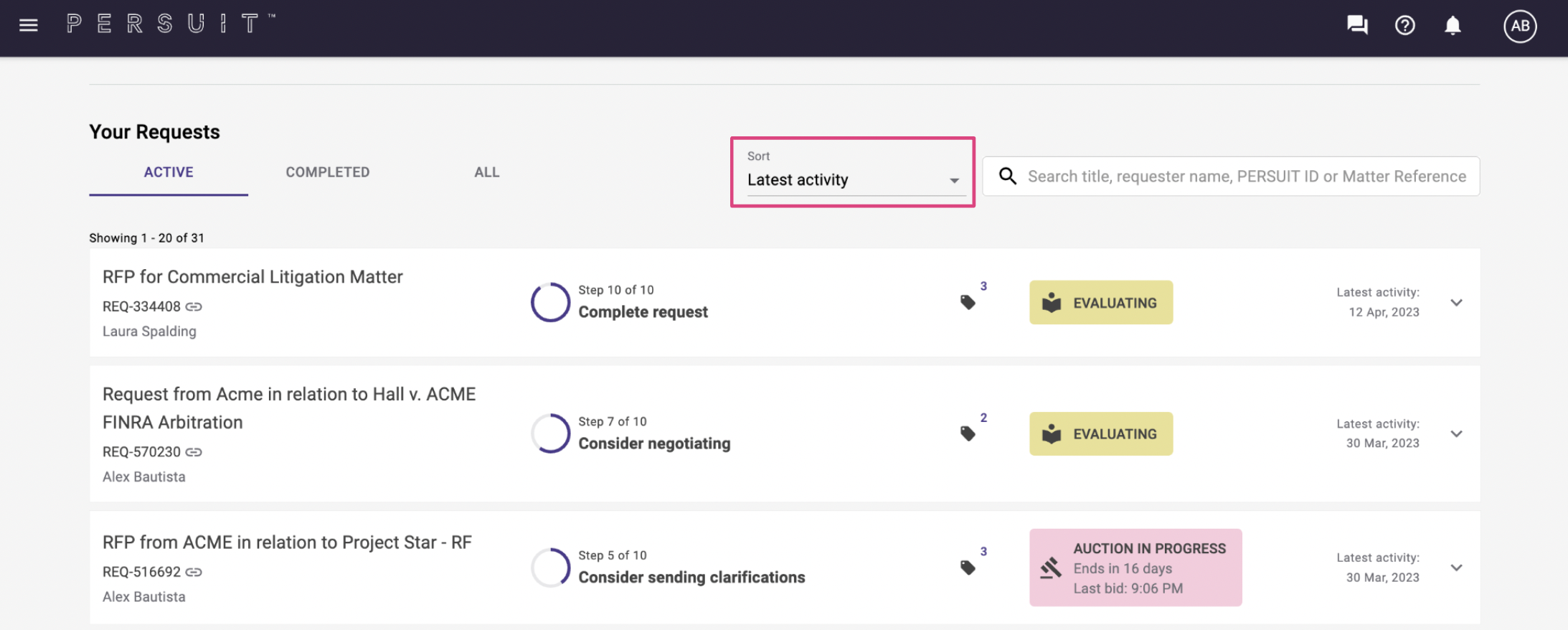 There is also a search bar for you to easily search a specific request you might have in mind.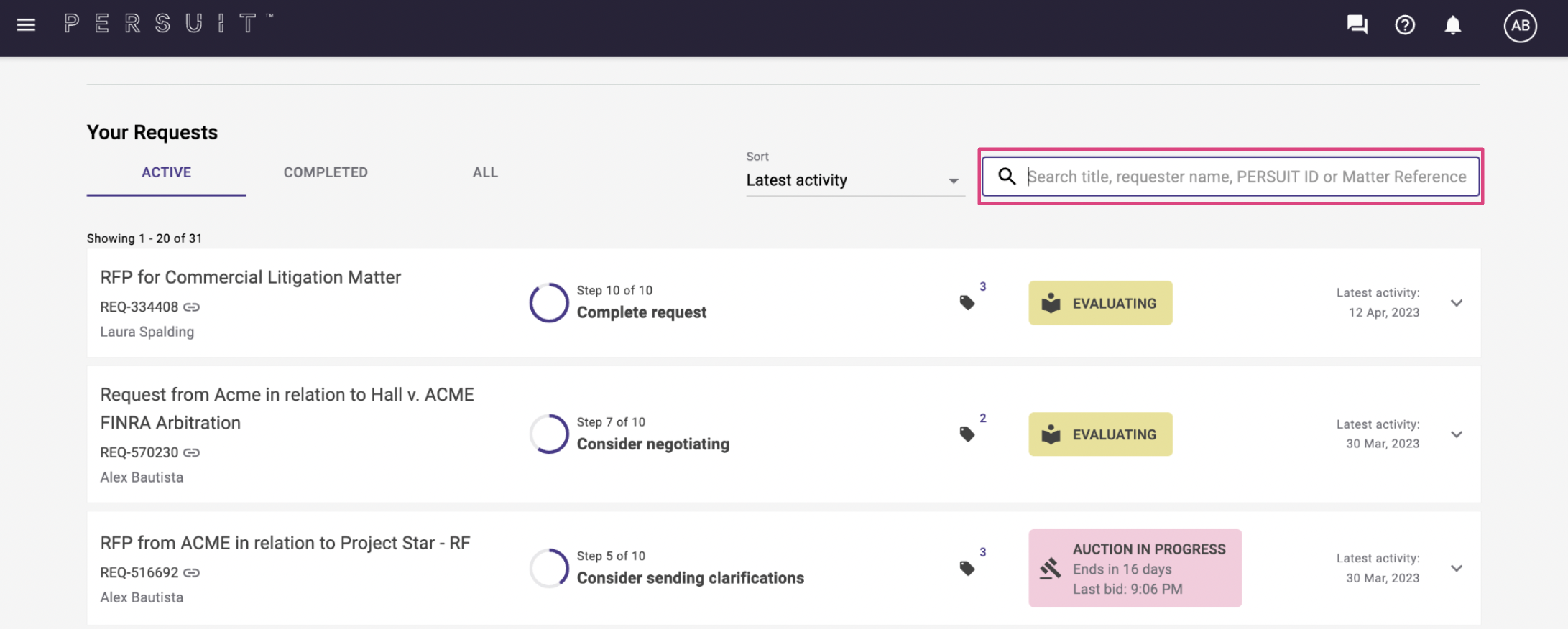 For information on how to create a new request, please view this article.