PERSUIT's Pinned Proposals feature allows you to easily compare a chosen set of proposals at one time.
There are two ways to pin proposals: using the Pinned Proposal drop-down menu and using the Pin icon.
Pinned Proposals via Drop-Down:
To use the Pinned Proposals drop-down menu feature, start within the specific request you're assessing.
You will find the Pinned Proposals drop-down in the Proposals Tab of the request.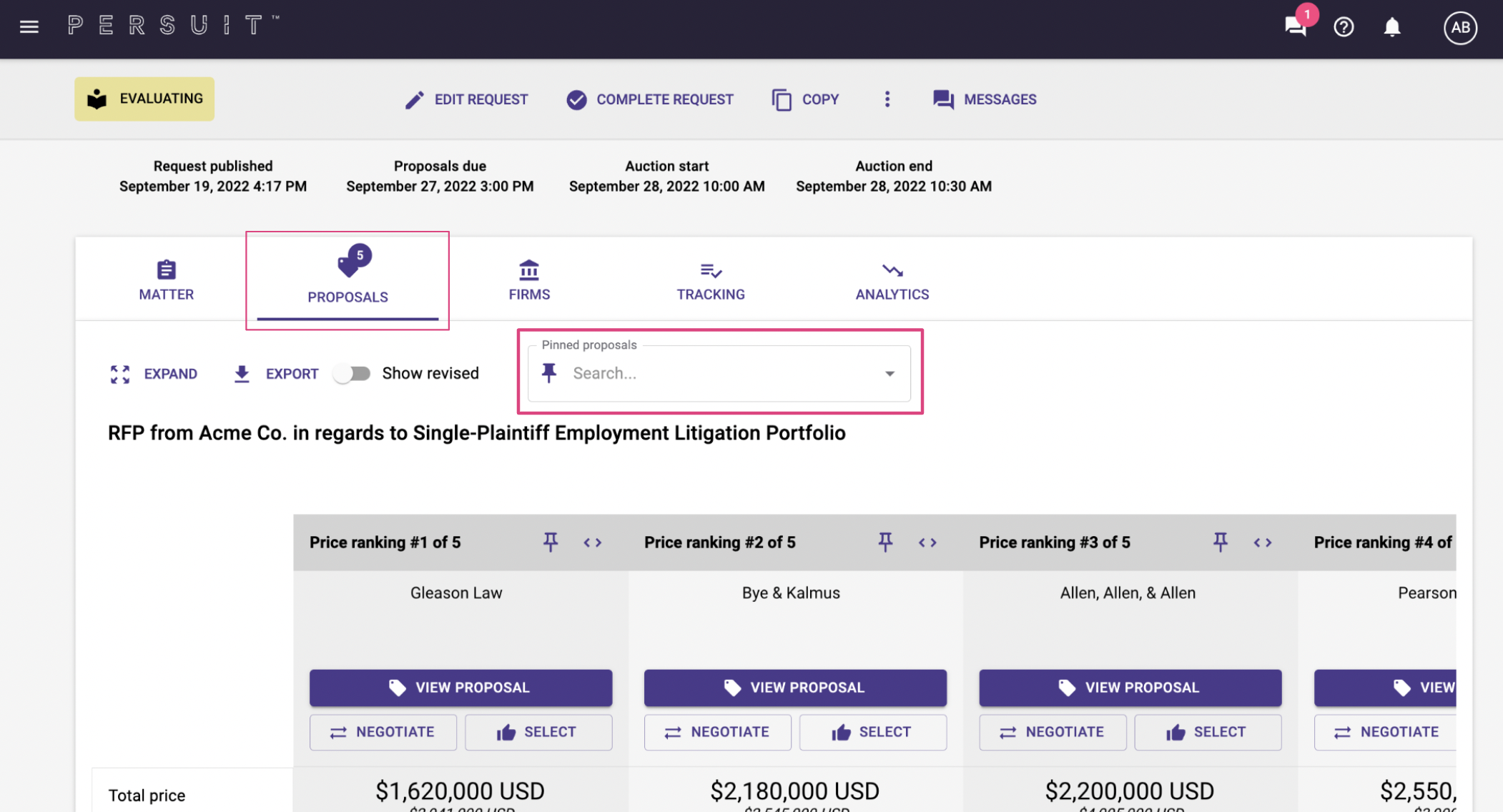 When you click on that drop-down menu, a checklist will expand where you can pin the proposals you'd like to compare. There is no limit as to how many proposals you pin using this feature.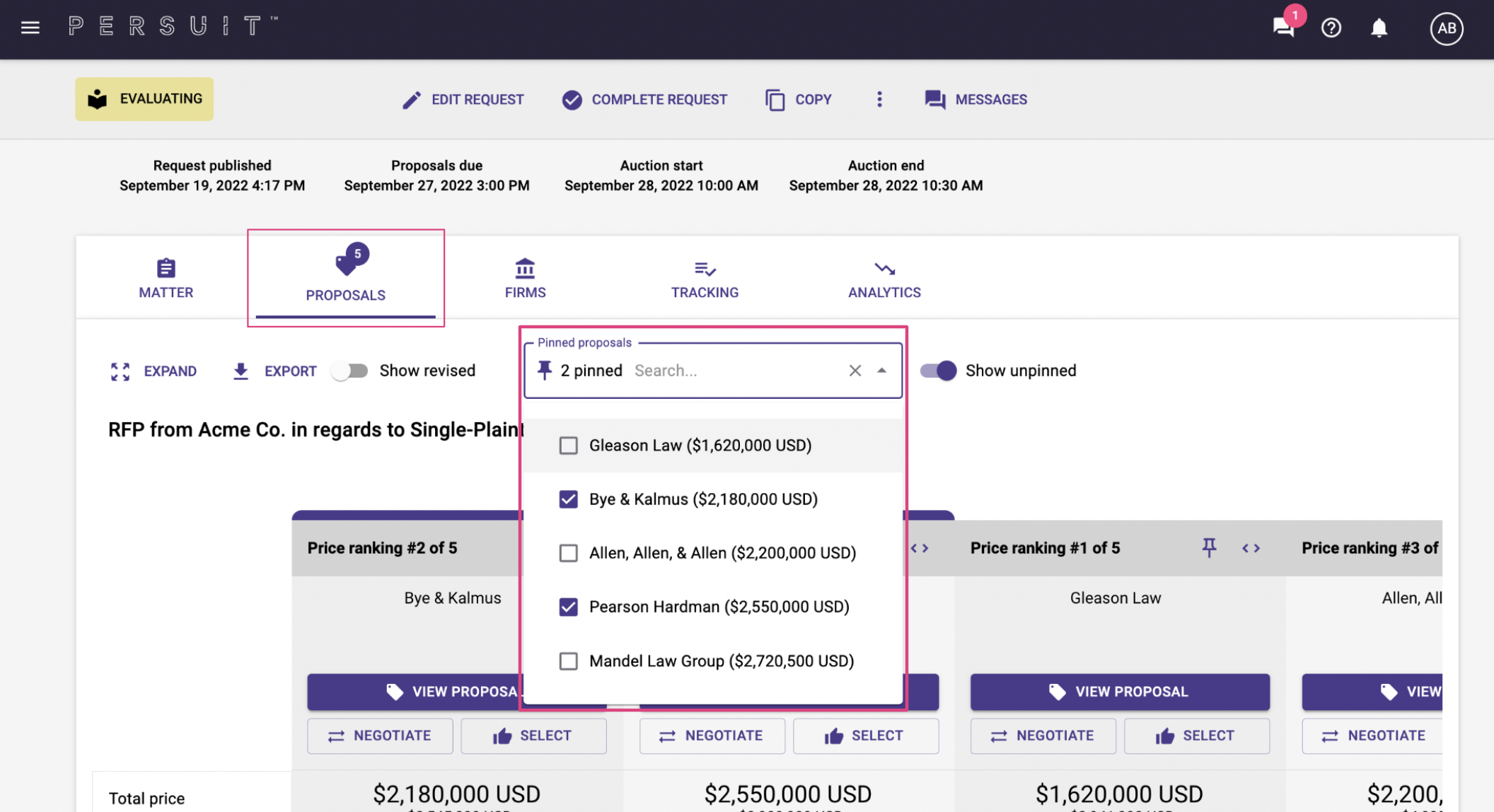 The pinned proposals will populate at the beginning of the proposal comparison view. You will know they are pinned for comparison when you see the purple bar lay at the top of the proposals.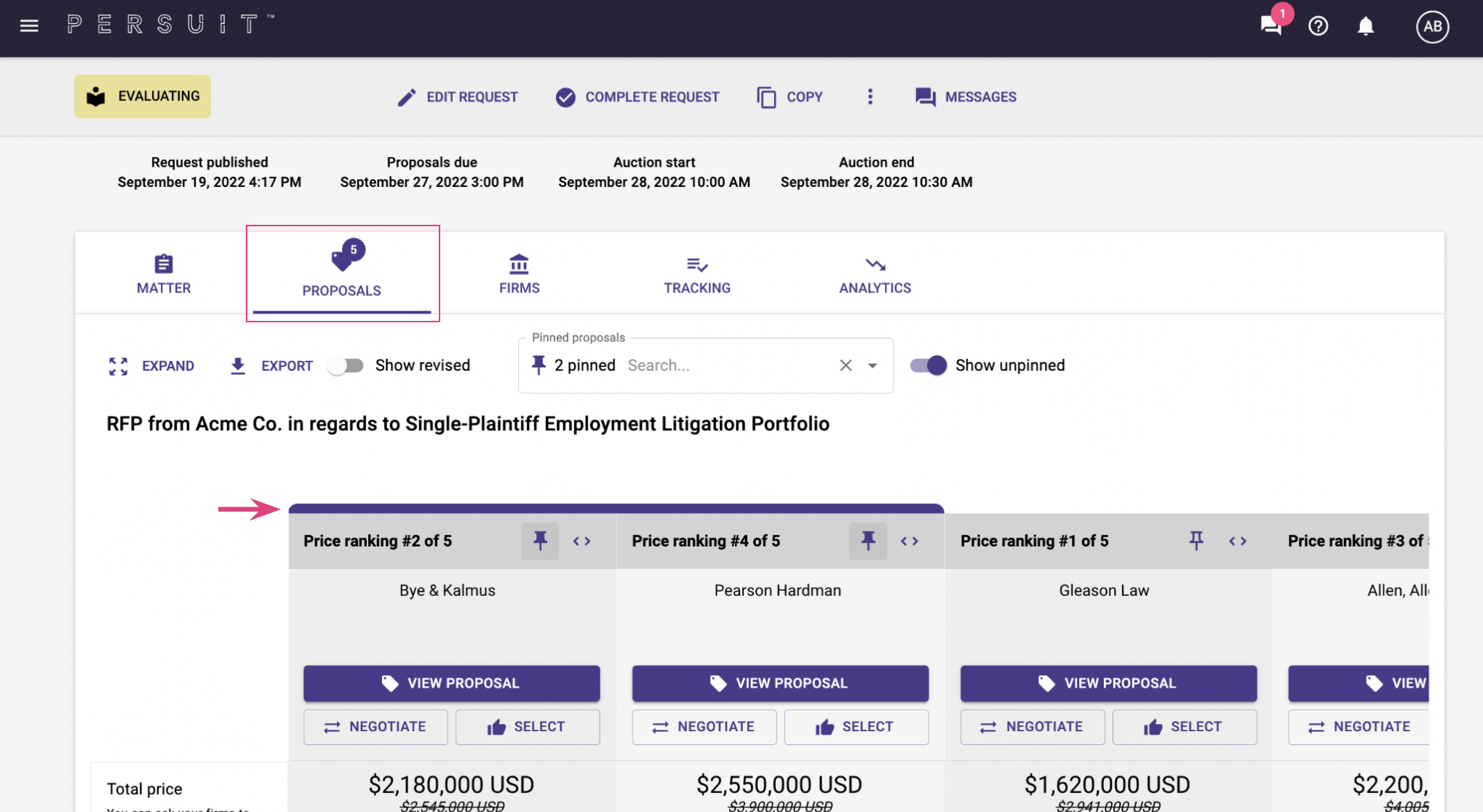 Pinned Proposals via Pin Icon:
You can also pin any proposal using the Pin icon. Each proposal will have a pin icon at the top right of the proposal's module.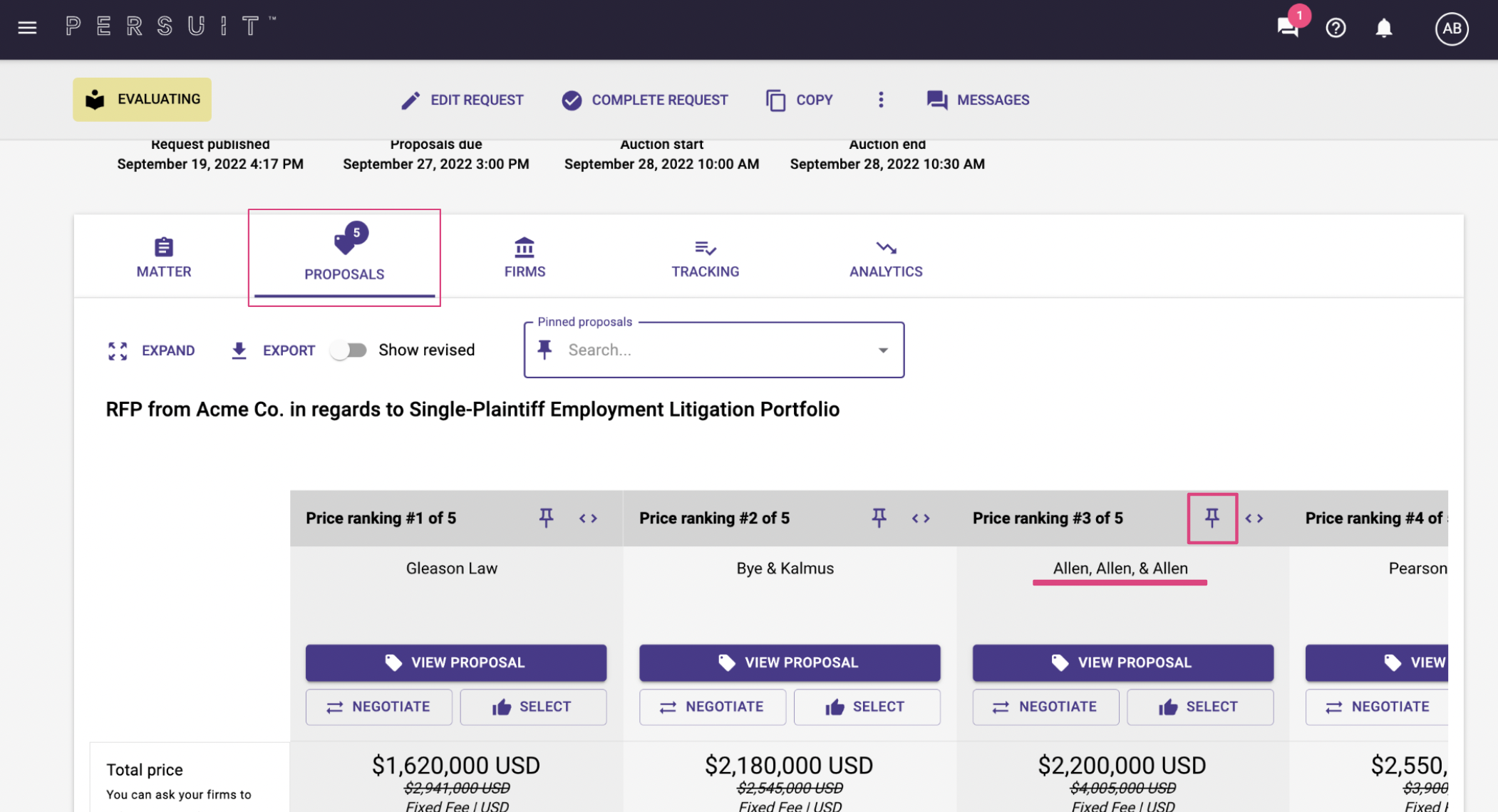 Click the Pin icon to pin a proposal for comparison. You will know it's been pinned when the Pin icon outline is filled.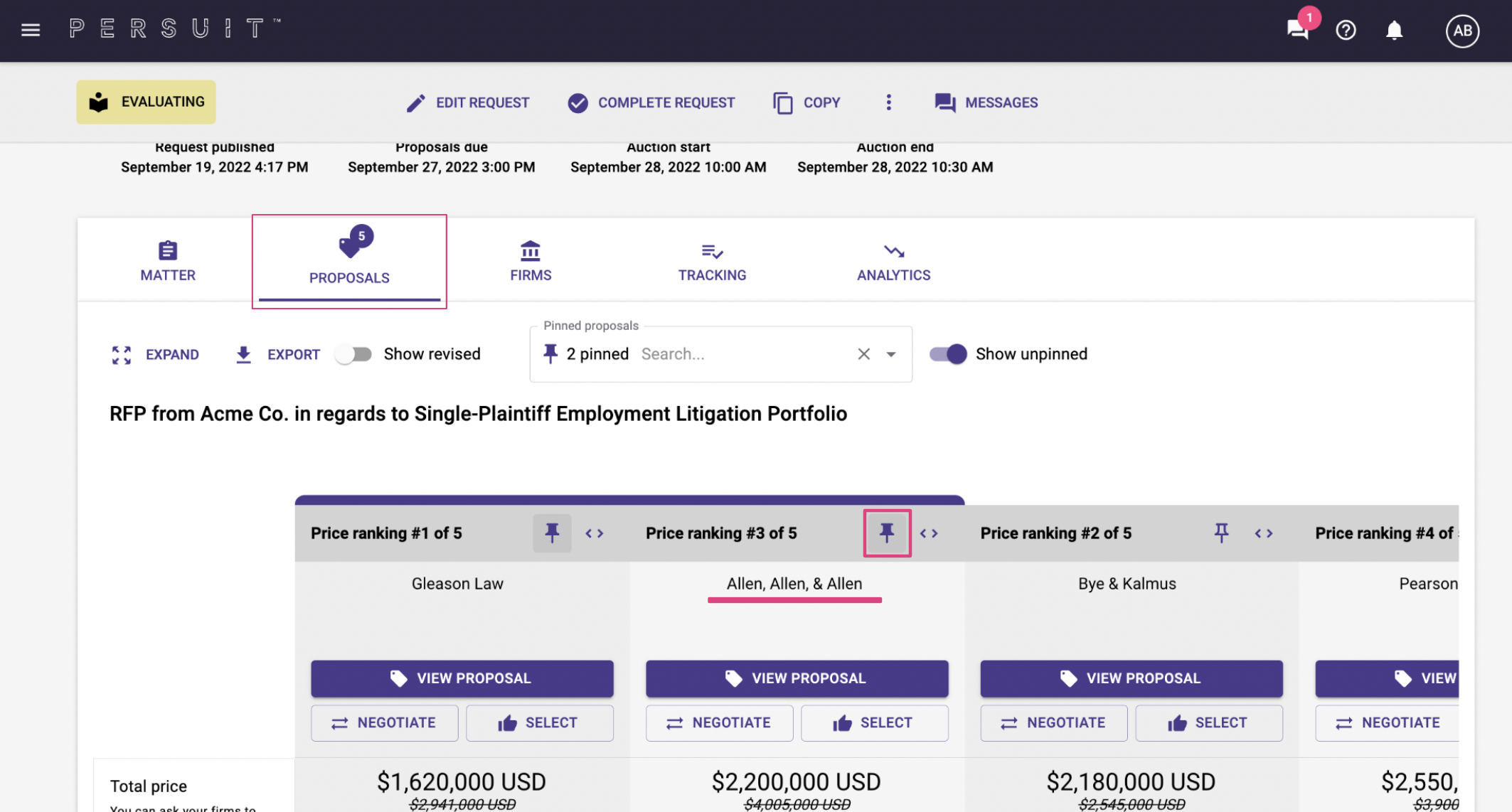 Filtering View:
You can filter the proposal comparison view to show all proposals, including those that are unpinned, or to show only the pinned proposals. If toggled on and it's purple, you will see all the request's proposals. This is also the default view. If it's toggled off and gray, you will only see the proposals that have been pinned.
To do this, click the Show Unpinned toggle found near the pinned proposals drop-down menu.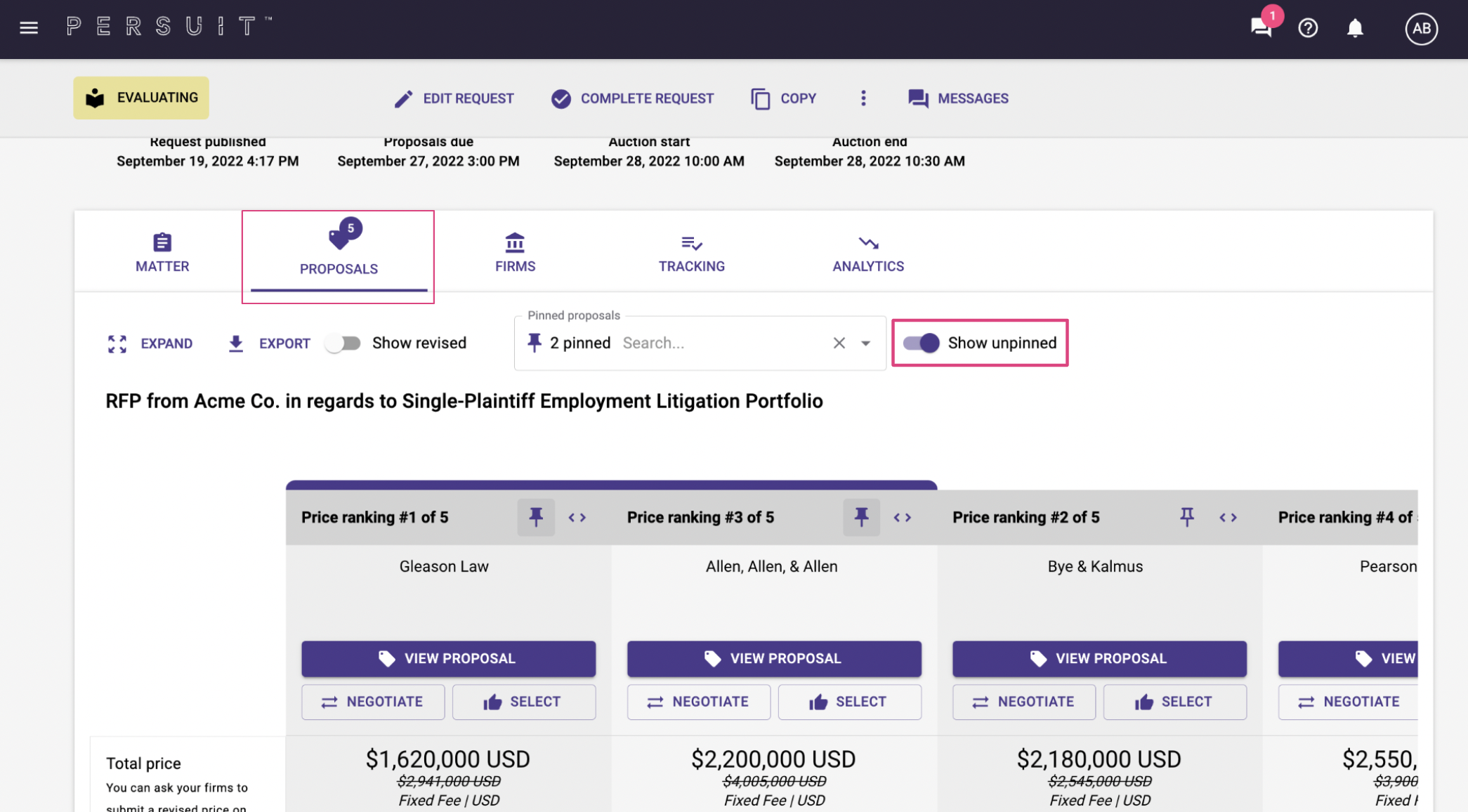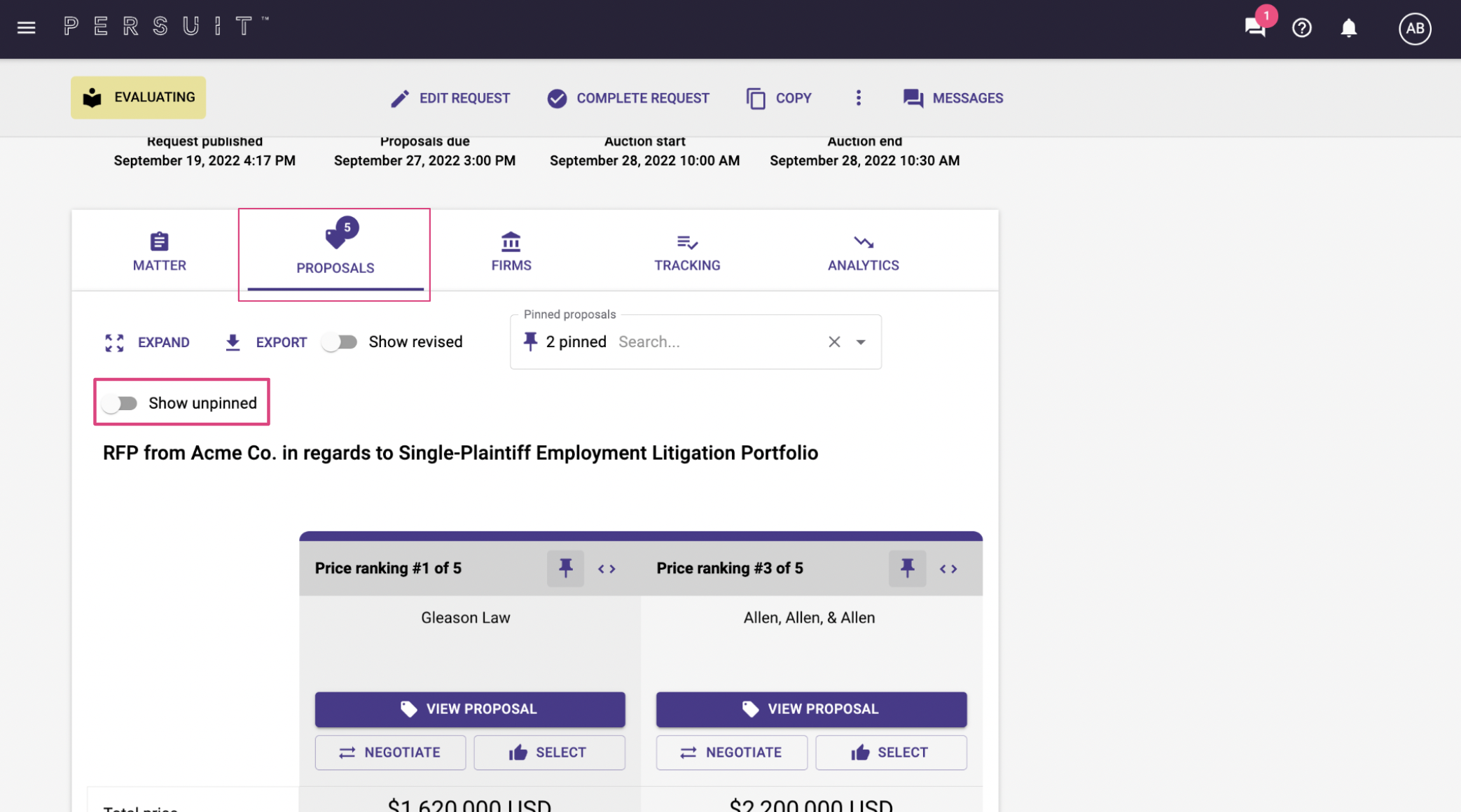 Removing a Pin:
To remove a proposal from being Pinned, you can press the gray x in the Pinned Proposals drop-down menu to remove all pins at once, uncheck the box next to the specific proposal title in the drop-down menu, or click the Pin icon.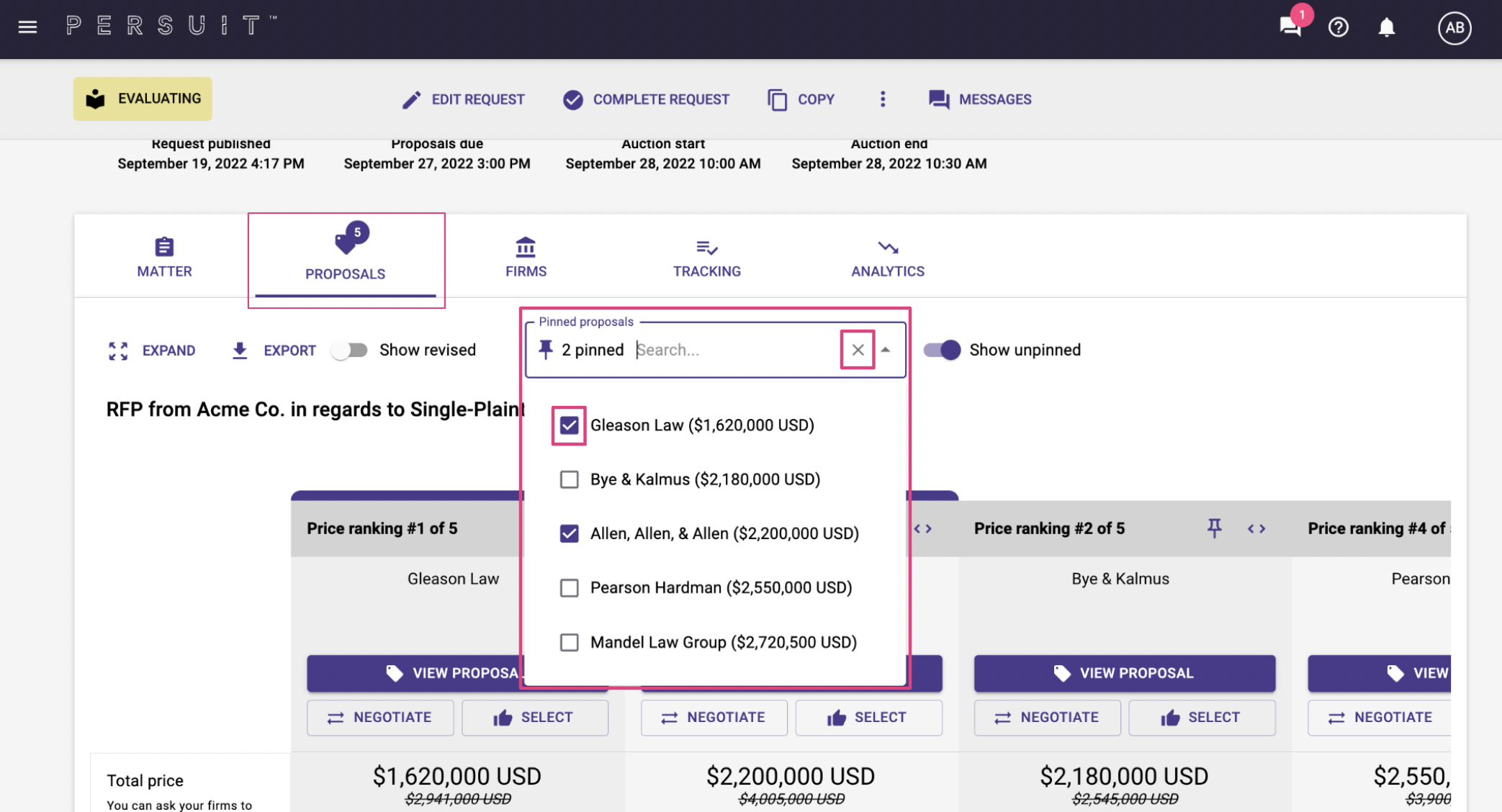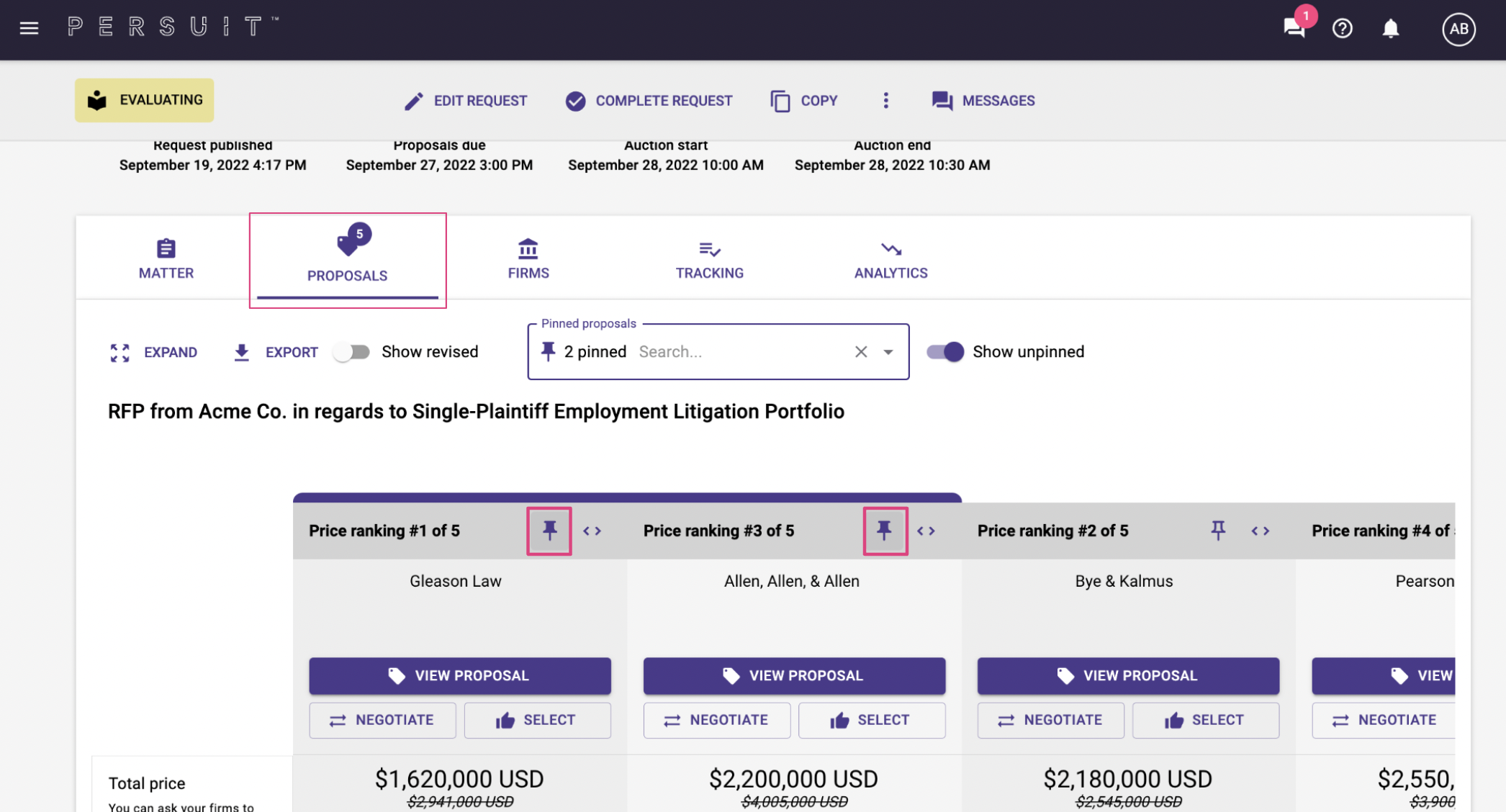 You will know when a proposal is not pinned when it is not in the checklist of the drop-down menu, there is no purple bar above their module or the Pin icon is only an outline.