PERSUIT's Grouping feature gives you the ability to cluster phases or deliverables in the Pricing section. This feature will help you to organize the scope of work and define phases in a more digestible structure.
You will find the Group feature at the bottom of the pricing section of any drafted request.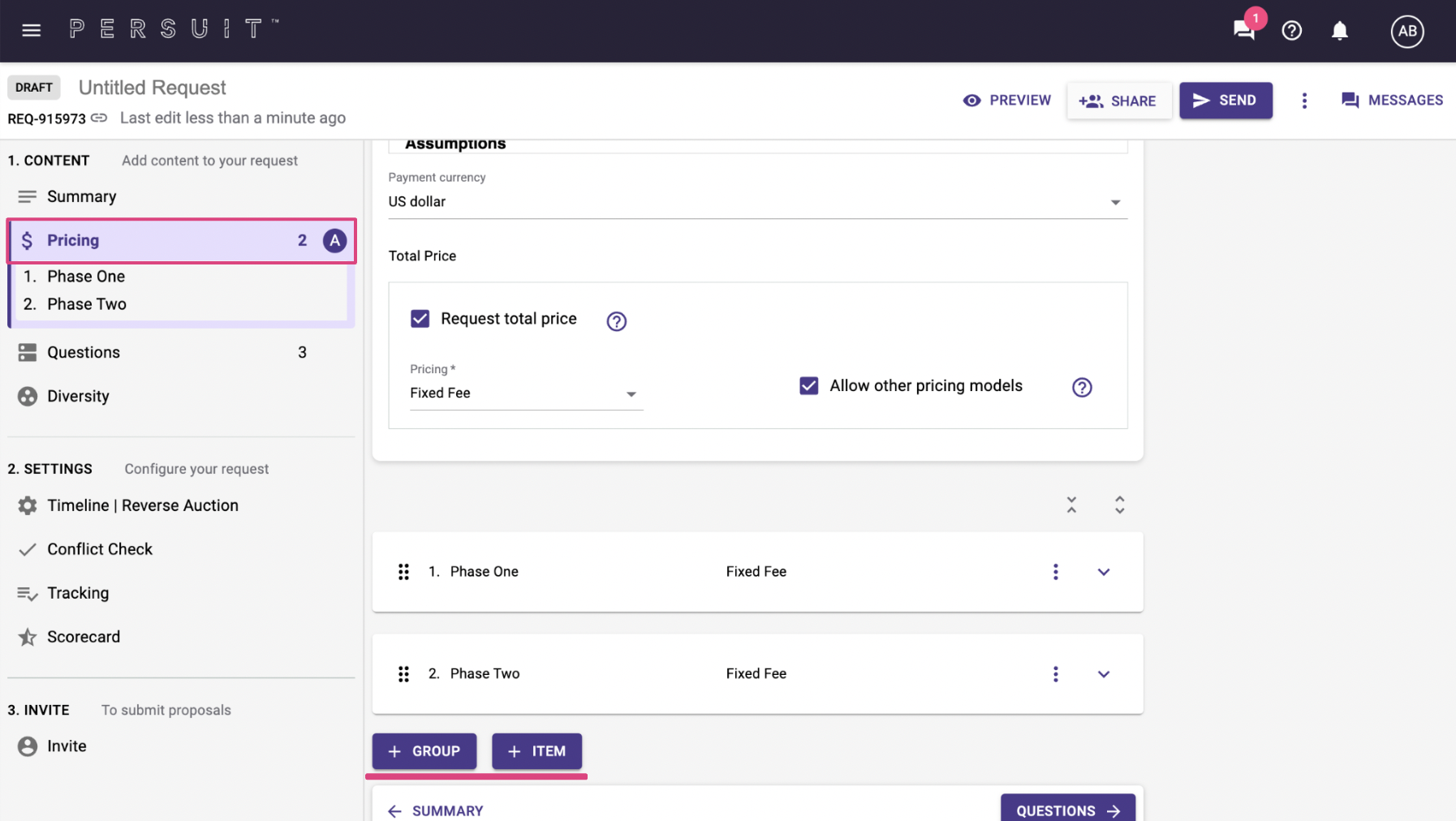 Click Item if you'd like to create a single pricing item or phase. An item or phase can still exist independently in a request without being added to a Group.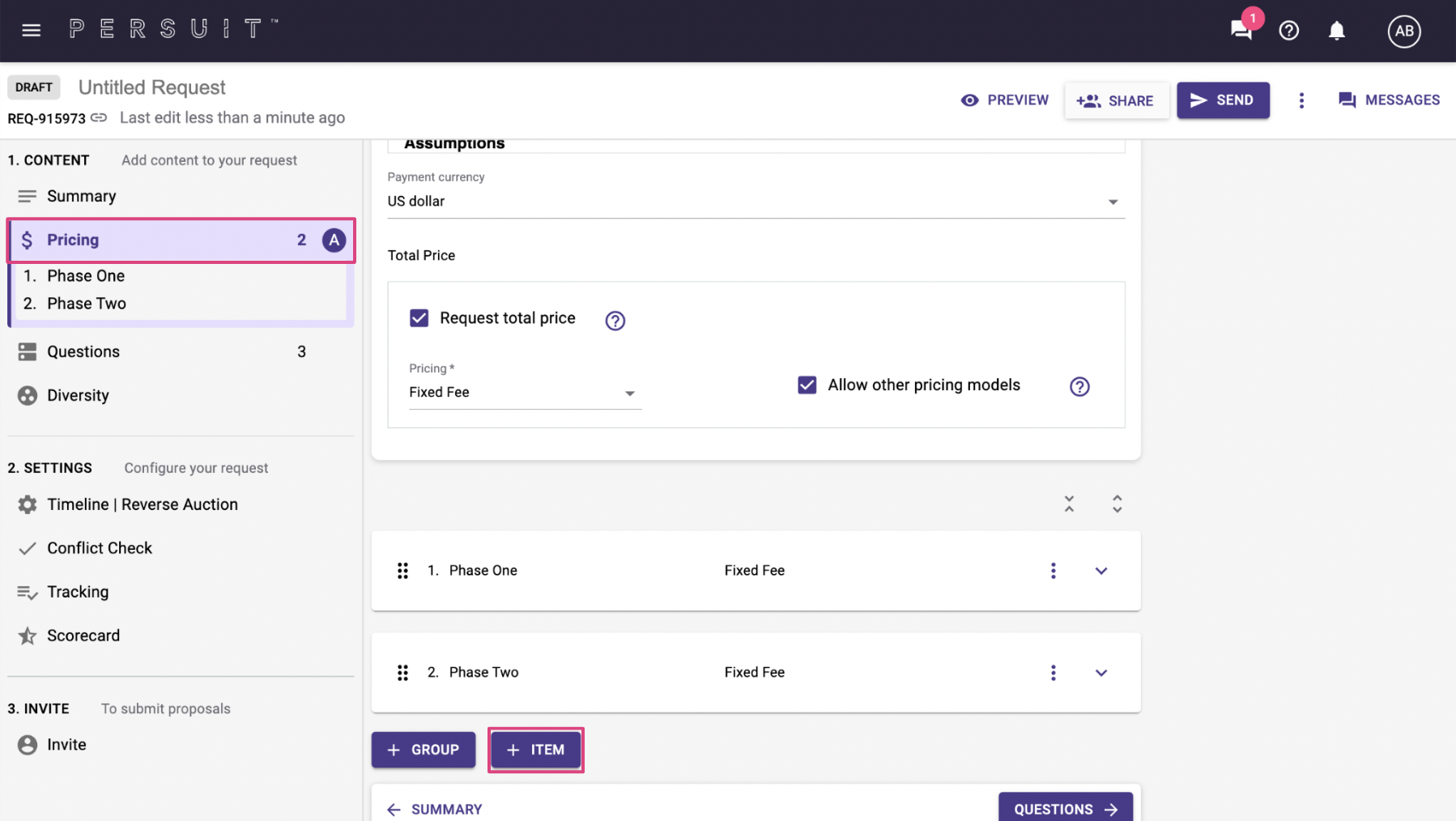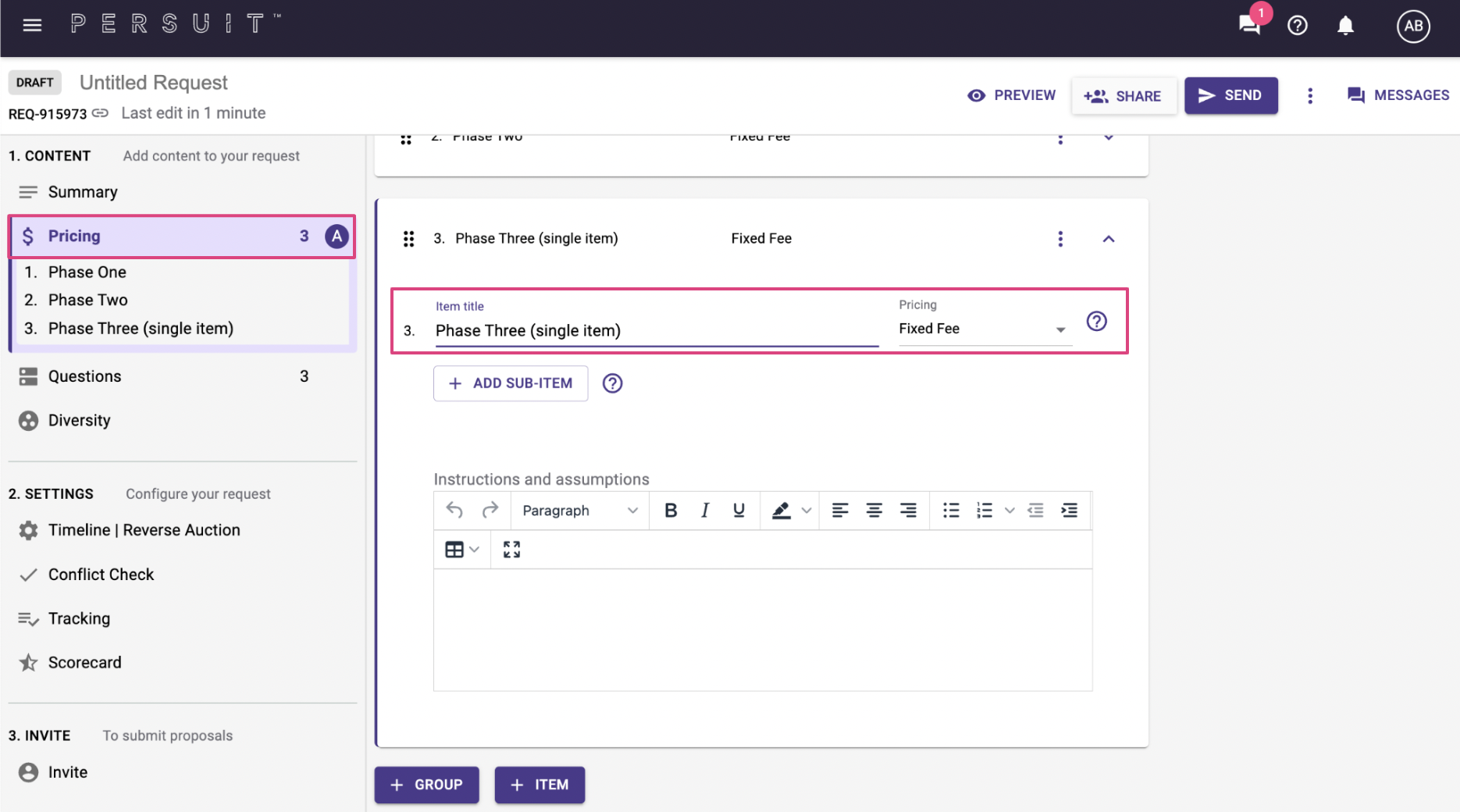 Click Group to create a phase or assortment of deliverables that you'd like to stay categorized together. Any pricing item contained in the Group can still incorporate pricing sub-items, but your firms will not be required to provide a subtotal for the group itself.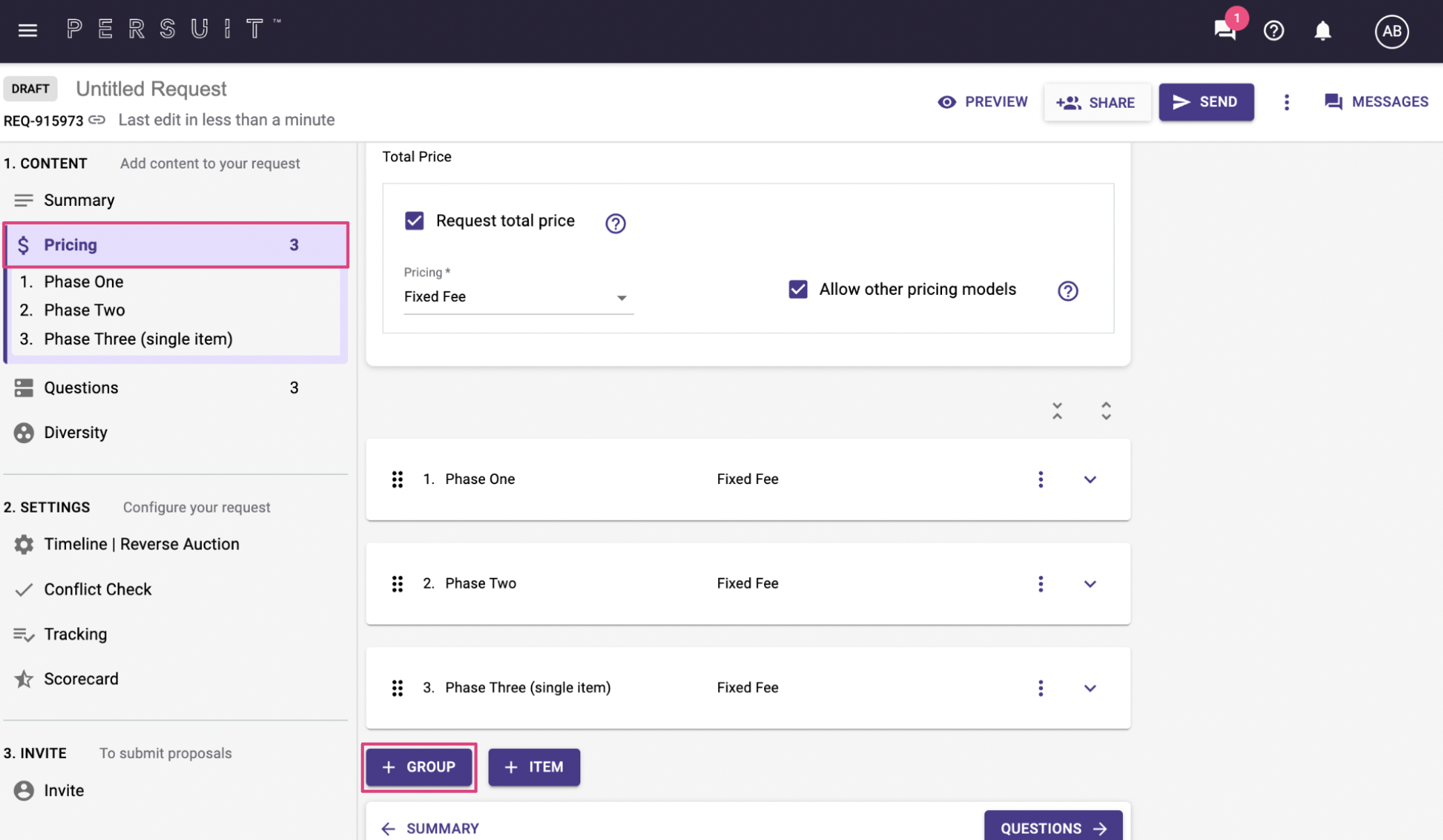 After you create the Group's title, you can add items to that specific group by clicking + Item to Group. You can add as many items in a Group, as you'd like.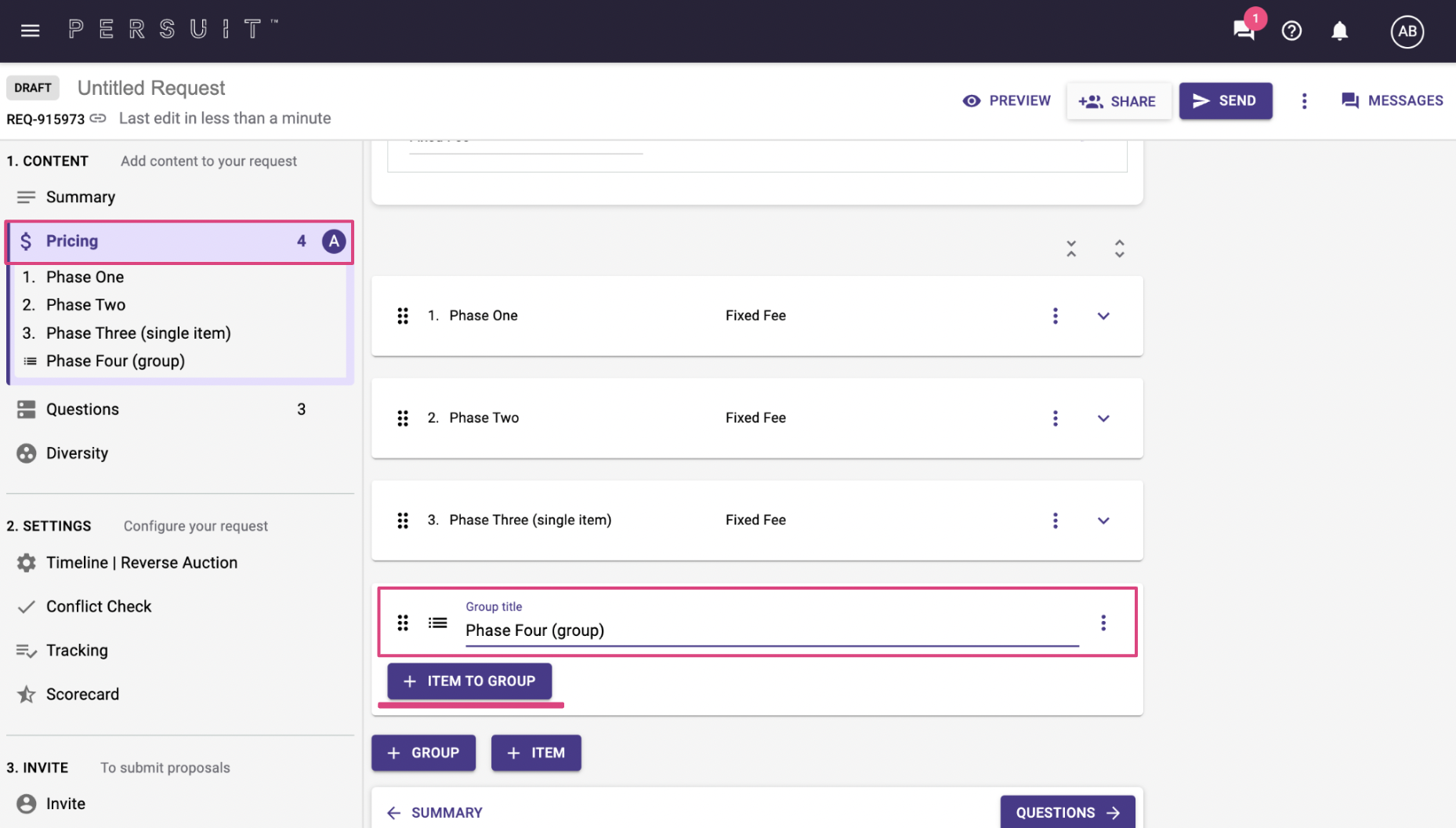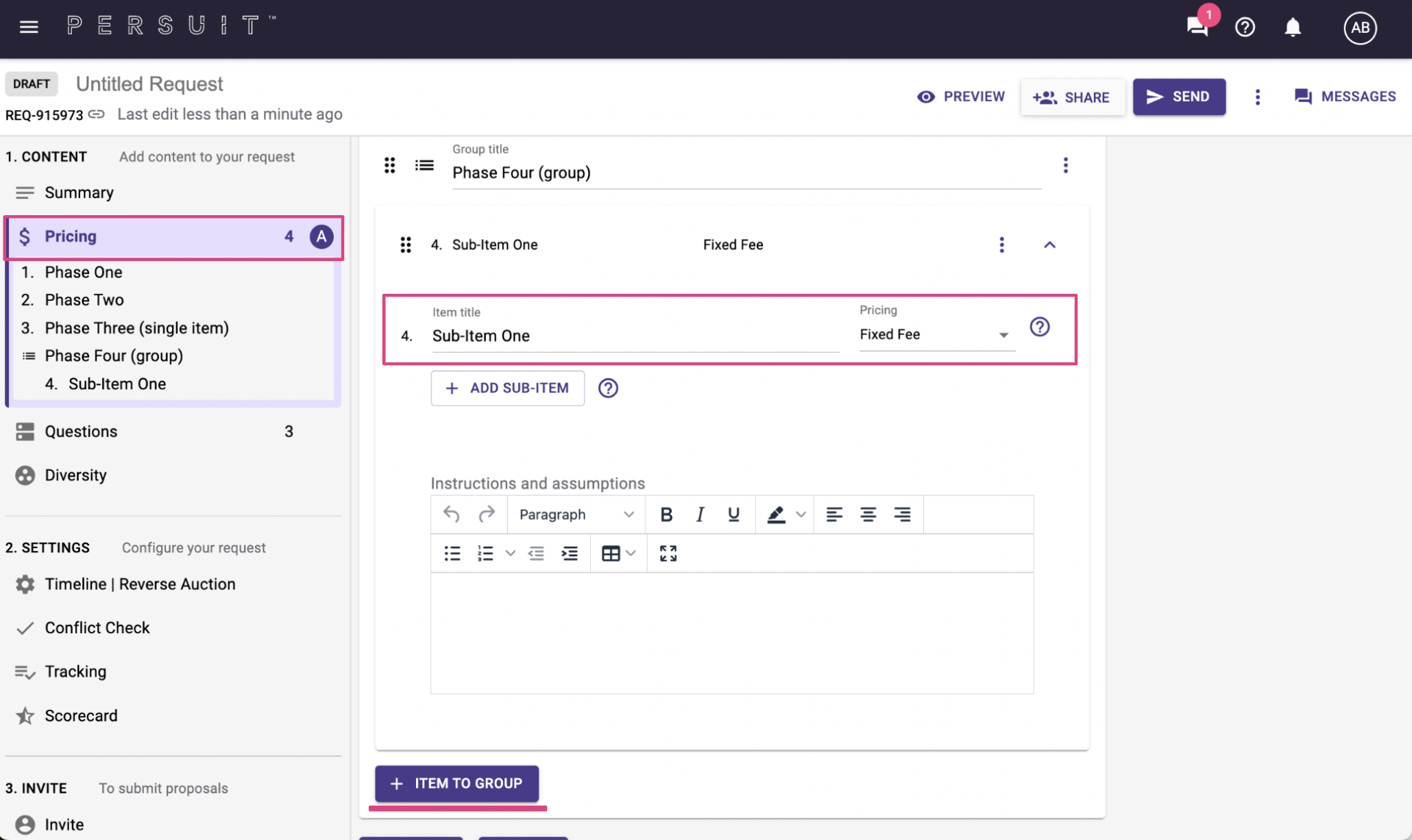 You can drag any existing item in or out of a group by holding down and dragging the 6-dot icon at the left of the Item title.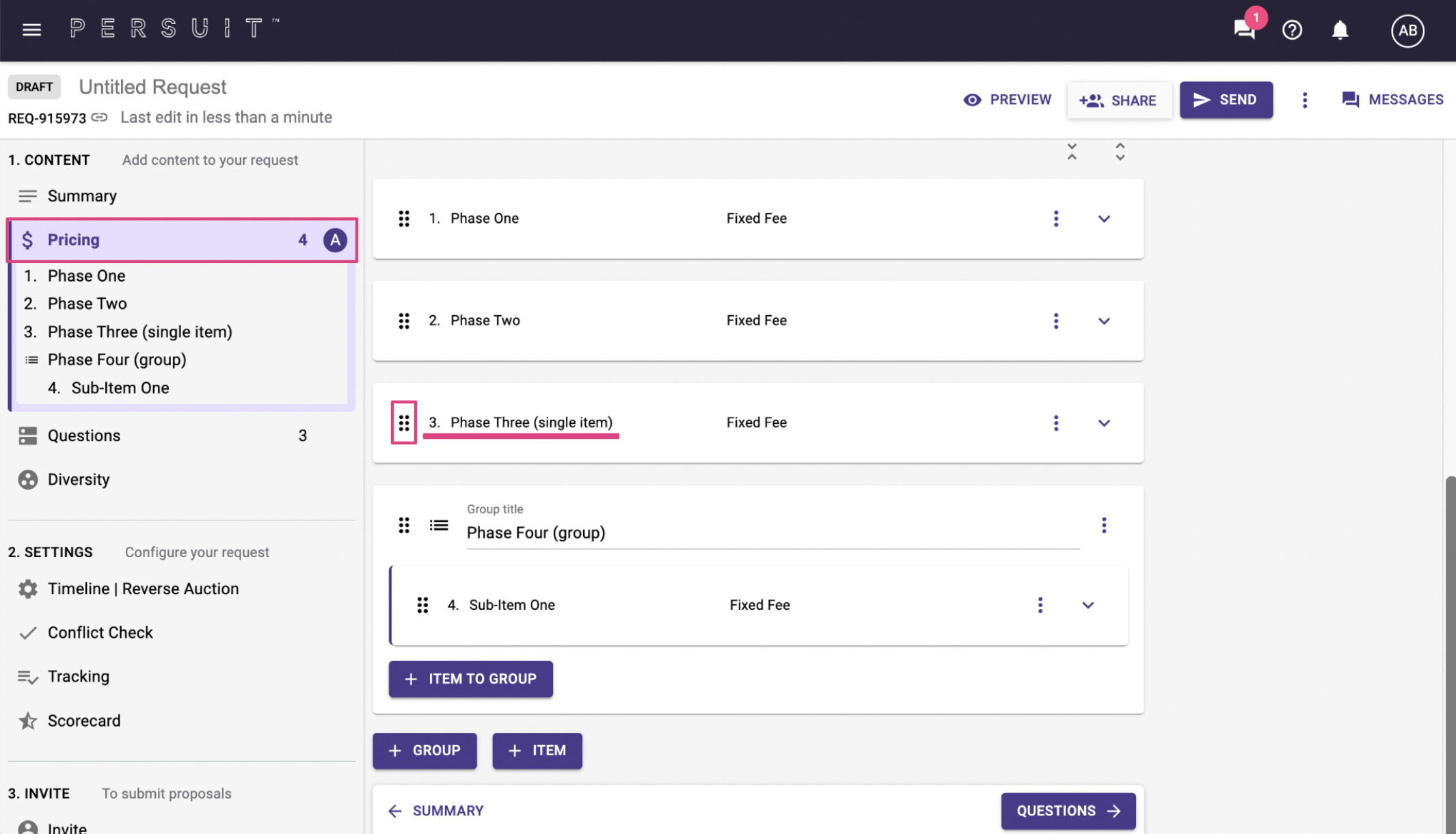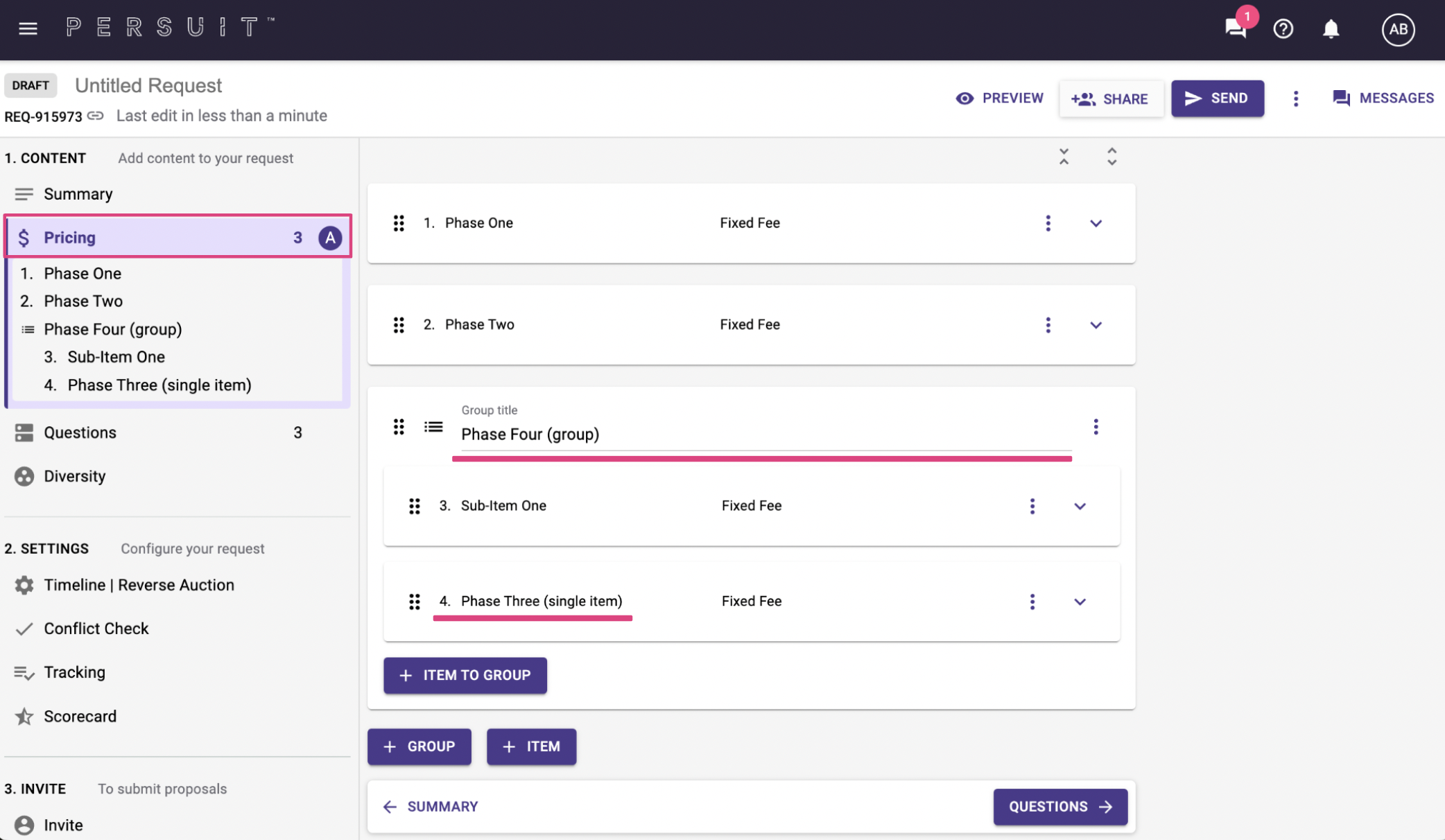 You can also use the 3-dot icon found at the right of the Item title to expand a menu where you can Move to a Group or Ungroup the relating item. From this menu, you'll also be able to delete or duplicate the item.
Move to a Group: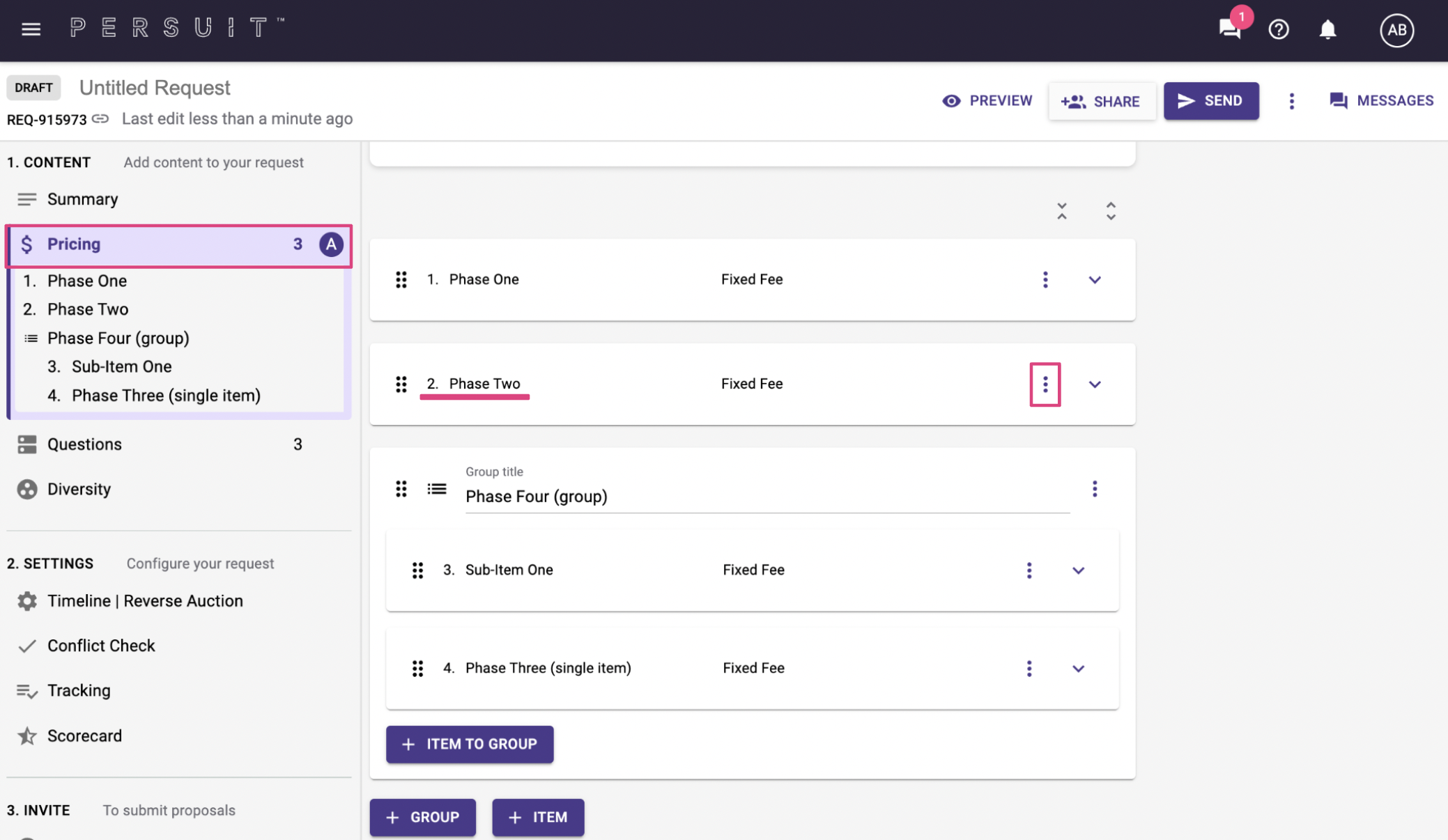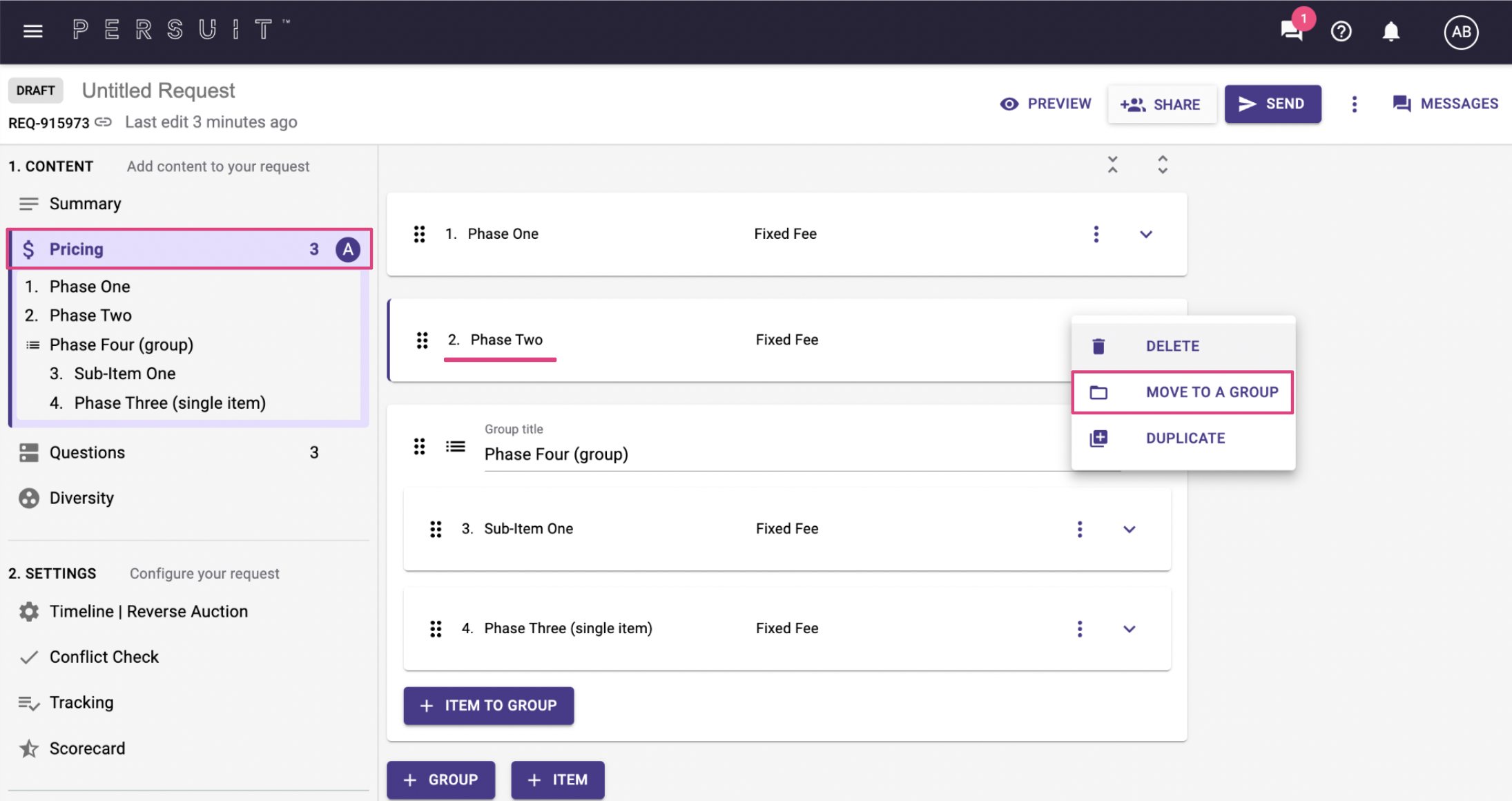 Ungroup: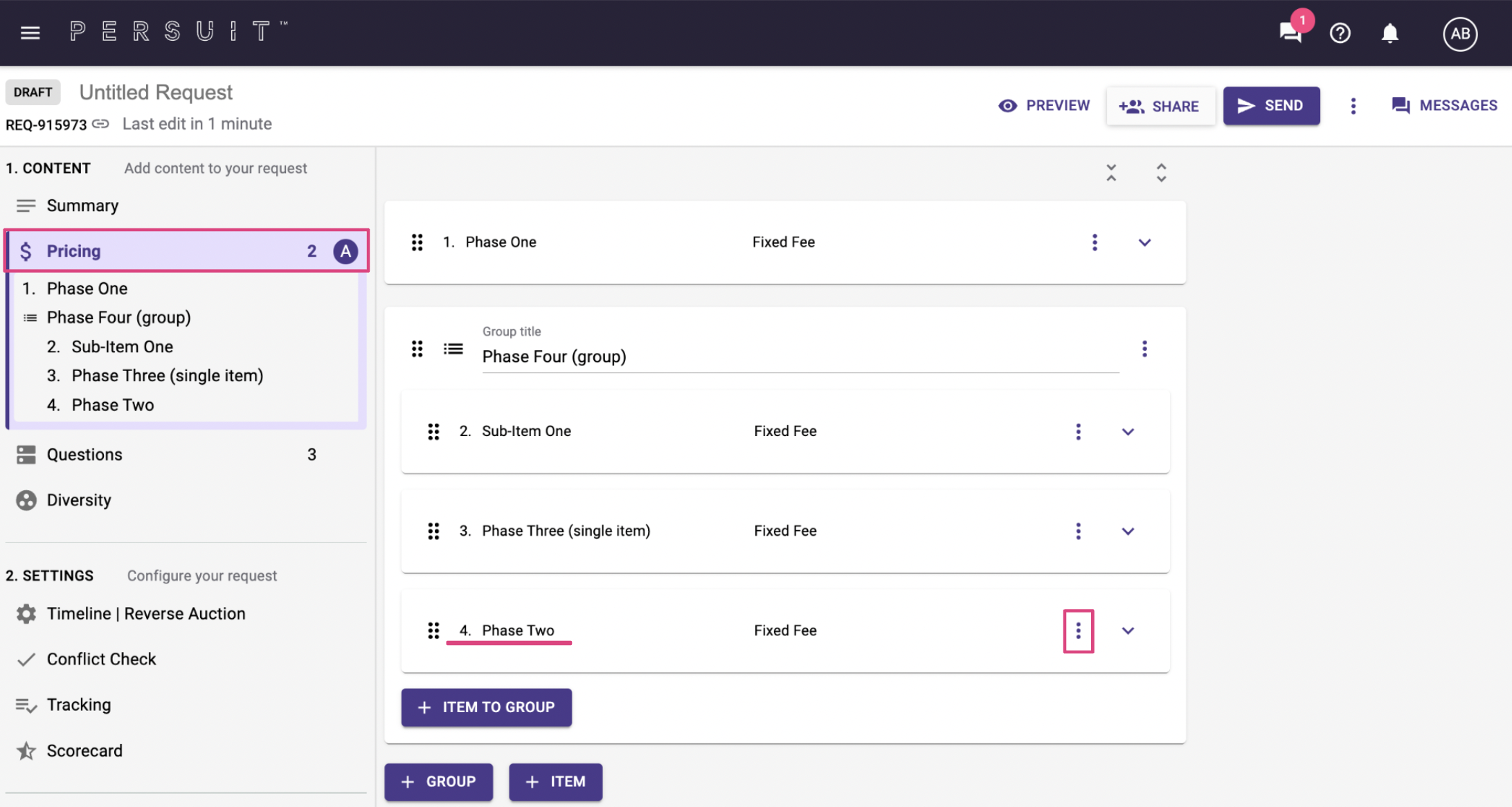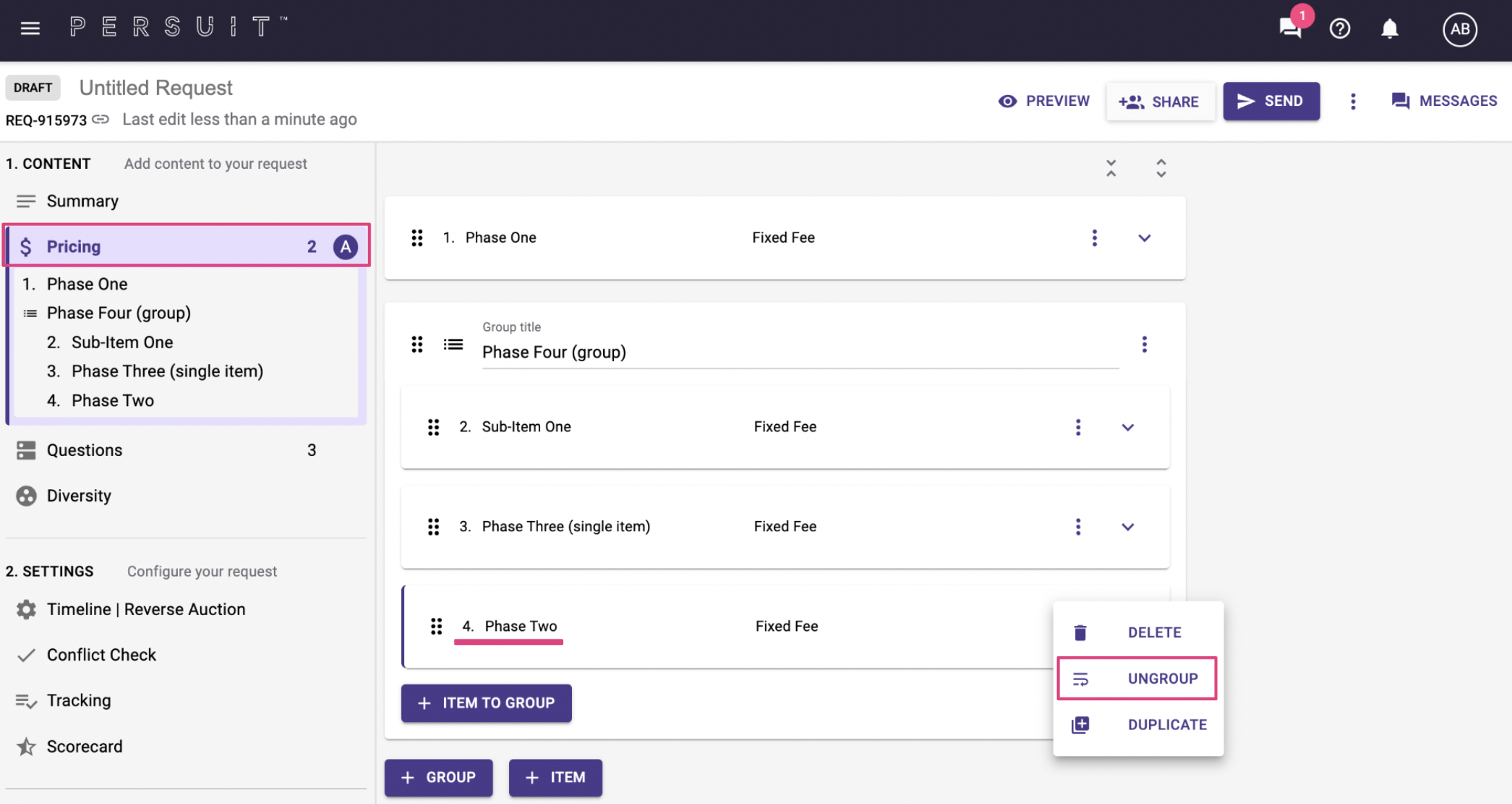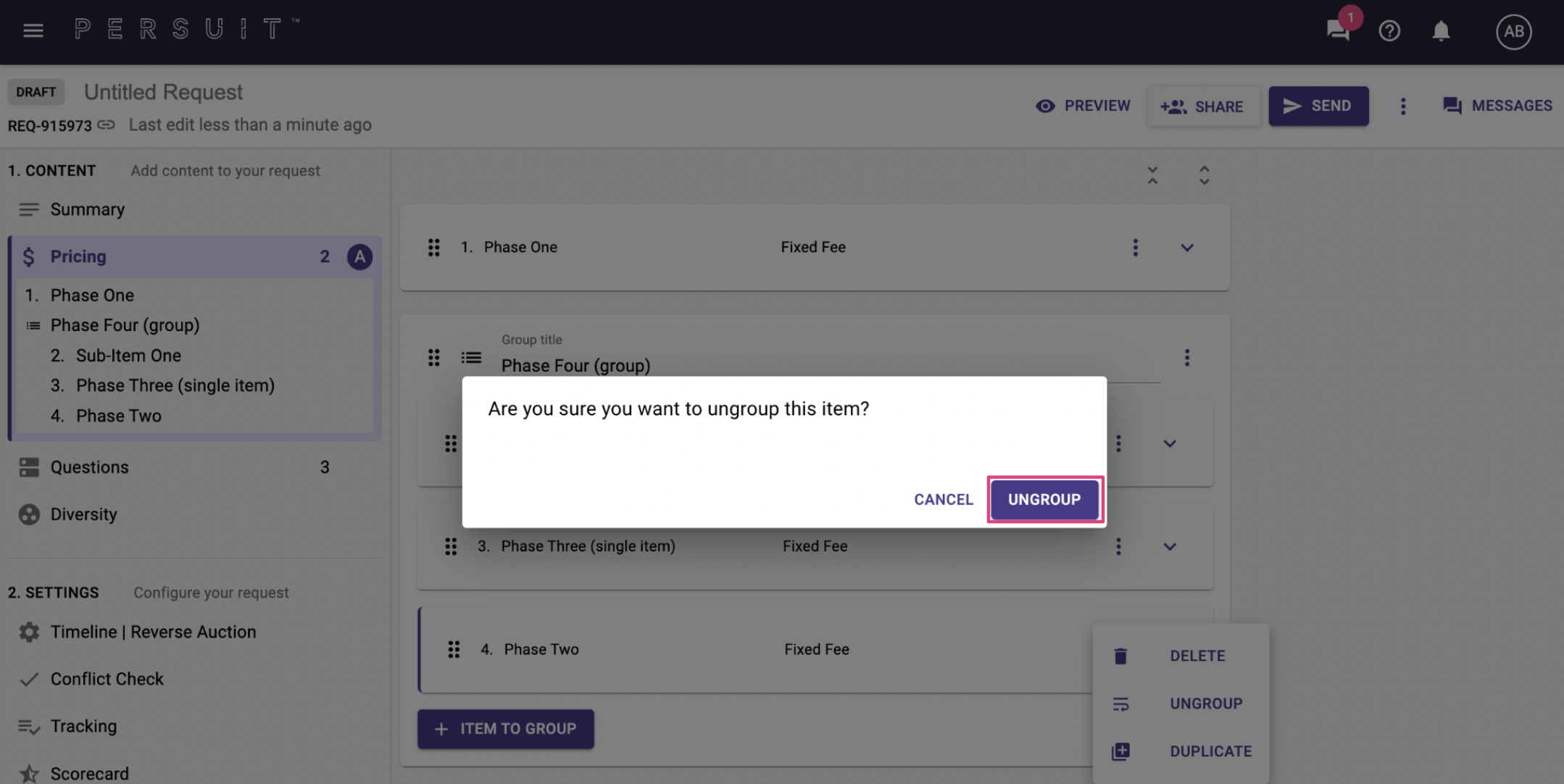 You can use the Preview feature found at the top navigation bar to view the layout of the phases, at any time, as you're building the request.