When a request is sent to a new firm user, a PERSUIT account is automatically created for them. They will receive two emails from notifcations@persuit.com which are generated by our platform.
The first email they receive will be the Welcome Email. This email contains an activation link to create their profile and set up their account.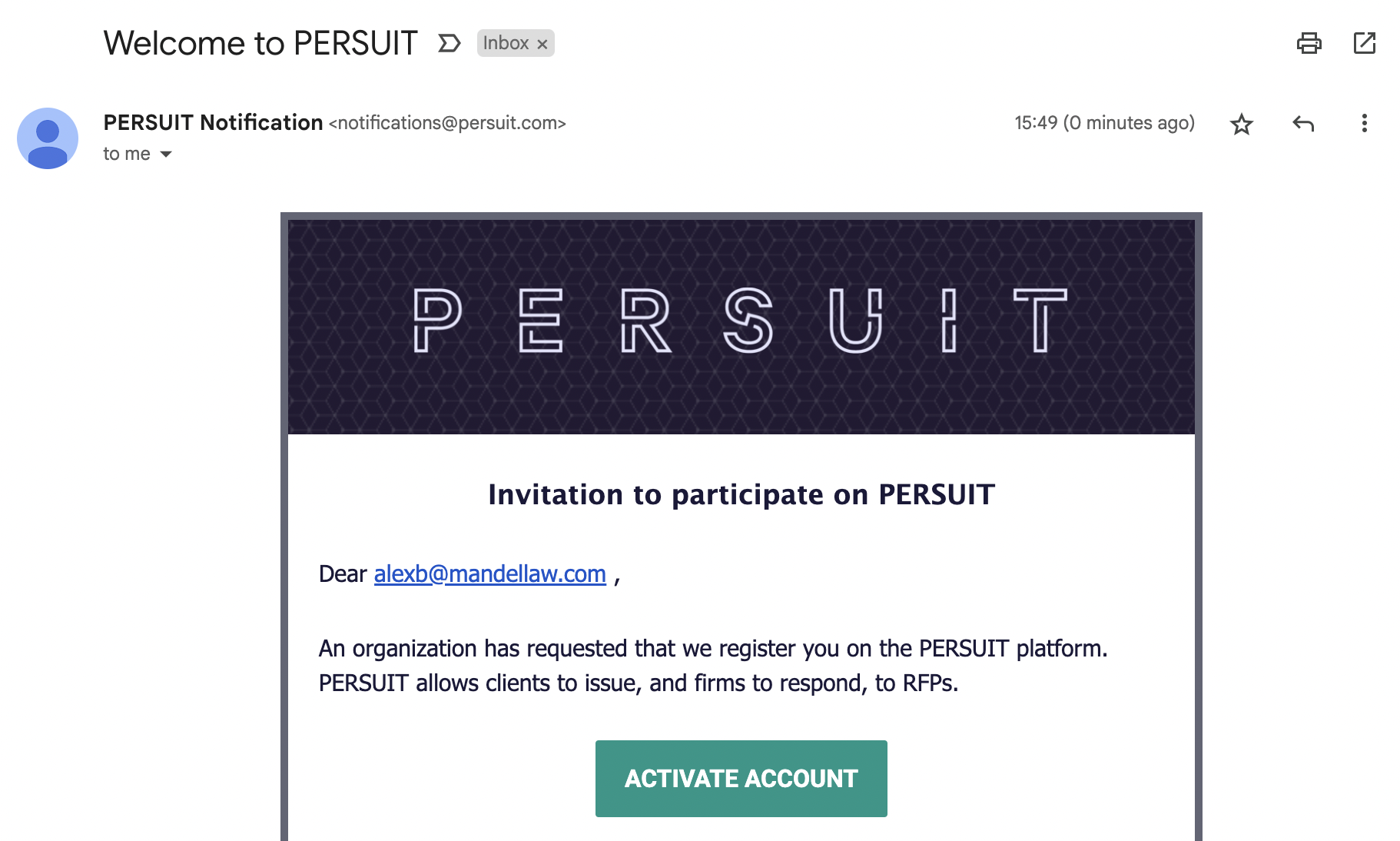 The second email is the Invitation Email which will include a link to the request they were invited to. It will also include a calendar invite for the request's proposal due date so they can easily add it to their calendars to help remind them of deadlines.
If the firm user has an existing account with PERSUIT, they will only receive the Invitation email - they will not receive the Welcome email again unless it's been requested.