PERSUIT Templates allow you to build requests quickly and efficiently. Our platform has an extensive library of pre-made templates spanning most practice areas created by our Client Success team and Legal Advisory team. You can also create your own templates for your team that follow your company guidelines to use. You will need to have Template Manager access in order to create and edit templates.
There are three ways to create your own template:
Create New,
Create by Copy, and
Create from Published Request.
Navigating to the Main Templates page:
On the PERSUIT homepage, click on the hamburger menu icon on the top left of the screen.

When the menu expands, click on the Manage Templates button. NOTE: If you can't find ' Manage Templates' you do not have template manager access. Please see end of this article for instructions on how to obtain Template Manager access).

In this screen, you will see two tabs - in this instance it's Acme Inc. and PERSUIT. 'Acme Inc.', a name placeholder for your company, tab will hold all the templates, whether unpublished or published, that you and your team has created. The PERSUIT tab holds all the templates created by our Legal Advisory team.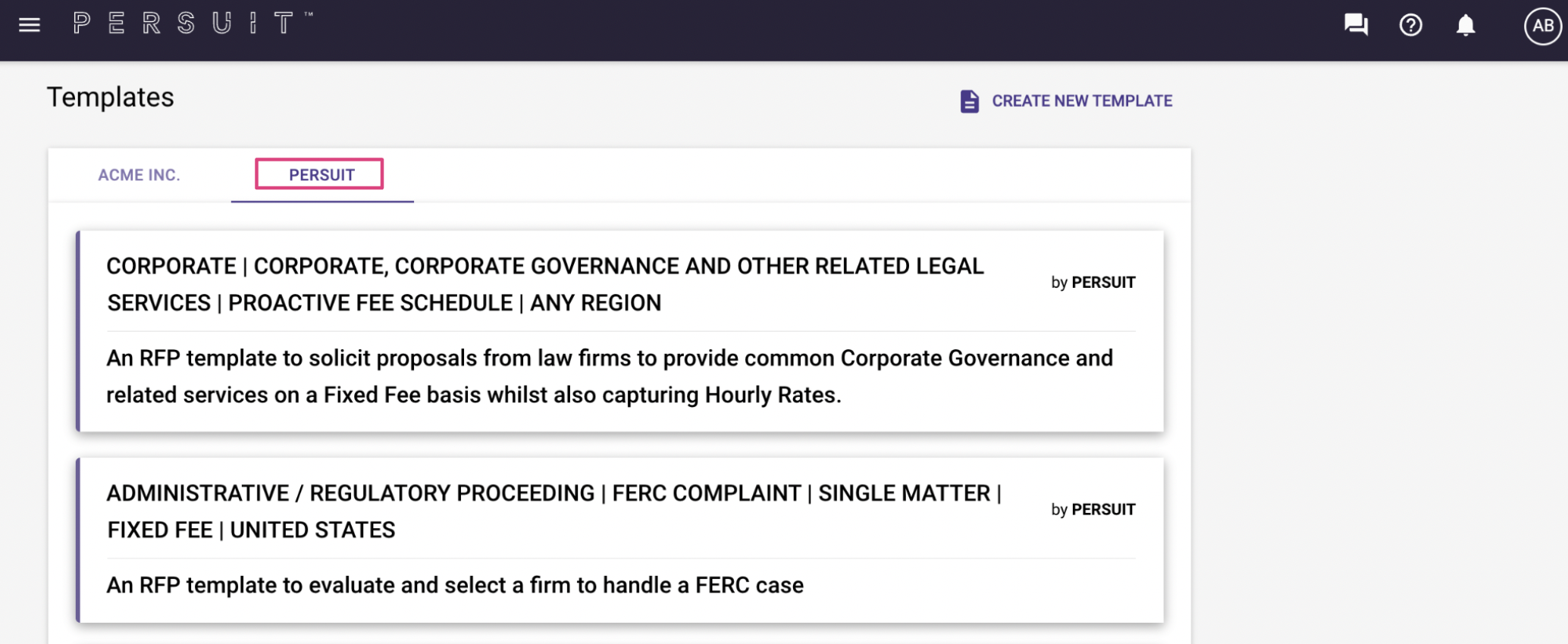 1. Creating a New Template
In this Templates page, click on Create New Template.

Most of the template creation process is similar to creating a request. In the template drafting page, you can fill out the content sections and auction settings with the specifics you'd like your template to have. The main difference is the Template Details section. The Template Details section includes a description and three mandatory tagging fields to be filled out before publishing the template.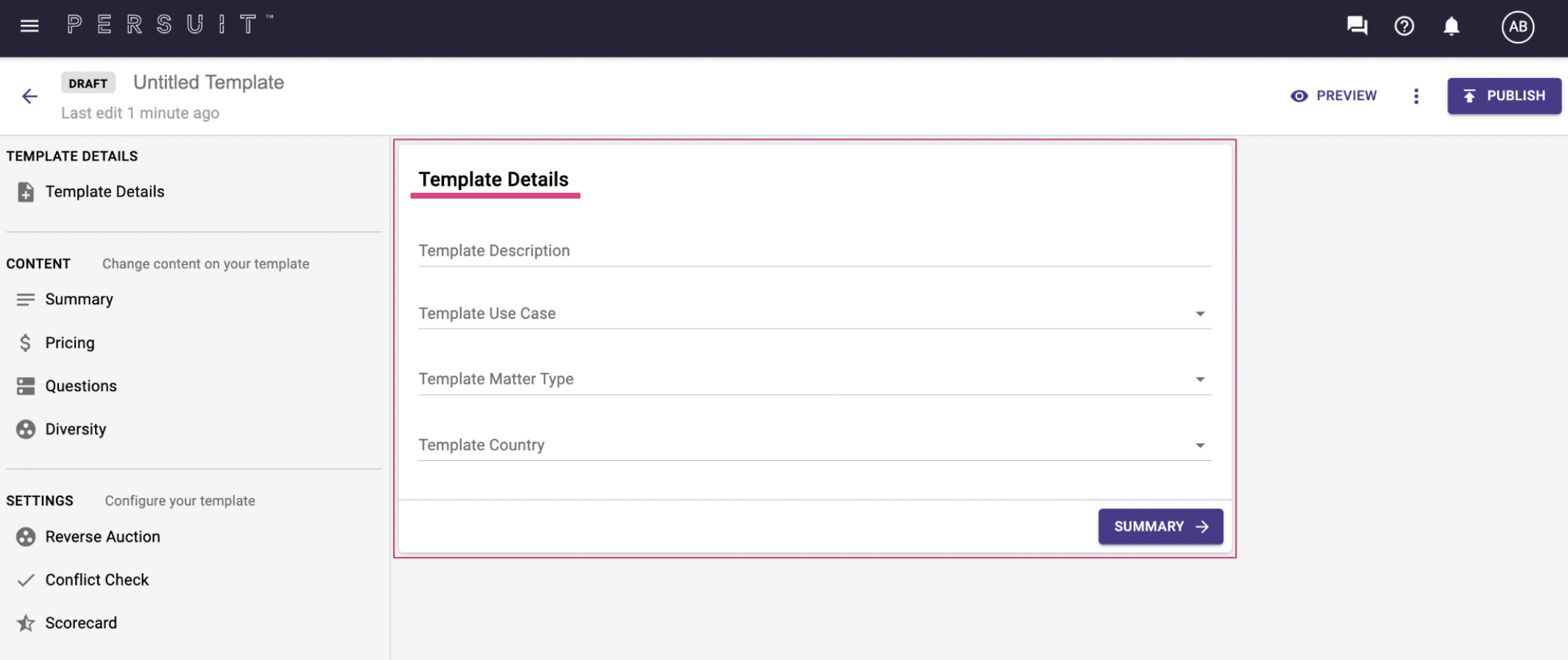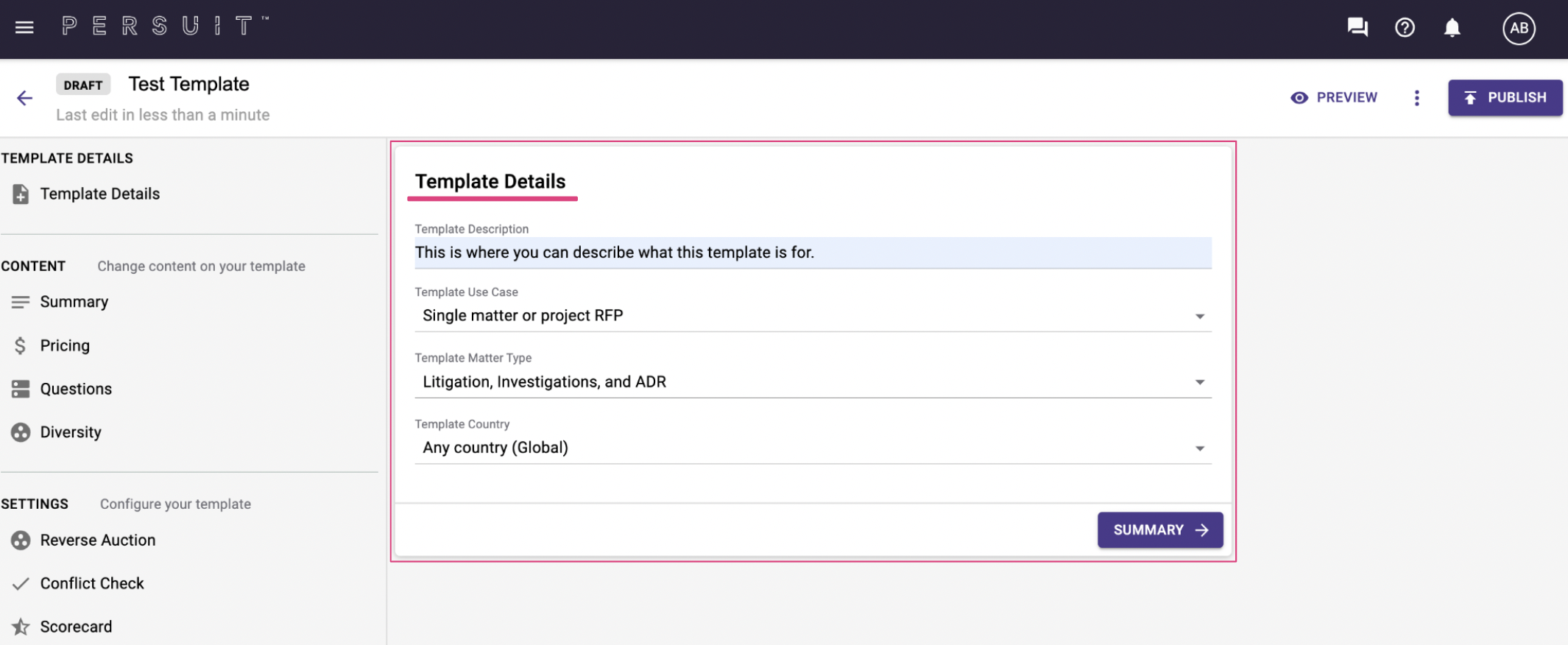 When you've finished creating your template, click on Publish. A pop-up will expand and after you've reviewed your decision, click Publish again to confirm and complete the process.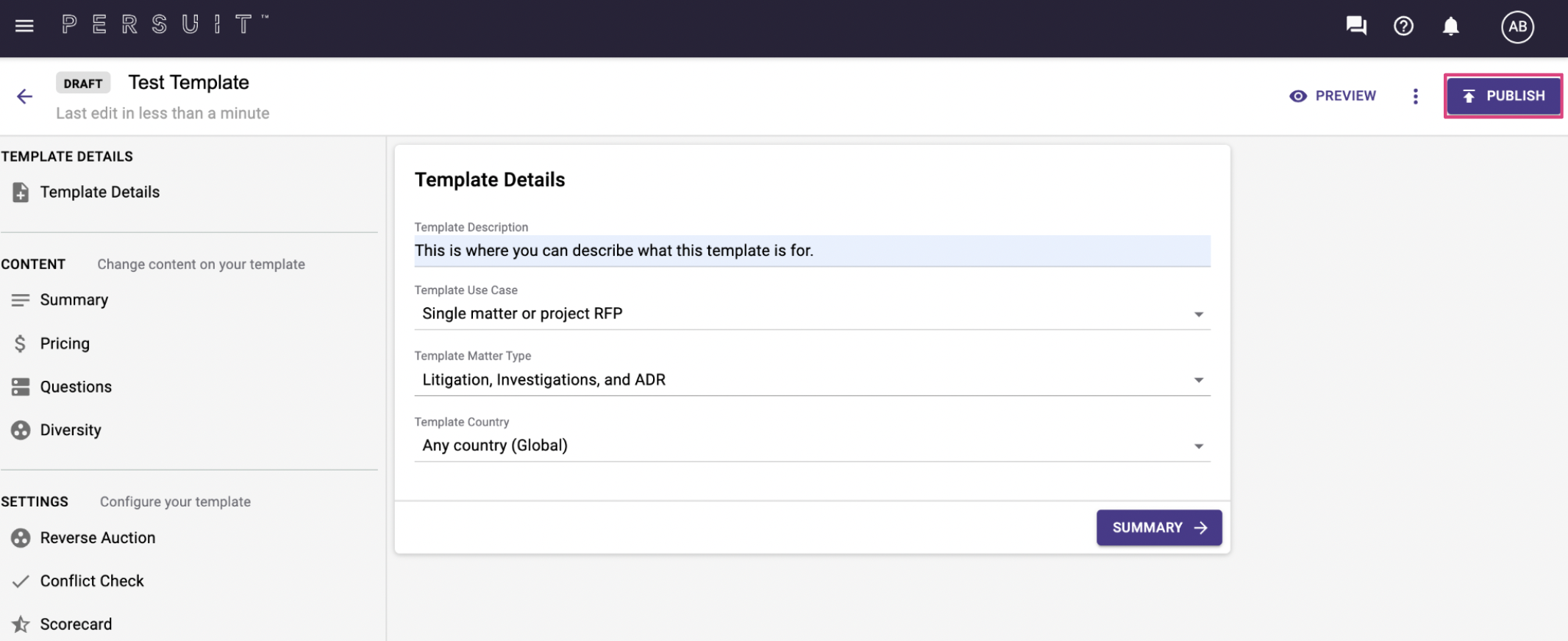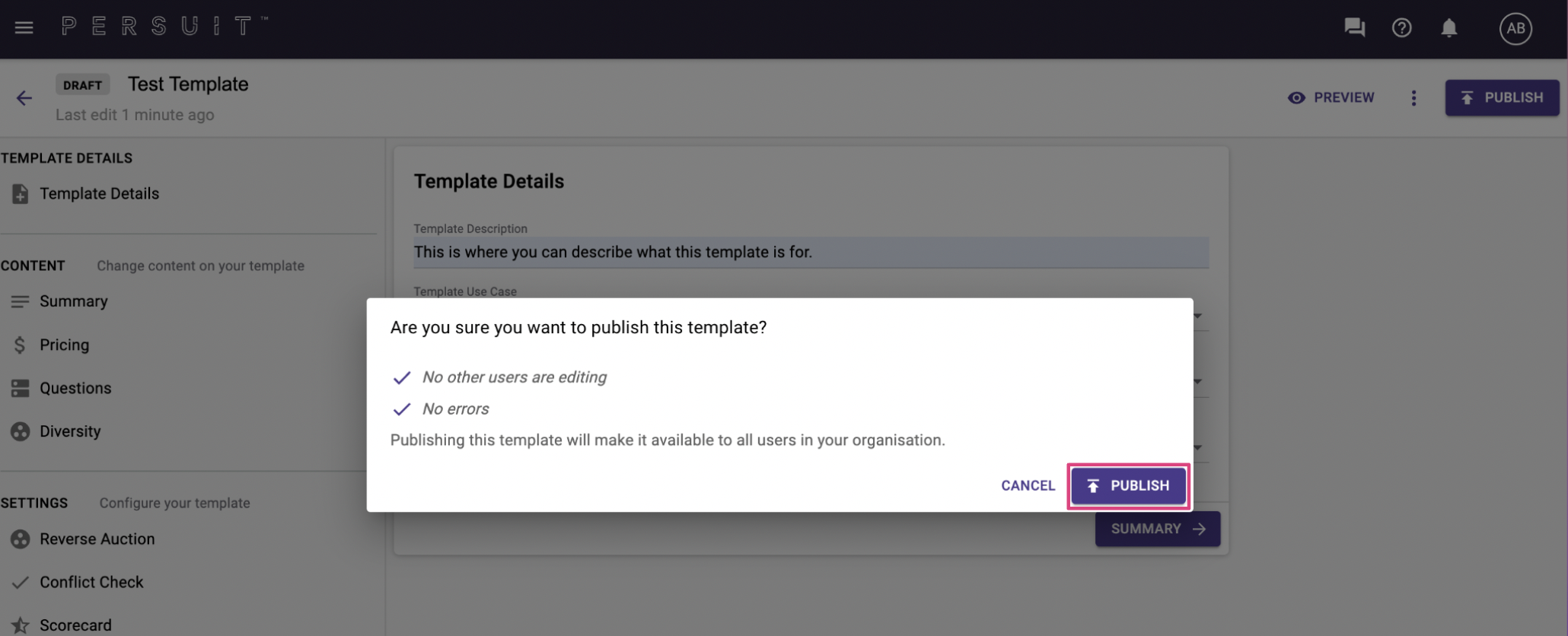 You can then find your published template in the main Templates page list.
2. Creating a Template by Copy
The second way to create a template is to copy an existing template. You can copy any template that's already been created, whether a company template or a pre-made PERSUIT template. This is useful if you find a template you want to use but want to edit a few details to make it more appropriate for your matter type.
Within the main template page, click on the template you'd like to copy.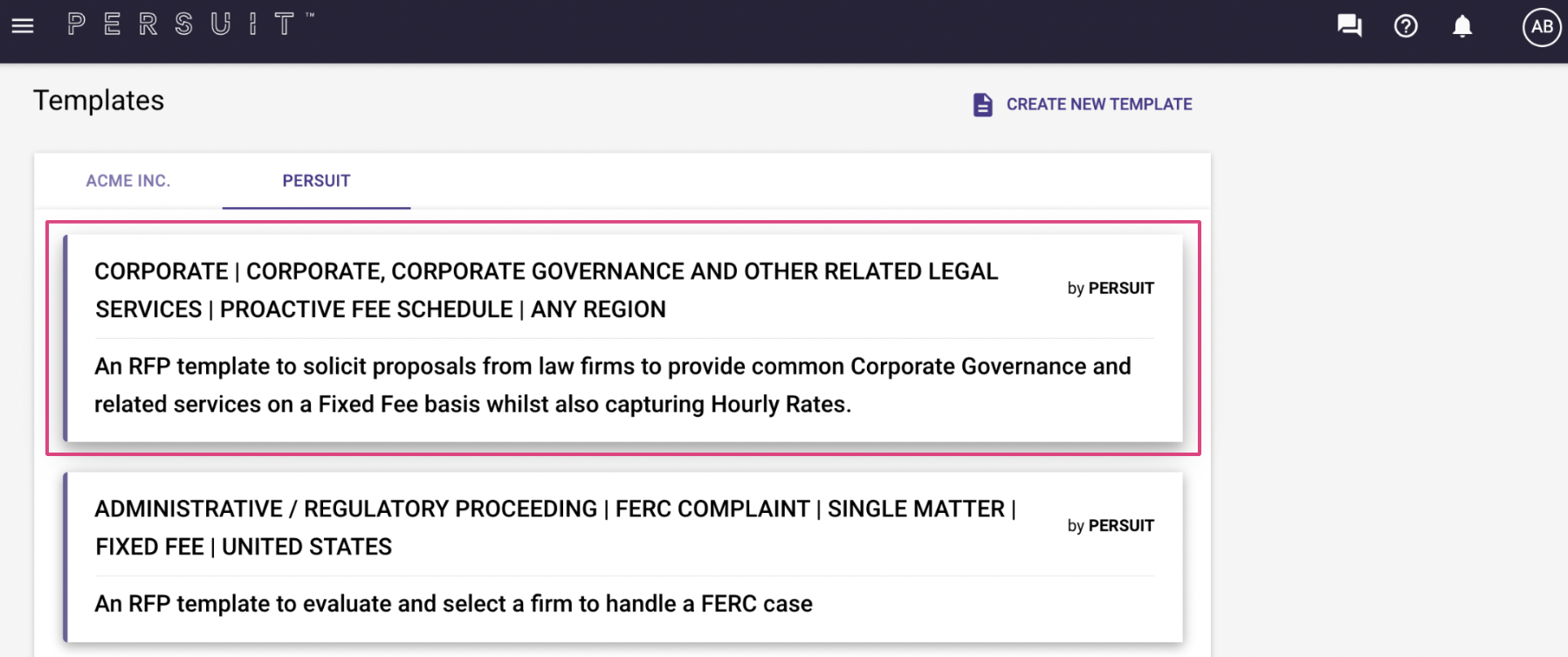 Click on the Copy button at the top right of the template. You can review your decision before pressing Copy again in the pop-up to confirm.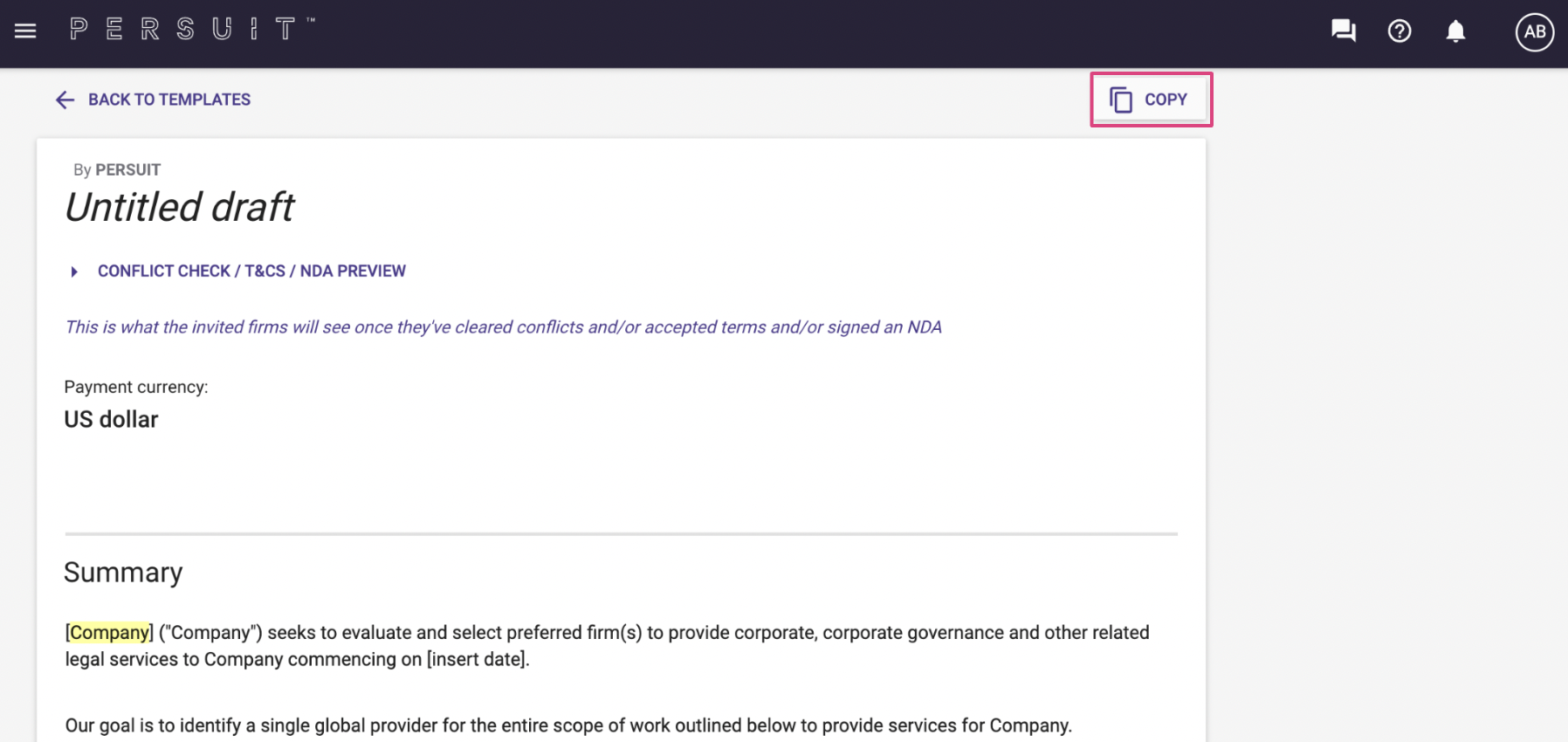 It will take you directly to the template drafting page where you can edit the sections or settings you'd like to modify. Once done modifying the template, you can click on Publish. After confirming your decision by clicking Publish again in the pop-up, you'll find your template your company's template tab.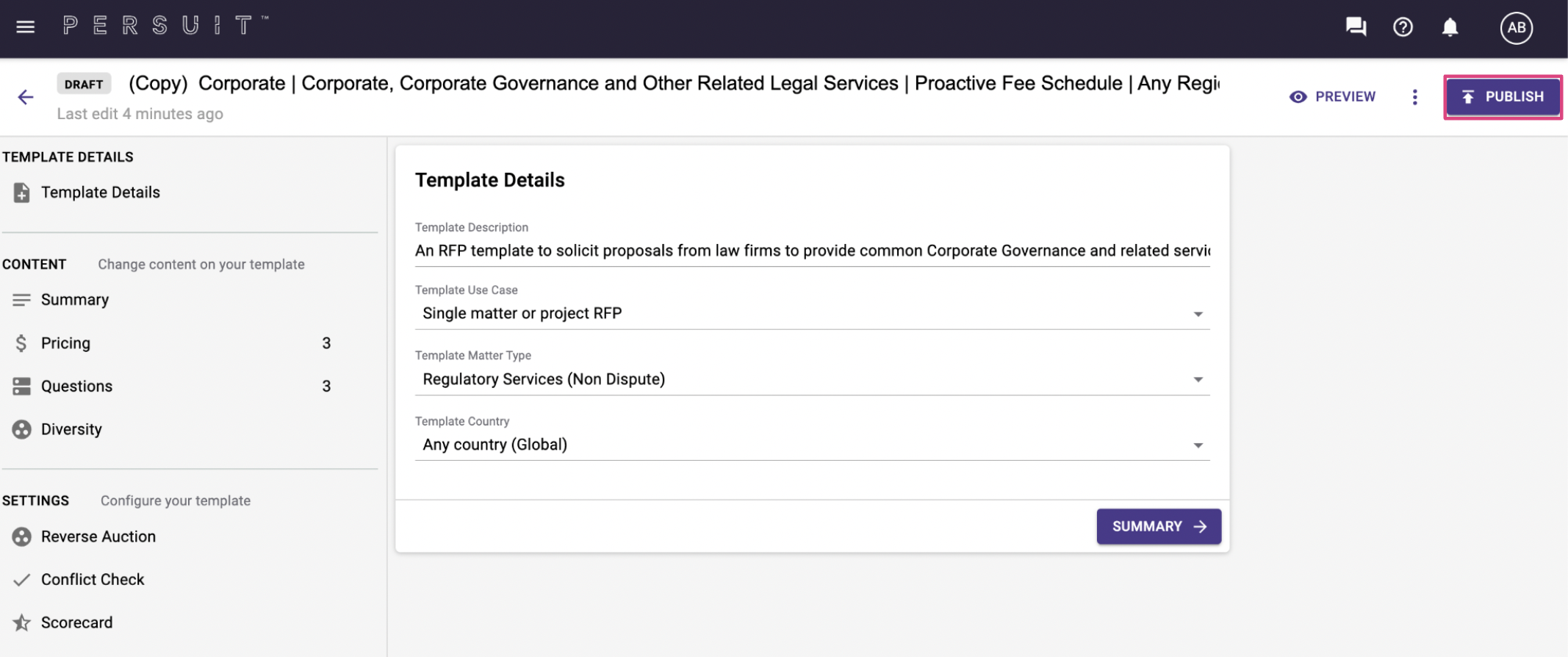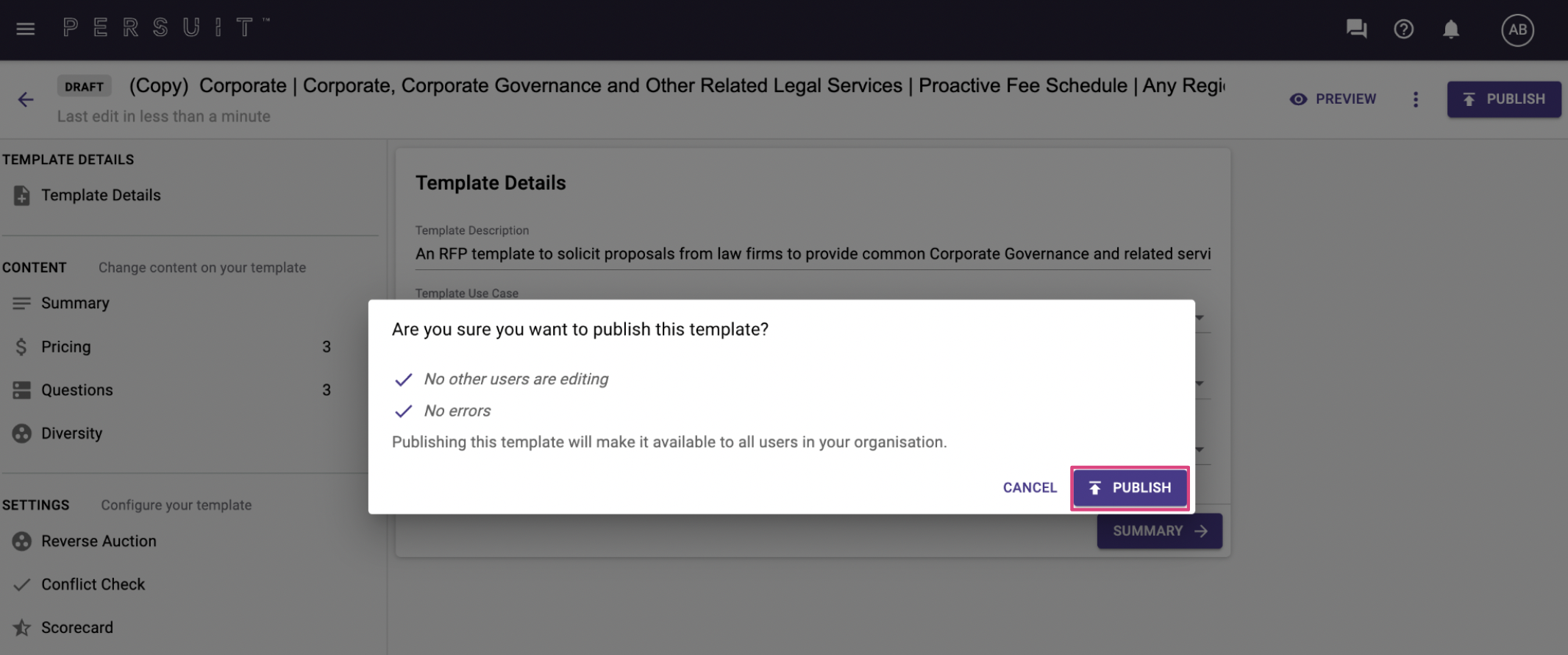 3. Creating from Published Request
The last way to create a template would be through a published request. This means the request would need to be in any of these three stages: Open to Proposal, Evaluating or the Completed stage.
When you are in the request, click on the vertical ellipses found at the top right and select the Create Template button once it expands. After you review your decision, click Create.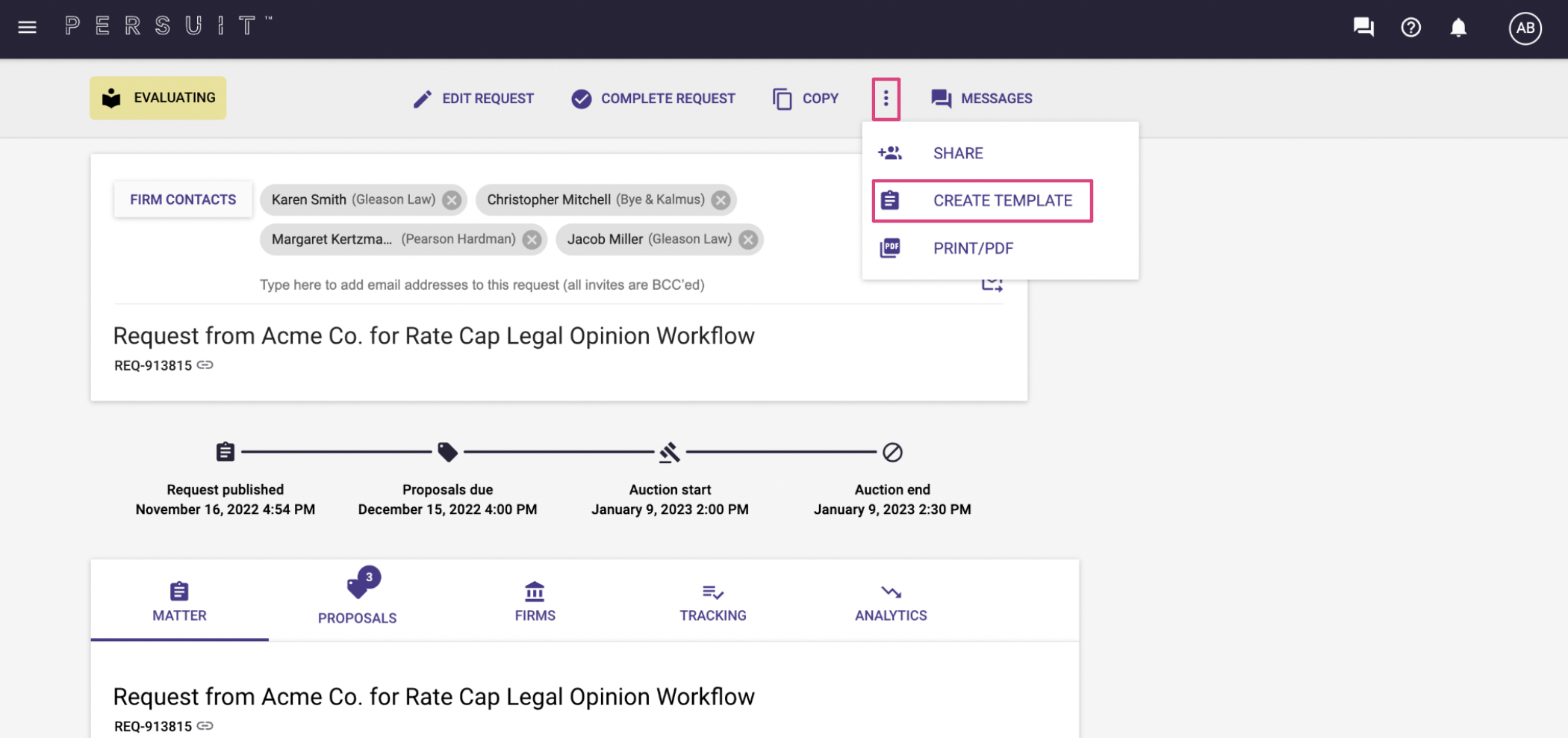 It will take you to the template drafting page where you can fill and modify the necessary sections. Please note this will be a direct copy of the past request so please ensure you remove any matter specific details.
Once you have edited the request to make it a template, you can then Publish your request. You will find the published request in the main Templates page.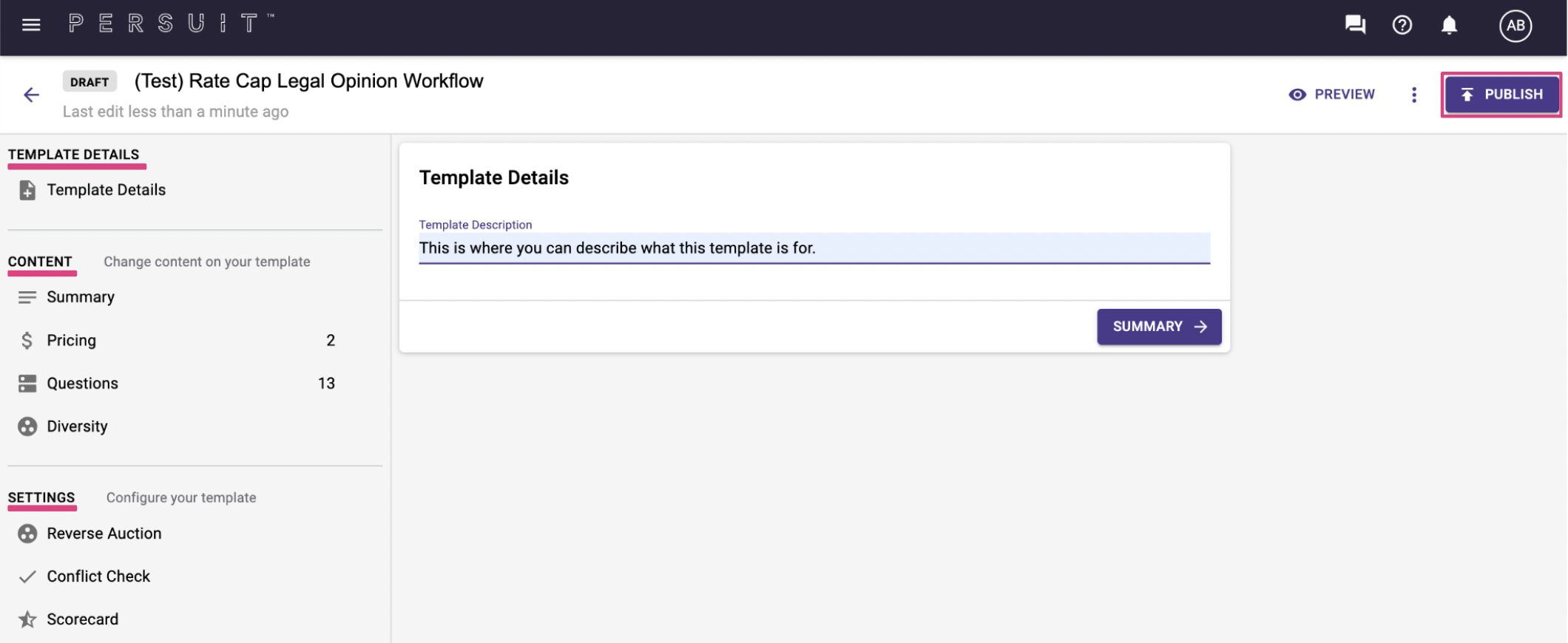 Template Manager Access
While everyone who has a PERSUIT account can use ready-made templates to help them create a request, only those with Template Manager access can create and edit these templates.
If you would like to gain Template Manager access for your team, email our Support team (support@persuit.com) at any time and they will be able to set it up for you.
You can check your permissions access under Your Roles in your profile icon.