At the bottom of our email notifications, you will find the option to Manage Email Preferences.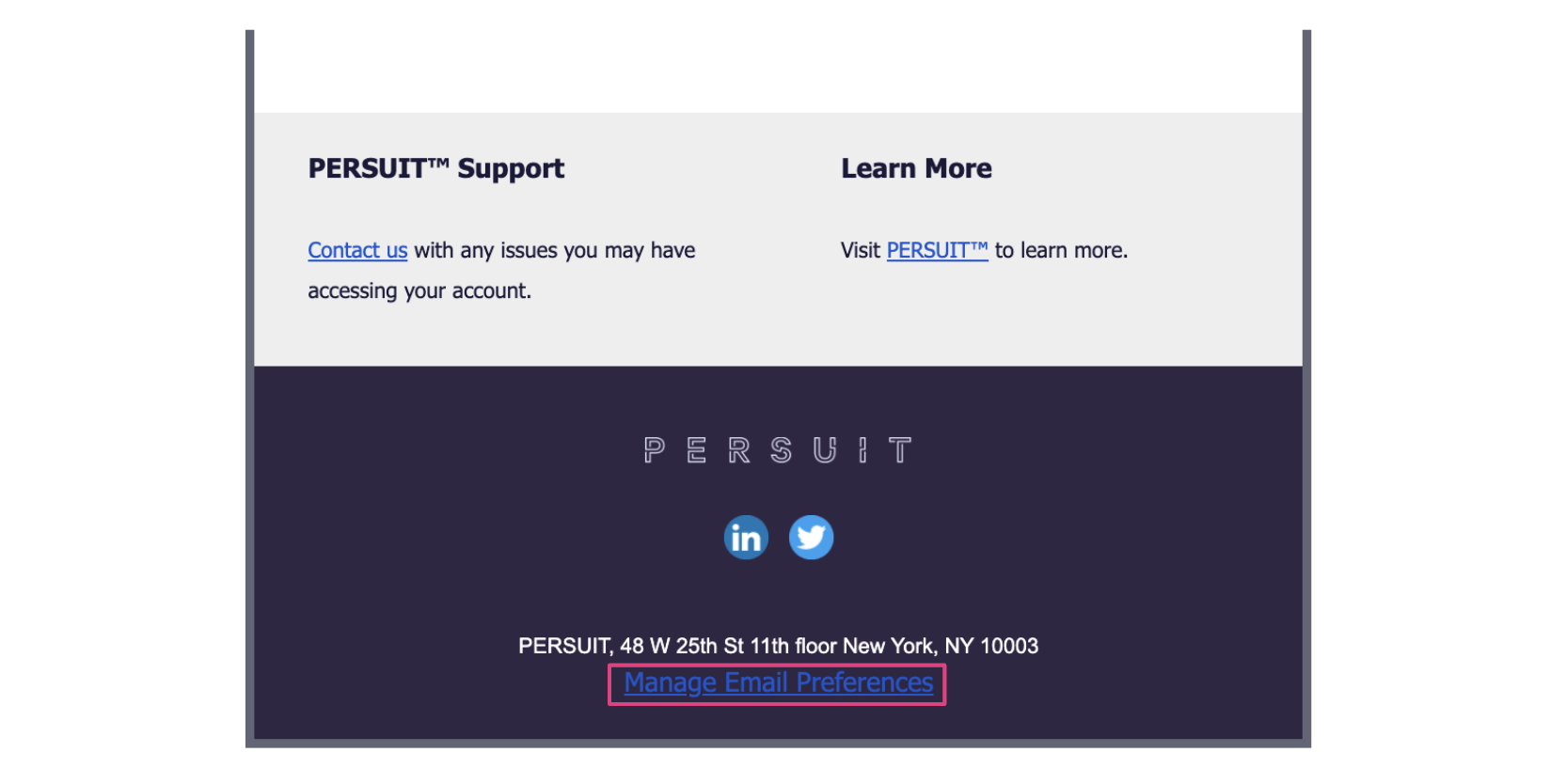 Once you click on it, you will automatically be taken to the Opt-Out Preferences List. This is where you can view all our email lists from and customize which emails you'd like to receive.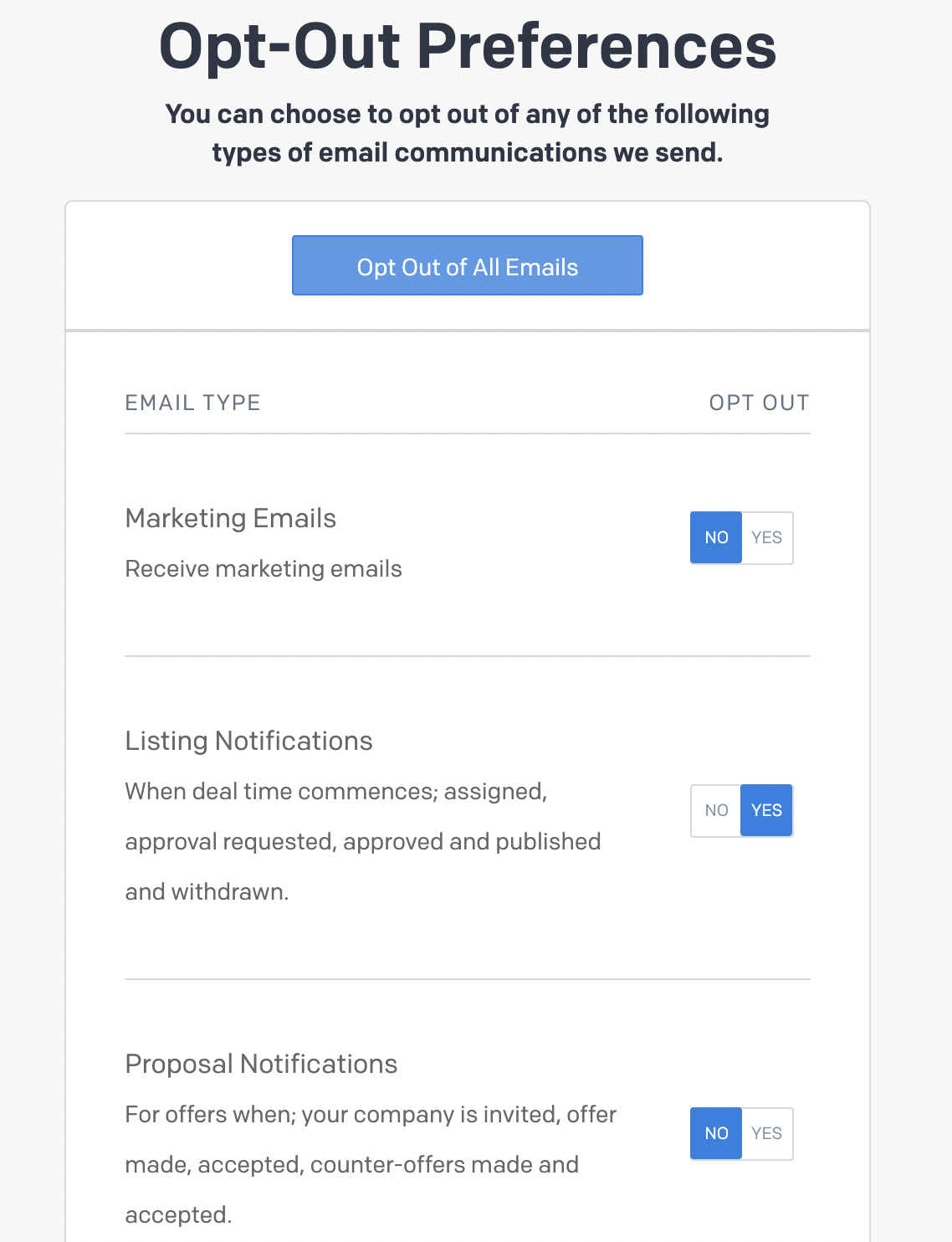 Press Save Preferences to confirm the chosen selections.