The pricing section within an RFP will most likely have several phases laid out by the Client. If you are unable to provide the service, whether due to location or subject matter, the PERSUIT platform has the ability to communicate to the Client that those specific phases are out of your scope while still allowing you to participate in the RFP. This is possible with our Exclude from Scope option.
To use the Exclude from Scope option, begin in the Pricing section within the Edit Proposal page.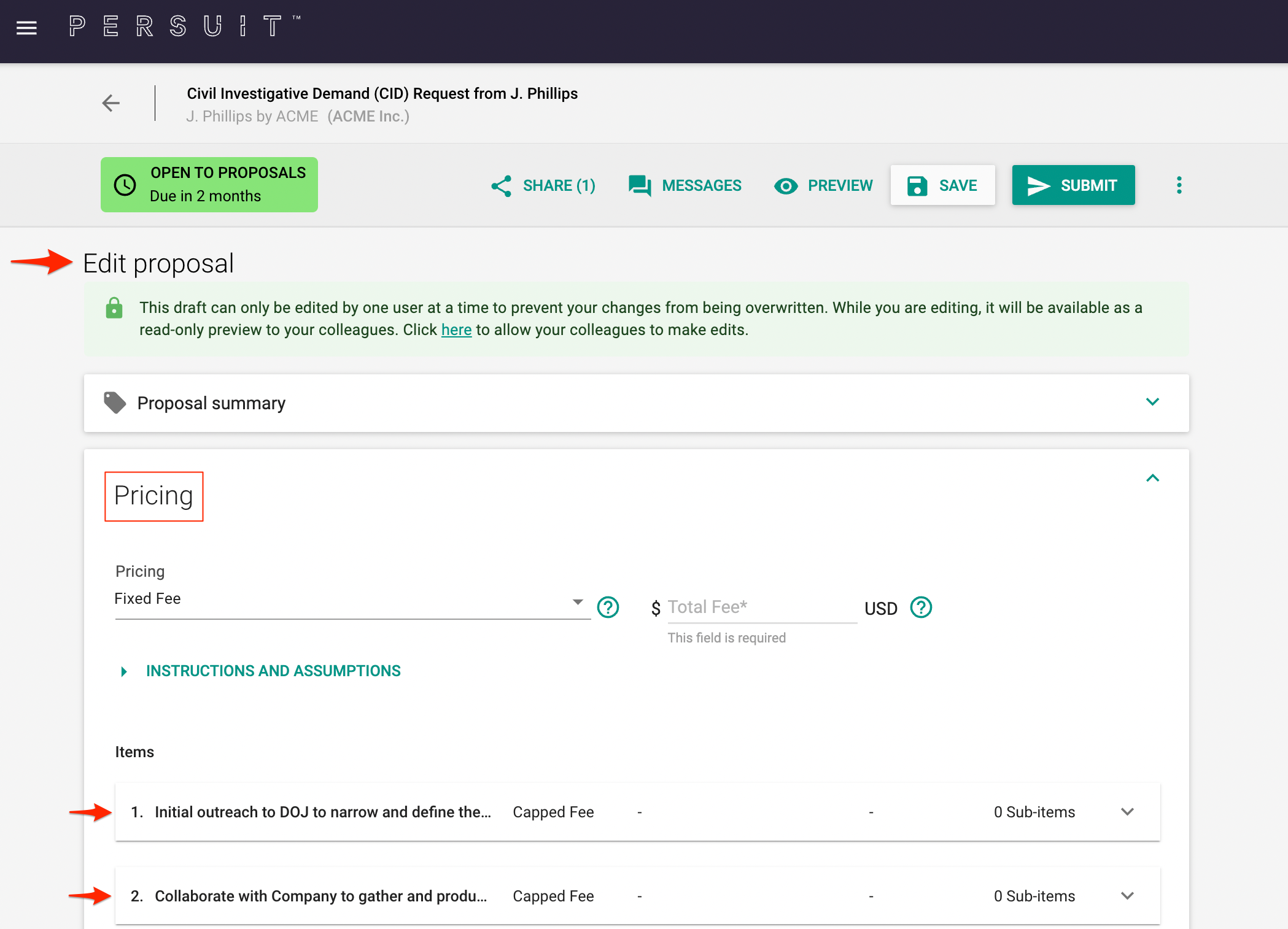 After expanding a certain phase/line item, you will find the Exclude from Scope toggle at the bottom left. This toggle option only applies to the specific phase currently expanded. To use on other phases, you will need to toggle the Exclude from Scope for each phase. At the moment, this cannot be used at the sub-item level within a phase or at the Group level, only for the specific item as a whole.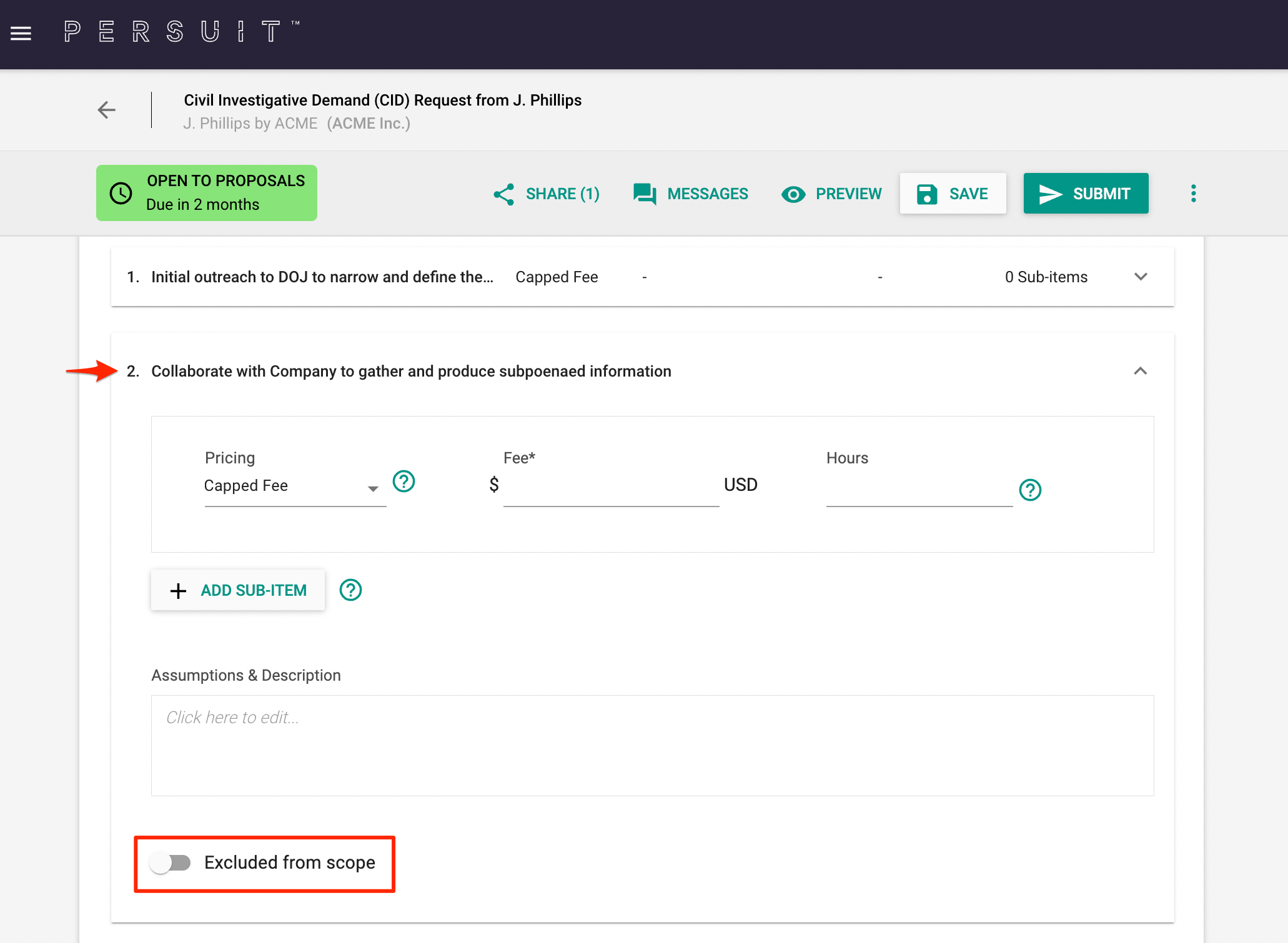 You will know the Exclude from Scope option is turned on when the toggle has turned green, the pricing input field has disappeared and you see the text: "This item has been excluded from scope."