PERSUIT offers three different Auction Types to help you strategize and best position yourself for success. Our platform allows you to change the Auction Type even after a Request has been published and through the end of the auction.
To change the Auction type, start by clicking Edit Request found at the top of the navigation bar.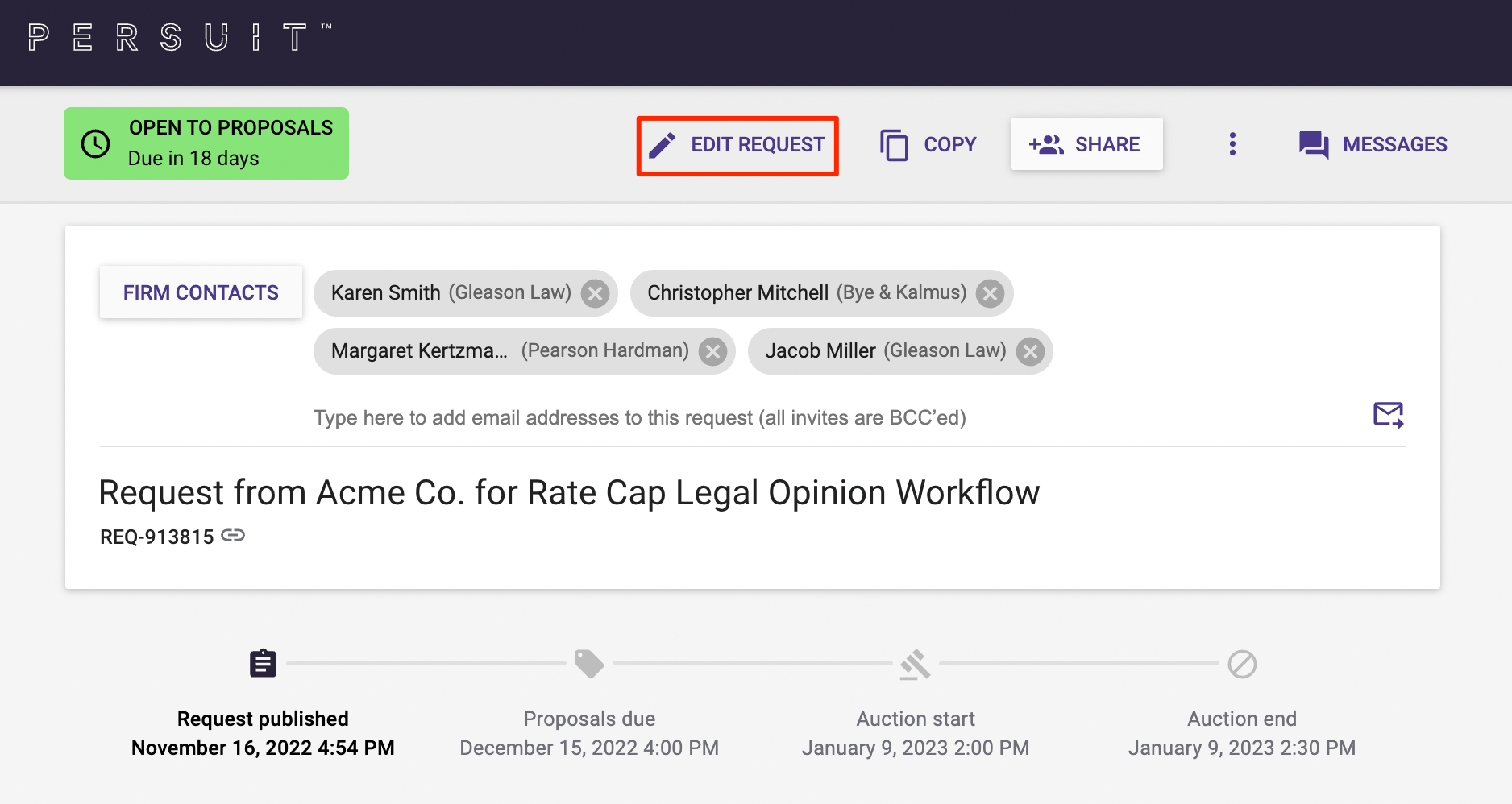 When the Edit Request pop-up expands, you will find the option to Change Auction Type.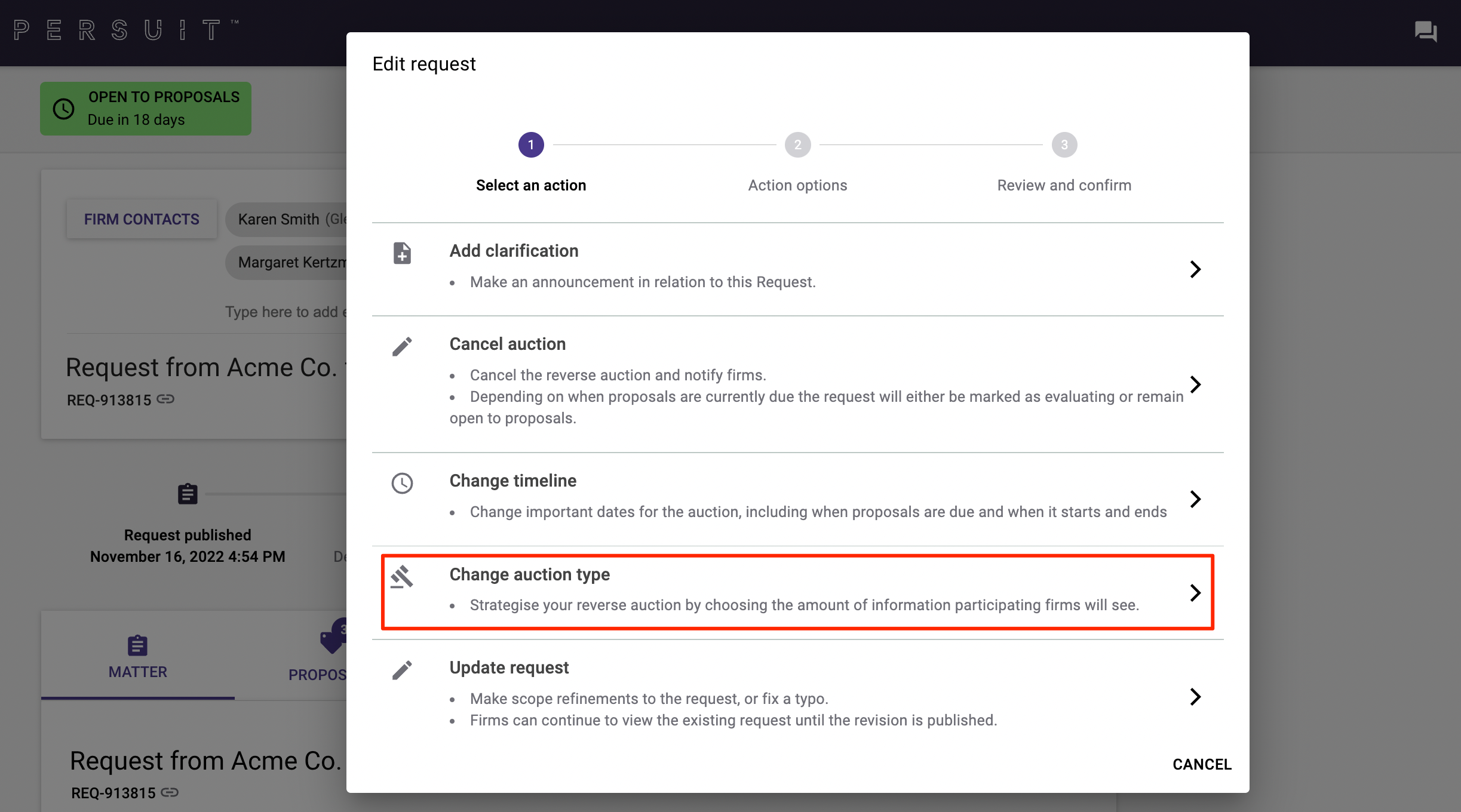 After choosing the Change Auction Type option, you will be able to choose between our three auction types: Price Ranking Only, Price Ranking and Lowest Bid, and Price Ranking and Each Competitor Firm's Current Bid.
The option that is grayed out is the current designated Auction type. When you've made a selection, you will be taken to a Review and Confirm screen to finalize the process.