Whether you want to adjust the amount of time Firms have to submit their proposals or reschedule the Reverse Auction, changes to a RFP timeline can be made easily in the PERSUIT platform even after the Request has been published.
The proposal due date cannot be changed once it has passed, and the auction time cannot be changed once it starts.
To revise the RFPs timeline, start by clicking Edit Request found at the top navigation bar.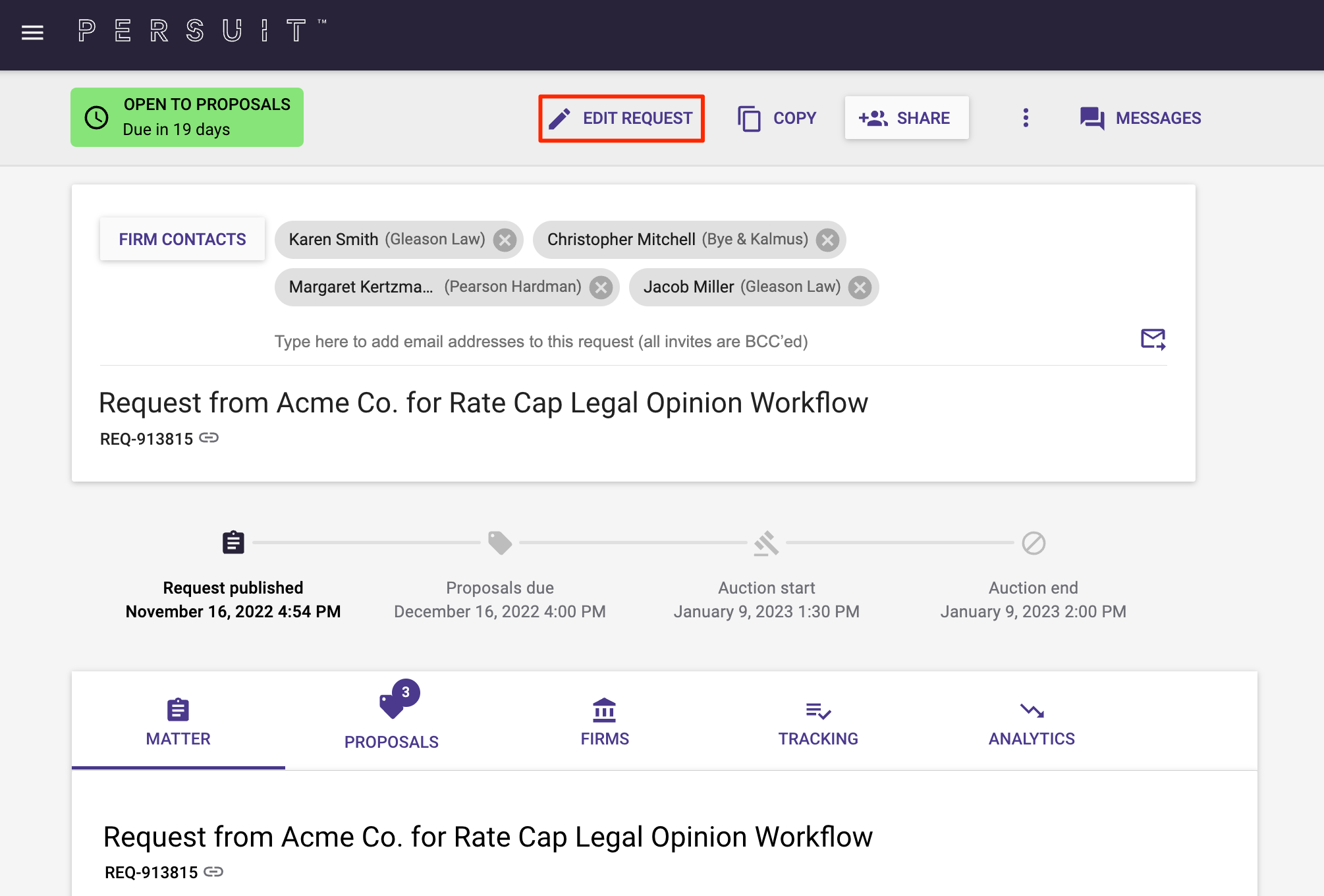 When the Edit Request pop-up expands, you will find the option to Change Timeline.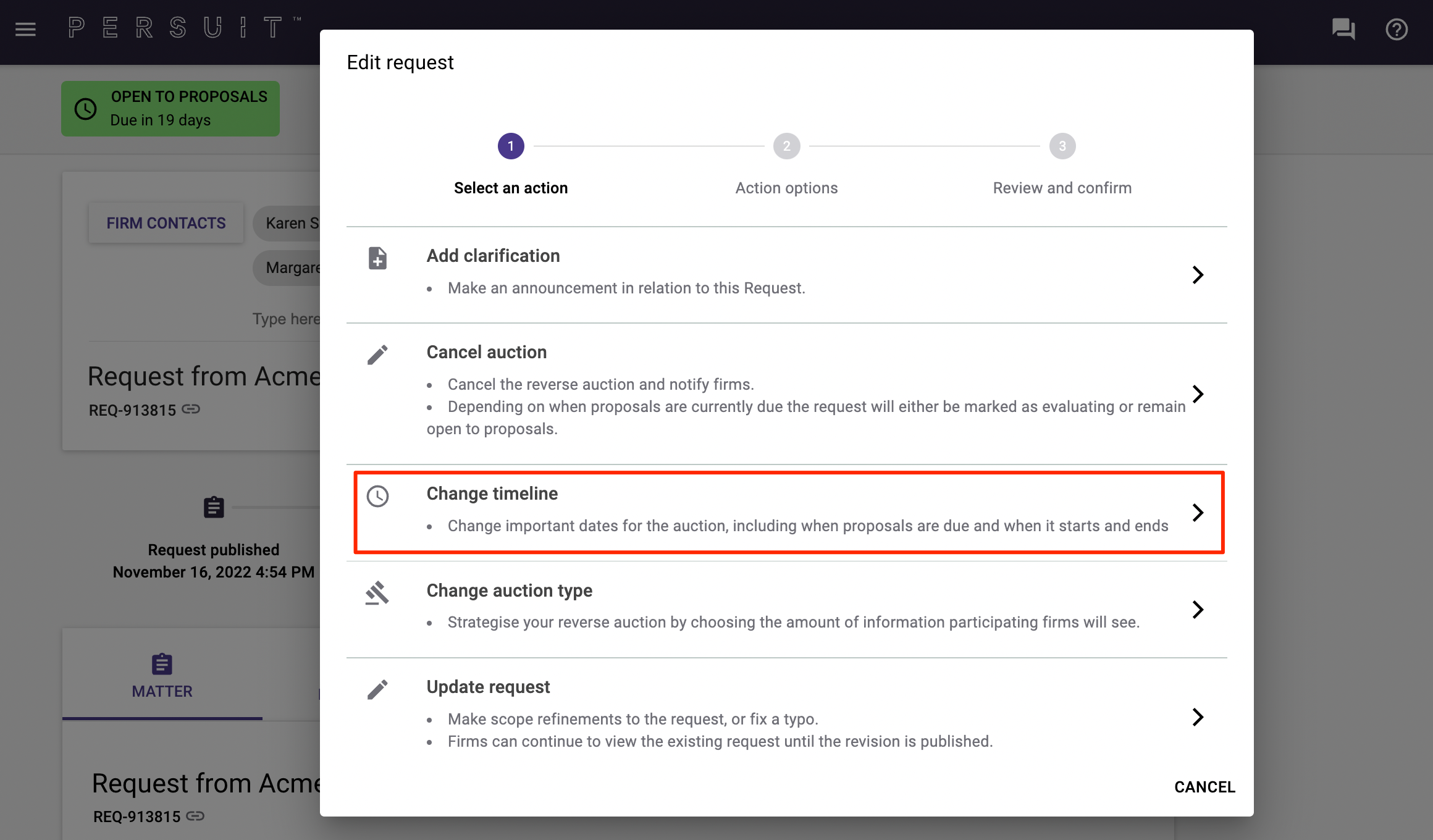 After choosing the Change Timeline option, you will be able to change the Timezone, Proposals Due Date, Auction Start Date and Auction End Date of the RFP within a centralized location. When you've finished making changes, click Next.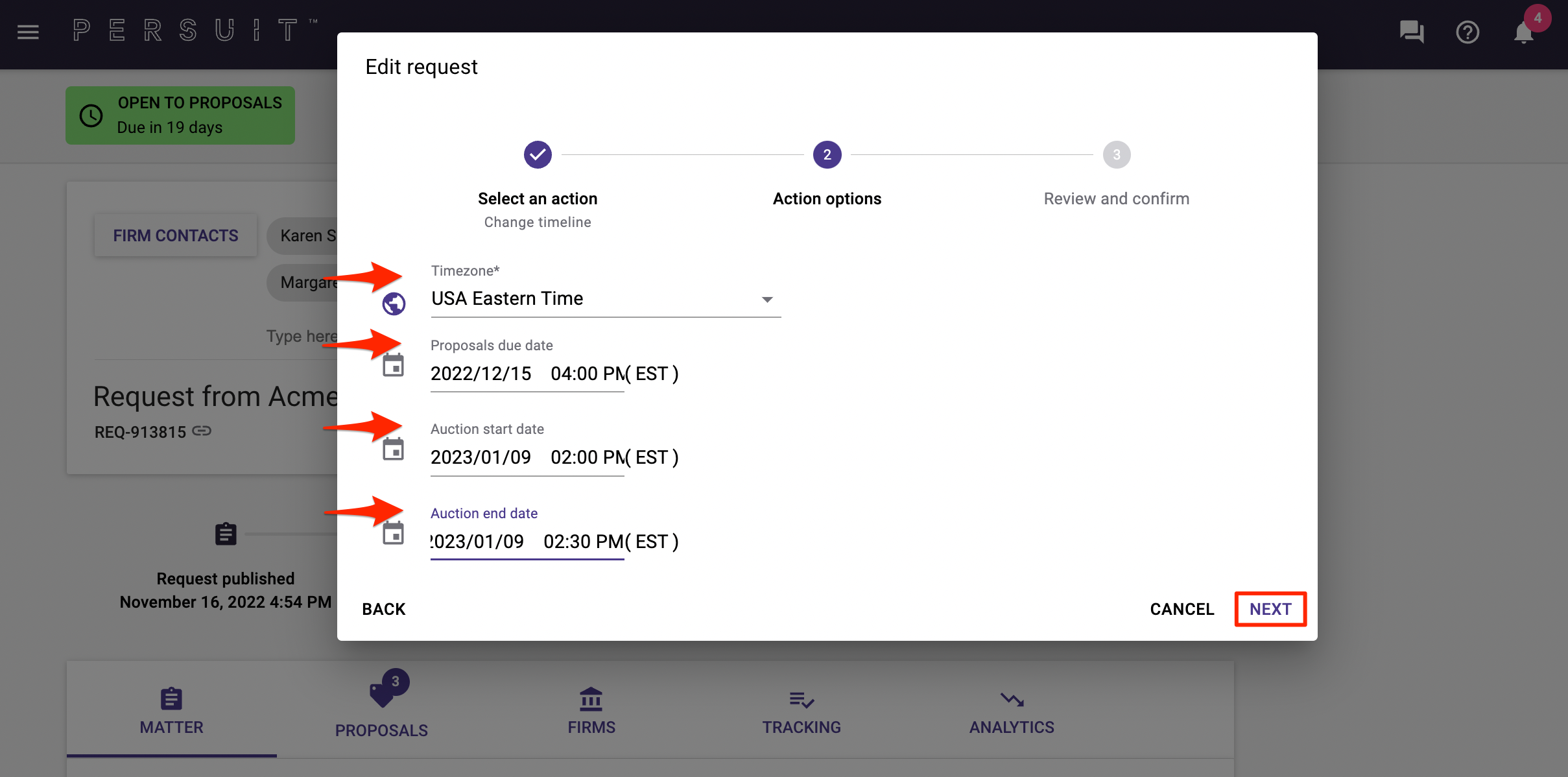 You can review the changes you've made before clicking Confirm to move onto the Review and Confirm screen to finalize the process.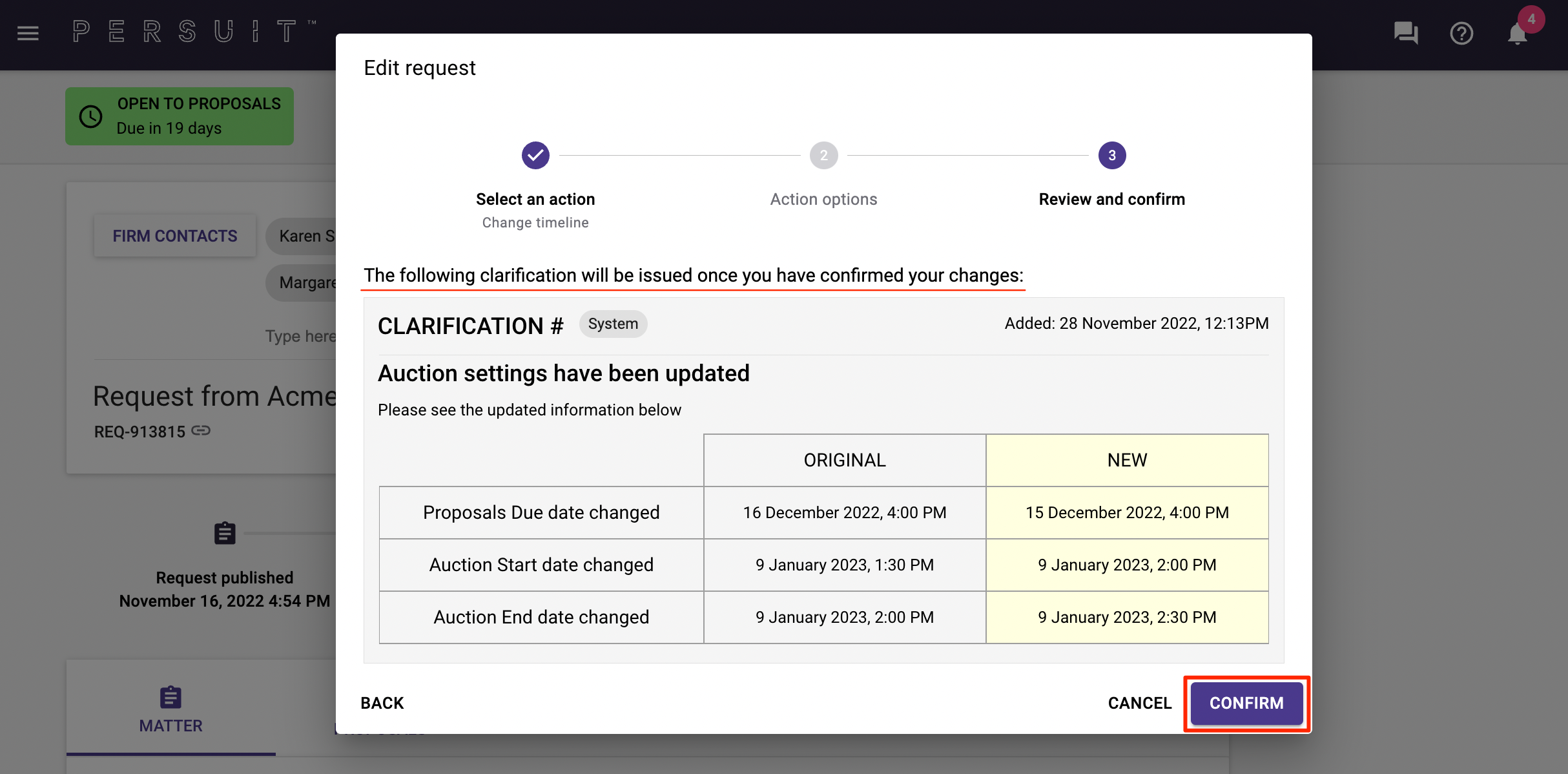 Once the clarification has been sent, Firms will receive an automatic email notification alerting them of the timeline change. Everyone can then view the clarification which can be found at the top of the RFP.