Reverse Auctions are often the best way to ensure you're retaining the right counsel at the right price, but it is important to note that clients are not obligated to select the lowest bidder. In the event you decide that an auction is not necessary for your particular engagement after you send out the request, the PERSUIT platform has the functionality to cancel the auction to prevent it from taking place.
Note: The PERSUIT platform will not allow you to adjust the auction timeline or cancel the auction once it has begun, so any changes must happen before its start. Likewise, at this time, there is no option to re-open an auction after cancellation. You can still change the auction type (what the firms can see) during the auction.
1. At the top of the request, you will find the Edit Request button.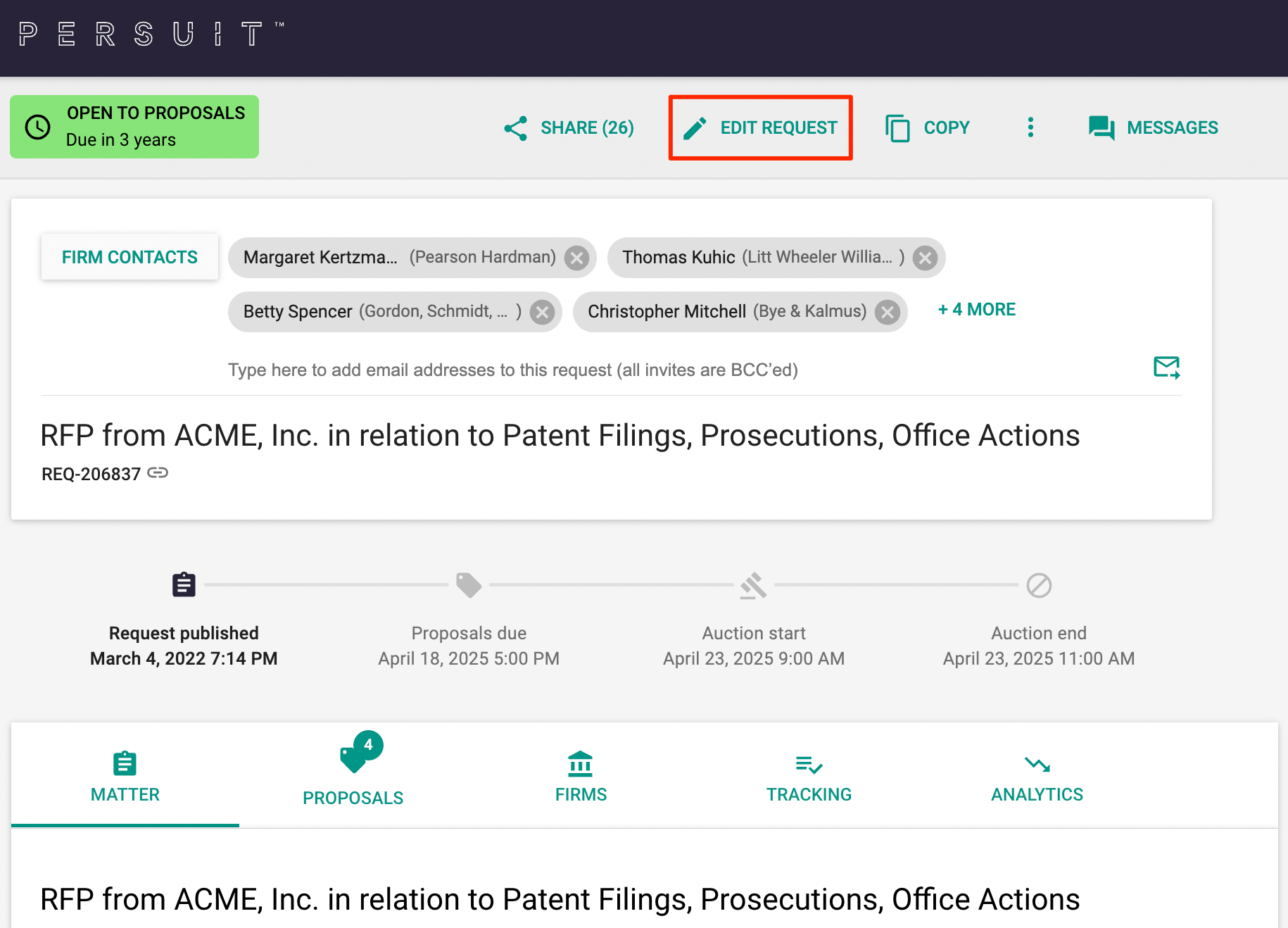 2. The Edit Request pop-up will expand and you will find the option to Cancel Auction.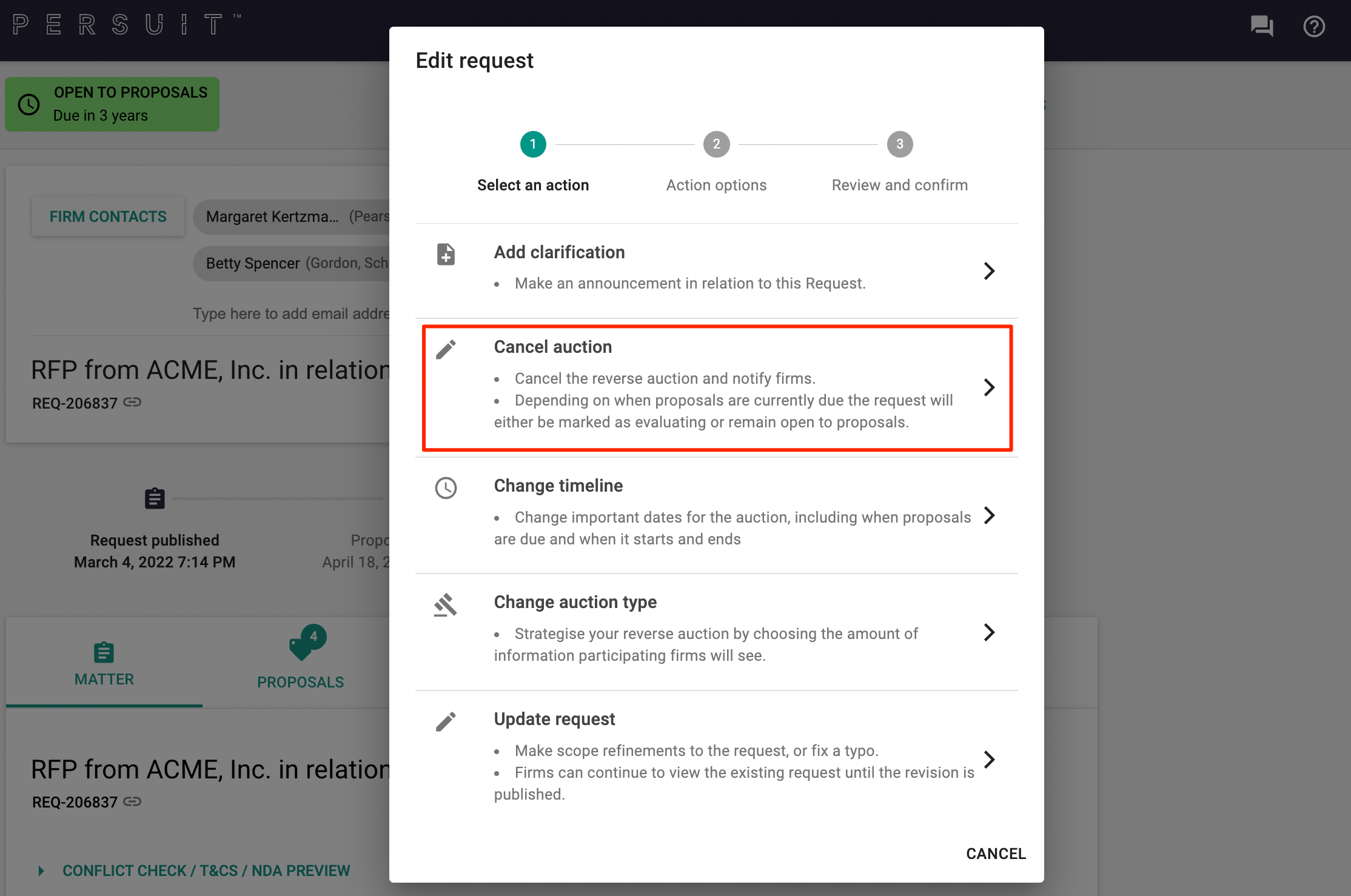 3. Once you select this option, you can review the decision to cancel and select Confirm to finalize the process.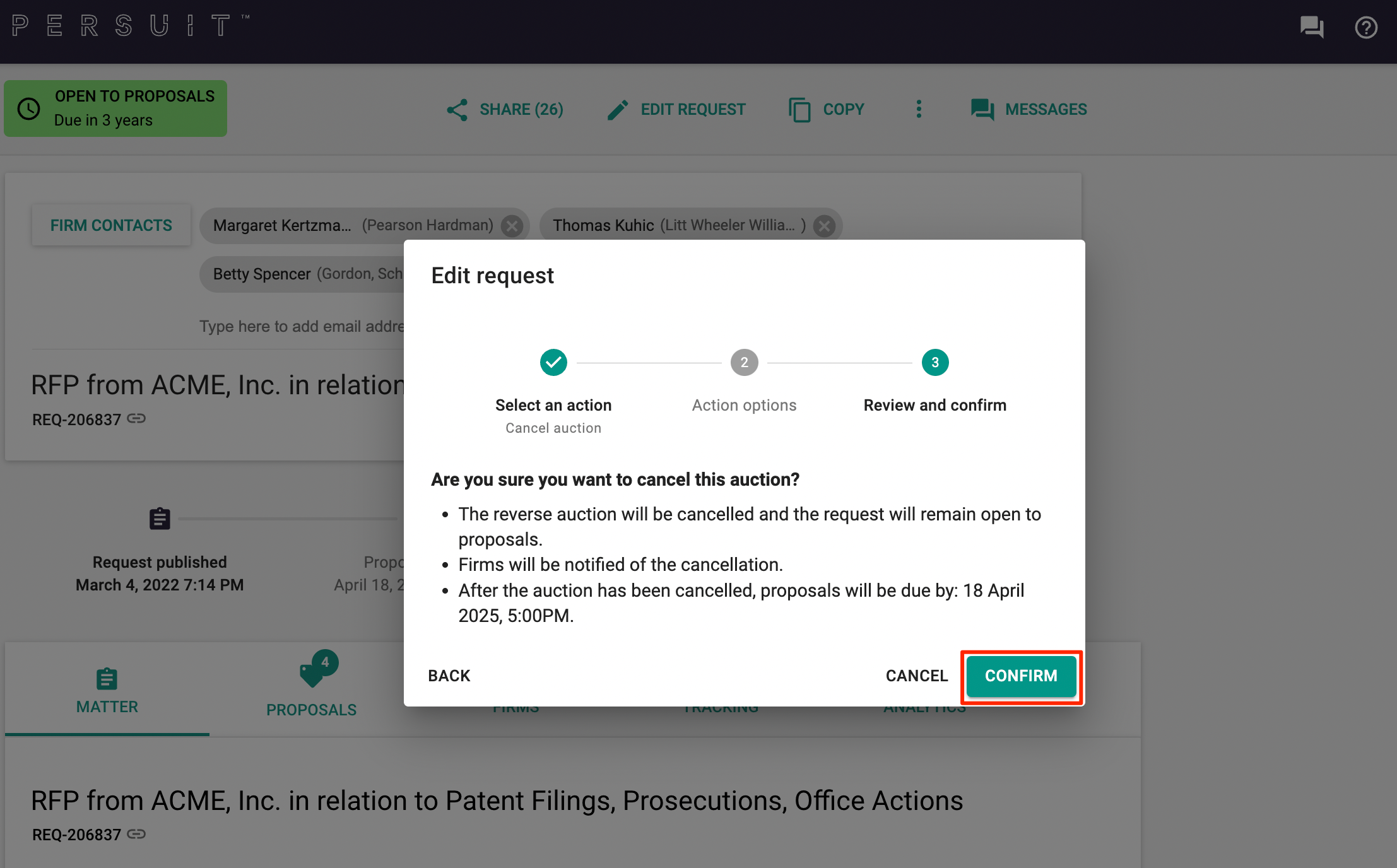 All participating Firms will be notified of the auction cancellation by email, a system generated Clarification and an automatic message within the private messaging channel.