Within the PERSUIT platform, you have the ability to undo the action of marking a Firm as unsuccessful.
1. Within the Manage Proposal pop-up of the selected Firm's proposal, you will find the option to Undo "Unsuccessful" Status.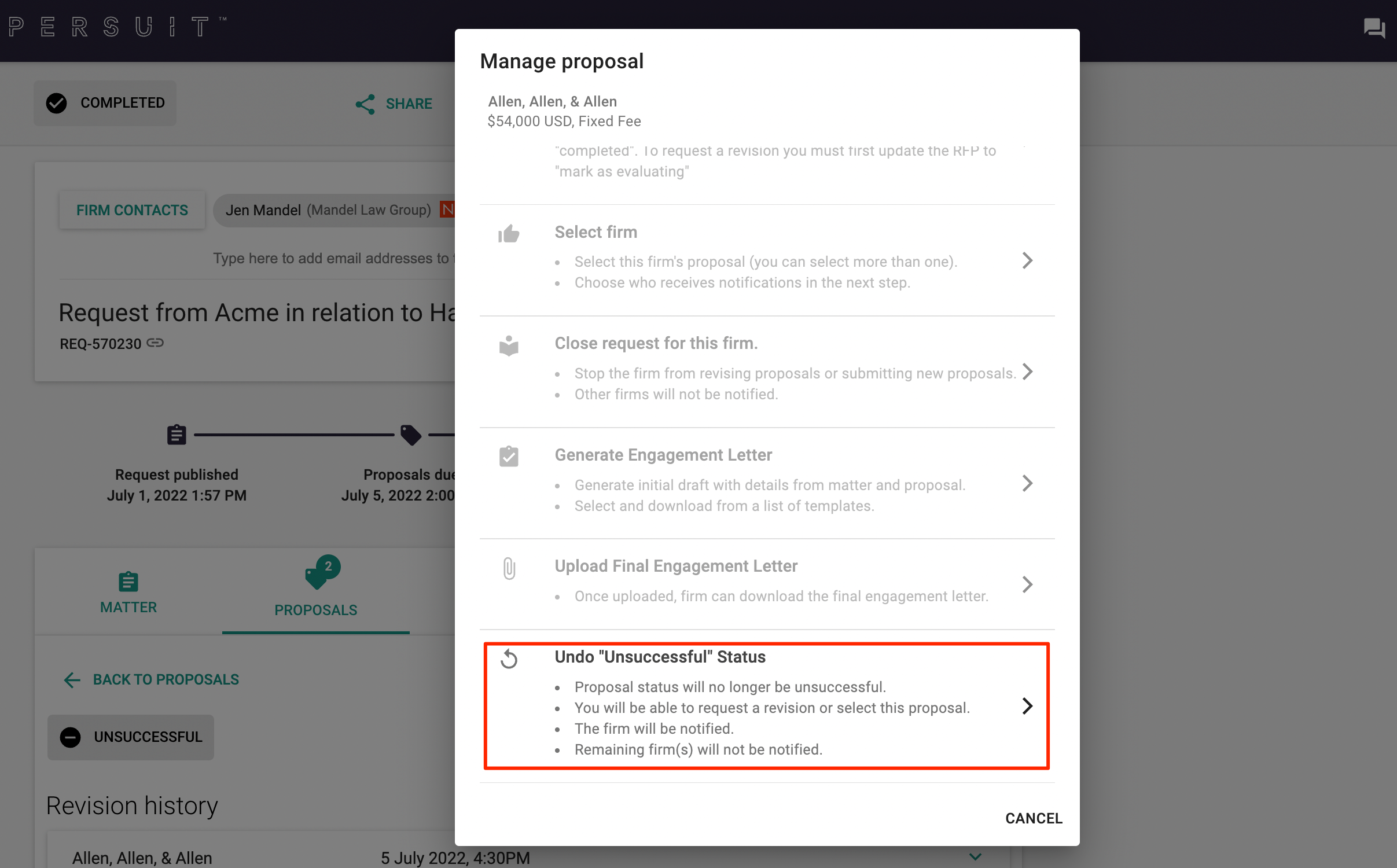 2. You can also find the Undo "Unsuccessful" Status option in the Manage Firm pop-up within the Firms tab of the request.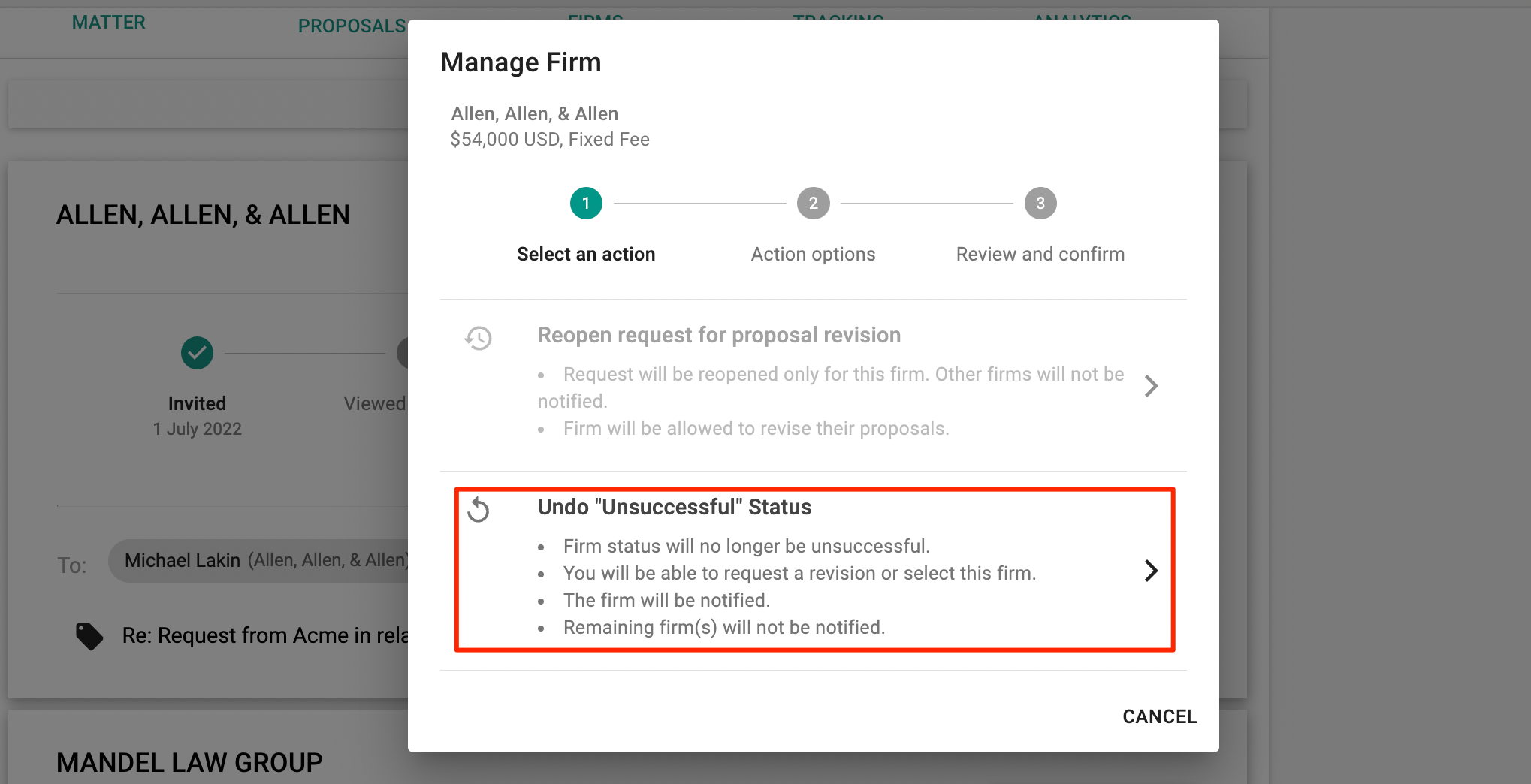 3. Once you select this option, you can review the status change and select Confirm.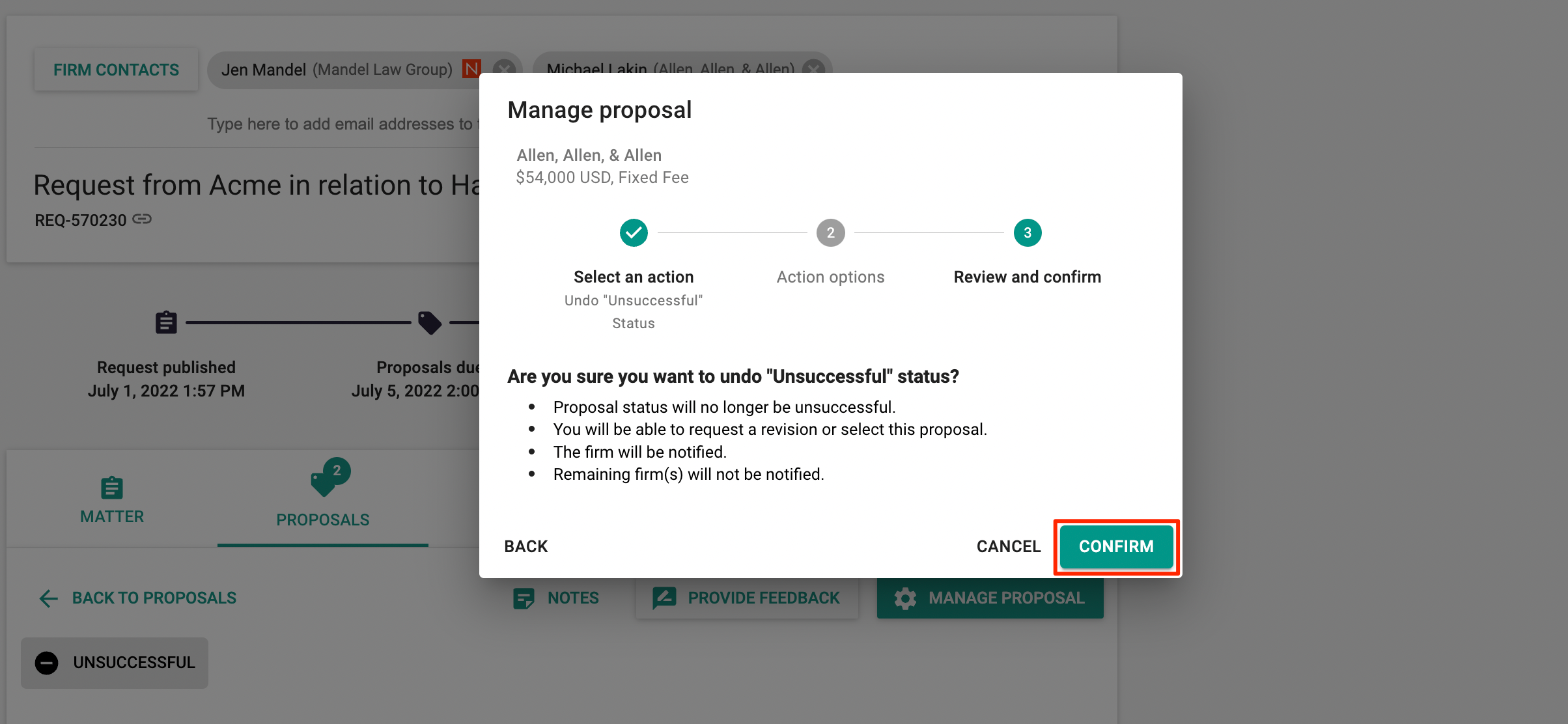 4. You will then see this confirmation message at the bottom of your screen.

Will a Firm be made aware of their status change?
Firms will be notified by email if you change their selection status.