When you have selected a firm you will have the opportunity to provide them with:
Structured feedback: providing a response to the scale from Excellent > Needs Improvement; and/or
Unstructured feedback: comments
Feedback is given through a standardized score card and is shared only with the firm.
After you have marked a Firm as selected or as unsuccessful on a request, the Firms Want Your Feedback pop-up will be shown to allow you to provide feedback on their proposal.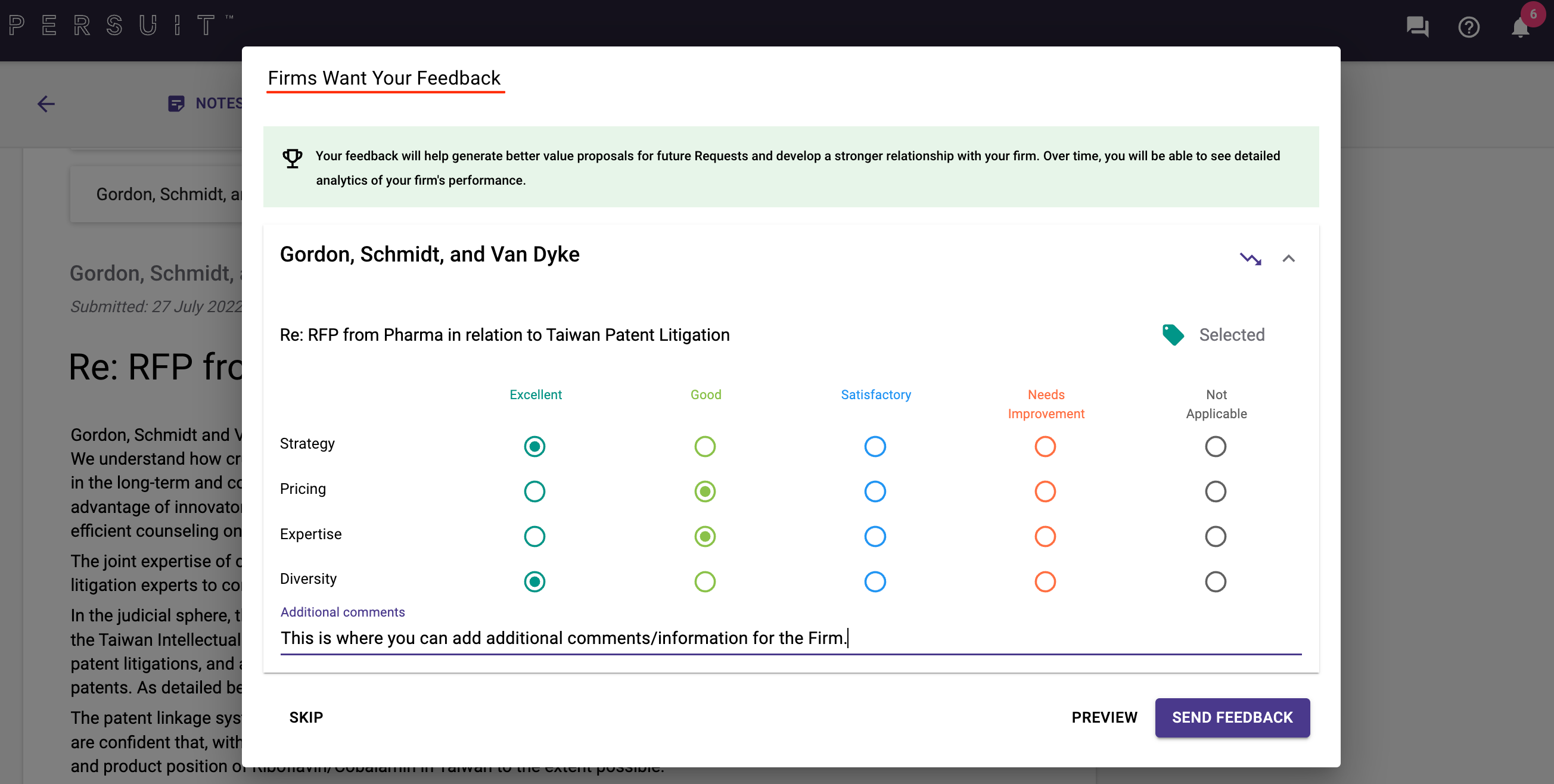 What if I choose not to give a Firm feedback?
If you choose to not give a Firm feedback, you can skip the process. Select Skip on the bottom left of the pop-up to confirm that decision.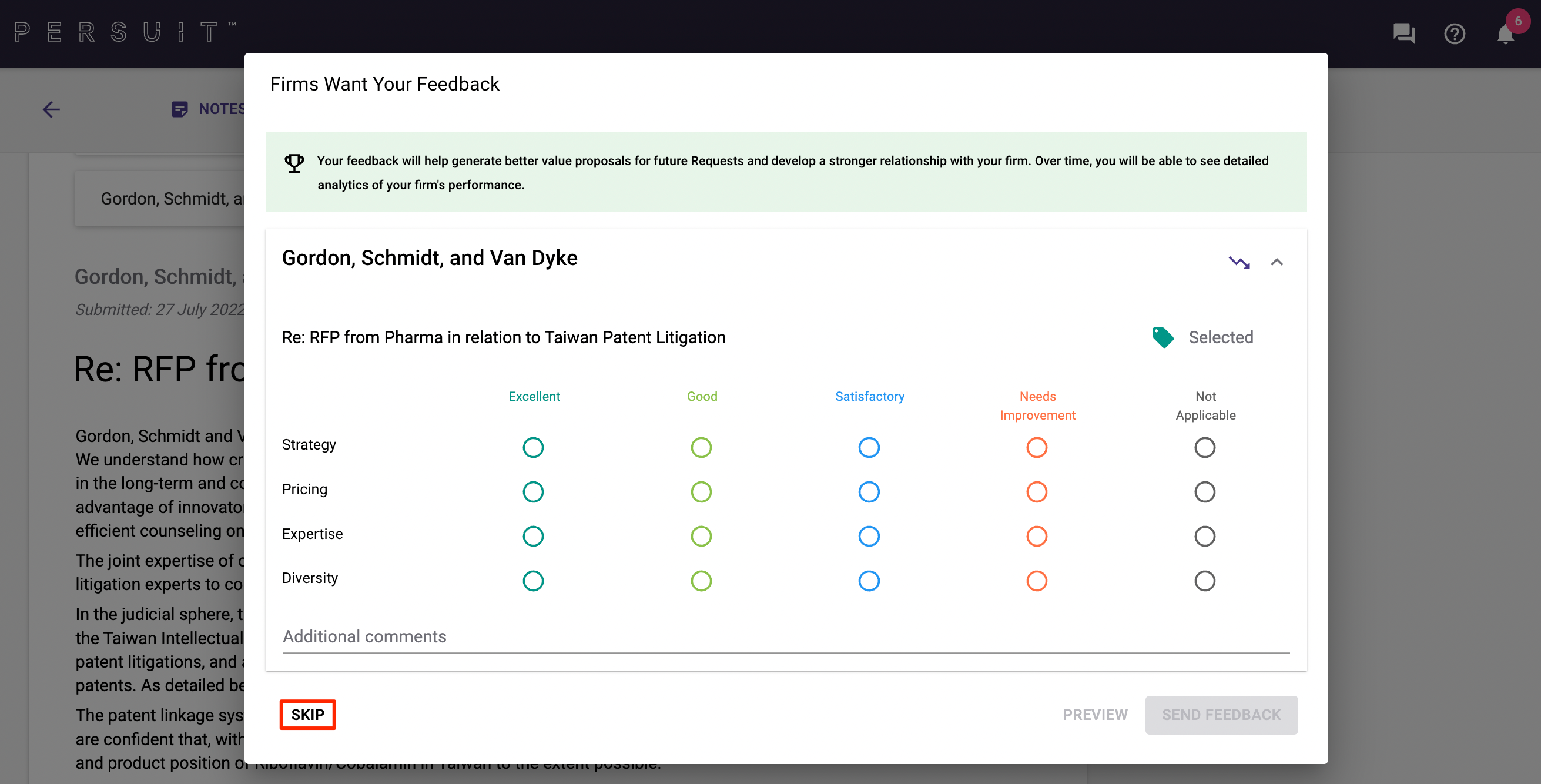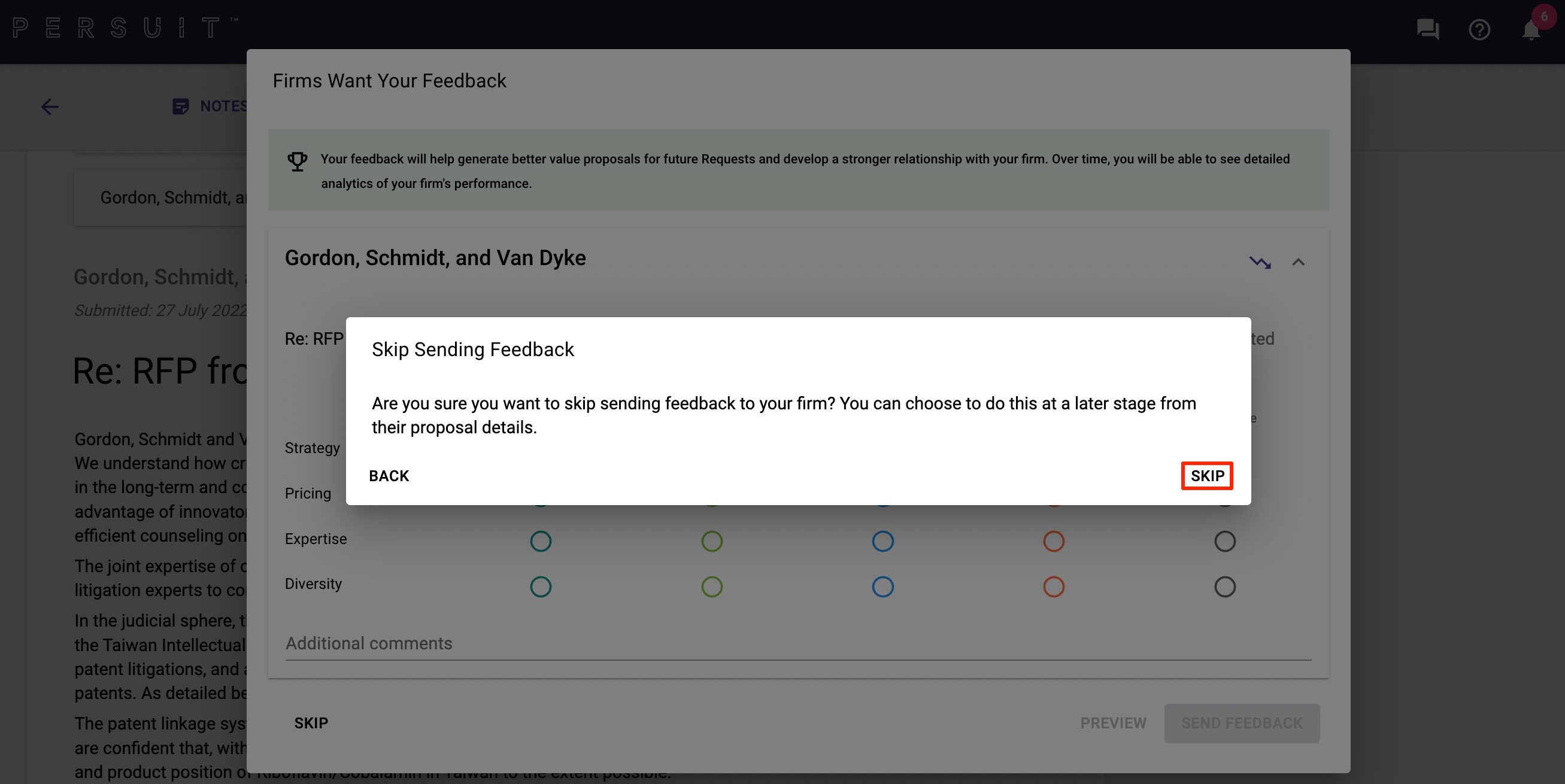 On choosing to skip sending the feedback, you will still have the option to provide feedback at a later date via the Provide Feedback button available at the top of the Firm's proposal.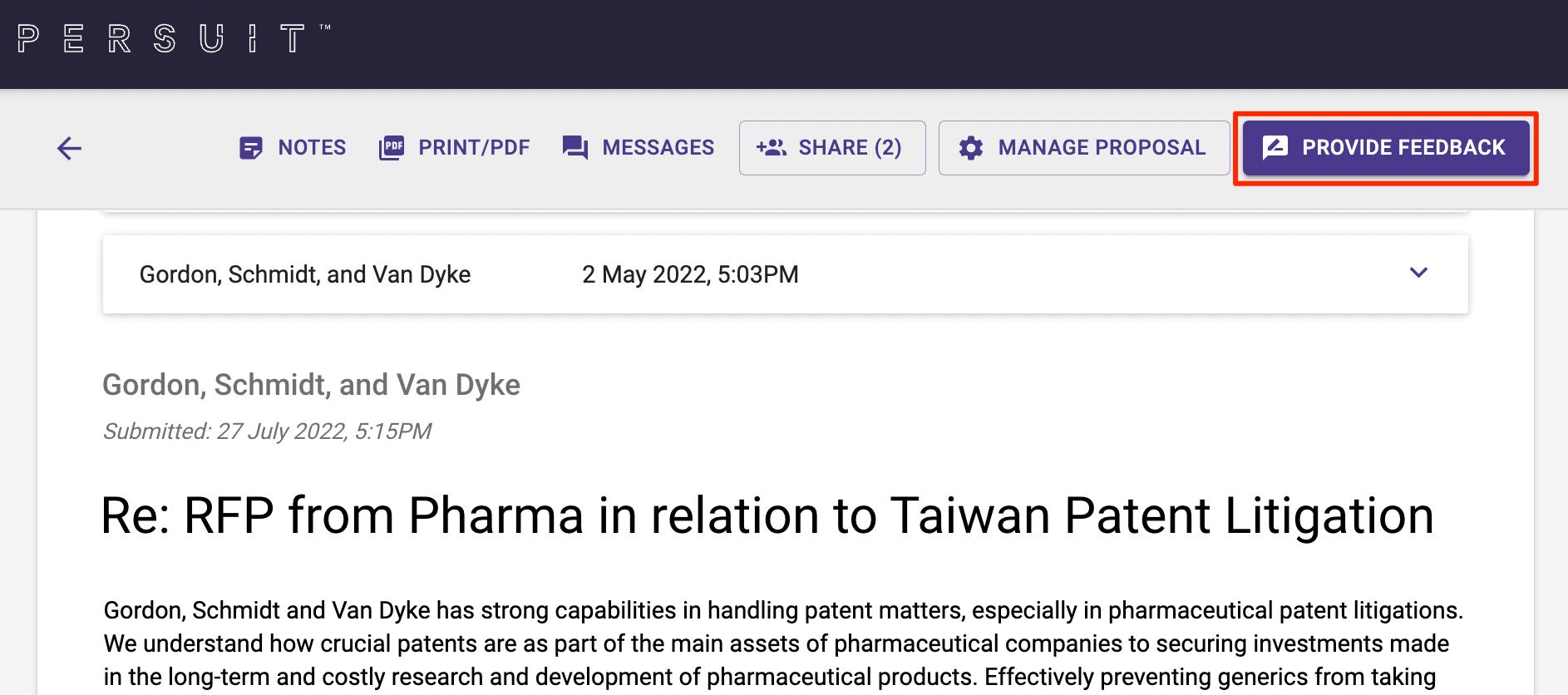 How can firms view their feedback?
Firms will be notified by email and receive in-app notifications when you submit feedback on their proposal.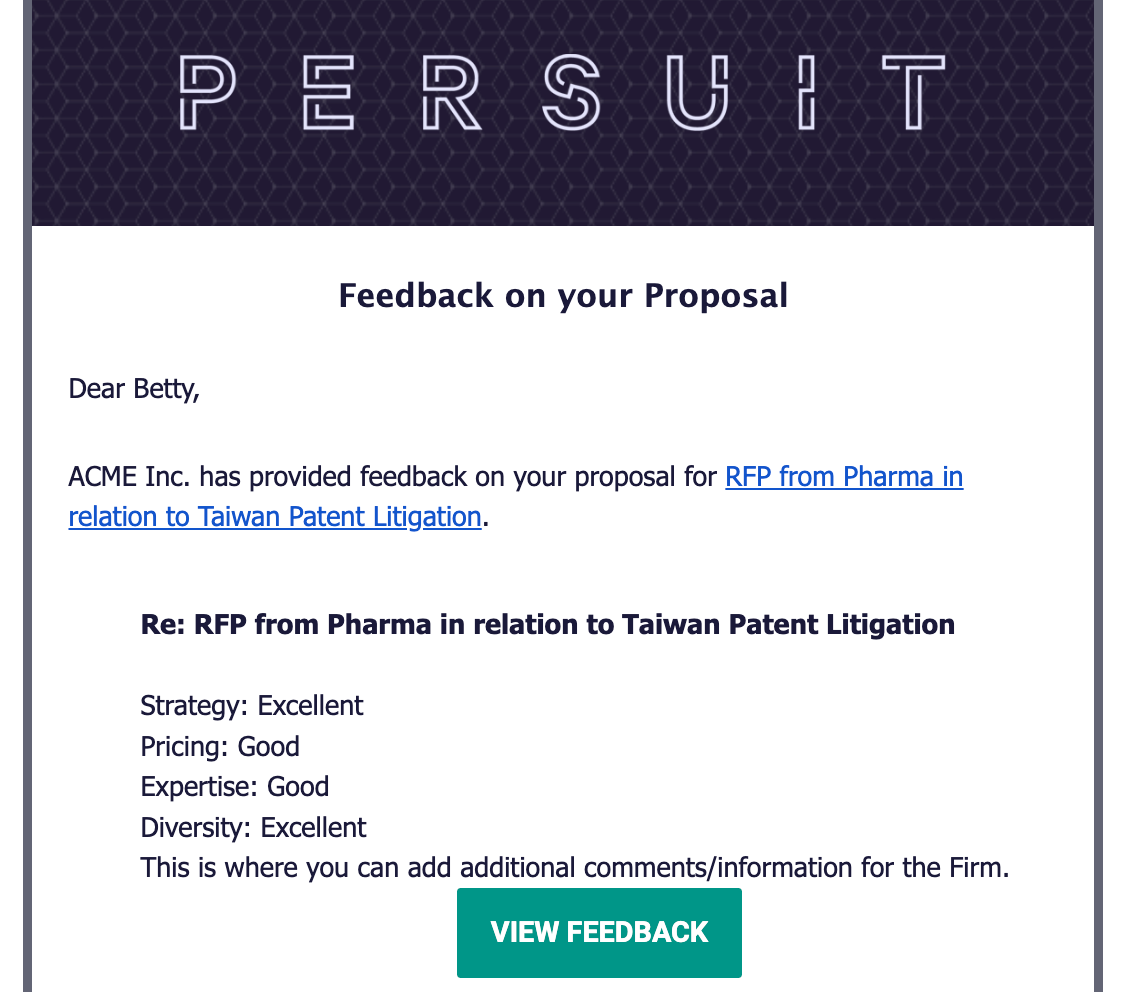 After the feedback has been sent, both you and the Firm can locate the feedback at the top of the selected Firm's proposal.