As a security measure, your account becomes locked after too many failed attempts at signing in. In order to unlock your account, you can select the "Forgot Password" link on the login page: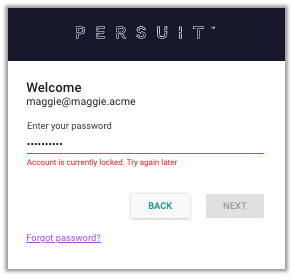 Enter your email address, then select "Send Password":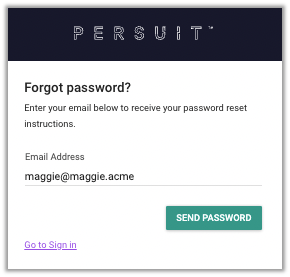 You will receive further instructions via email. If you continue to experience login issues, please reach out to support@persuit.com for assistance.