To make a revision to your proposal, select Proposal Sent in the RFP: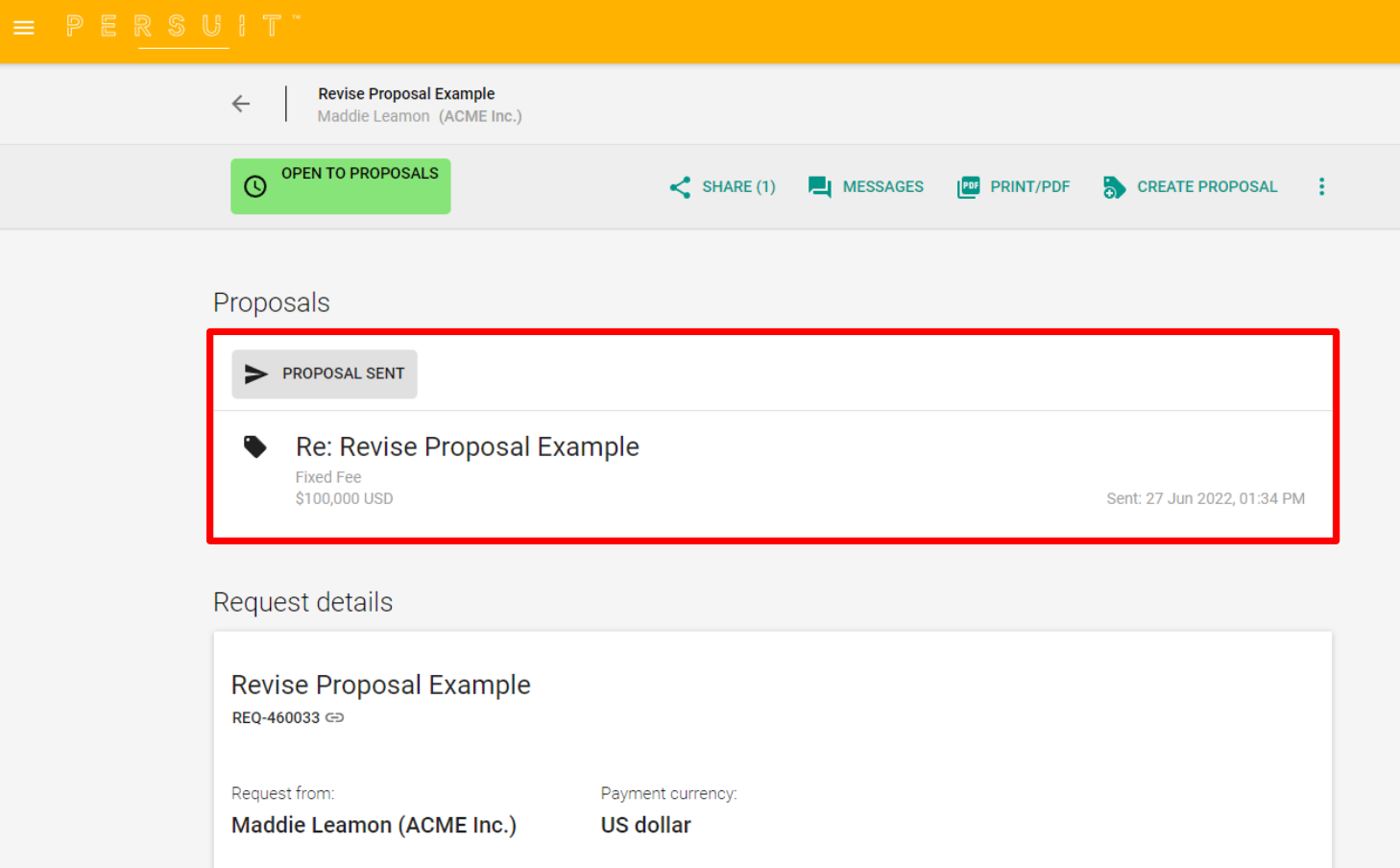 Next, select Revise Proposal.
Note: You will only be able to see the Revise Proposal button if the status of the request is still 'Open to Proposals'. If in the 'Evaluating' status, you will need to reach out to the client in order to have them reopen the request for you to revise your proposal.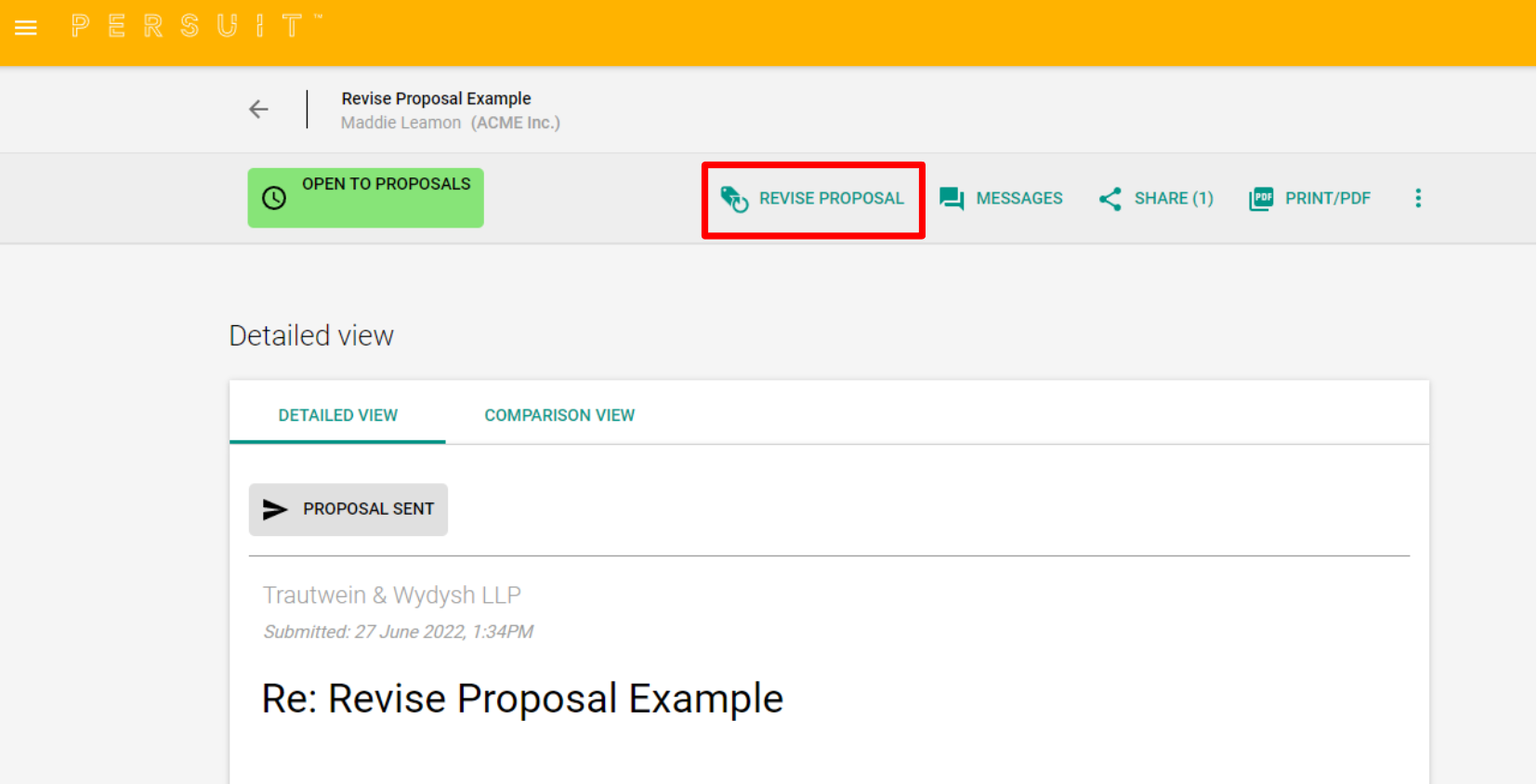 Selecting Revise Proposal will open up an editable version of your previously submitted proposal. We recommend using the Revise proposal option which will allow you to update any element in your proposal.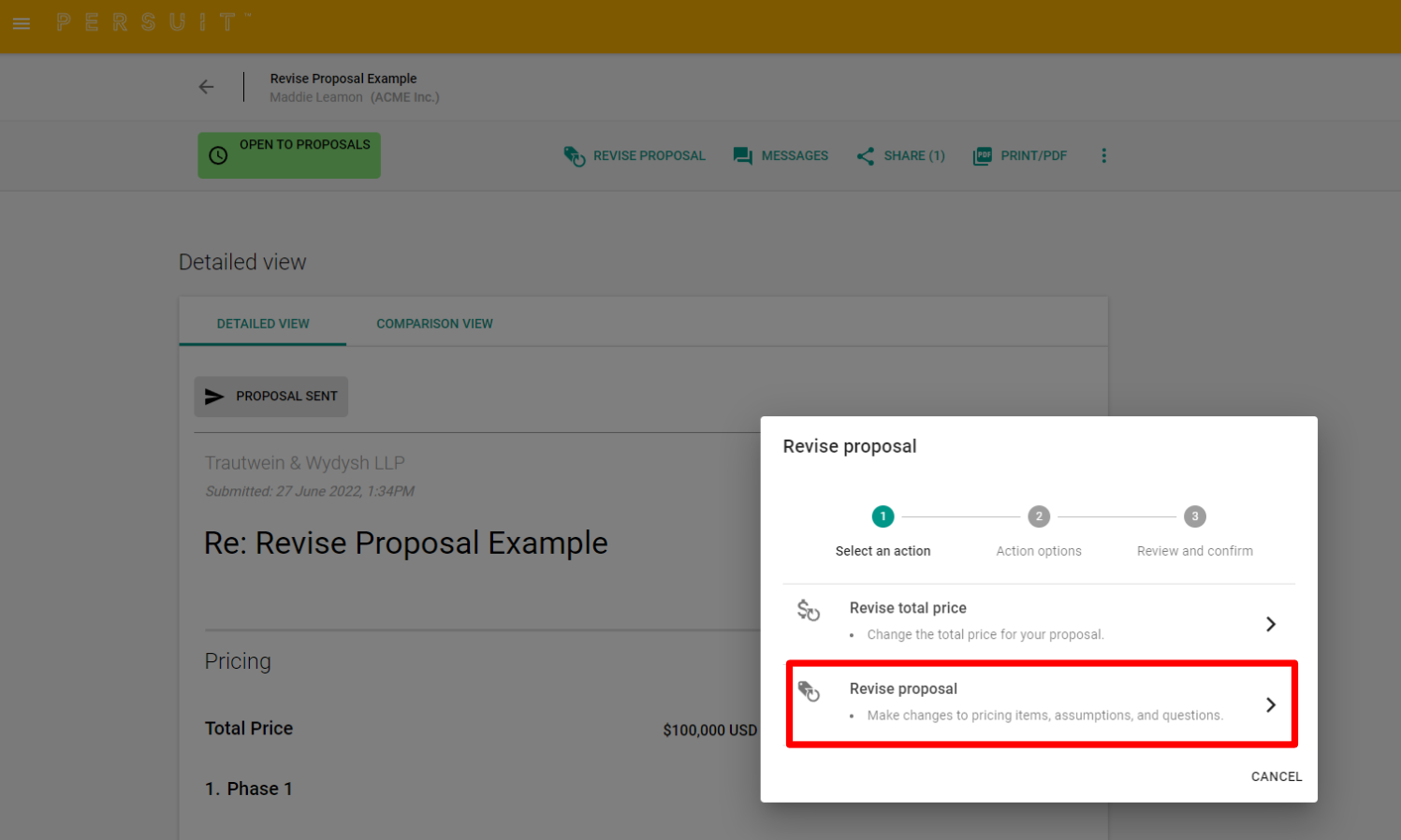 Once you make all necessary edits, select Submit to send your edits and finalize your proposal.