Mandatory Custom Tracking Fields
Custom tracking fields can now be marked as mandatory in your company settings: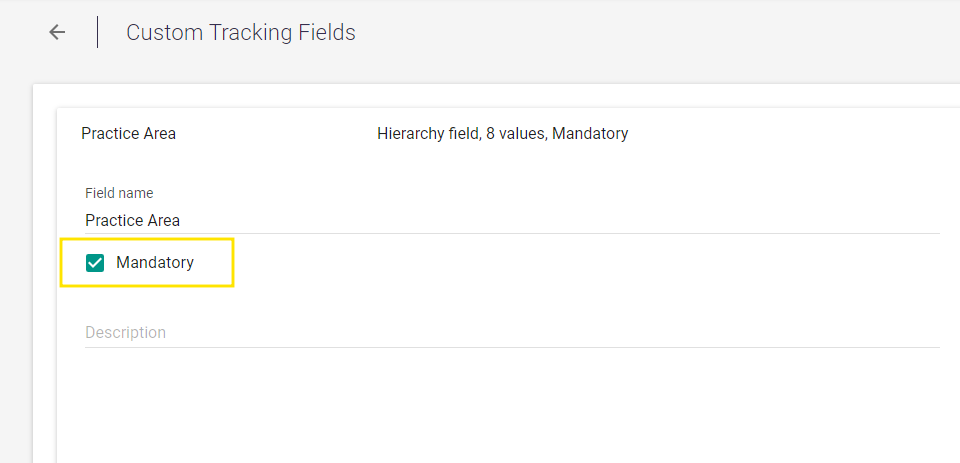 Note: When a custom tracking field is updated by one client user, all other users get this update the next time they login or on manually refreshing the request page. The settings does not live update.
The Draft Request page and tracking tab on a published request now indicate which custom tracking fields are required and shows validation errors if values are not provided at publish time.
Draft Request page:

Tracking tab: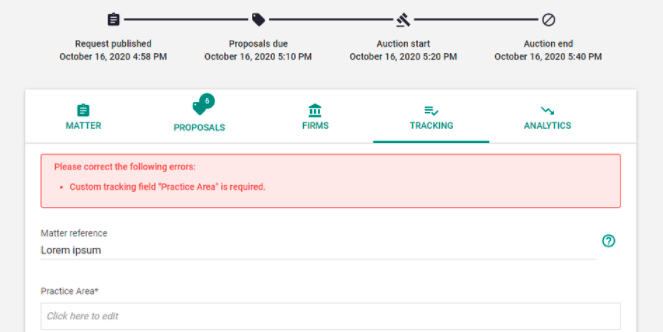 Benefits:
Reminds all users to complete essential tracking fields
Ensures consistent tracking data across all RFPs for review and reporting purposes
Select Firm Without Sending Notifications
Users now have the option of selecting a firm without sending a notification.
The Manage Proposal dialog now shows 3 options when selecting a firm: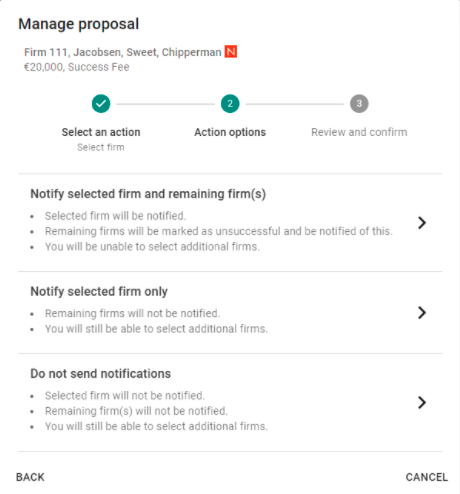 Benefits:
Users can now choose to select a firm within PERSUIT without generating a PERSUIT notification to the firm that they were selected.
Competing Firms' Sub-items Show in Firm Comparator During Auctions
During and after an auction, competing firms' sub-items are now shown in the firm comparator view: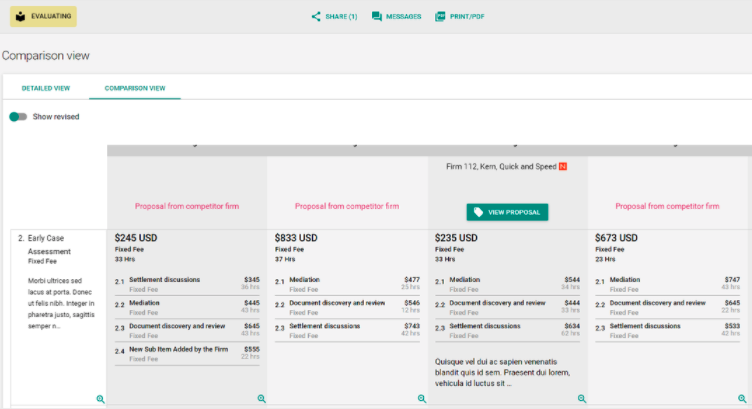 Benefits:
Additional transparency at the granular level allows firms to make informed bidding decisions during auction.
Firms can also view this information post-auction, which is useful context when revising or reviewing their proposals.
Other Enhancements
Under revision proposals are now included in analytics/savings calculations and reports, which ensures cleaner data.

Diversity: Updated Racial Minorities option to Racial and Ethnic Minorities: