For those clients that like to view and distribute their proposal comparison table via excel, product release 1.82 provides an alternative excel export for deliverable pricing only.
By clicking on 'Export to excel', you'll now have the option to select between the original excel export (the whole comparison table) or the new pricing only export.
The pricing only export is laid out differently for ease of review and management.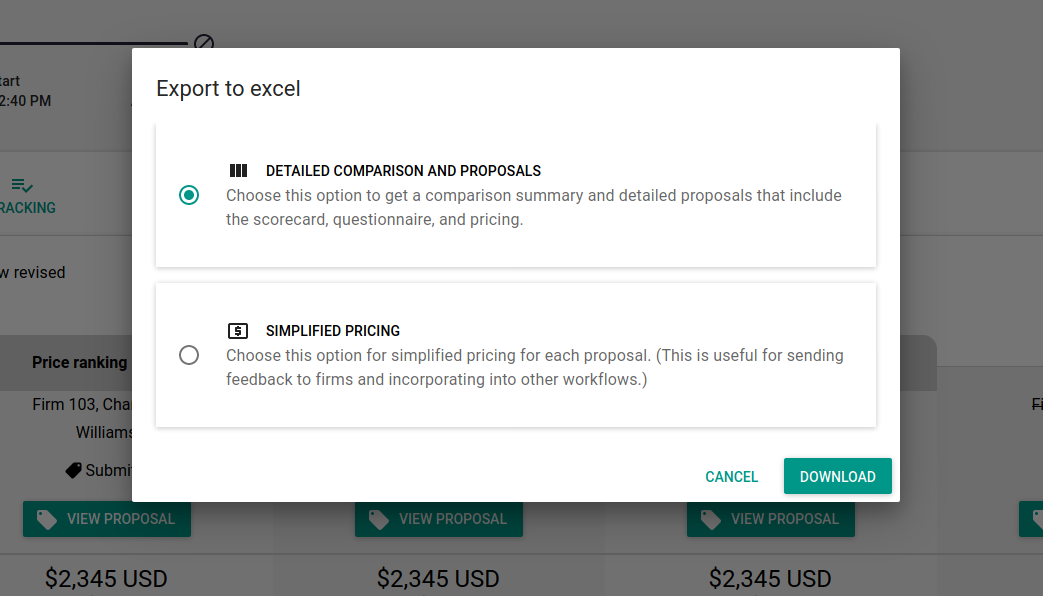 Excel example view: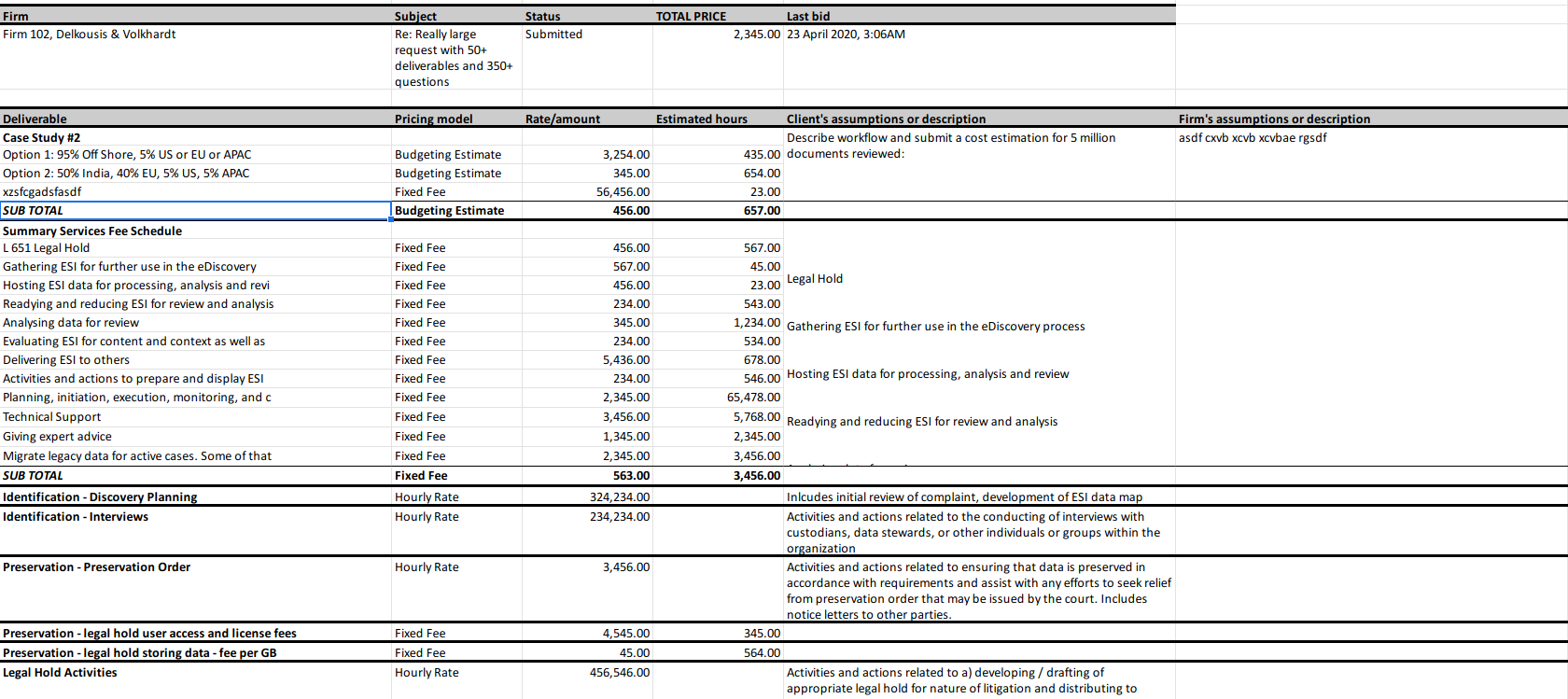 The original excel export includes all summary, scorecard, pricing and questionnaire items in a comparison view with additional sheets to review each proposal individually.