Upon receiving an invitation to respond to an RFP, law firm users can now forward the invitation to their colleagues they wish to share and collaborate with on their proposal. New firm users can click the View Request button in the email to create a new account and get automatic access to that RFP.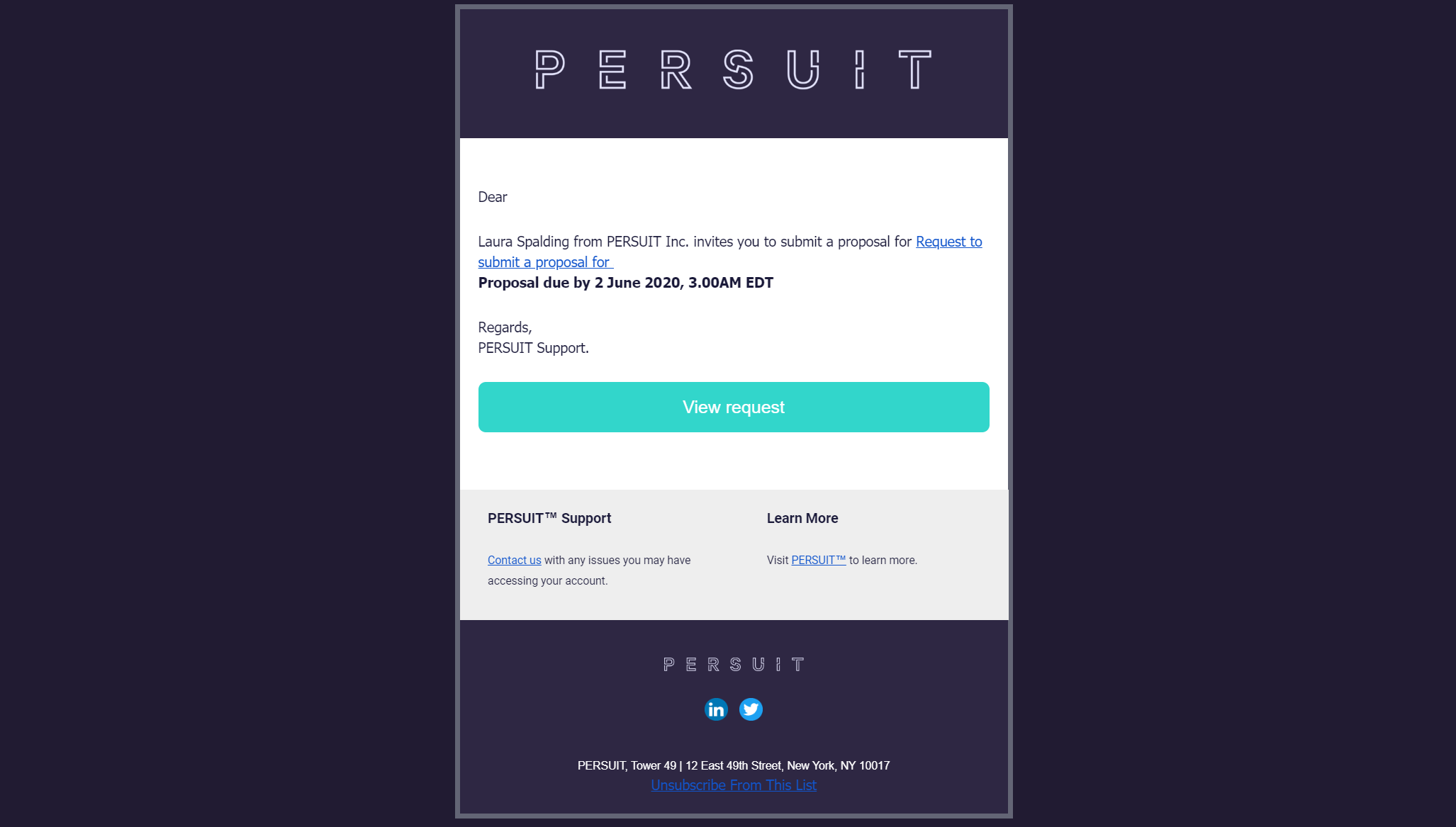 The View request button/link in the email now contains a unique sharing token.
This means the link can be used by your colleagues to create a new account and get access to the RFP.
We hope this makes firm user on boarding and RFP access easier!
Notes
The sharing token expires after 7 days.
The sharing token can be used to create 7 new firm users colleague accounts.
Locating emails
Are you missing an email from notifications@persuit.com? See FAQ: I haven't received an email from PERSUIT, where could it be?