Because PERSUIT work as a web application it uses your browser to enable 'spell checking' text. People using Microsoft Windows should be able to do this automatically. If you are not using Microsoft Windows you may have to go to your browser settings to enable spell check.
How to enable spell check in Chrome
If you work in Chrome you will need to go to Settings in Chrome to enable spell check. Click on the 3 dot menu icon at the top right of the Chrome window and scroll down to Settings.

Once in Settings navigate to the You and Google section, though it should be the default page, and click on Sync and Google services.

In this section, scroll to Enhanced Spell Check underneath the Other Google services. Toggle on Enhanced Spell Check to activate the spell check feature. You will know that the feature is enabled if the toggle is blue.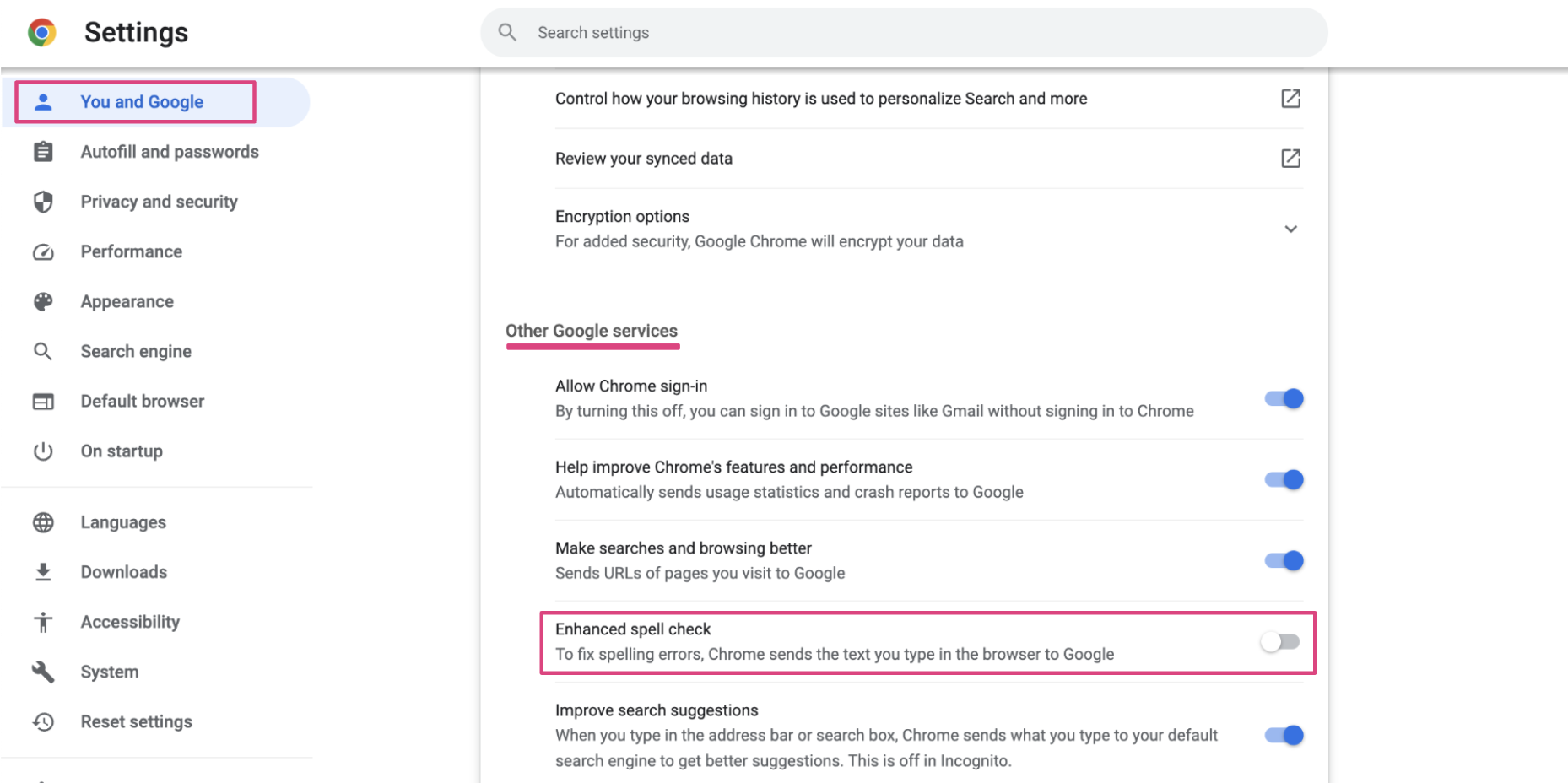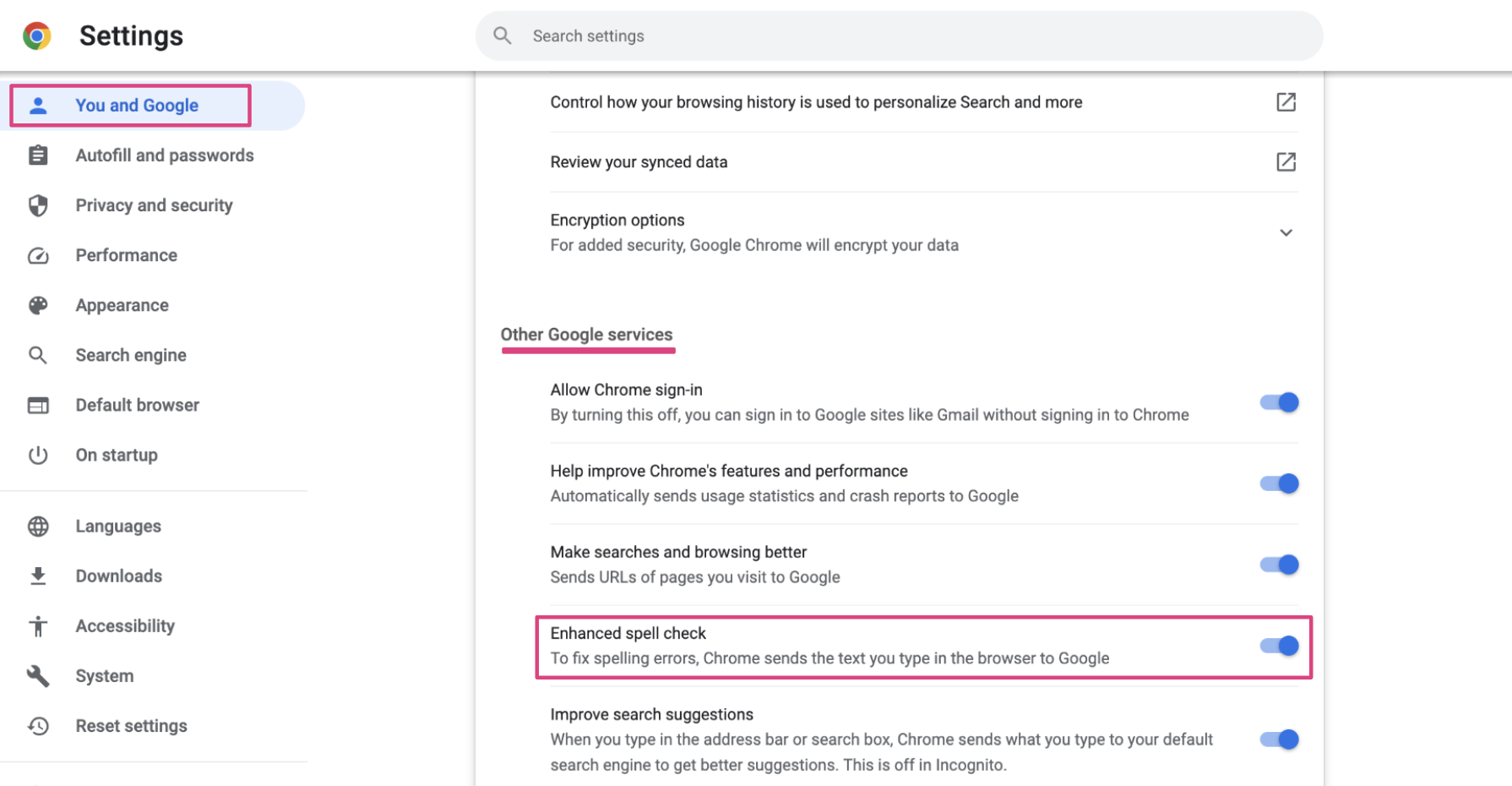 Next refresh the browser window to apply the new settings.