PERSUIT makes it simple to review and compare proposals outside of the platform with an Export to Excel function.
There are three exporting options available:
Simplified Comparison and Pricing - Choose this option for simplified pricing for each proposal. (This is useful for sending feedback to firms and incorporating into other workflows.)
Detailed Comparison and Proposals - Choose this option to get a comparison summary and detailed proposals that include the scorecard, questionnaire and pricing.
Rate Cards - Choose this option to get rate card details for each proposal including the starting and final rate. (This option is only available if a rate card is enabled in the request. It includes full rate card items only and not individual hourly rate items.)
Exporting the Request as a Report:
In the Proposals tab of the request, you'll find the Export button.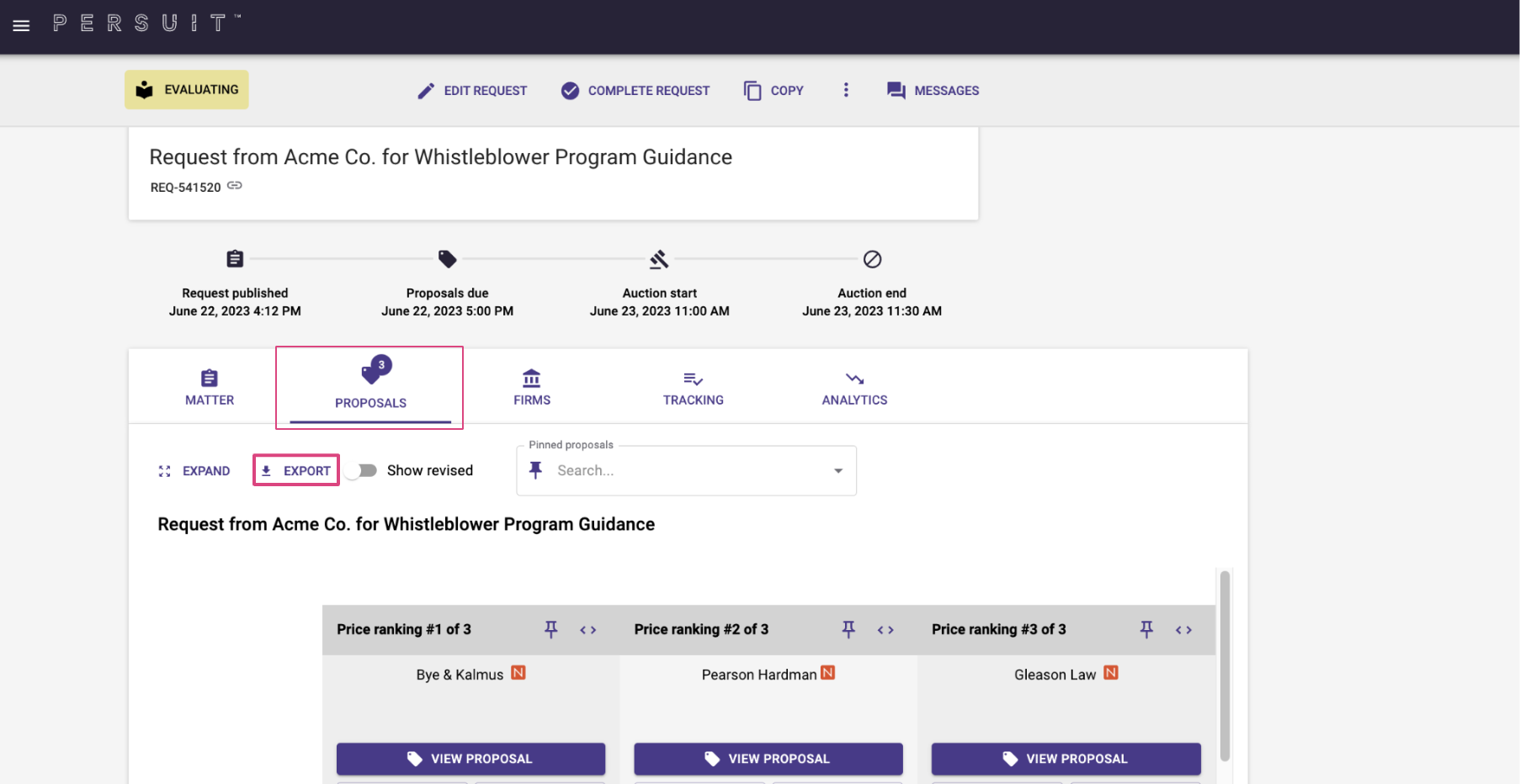 When the Export to Excel menu expands, choose the exporting option you'd prefer and click Download to download the request.