You can complete a published request at any stage of the request process. If applicable, first select your firm. Then you can mark the request as completed via the Complete Request button in the top bar.


You will know that the request has been completed when you see the status box at the top left turn gray and say Completed. You will also find the completed request in the Completed Tab of the homepage.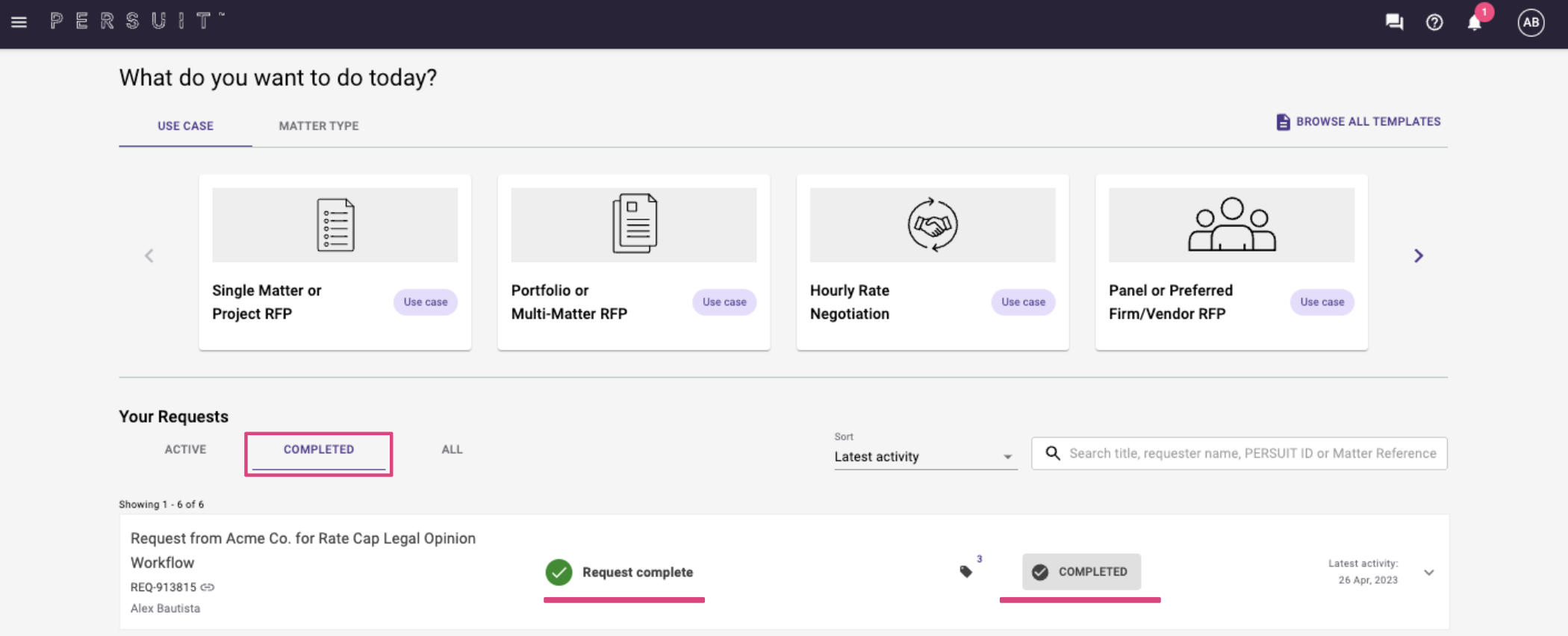 The status can be changed back to Evaluating from Completed by selecting "Mark as Evaluating" in the top bar of the request.