To invite your contacts to the request go to the 'Invite' section.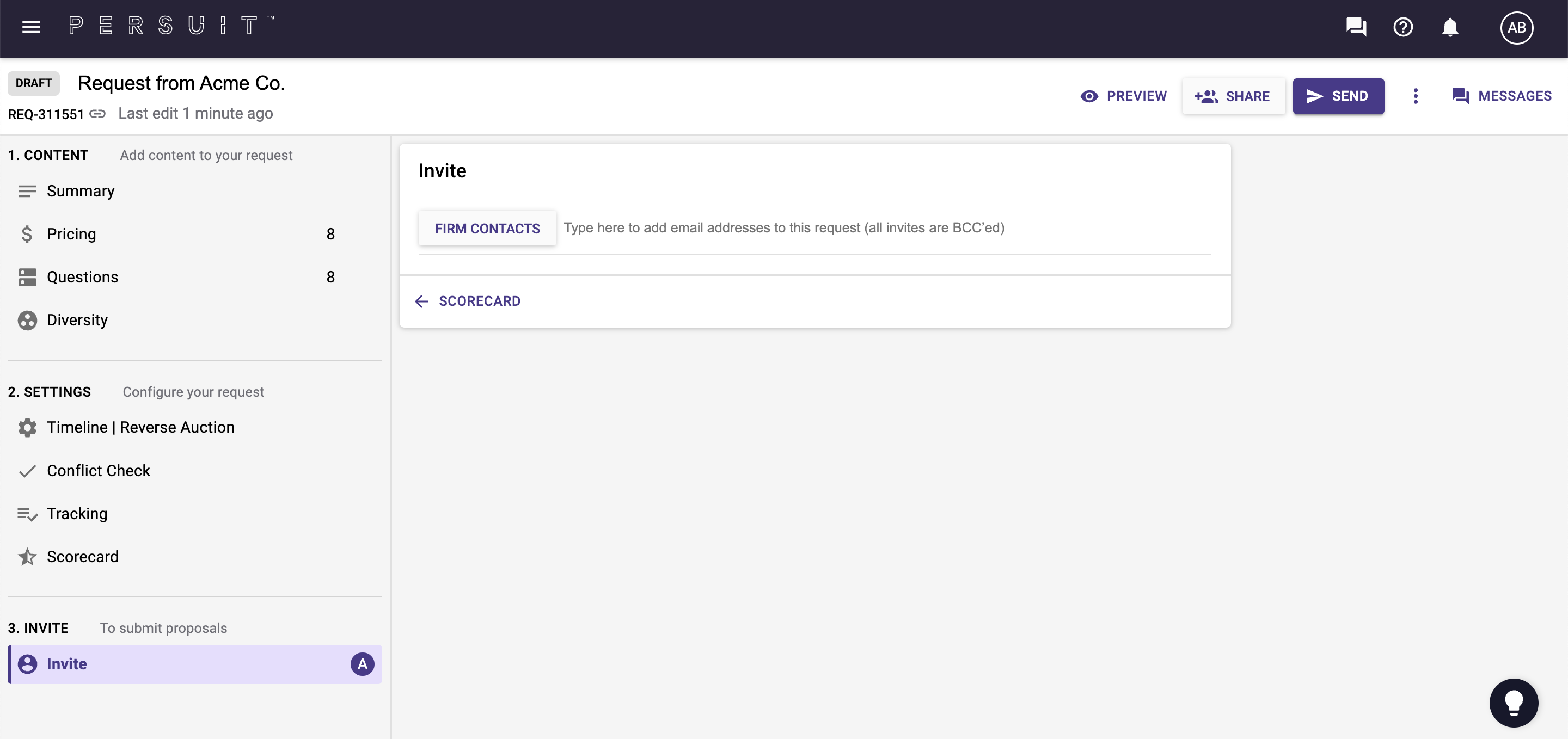 You can simply enter a contact's email address:

If the contact has already been invited to a request by someone at your company, PERSUIT will display their name for you to select in the Firm Contacts directory.

Once the request is sent, the contact will not only have access to the request but will also receive all notifications, including emails, relating to the request. You can invite new firms at any time during the request process by adding contacts, even after the draft has already been sent.