PERSUIT has two Savings Calculations methods to chose from. The first is the difference between the highest price/bid and the selected price. The second is the spread between the average price for your matter and the selected price. This enables your in-house counsel team to provide the finance department with metrics that demonstrate valuable savings.
You can change the Savings Calculations method by going into Settings in the expanded menu on the left of the screen.

Click on Company Profile.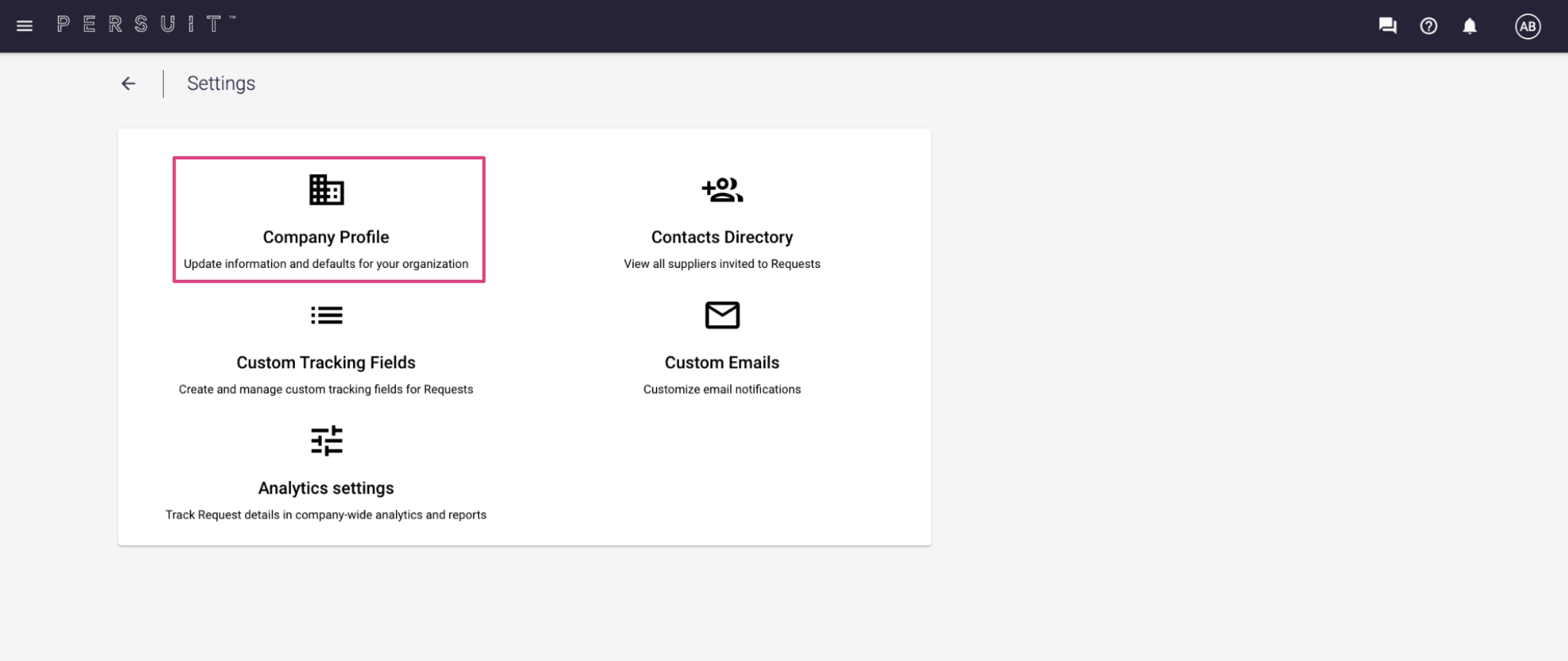 You'll then find the Savings Calculations method drop-down menu. After you make your organizations preferred selection, click Save at the bottom of the page.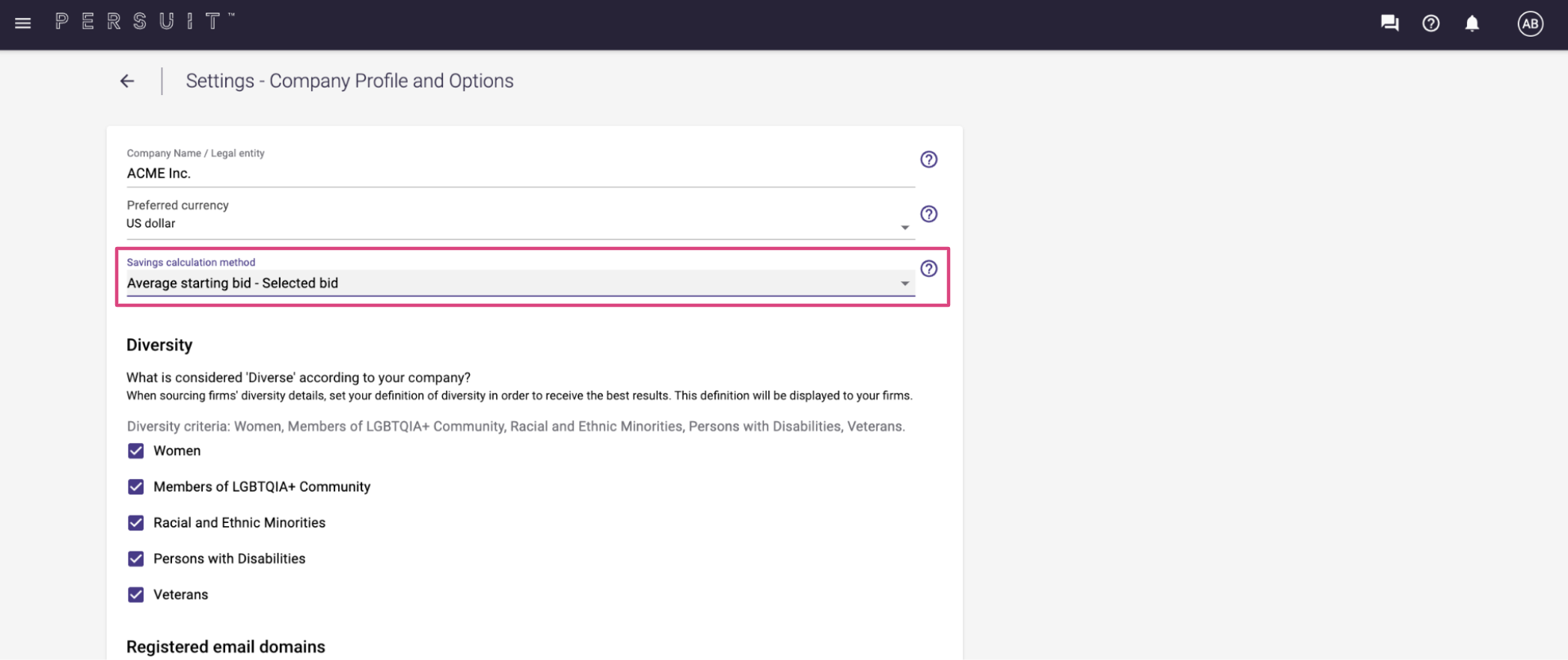 Please note that this selection will apply to all requests and all reporting.
You can also find more information on our Adjusted Savings override if you would like to compare savings based on your own metrics.