Once a Request is sent it will have a dedicated, private Messages feature for each request. There are two main channels in the Messages feature: the Internal Channel and External Channel. This allows you to communicate with anyone who has access to the Request. No firm can view another firm's channel.
You can find the Messages feature at the top of the request.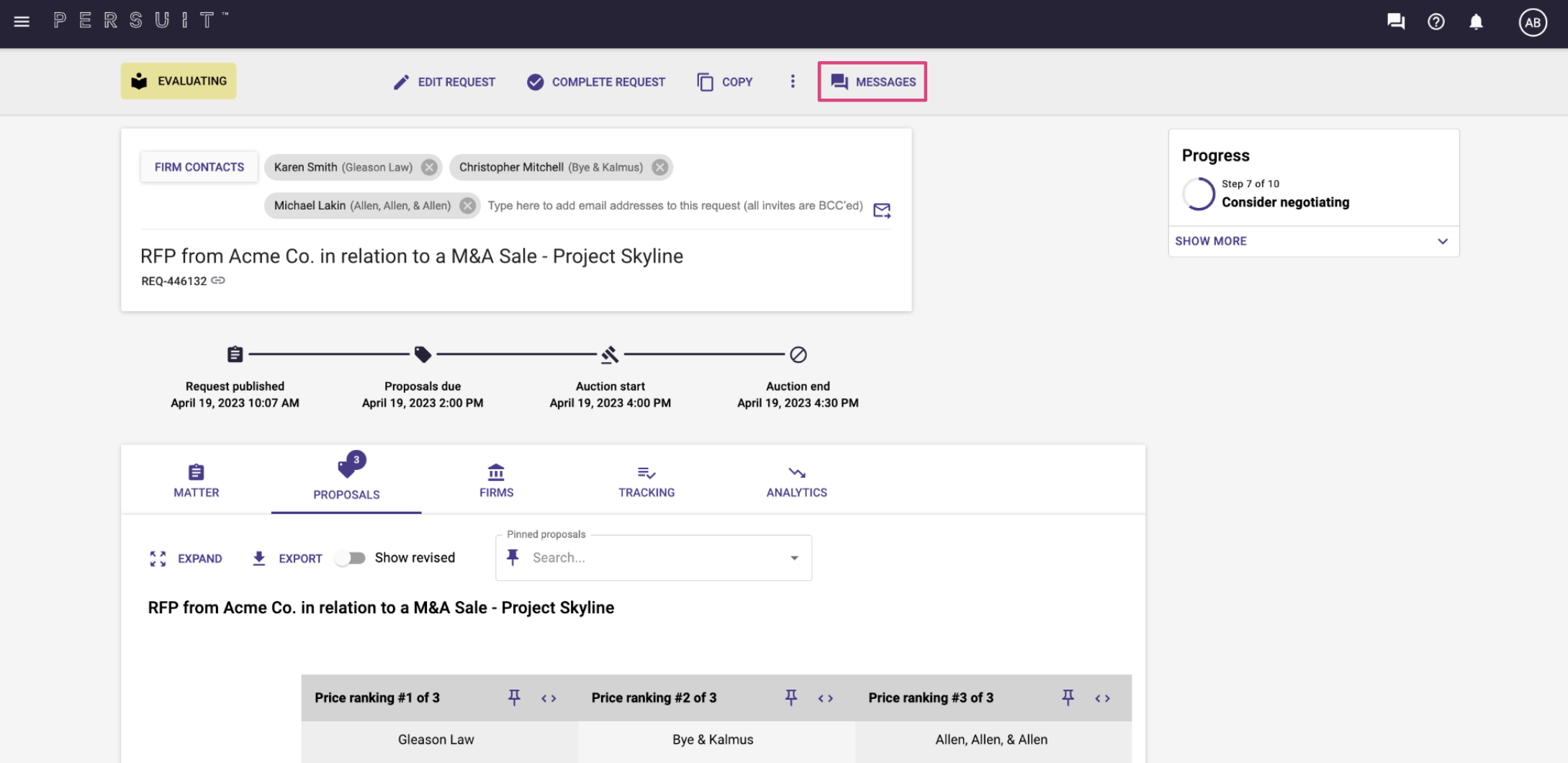 The External Channel is a system that allows you to message directly with the firms that you have invited to the request. There is one External Channel dedicated to each firm. This is where you can ask them to provide you with more information pertaining to strategy, pricing, etc.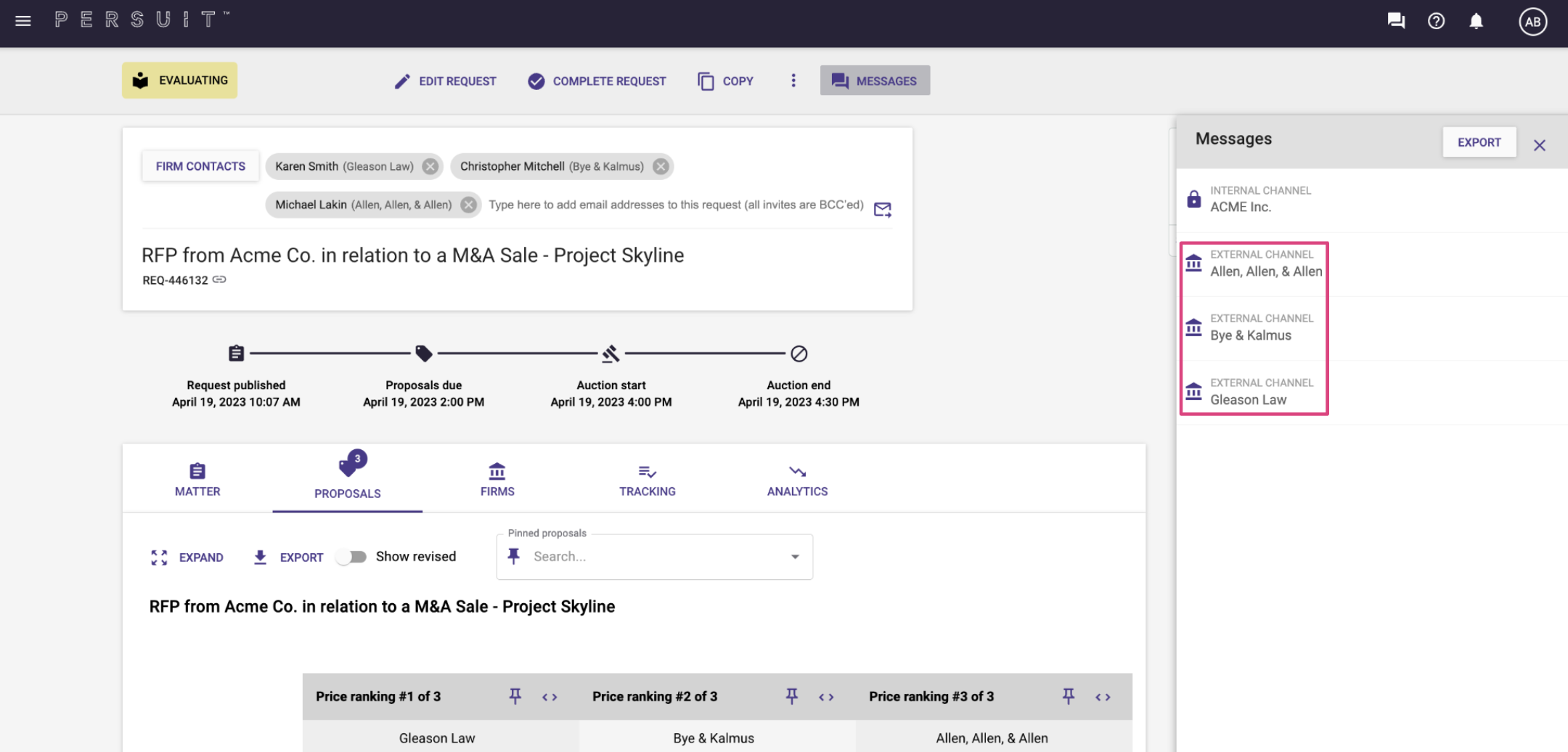 The Internal Channel is a private system for you and your colleagues to use to speak about the current request. Any person who has been given access to the request will have access to this channel and the messages within it. The firms will not be able to view or read any messages in the internal channel.